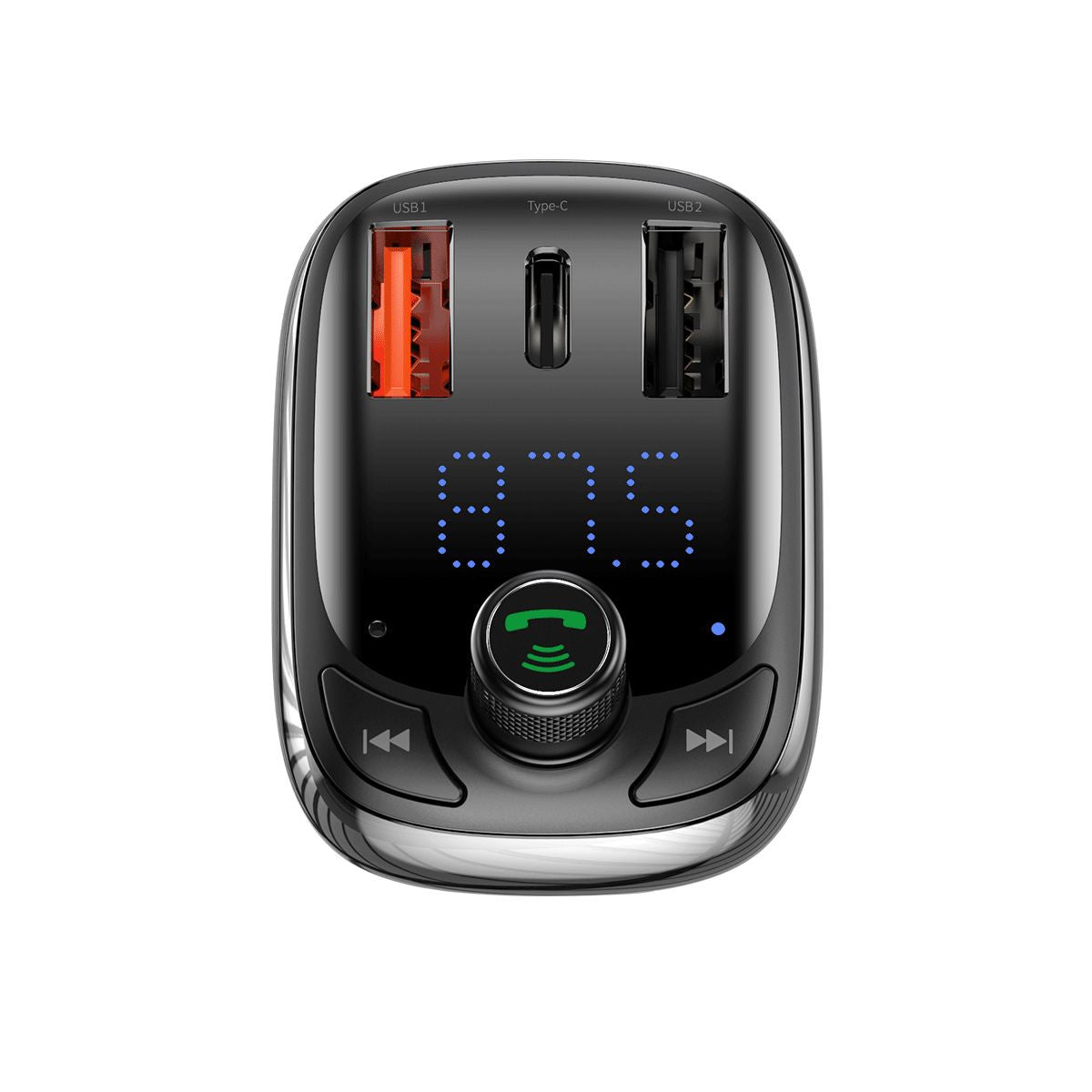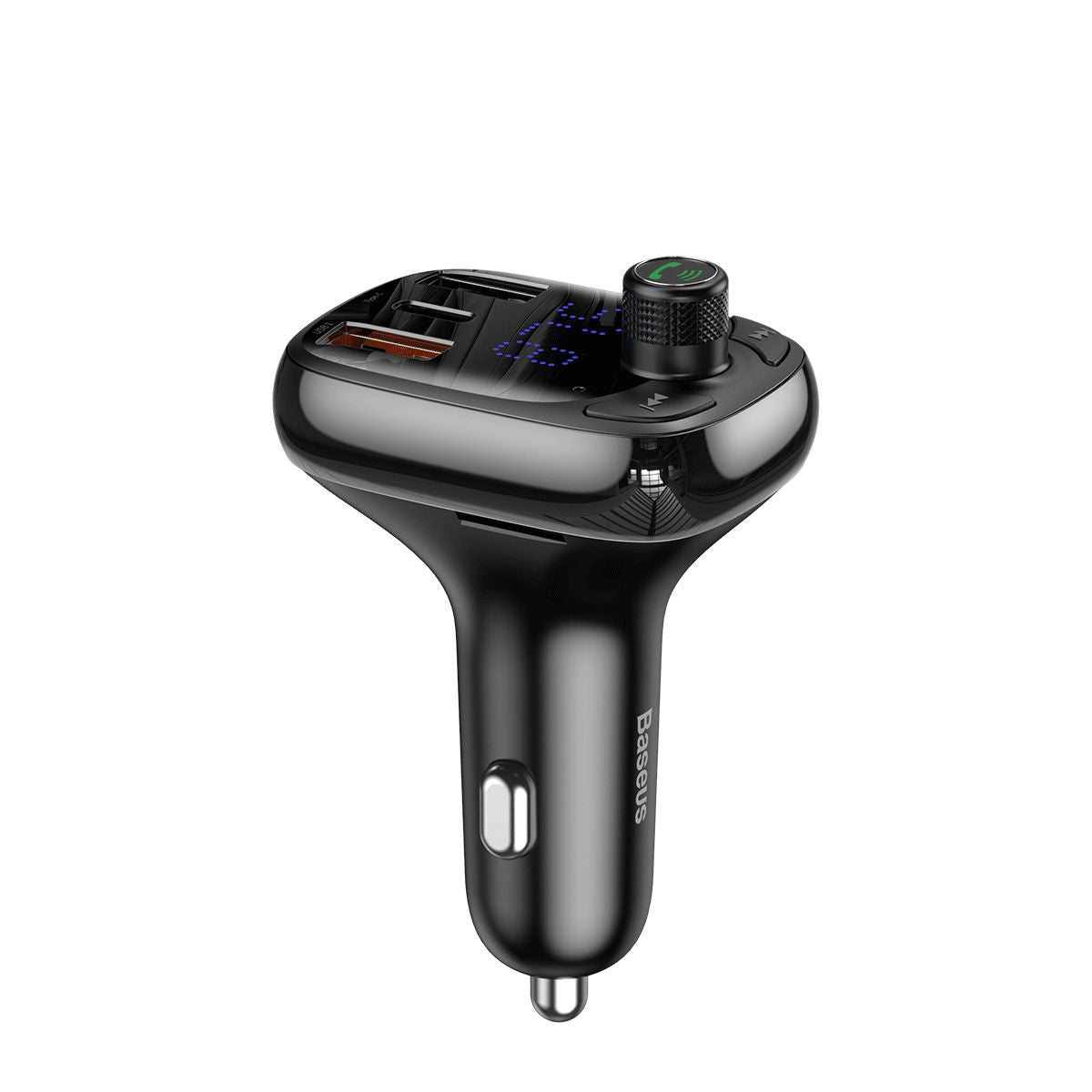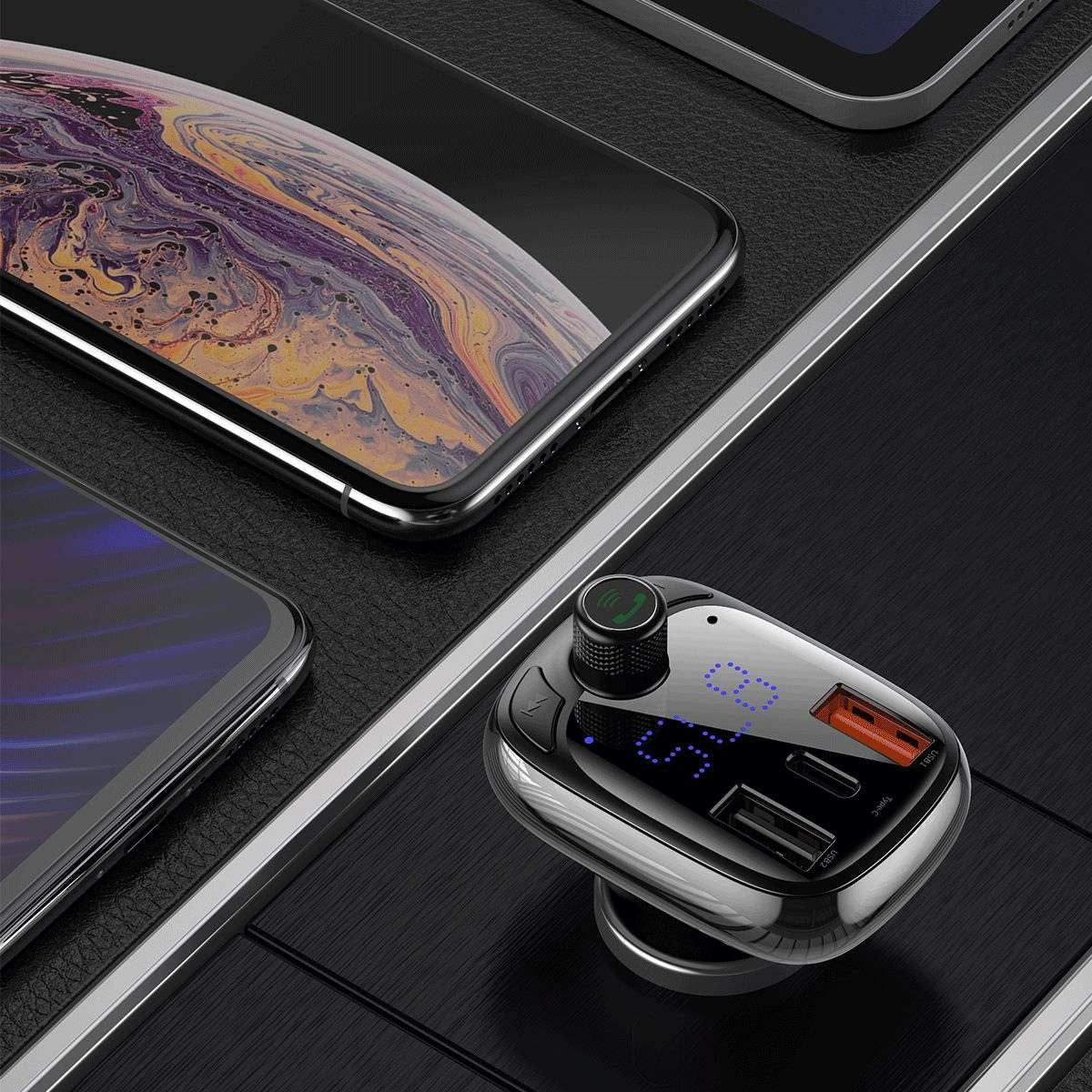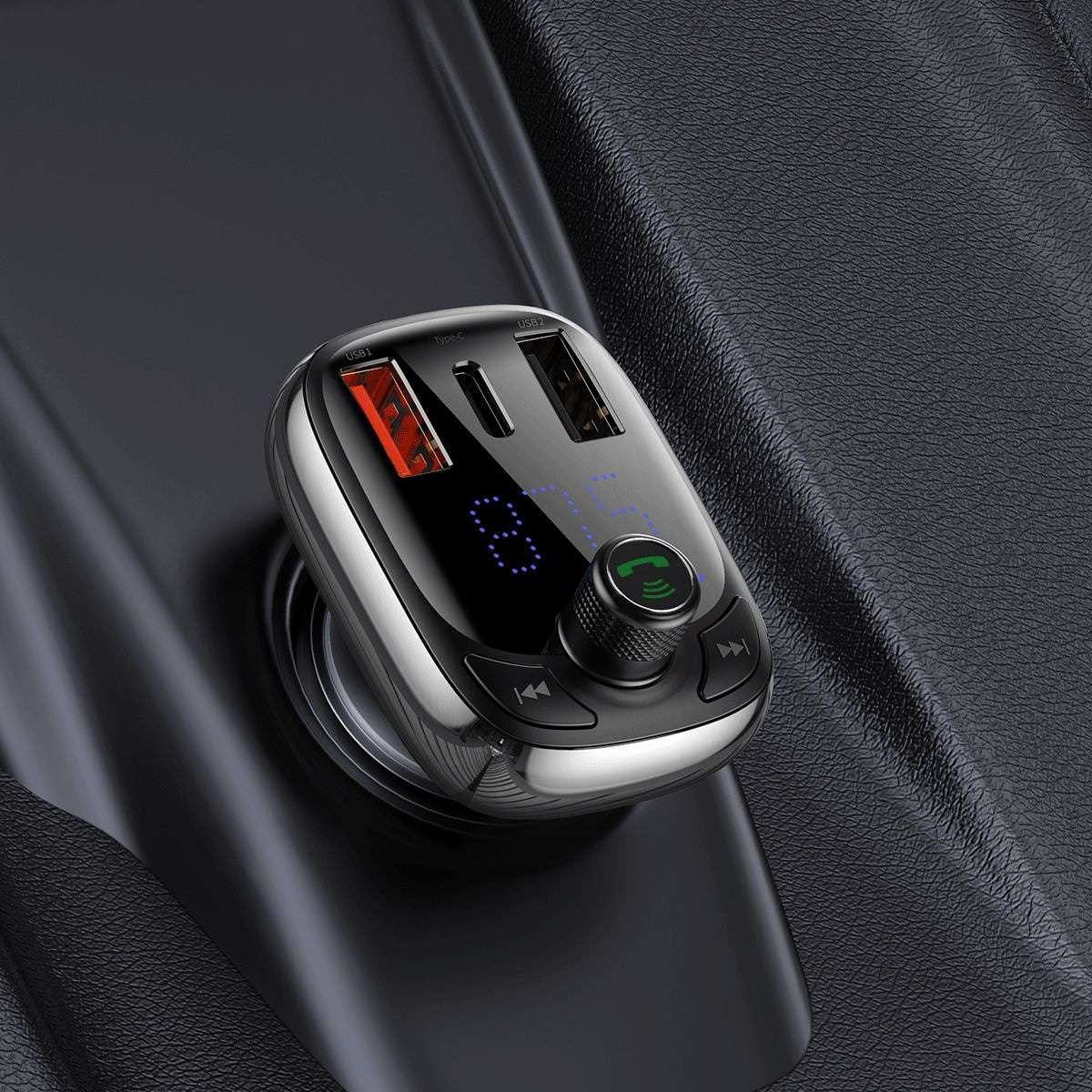 Baseus T Typed S-13 PPS MP3 Car Charger
The Baseus transmitter supports Bluetooth 5.0 technology. Users can pair it with a smartphone and play music, as well as receive incoming calls. It features a built-in HD microphone, allowing you to easily answer incoming calls, reject them, hang up, and redial with just one touch. The battery voltage can be automatically tested upon startup. Utilizing fast charging protocols, users can achieve even faster charging for mobile devices or other devices. LED digital display will always let you know the status of connection. The product has 2 USB inputs and an additional Type-C input. The material features ultra durable materials making it resistant to scratches.
- The transmitter features Bluetooth 5.0
- It has an LED display.
- The device supports fast charging.
- The device features a an HD microphone.