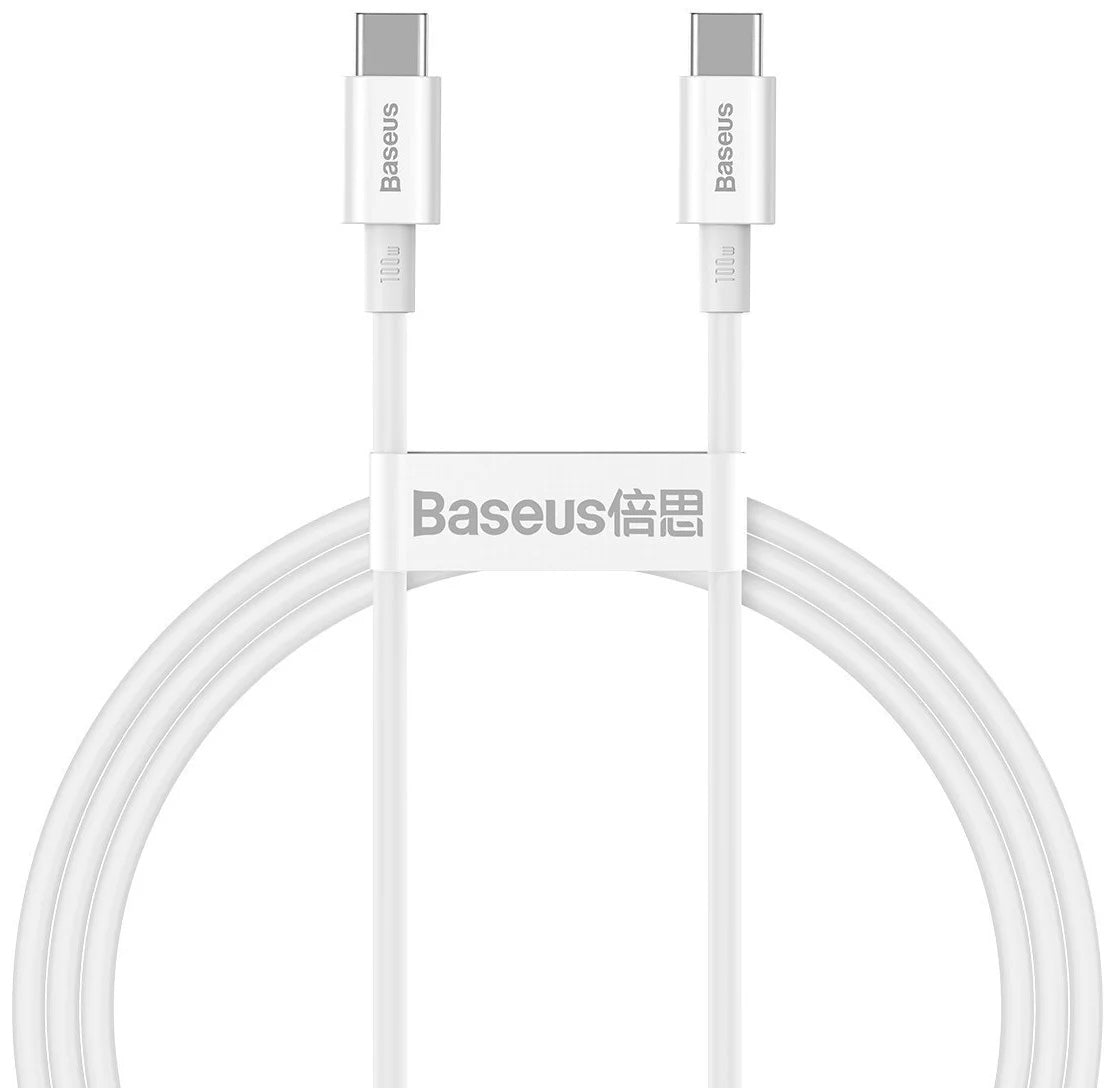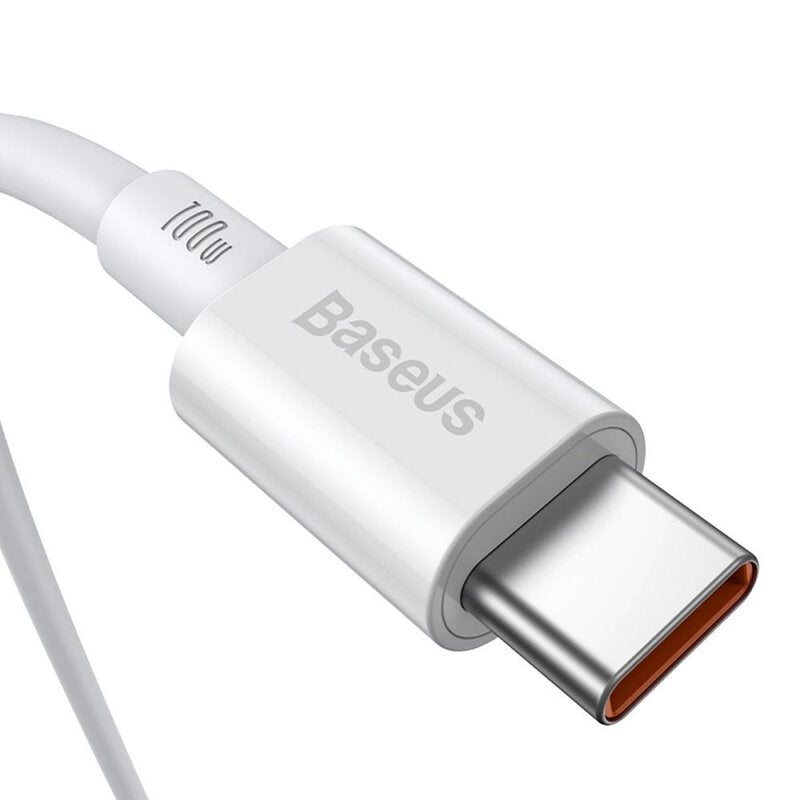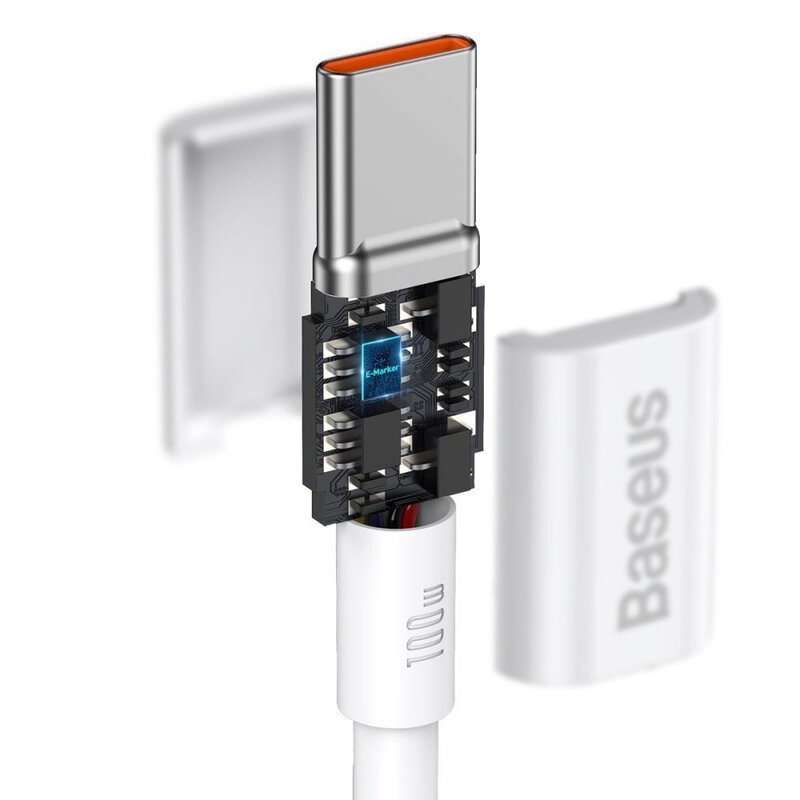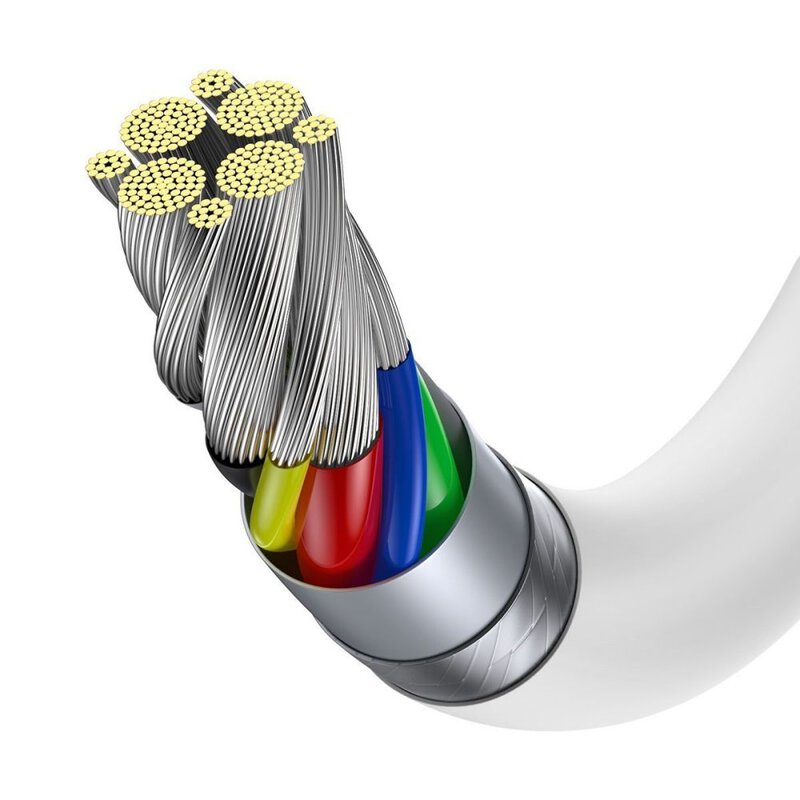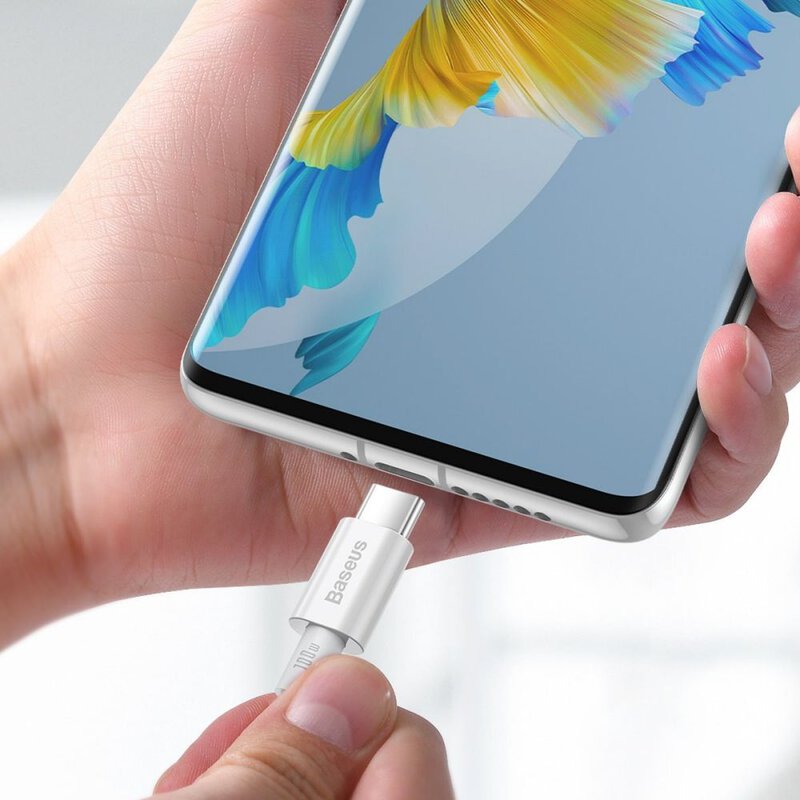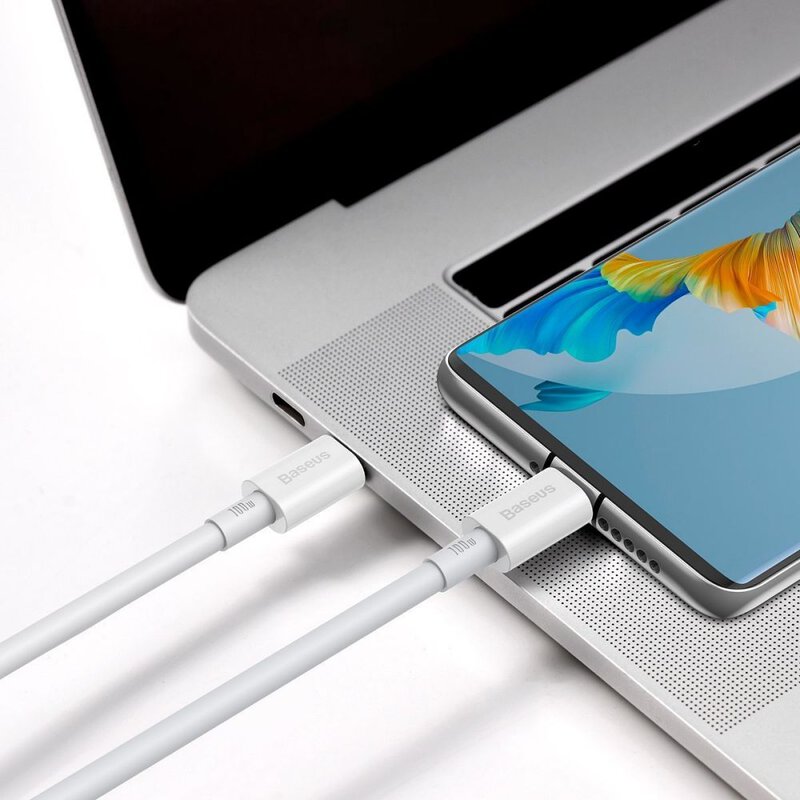 Baseus Superior Series Fast Charging Data Cable Type-C - Type-C 100W 1m
This cable boasts a powerful 5A current, enabling fast charging for both Android and iOS devices. It delivers an impressive 100W of charging power. Compatible with major fast charging protocols such as FCP(Final Cut Pro) and QC3.0, it rapidly charges a wide range of mobile devices to full capacity. This power unit achieves a full charge in just 2.5 hours. Plug and play without interruption. Ten thousand forced on and off attempts demonstrates that the snug-fitting connector will not harm phone ports. The electronic marker's smart chip provides protection for the devices. The E-Marker smart chip, certified by USB-IF, can automatically detect the current and voltage necessary for safe charging.
The extensive conduction area allows for reduced 100W transmission power and increased speed. Achieve transfer speeds of up to 480Mbps for swift downloads of sizable files. The thickened TPE wire and wear-resistant ABS jacket safeguard the cable against frequent damage and wear.
- 5A strong current for fast charging.
- 100W transmission power and higher speed.
- Transfer speeds up to 480Mbps for fast downloads of large files.