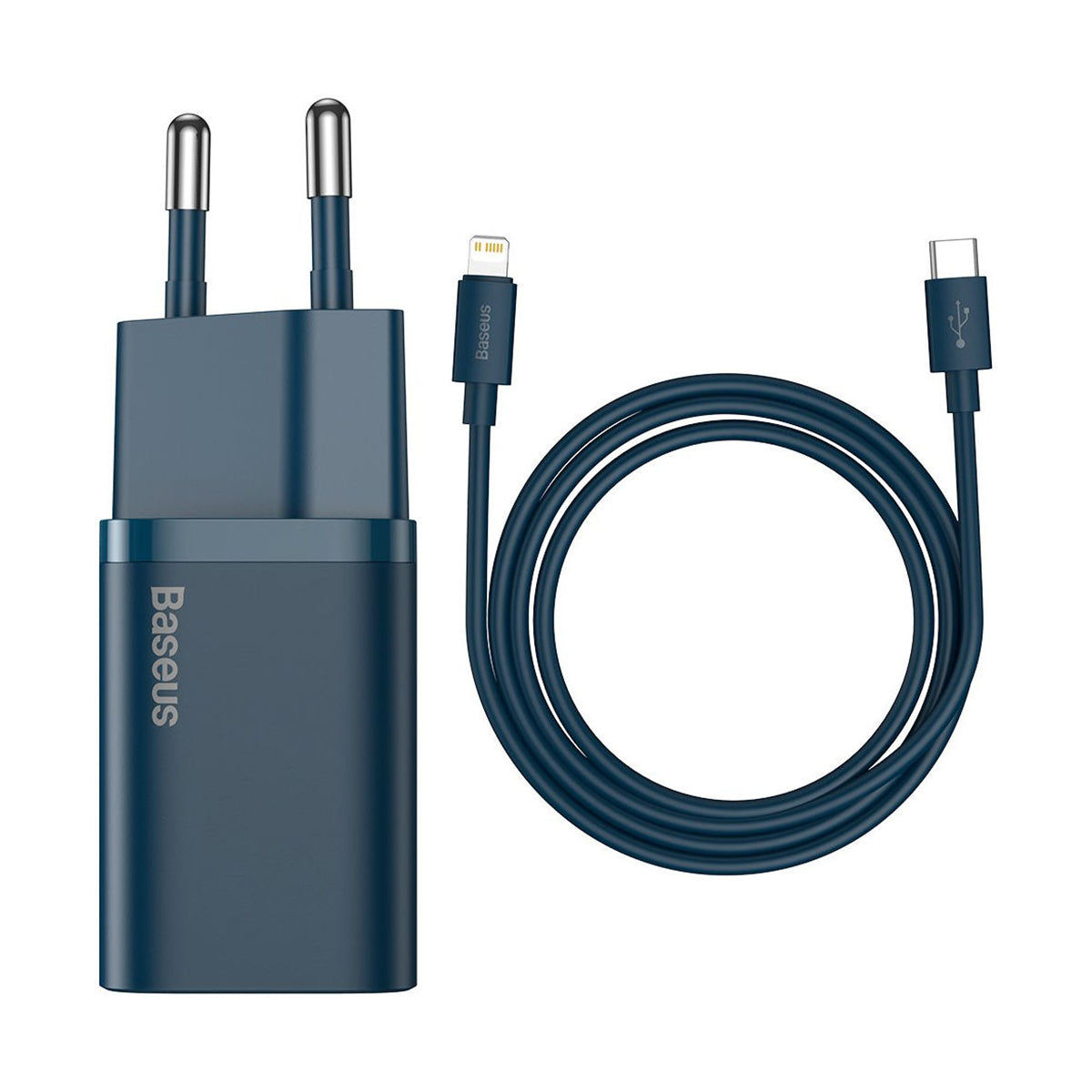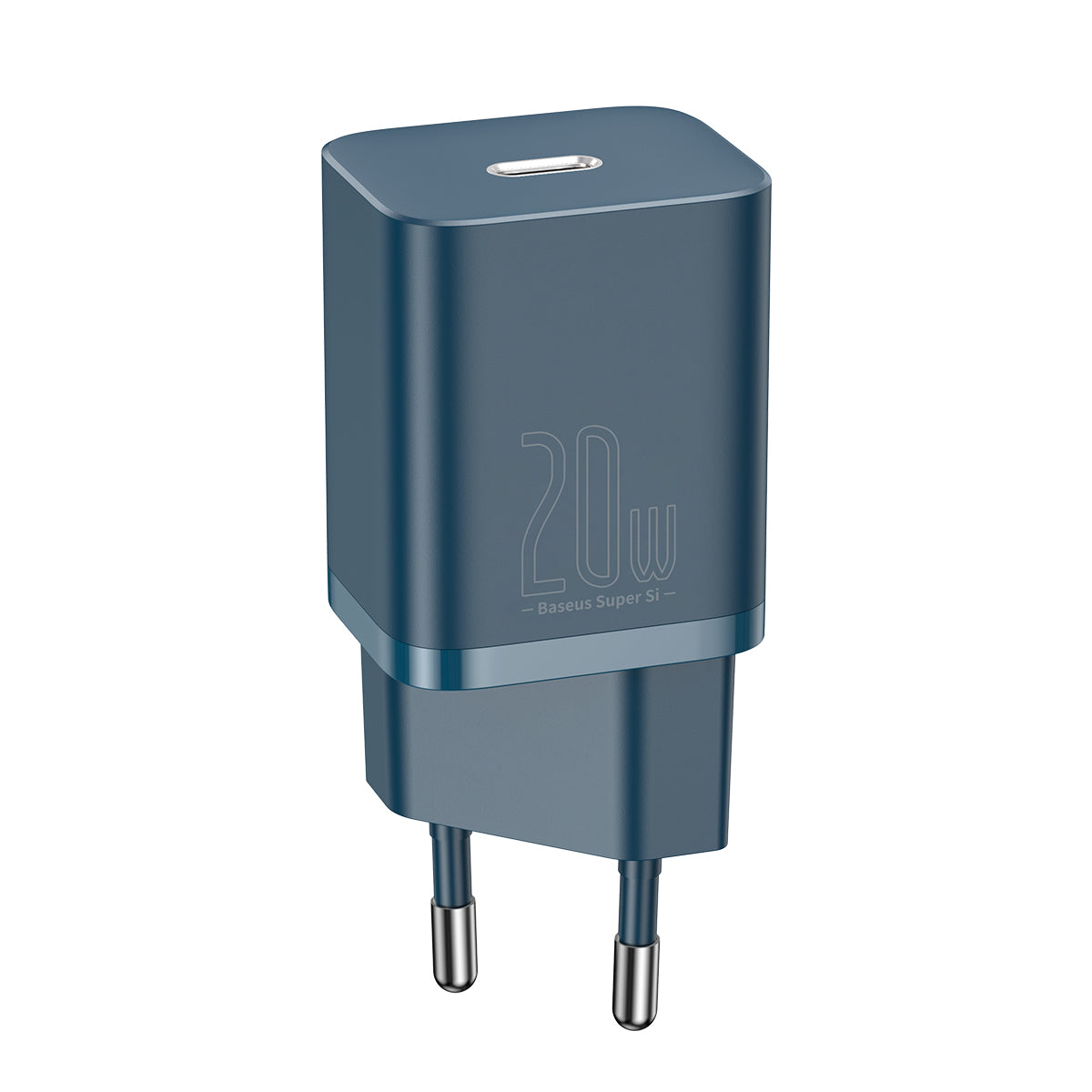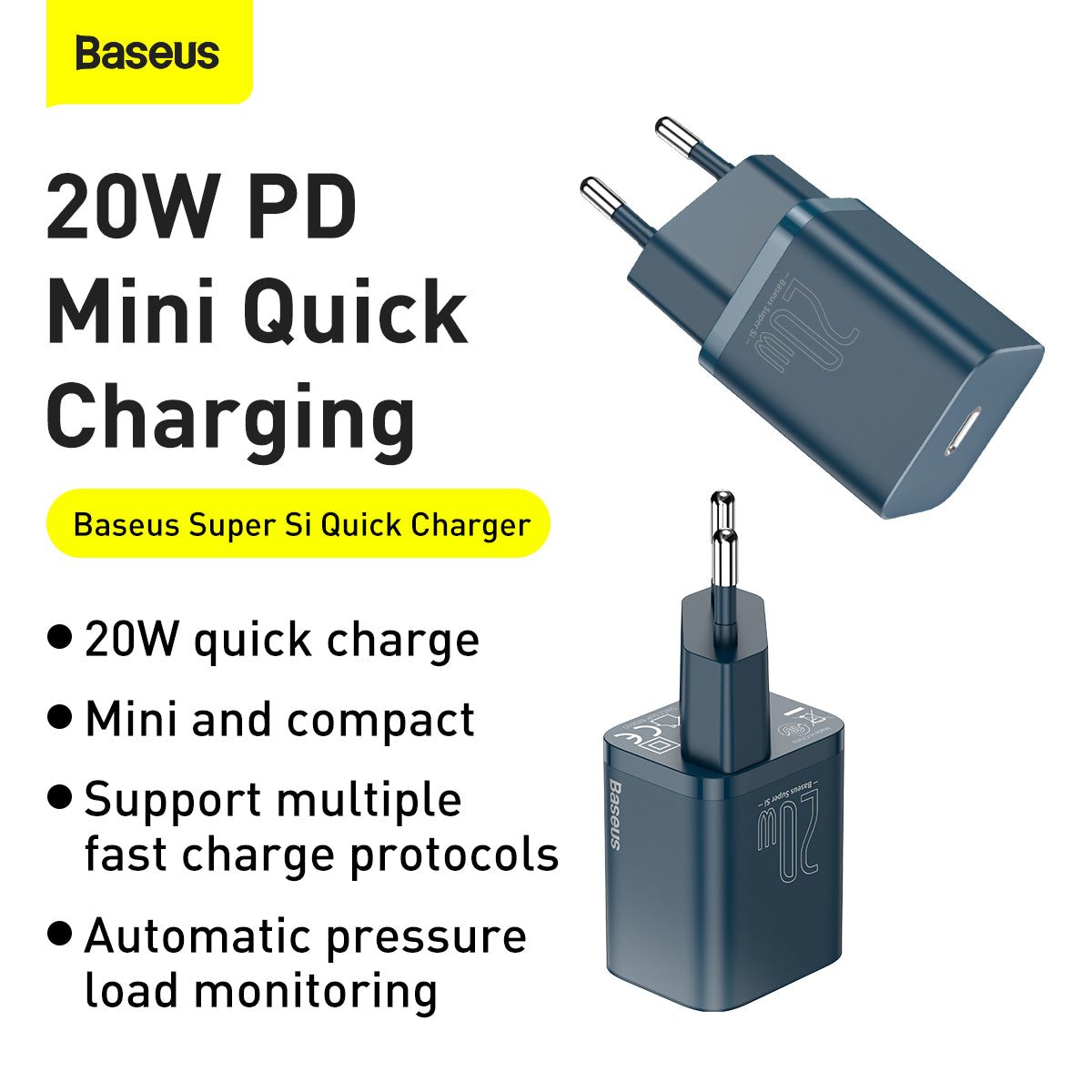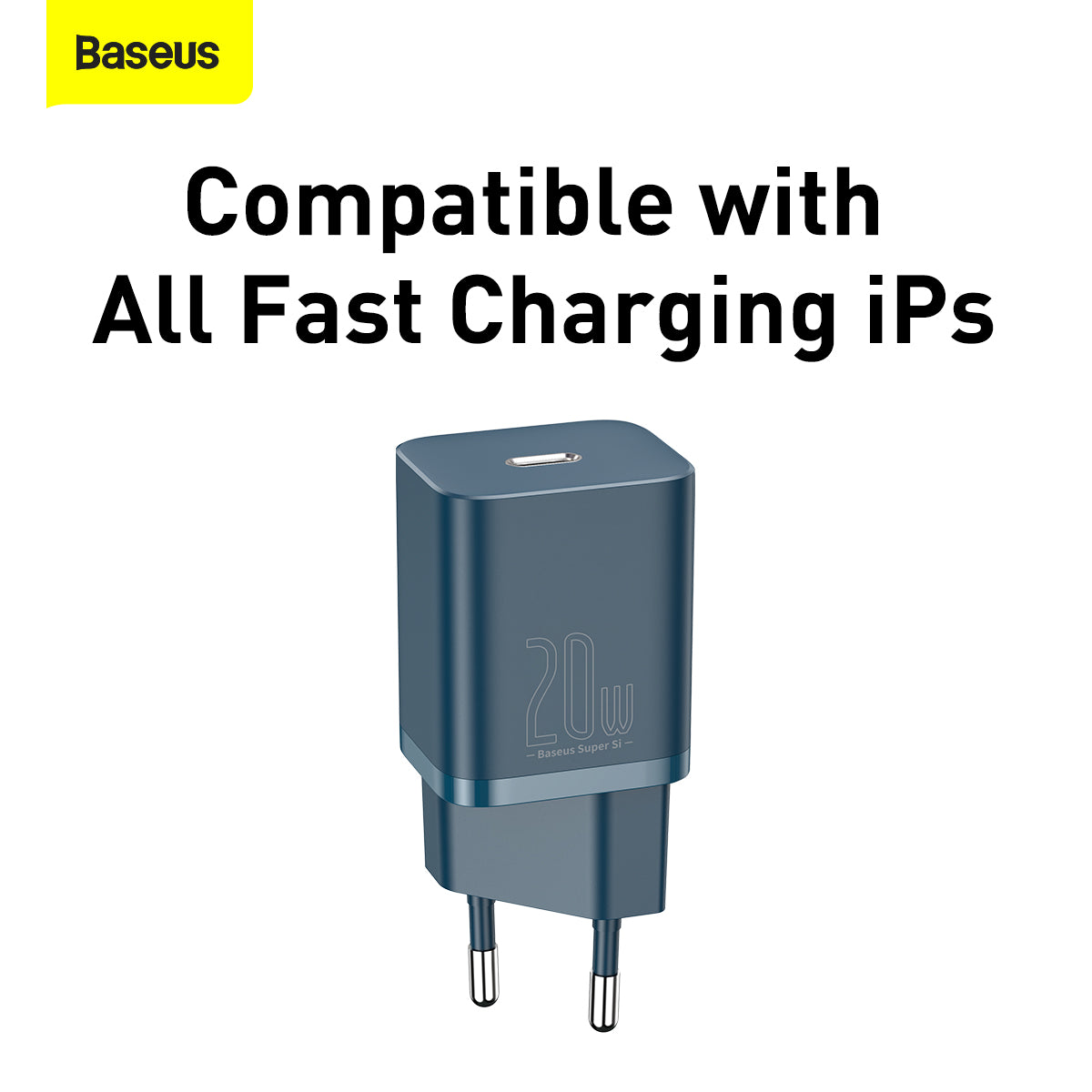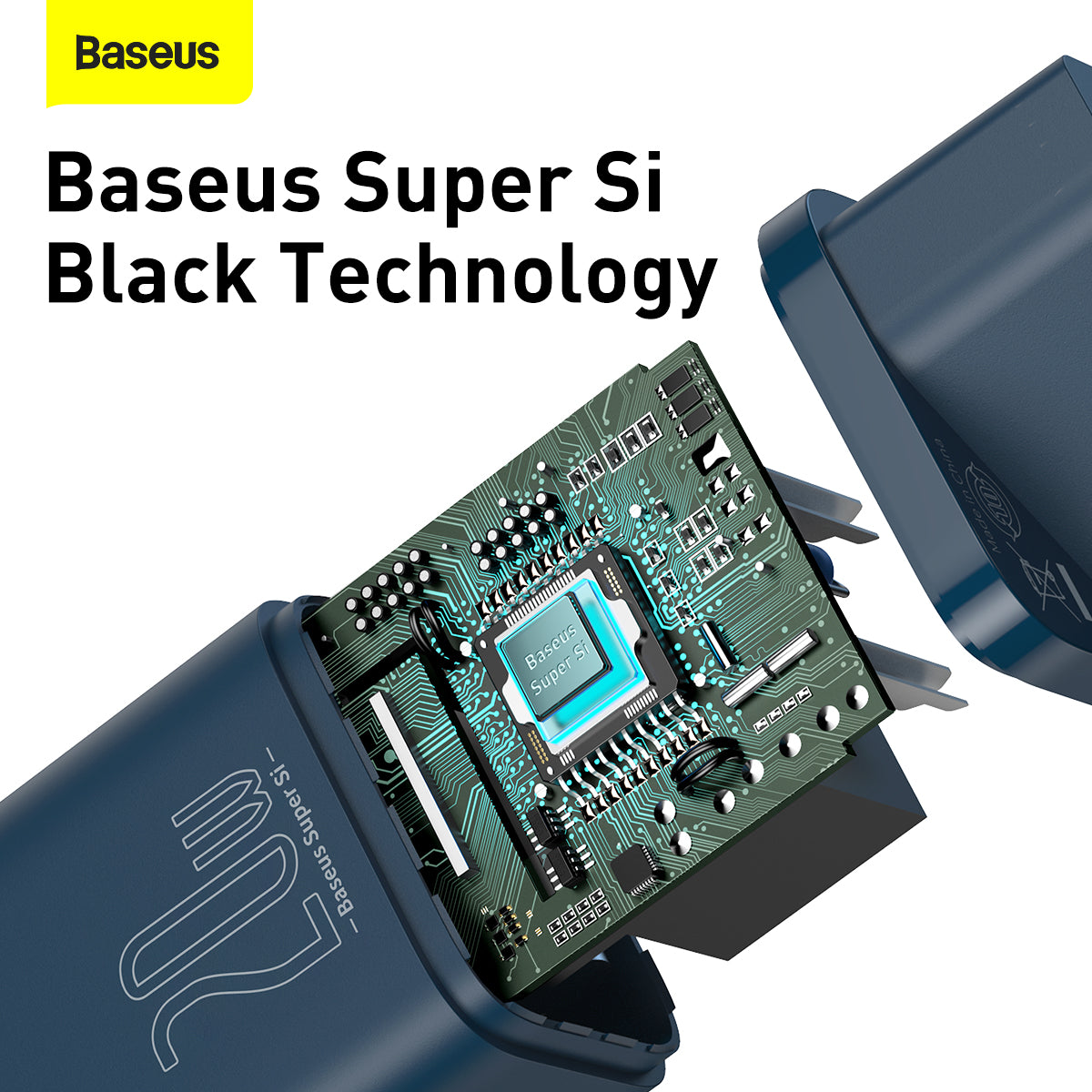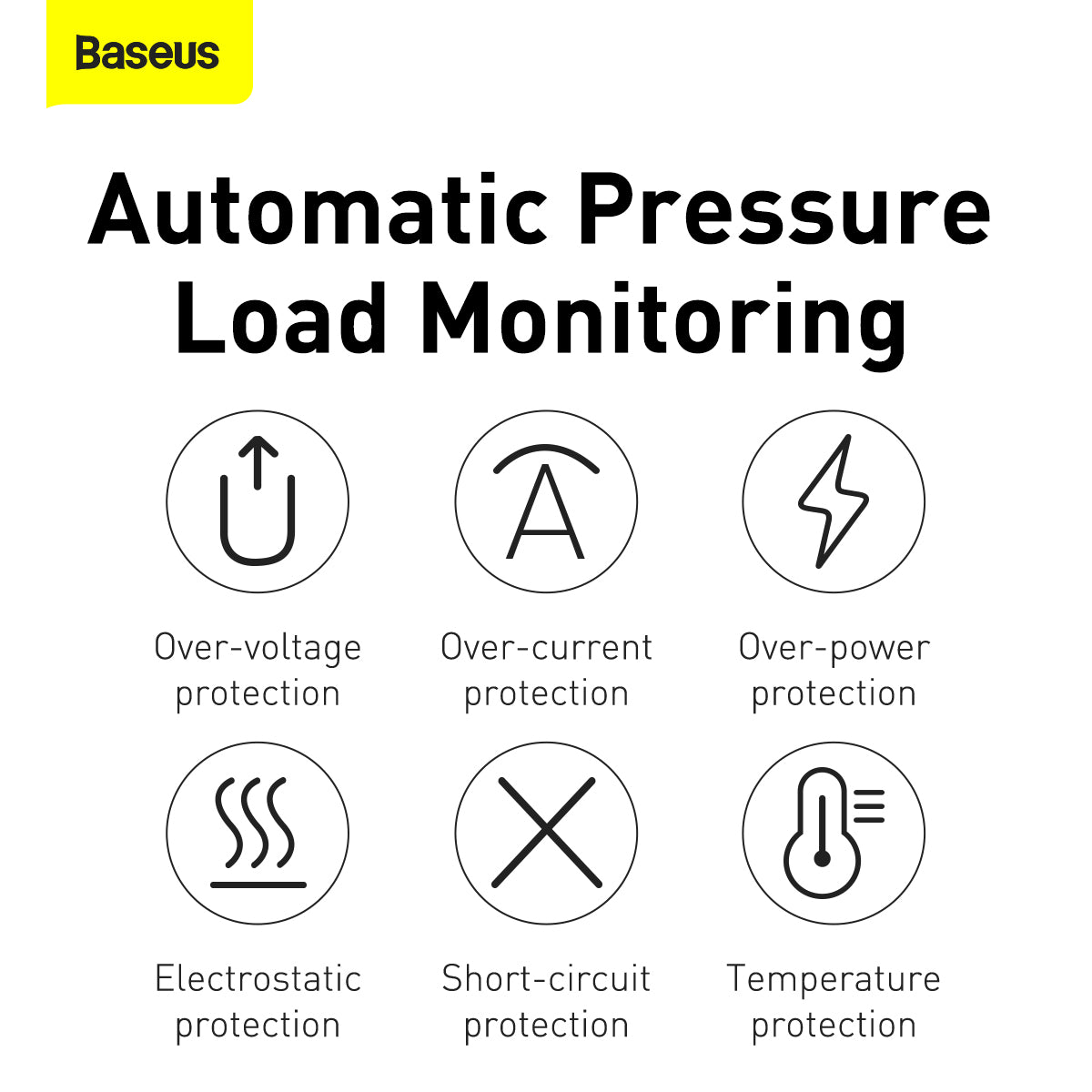 Baseus Super Si 20W Quick Charger and 1M Type C to iOS Cable - Blue
The Baseus compact charger delivers 20W fast charging power. It has built-in protection technology, protecting against over heating and over voltage. It enables a rapid charge of approximately 50% battery capacity within a mere 30 minutes. This charging unit supports IOS. Its compact size makes it easy to carry and store. The item is crafted from robust PVC material, ensuring remarkable resistance to wear and tear. It can also be effectively utilized with power banks, desk lamps, handheld fans, and various other devices. The accessory features an intelligent management system that automatically adjusts the optimal voltage for specific equipment. Rapidly charges phones up to 3 times faster compared to conventional chargers.
- The Baseus compact charger delivers 20W rapid charging power.
- Protective technology incorporated to safeguard against overheating and overvoltage.
- Compatible with iOS devices.
- The small size allows easy carrying and storage
- Quick charging facilitates 50% battery within 30 minutes.