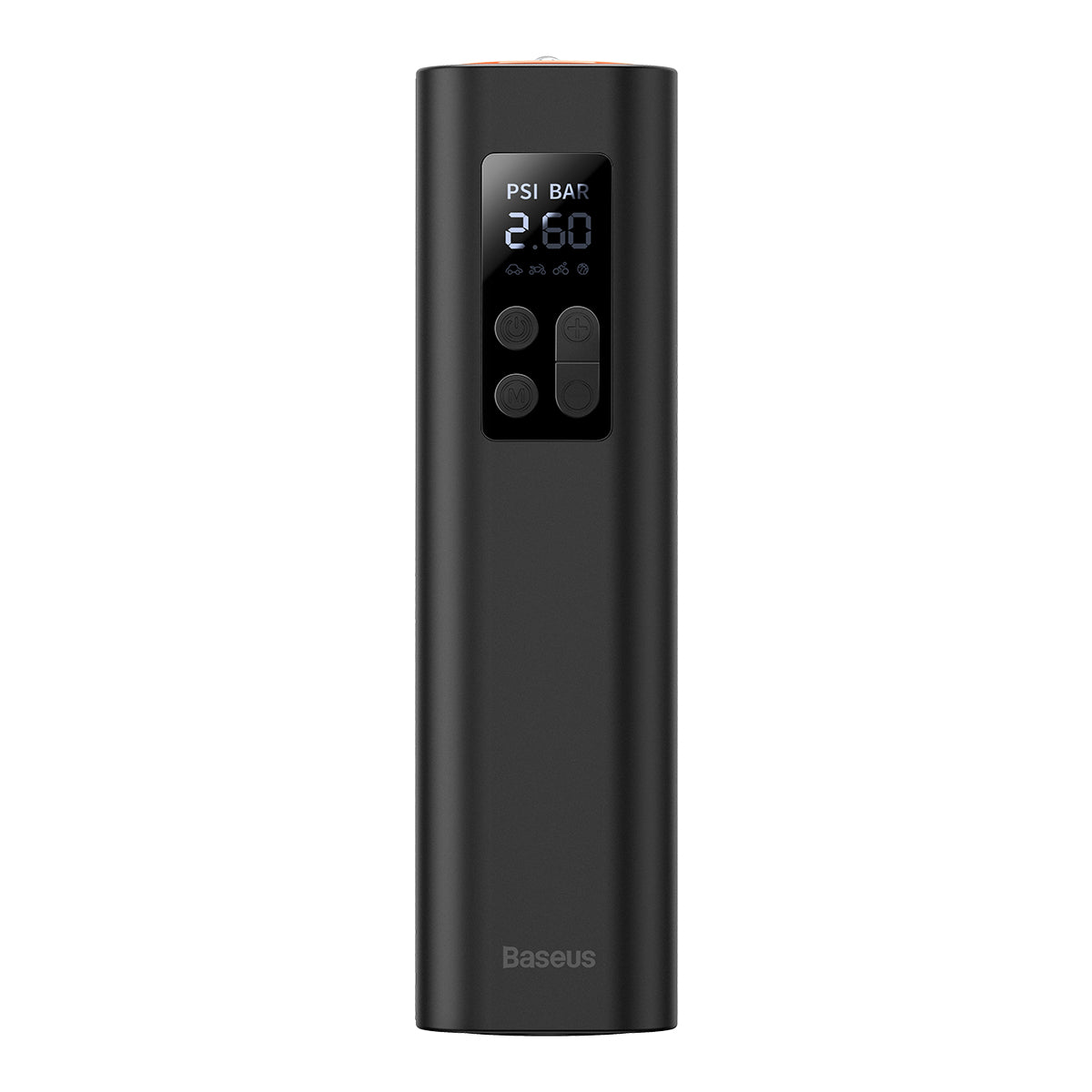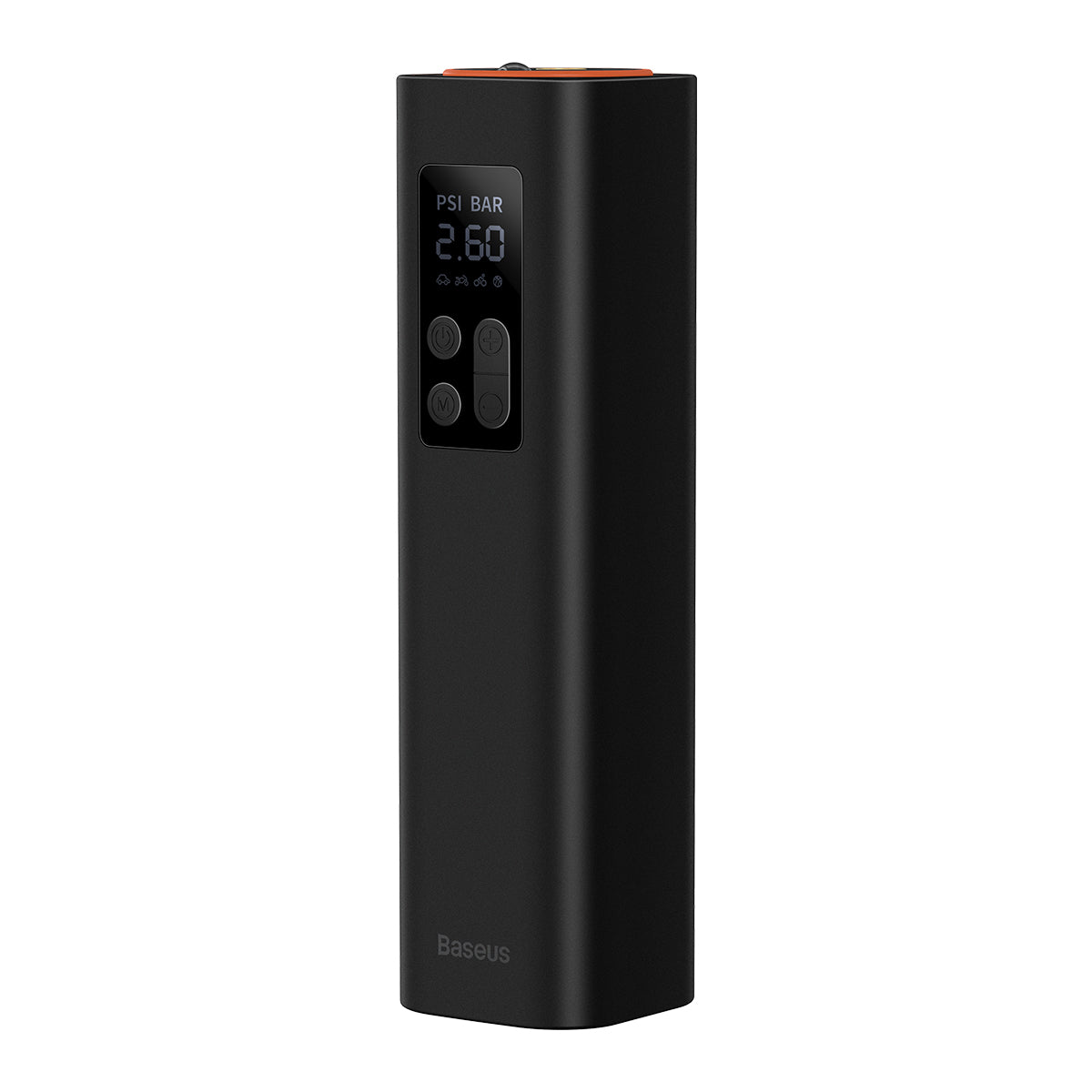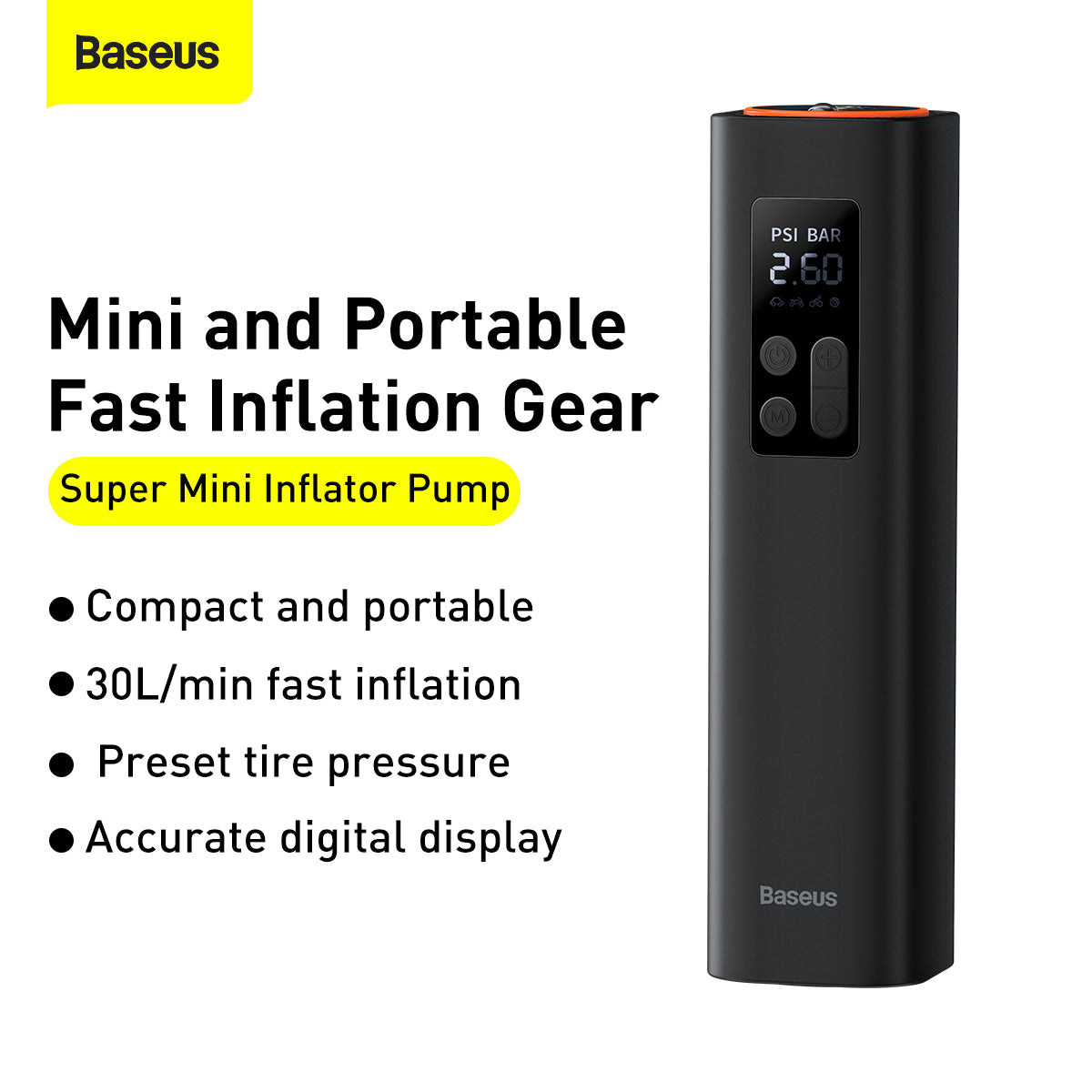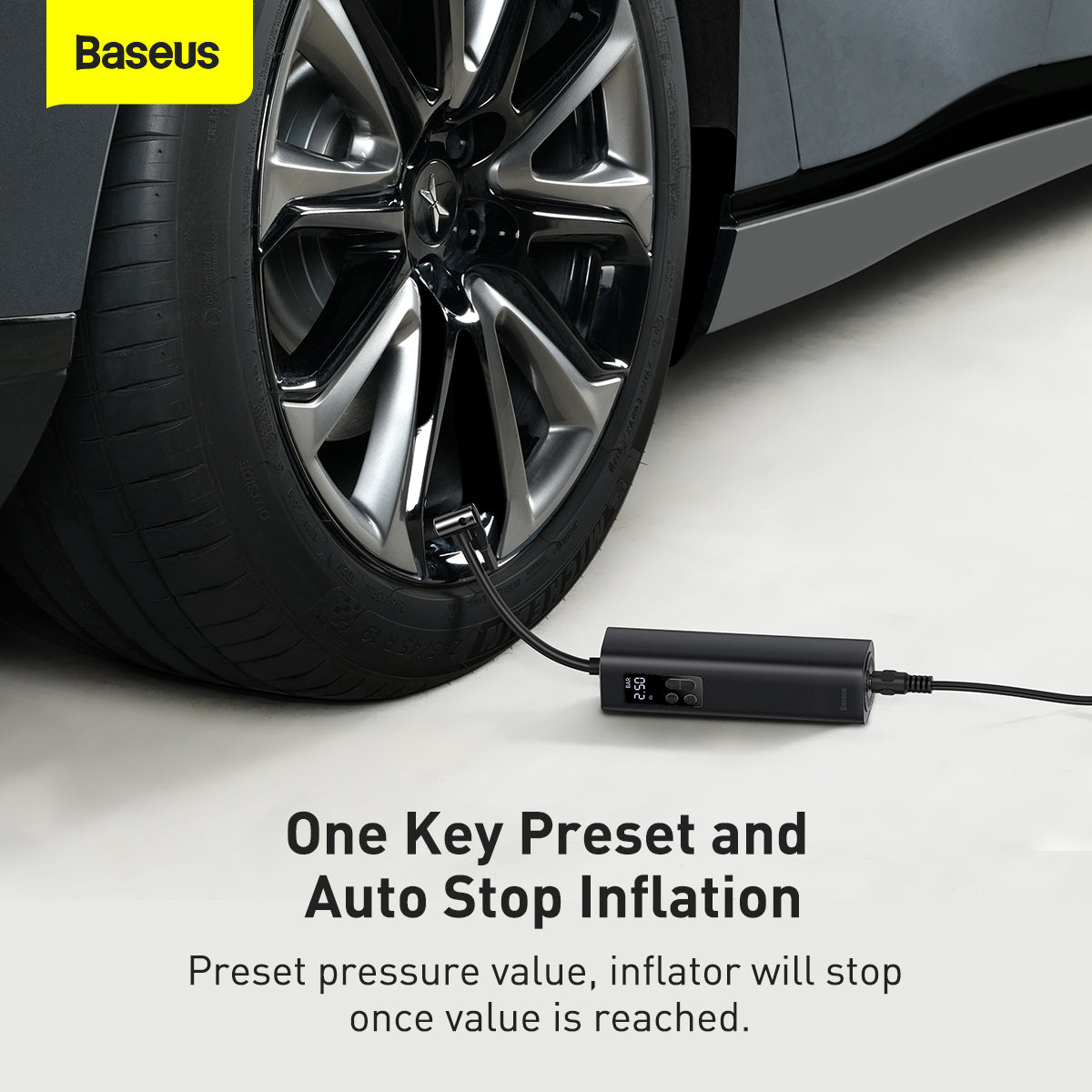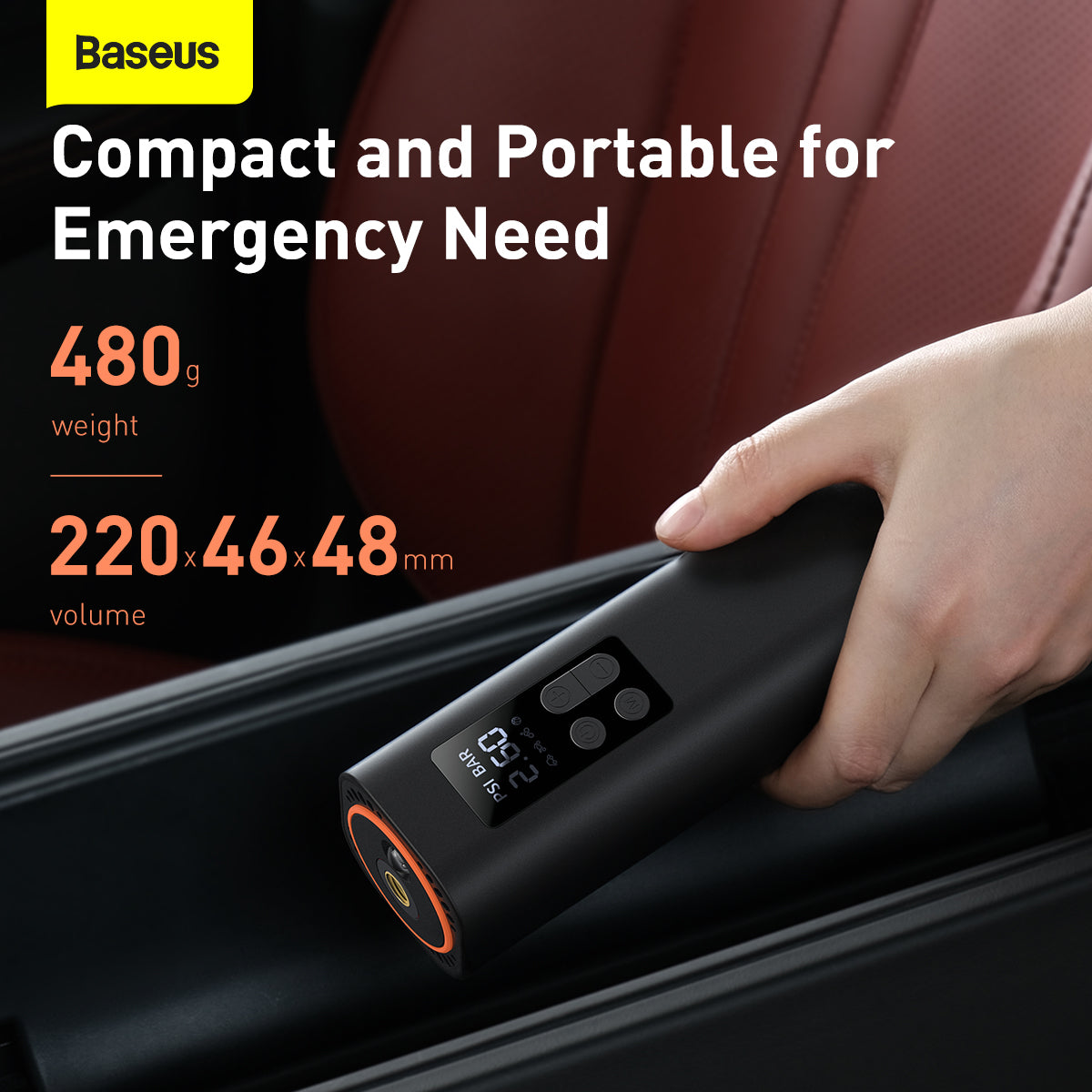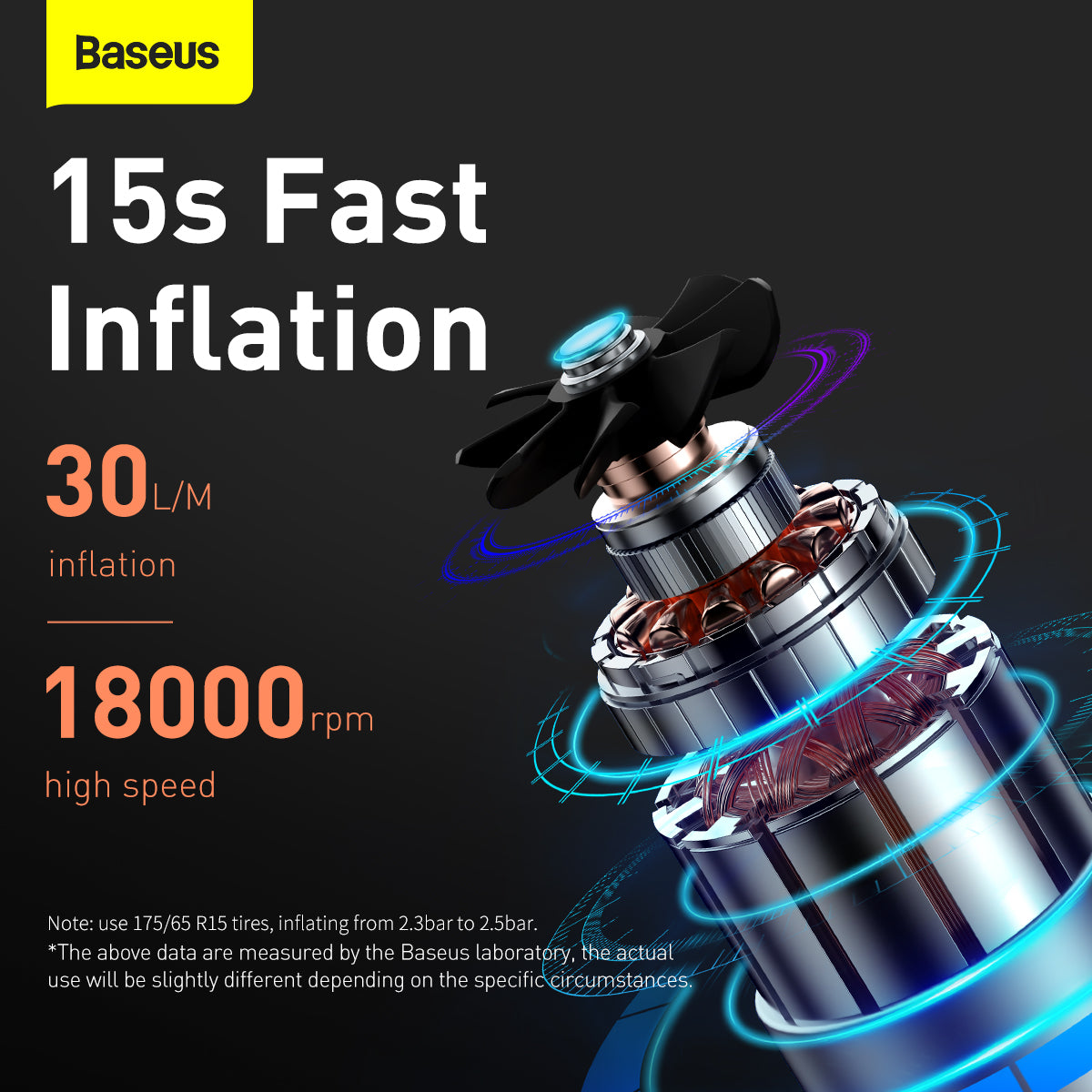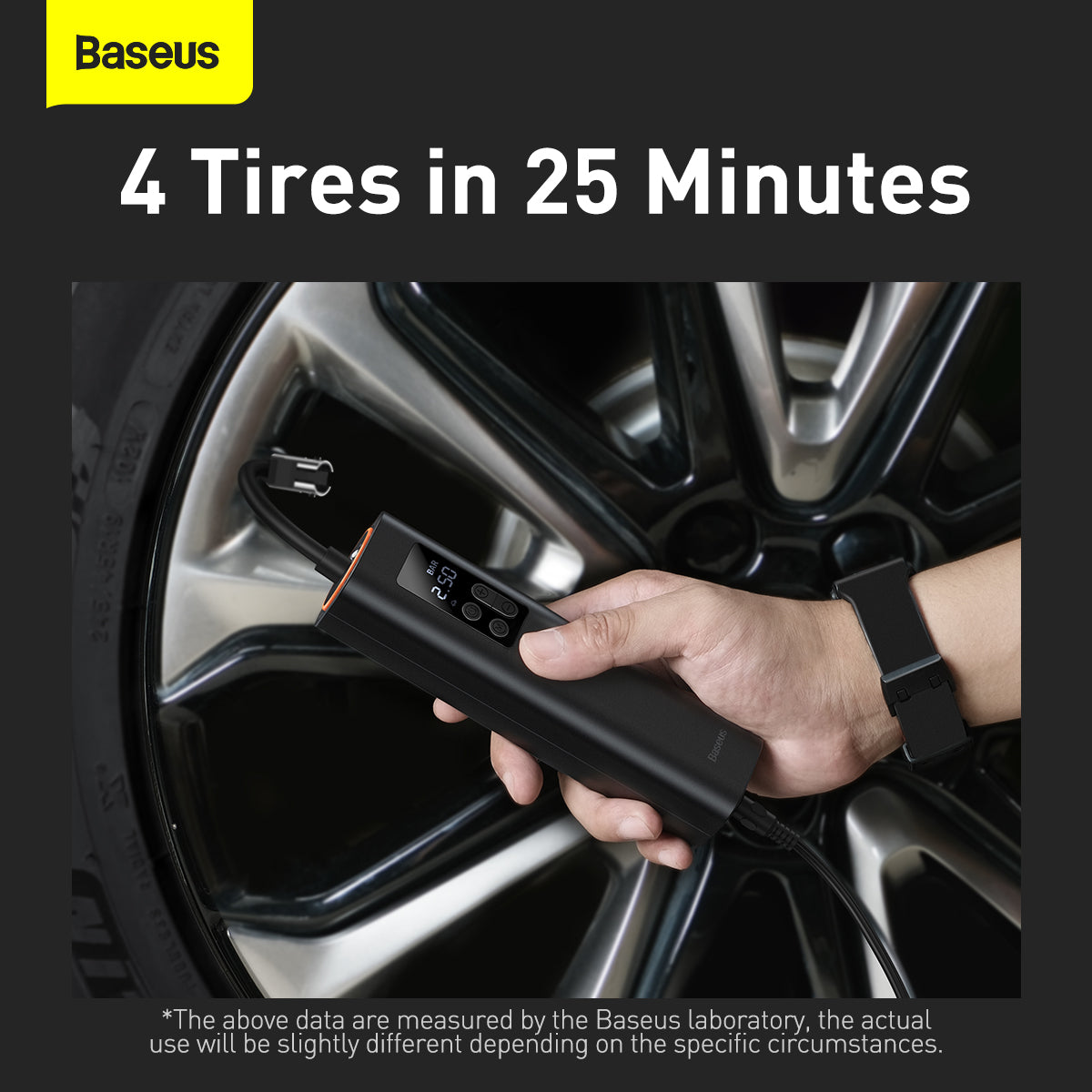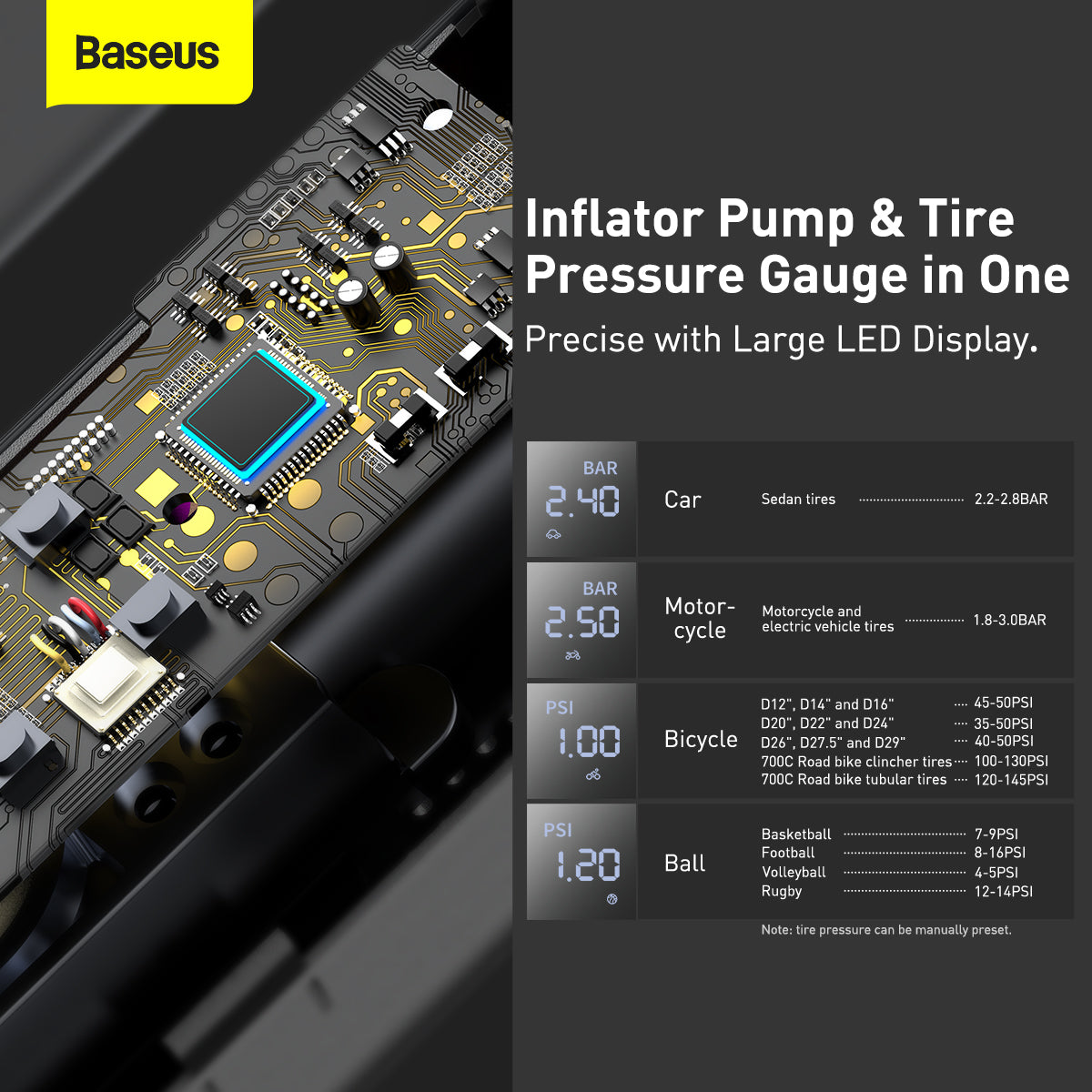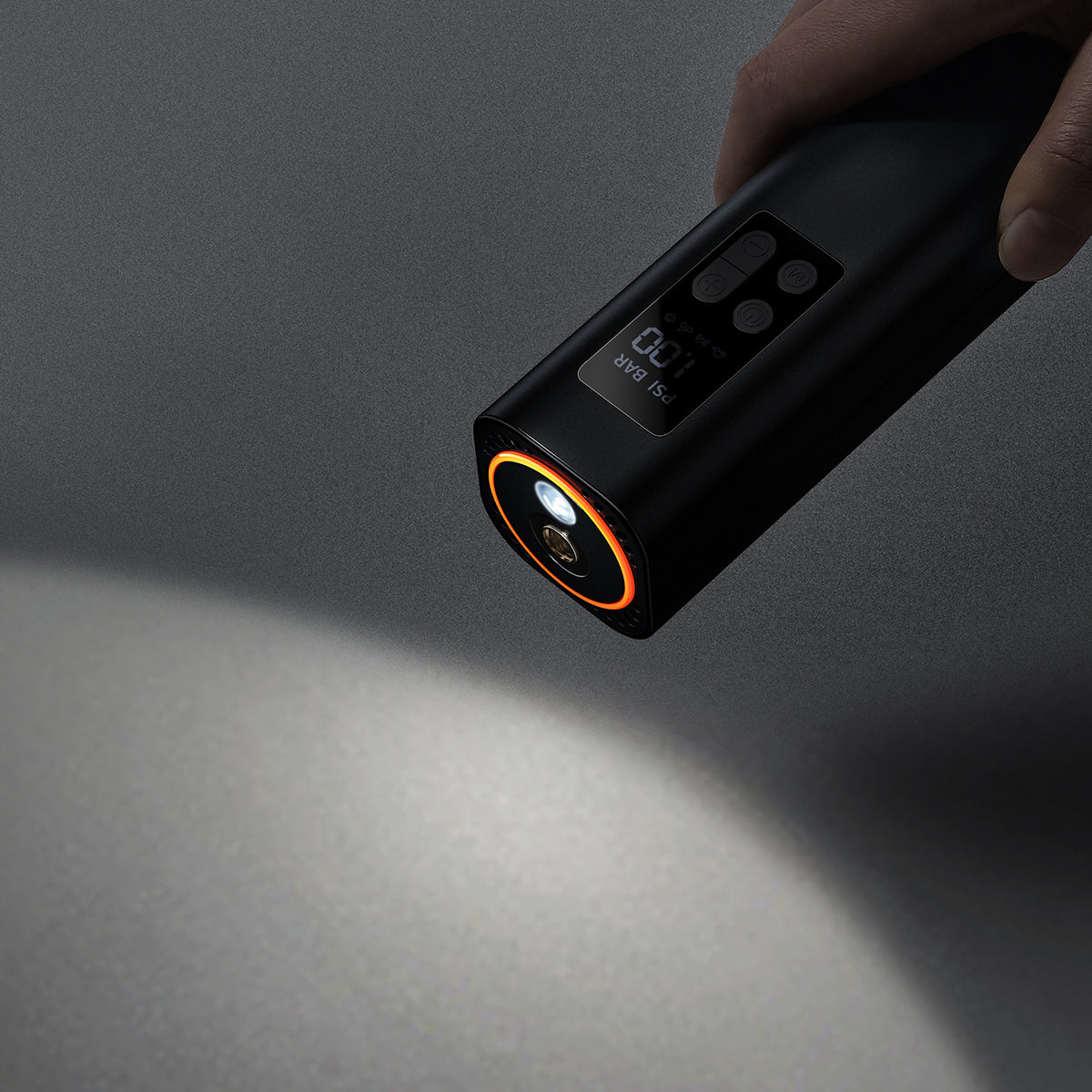 Baseus Super Mini Inflator Series Car and Bicycle 12V 10A Pump Black
Baseus's Super Mini Inflator provides its users with multiple degrees of functionality. Its build is compact, portable and heavy-duty, you can easily fit this into your backpack or cubbyhole/glove compartment. Not only is it an inflator pump, it also doubles up as a tyre pressure gauge. With a built-in 18000RPM motor, you can pump as much as 30L of air per minute using fast inflation.
You are also able to set a preset to have the inflator stop it's functions once the required value of inflation has been met. It has a built-in high-precision chip that measures and indicates the tyre's current pressure on the LED display. The inflator draws power directly from your car's 12V power socket at 10A and includes a 3M long cord as well.
- Powered from any 12V car socket.
- The screen shows air pressure in PSI or Bars.
- LED light for extra convenience.
- Included nozzles and carrying bag.
- Preset tyre pressure, stops when full.
- High-power quick charge.