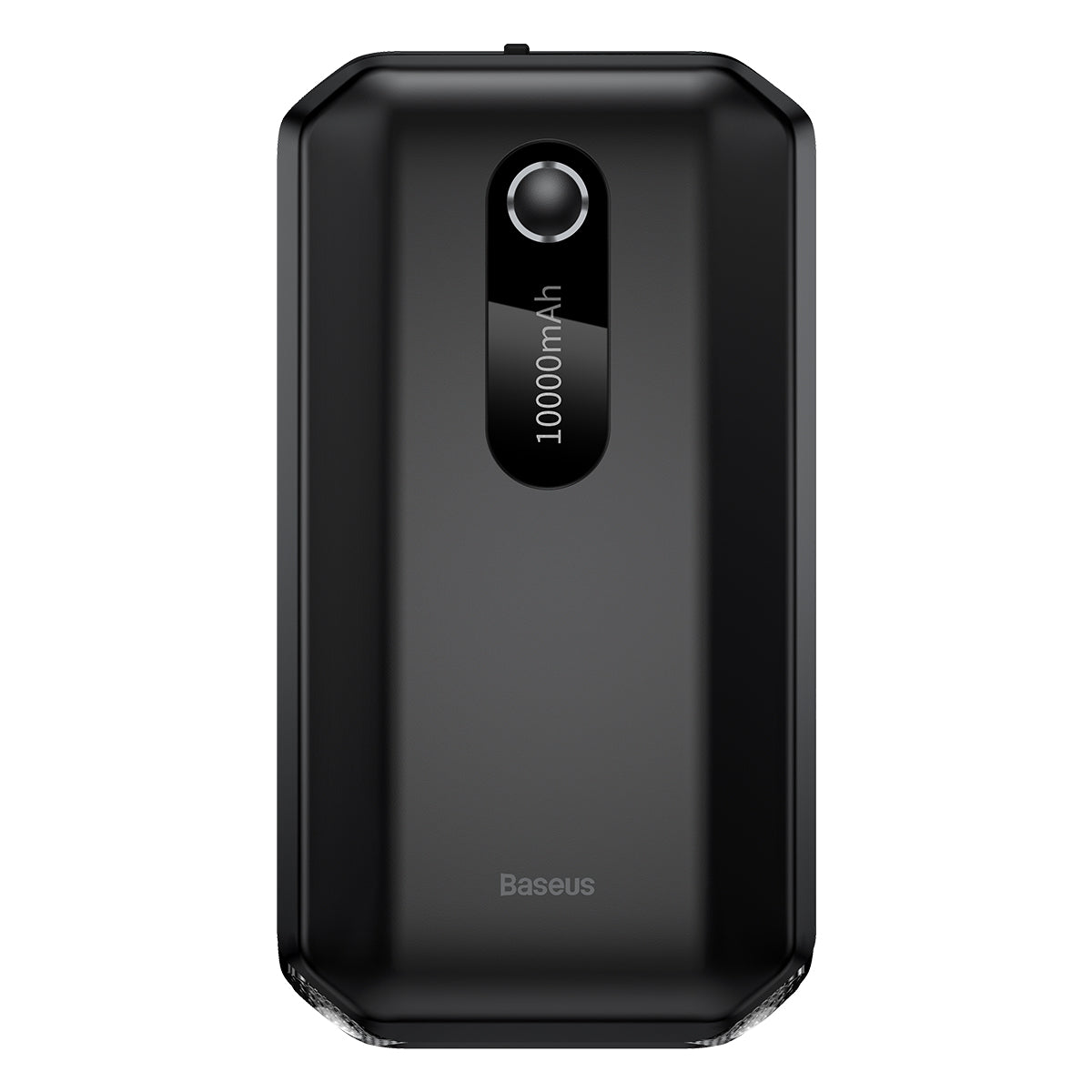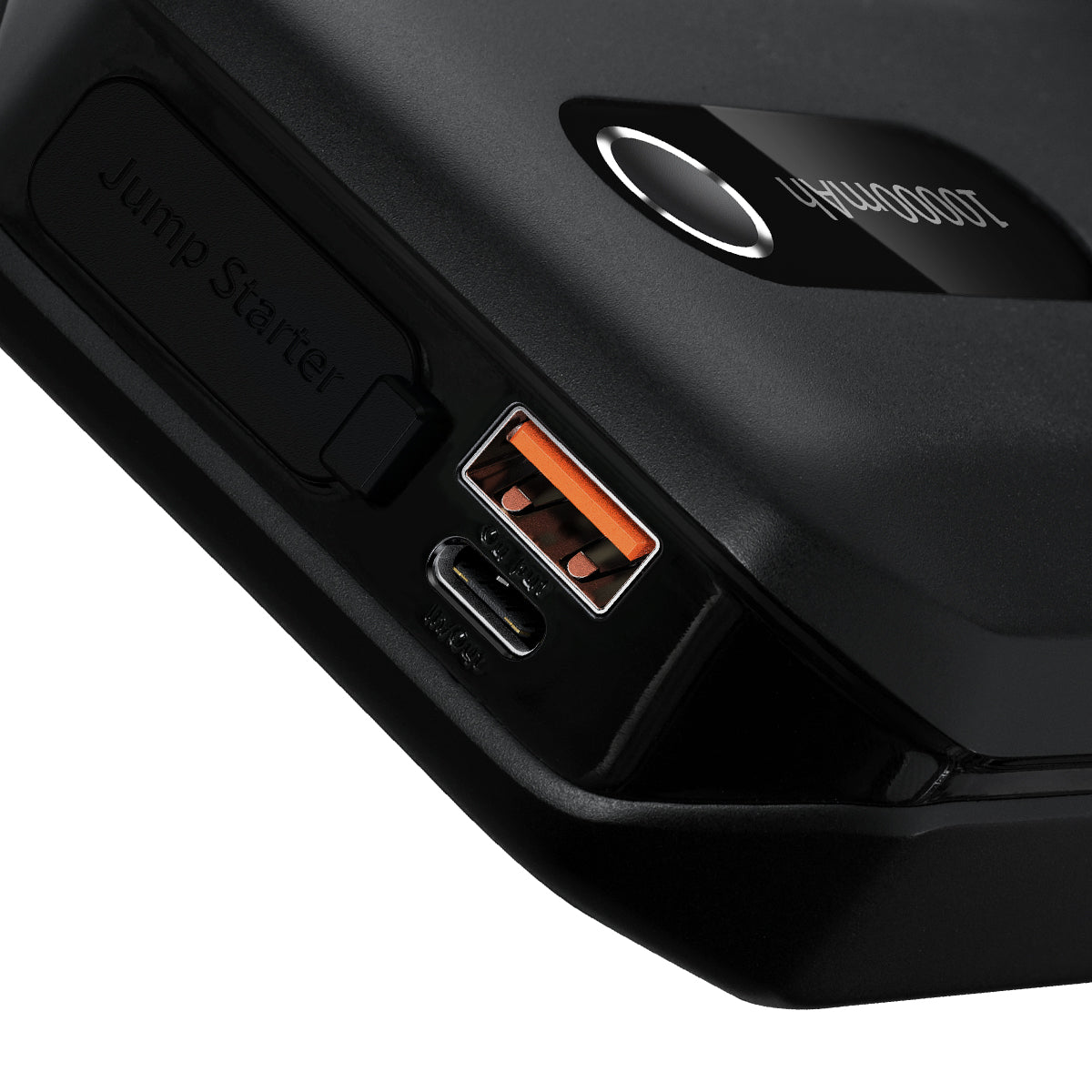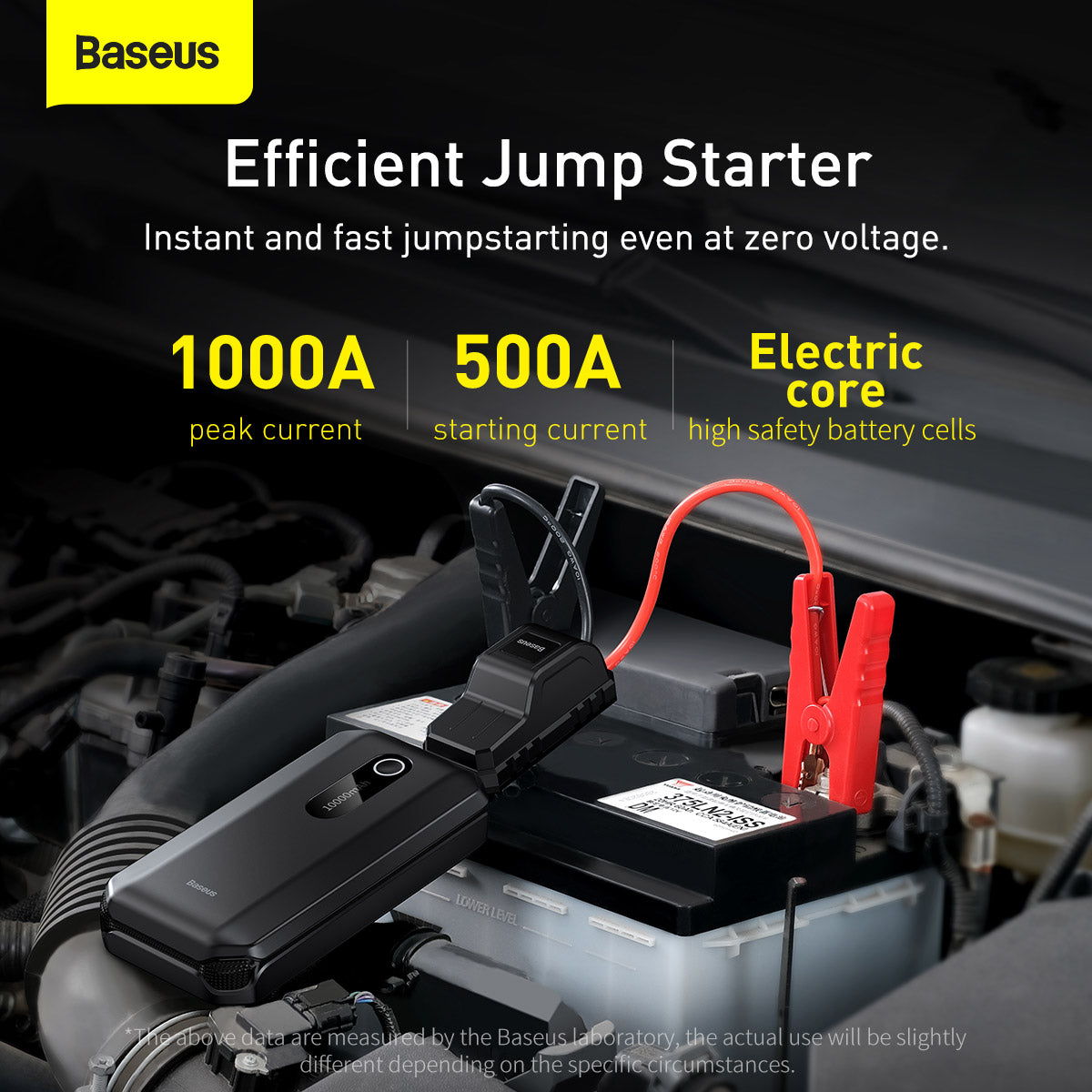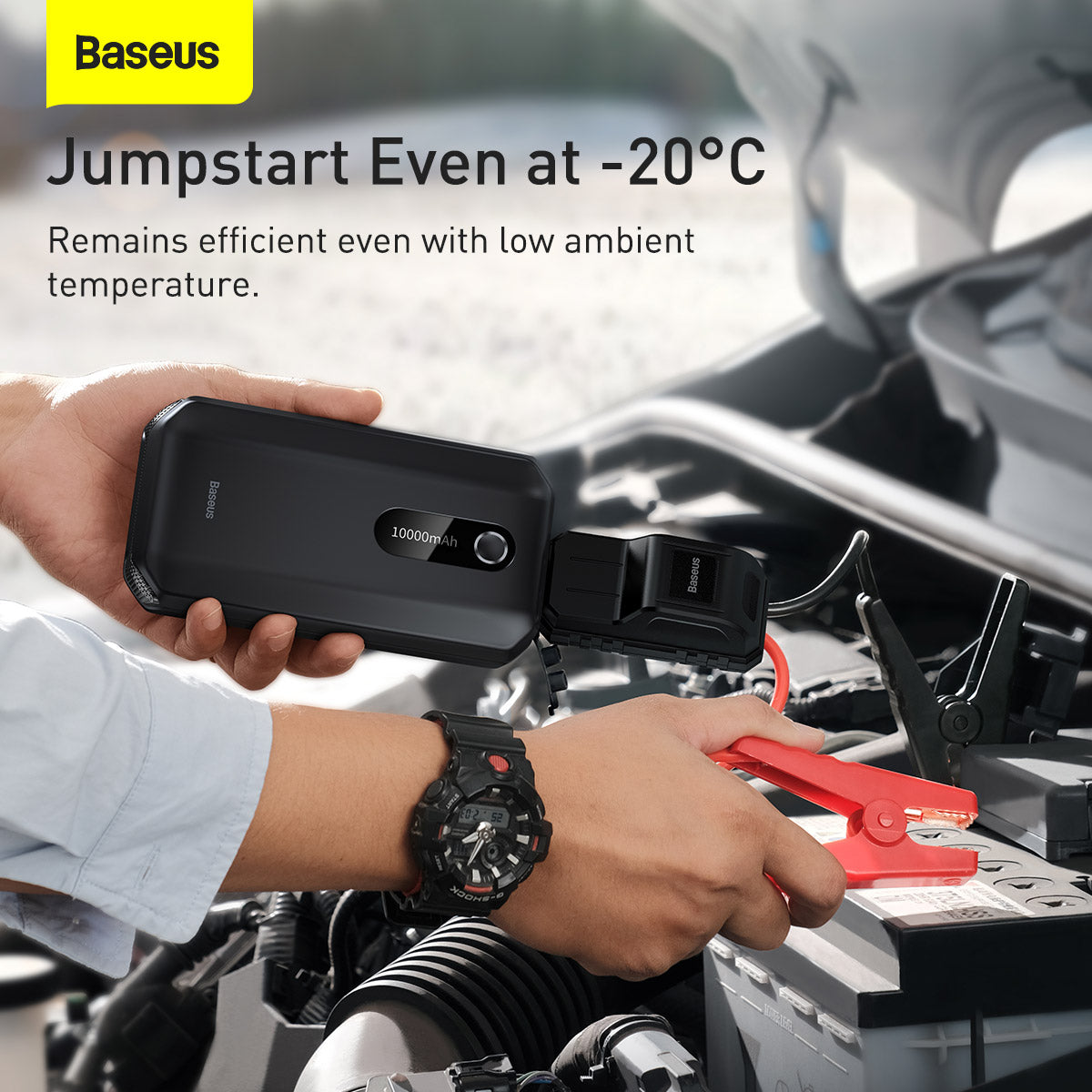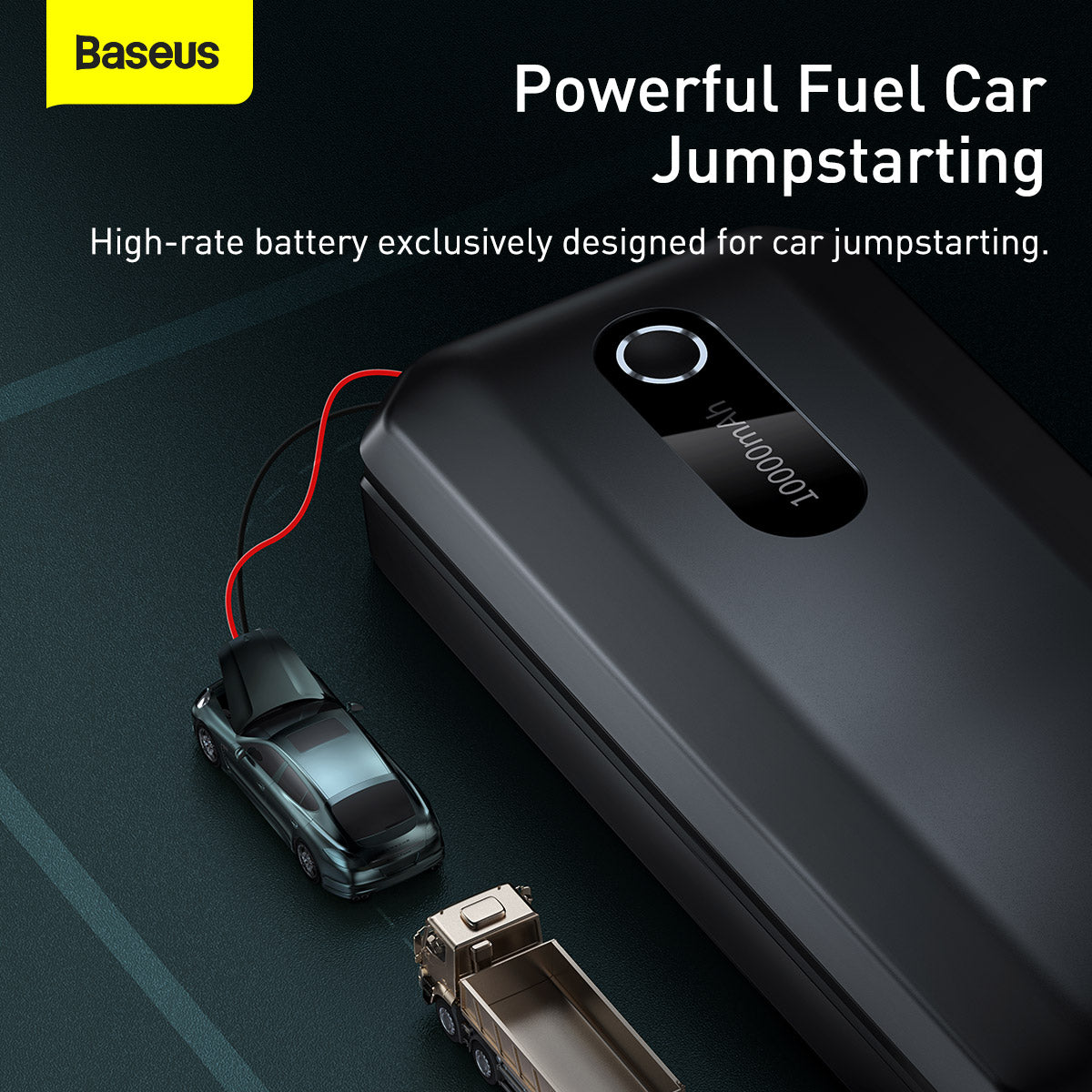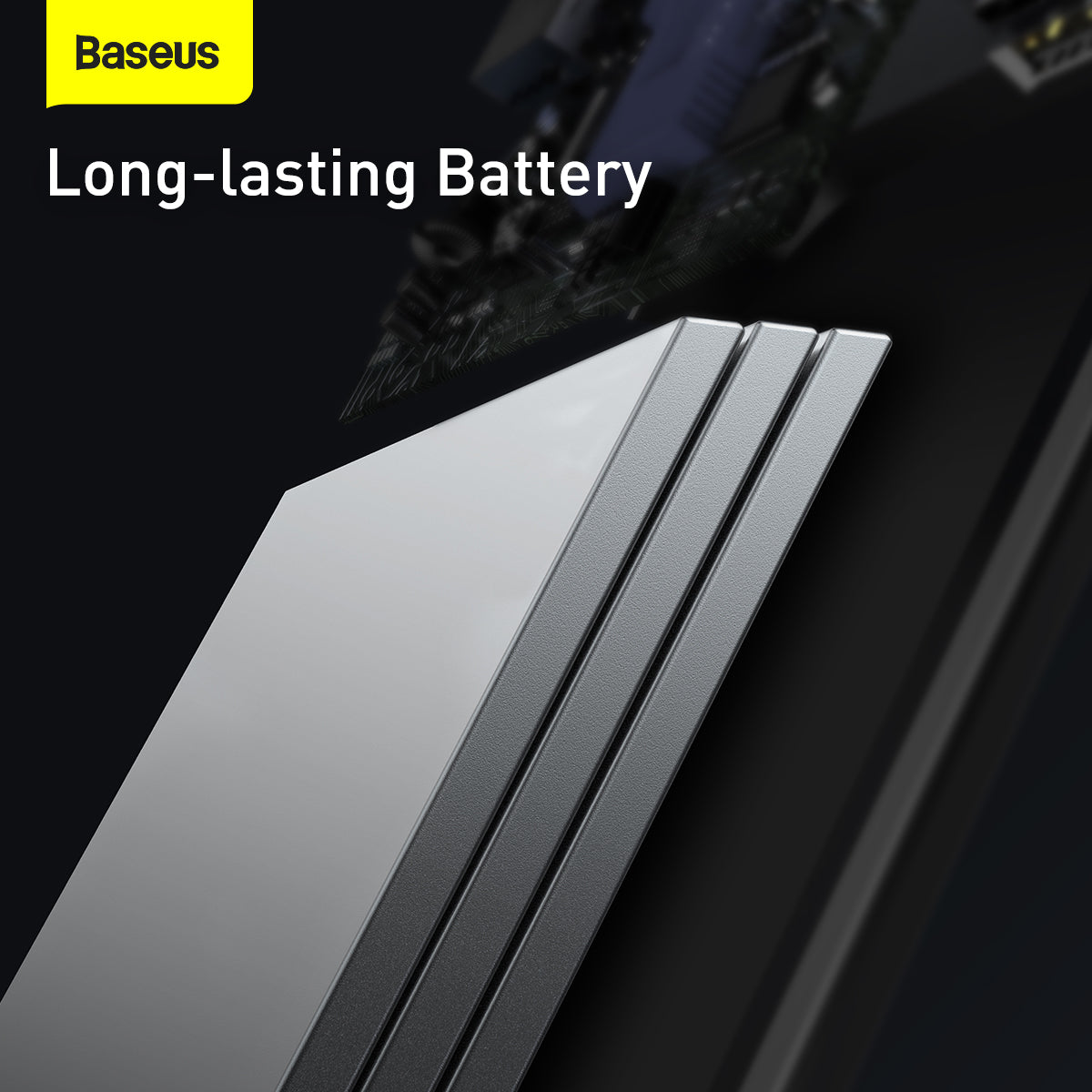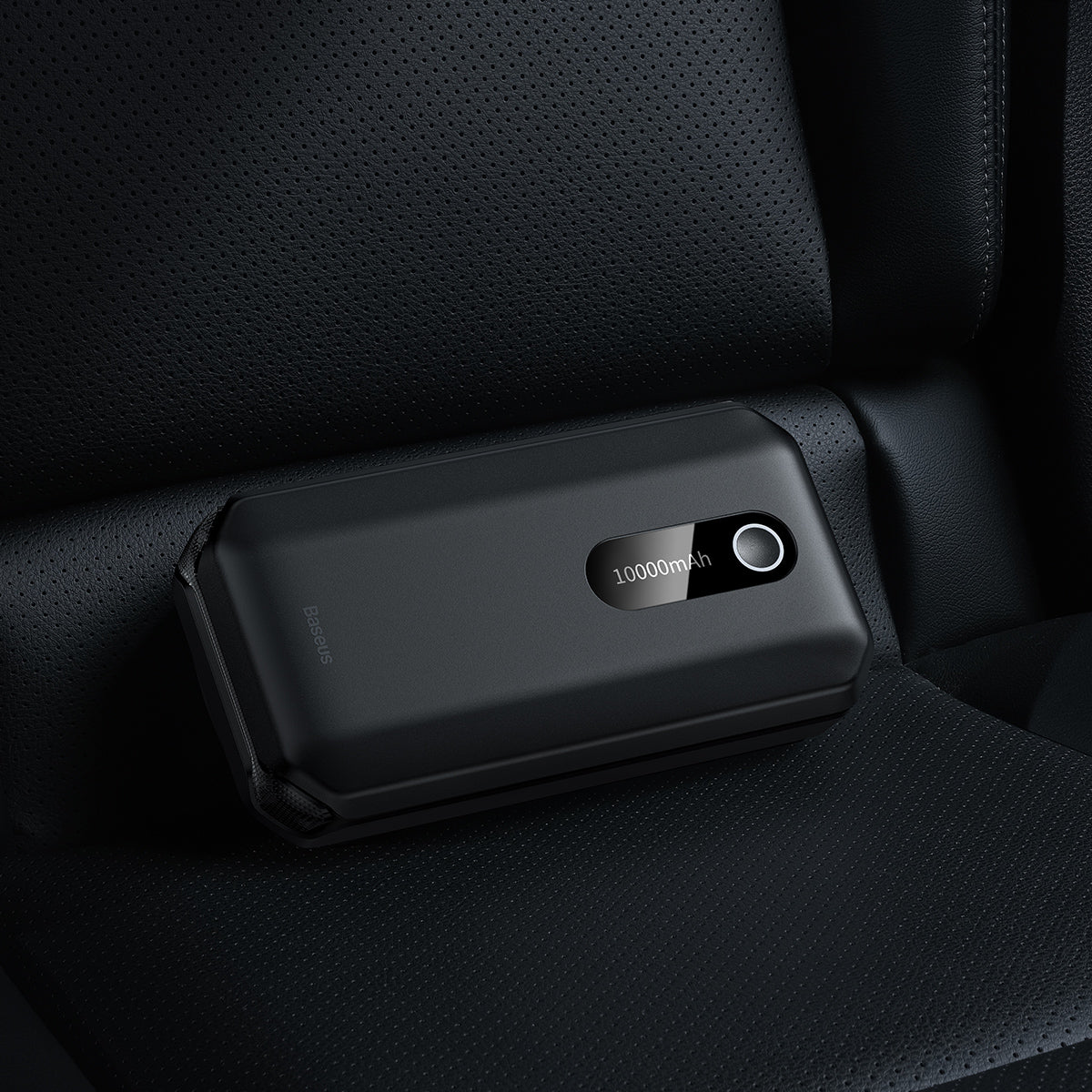 Baseus Super Energy Air Series 12V DC and USB Car Jump Starter Black
If you ever find yourself in a tight situation where your car requires a jump start, Baseus's Super Energy Air Series Car Jump Starter has you covered. It works virtually for almost all vehicles that have a 12V battery, simply connect the negative and positive clamps to their correct anodes and you are sorted.
Should you ever find yourself in a pinch where your mobile device or other electronics are running low on battery power, you can utilize this device as a power bank too. There are multiple levels of security to prevent your battery or electronics from being damaged, making this product a reliable and safe purchase.
- Suitable for many vehicles with 12V batteries.
- It works without problems at very low and high temperatures.
- Up to 50 starts on 1 charge.
- There is a digital screen with information about the battery charge level.
- Top-quality lithium-polymer batteries that hold a large capacity for a long time.
- Voltage stabilization to adjust to required voltages.
- Protection against reverse connection.
- Supports short circuit, overheating, overcurrent, overcharge and over-discharge protection.
- Supports features to either charge your mobile device or jump-start your car.