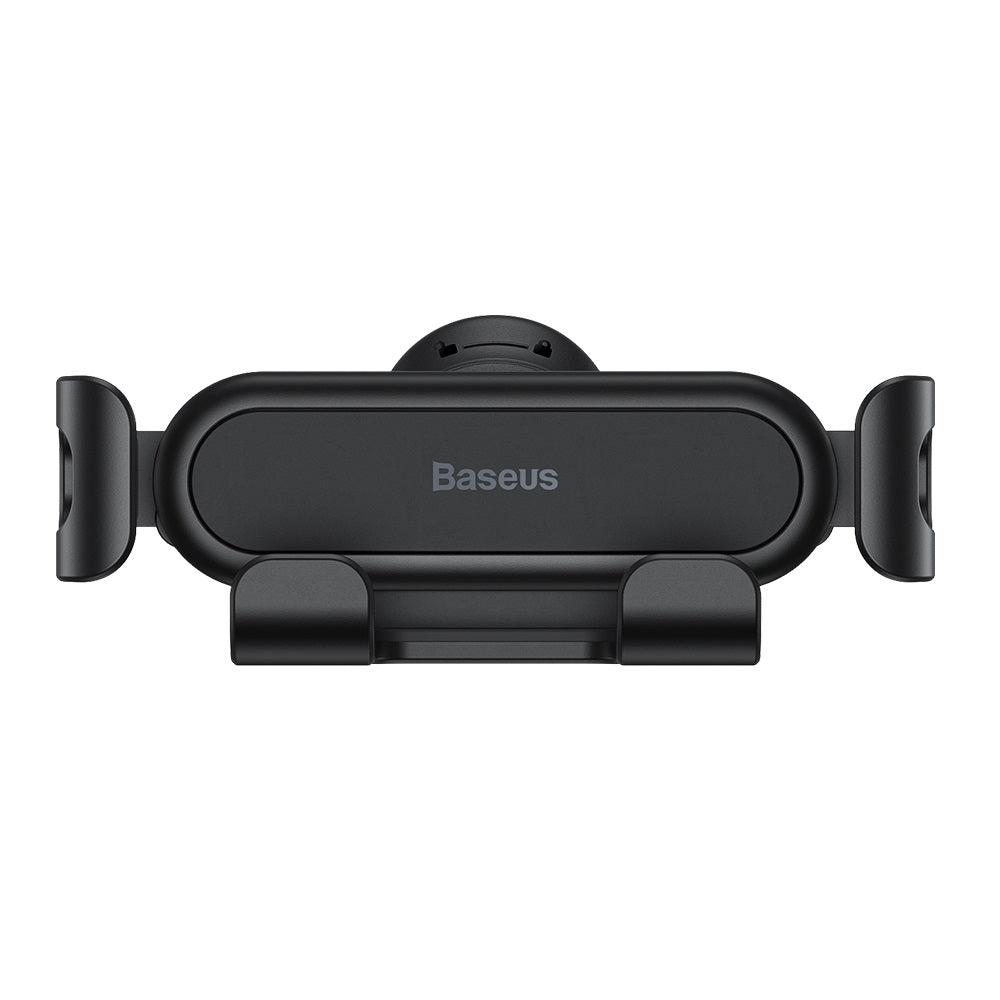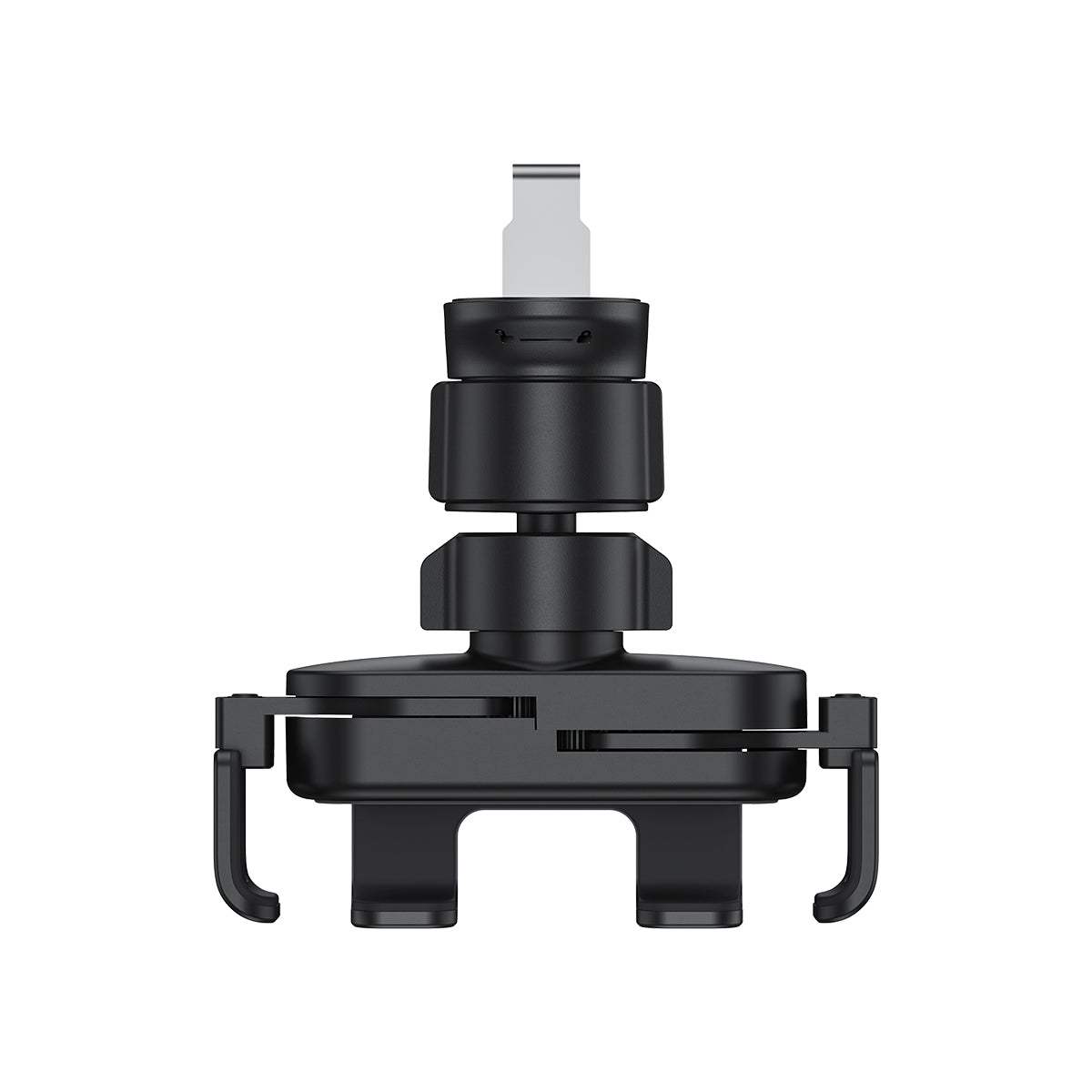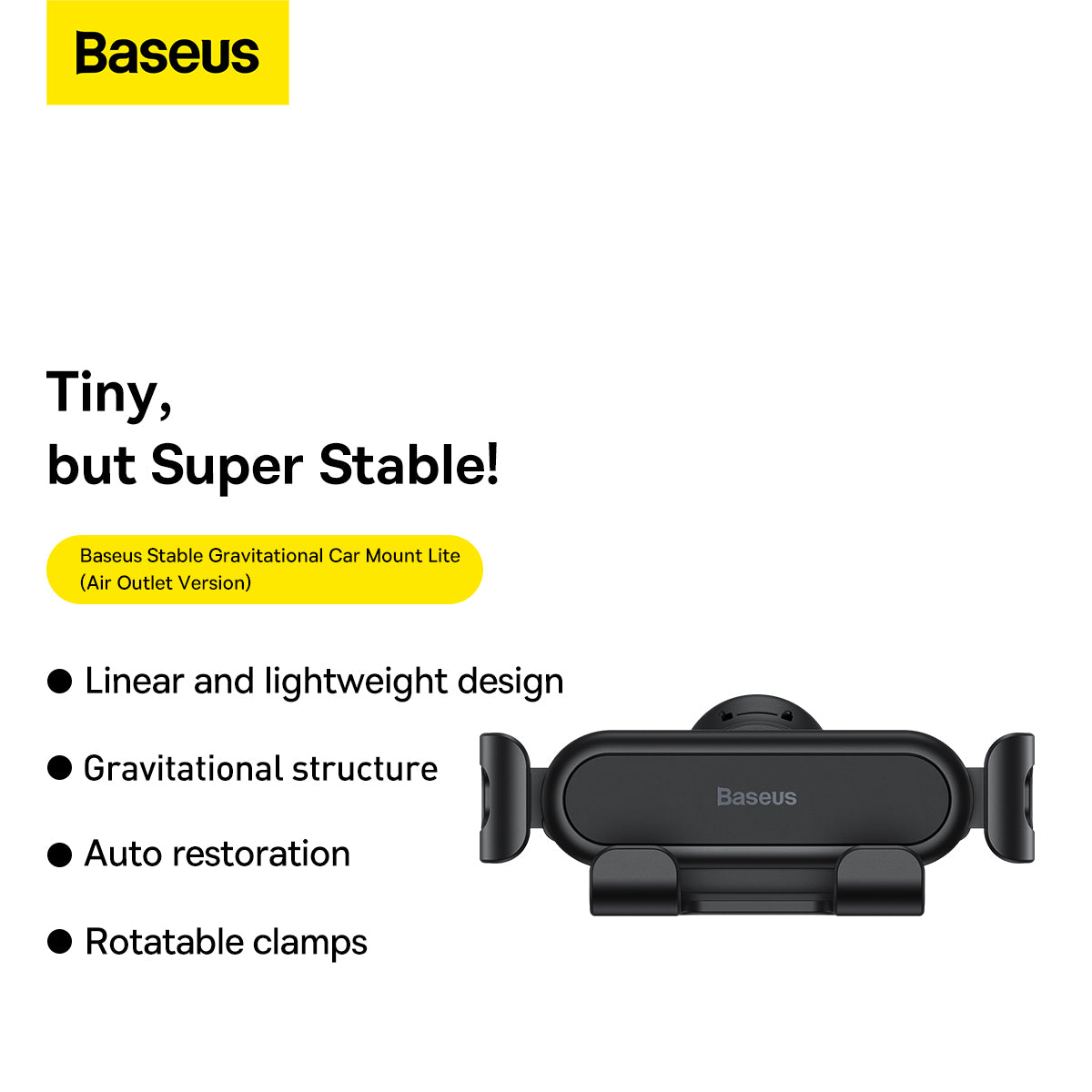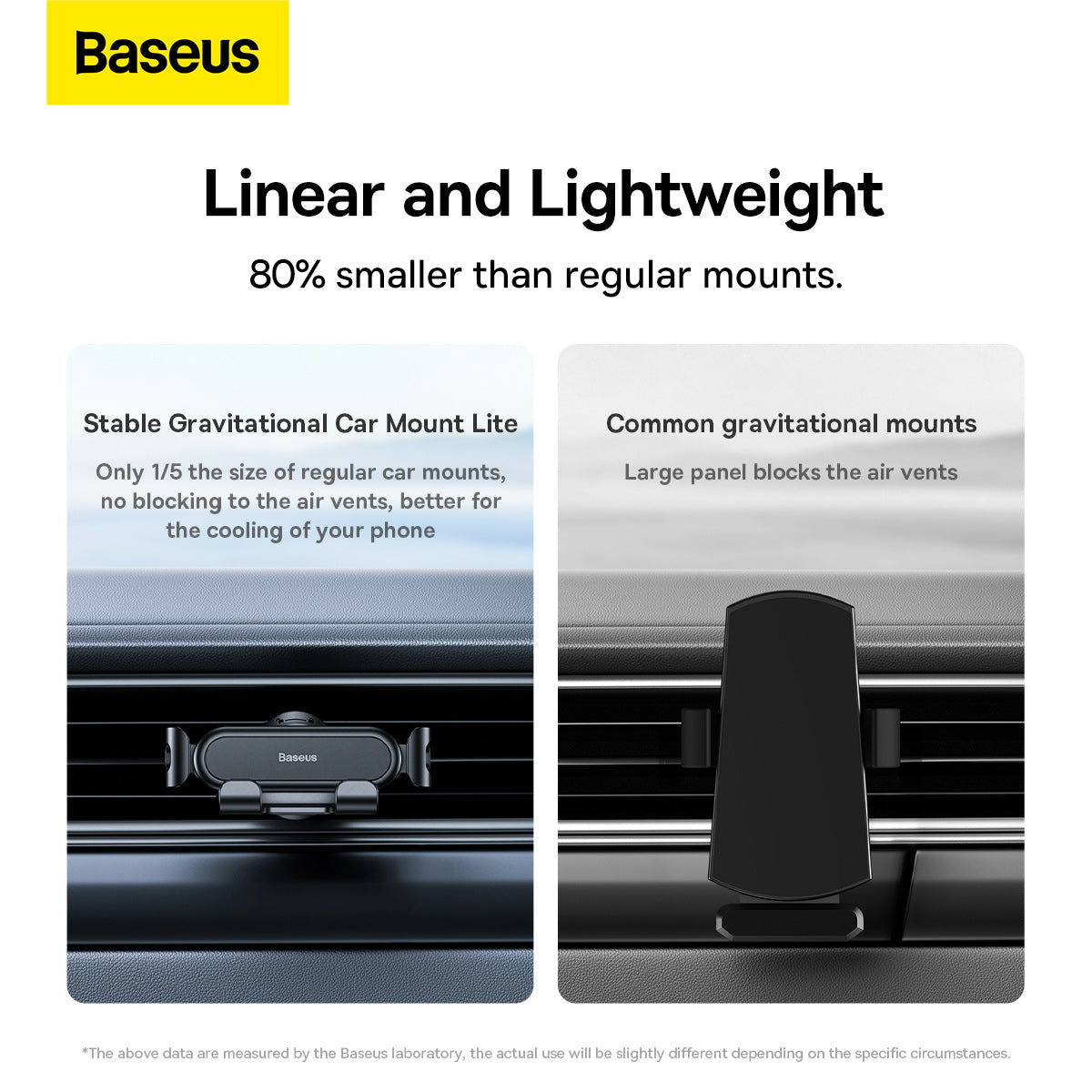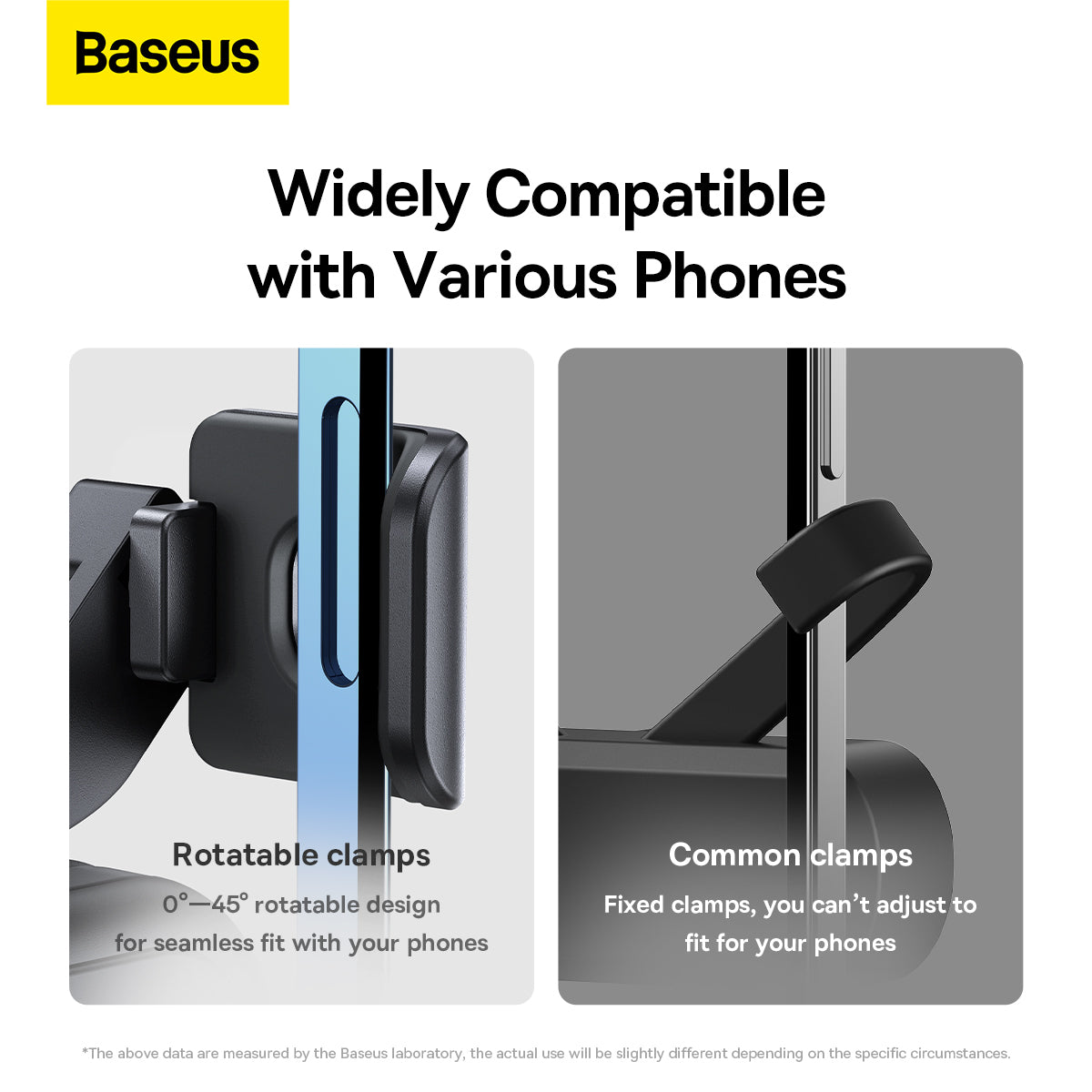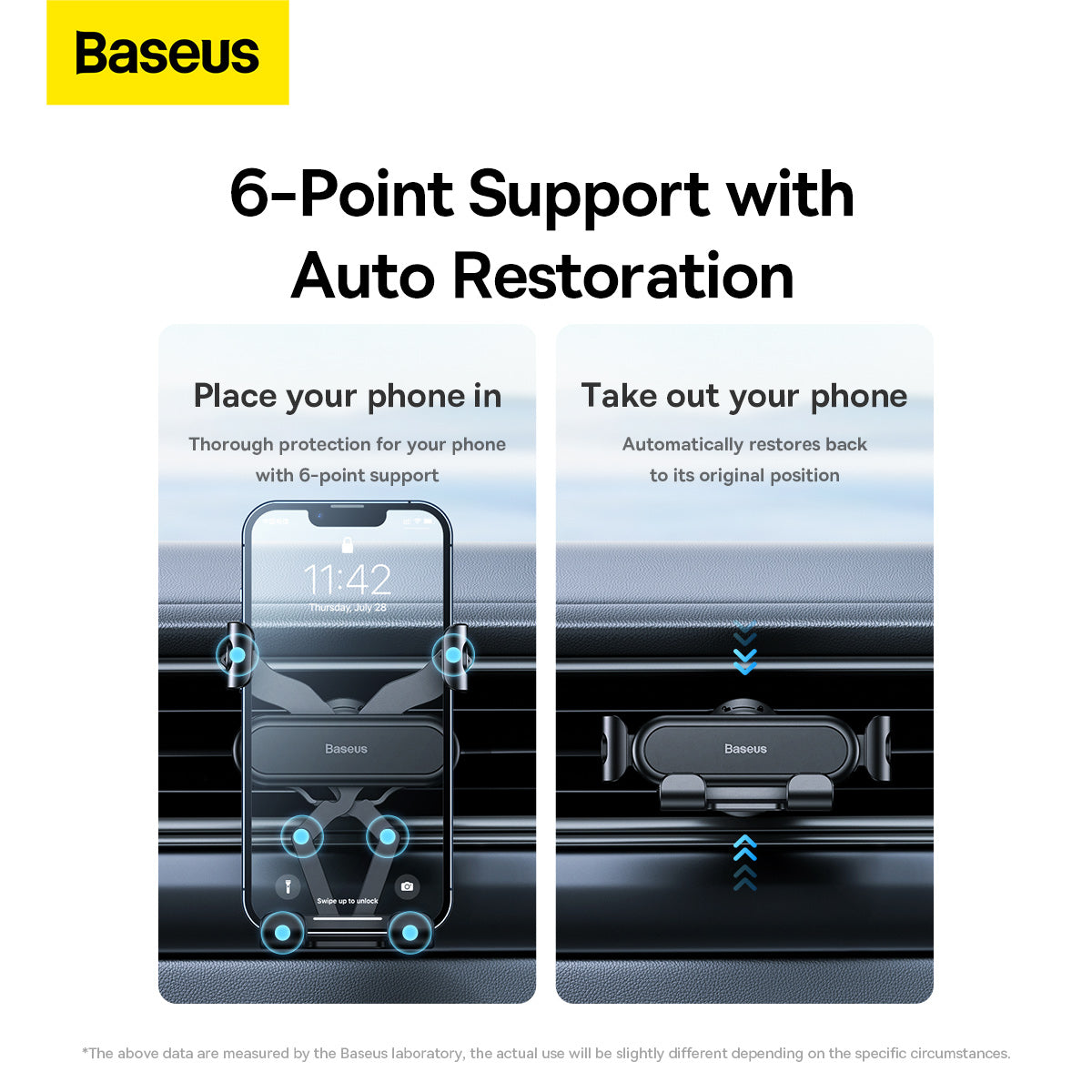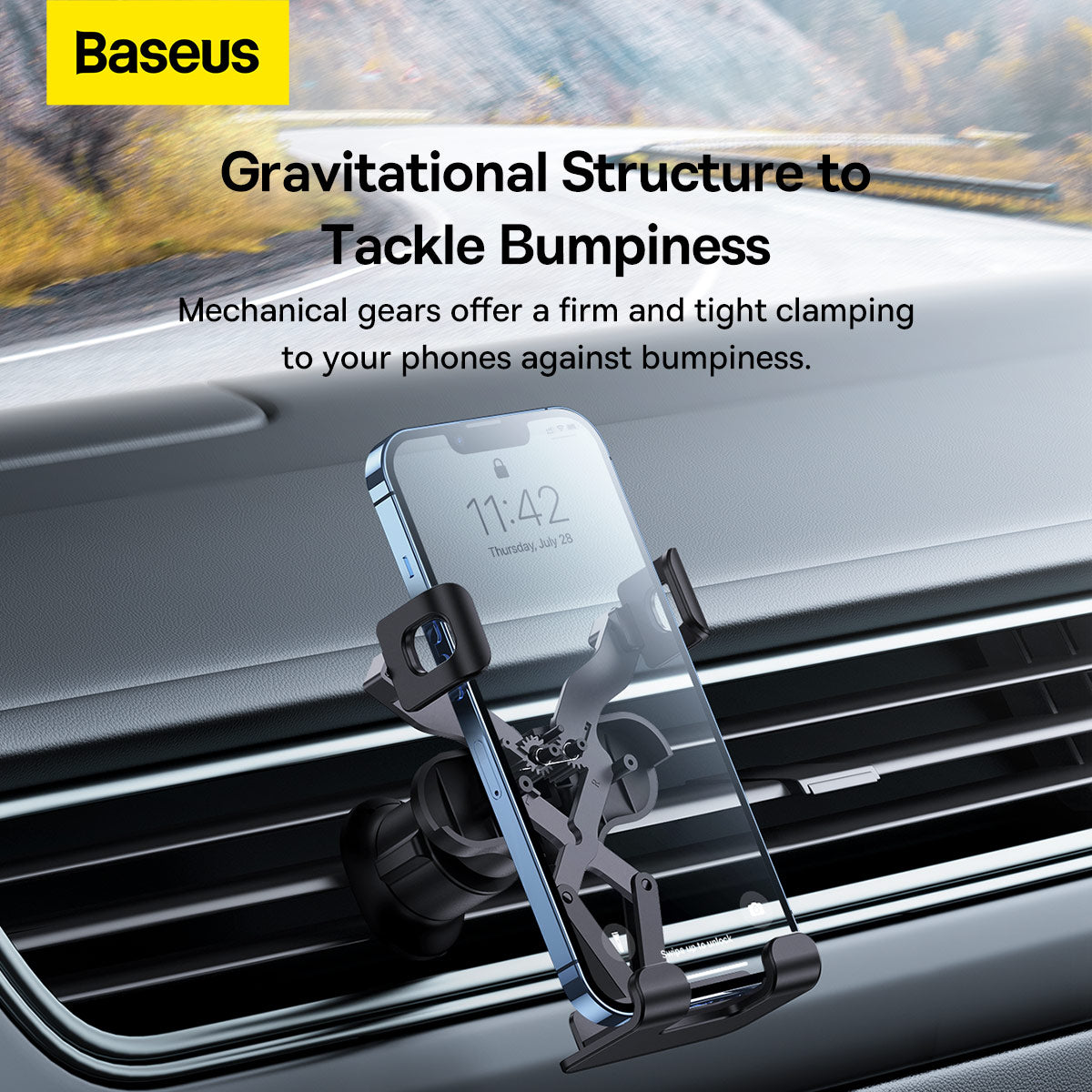 Baseus Stable Gravitational Car Mount Lite
It features a gravity detecting mechanism that is designed to accommodate heavy devices. The design is optimized for one-handed use. Placing the phone on the holder panel triggers automatic tightening of the jaws, reinforced by rubber pads that prevent scratching and accidental slipping. The enhanced and functional fastening system ensures a smooth and comfortable process. The handle is crafted from high-quality materials, rendering it durable and highly resistant to mechanical damage. With a slim design, it boasts 80% smaller dimensions compared to regular mounts. Its 45 degree rotatable design ensures seamless compatibility with your phones. It includes a clip-hook on the back for a secure attachment to the air vent blade. With 360 degree rotatable viewing angles, it offers versatile positioning options.
- 80% smaller than regular mounts.
- 45 degree tilt adjustment for added convenience.
- Clip-hook for secure air vent attachment.
- 360 degree rotatable viewing angles.
- It features gravity detection adjustable handles.
- The rubber pads prevents slipping.