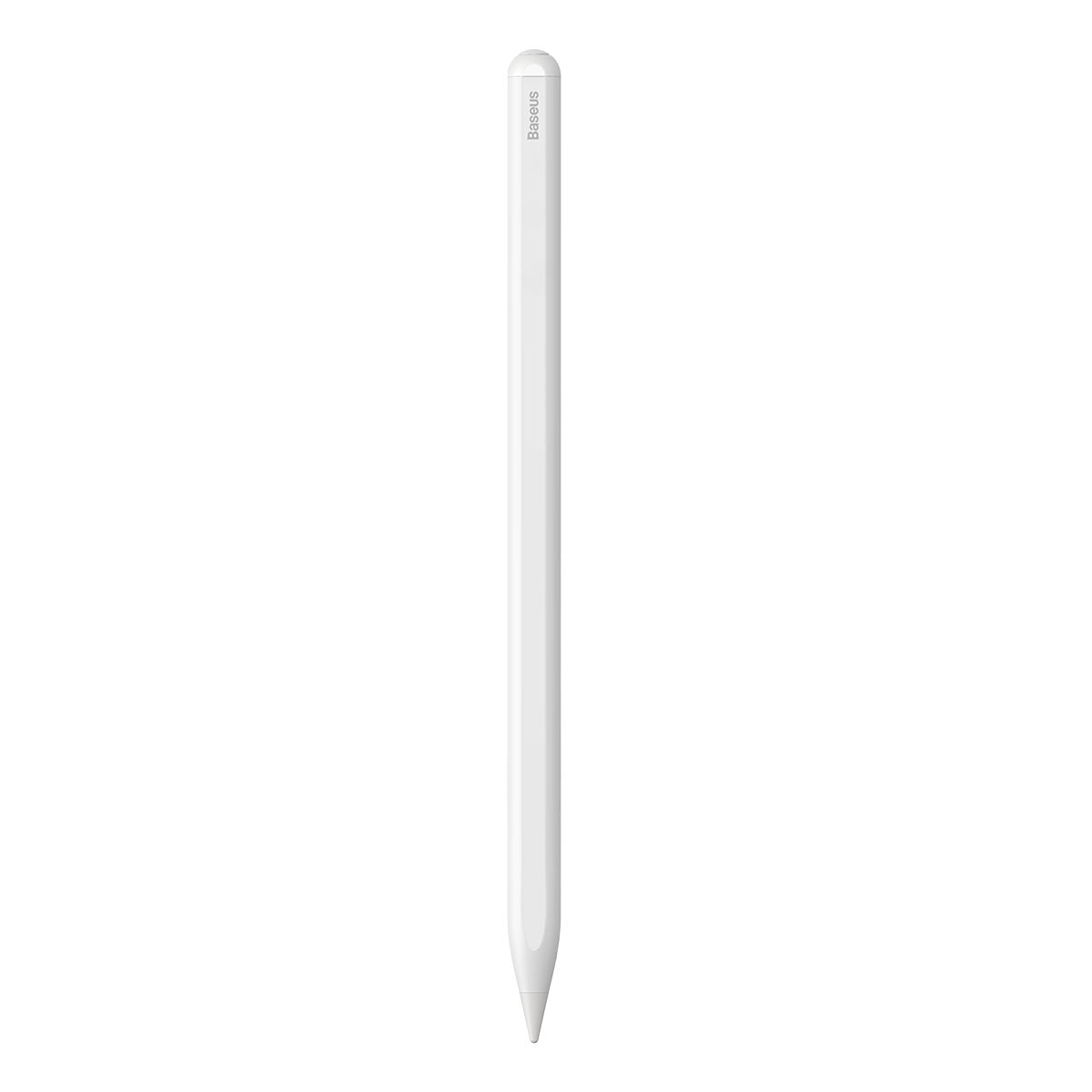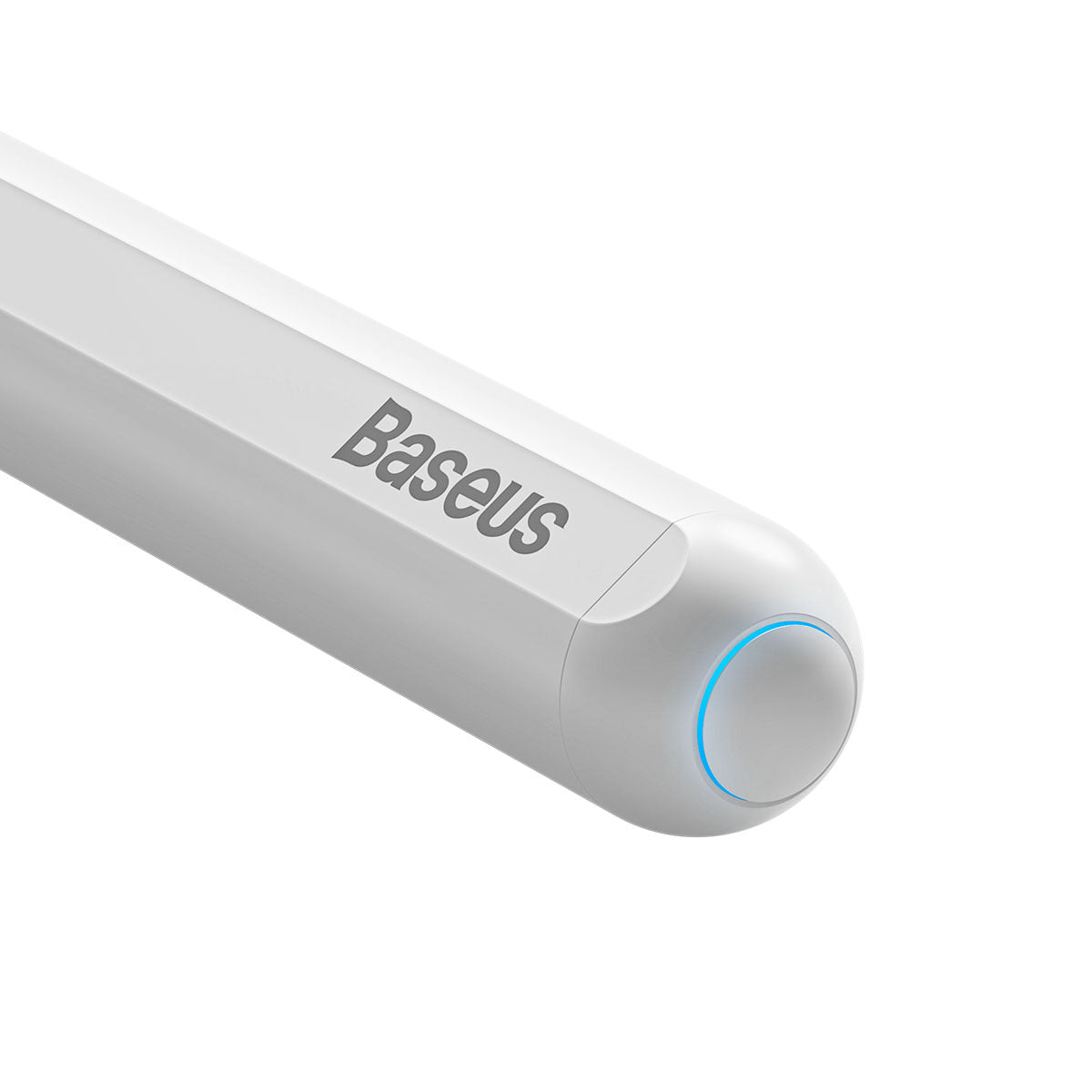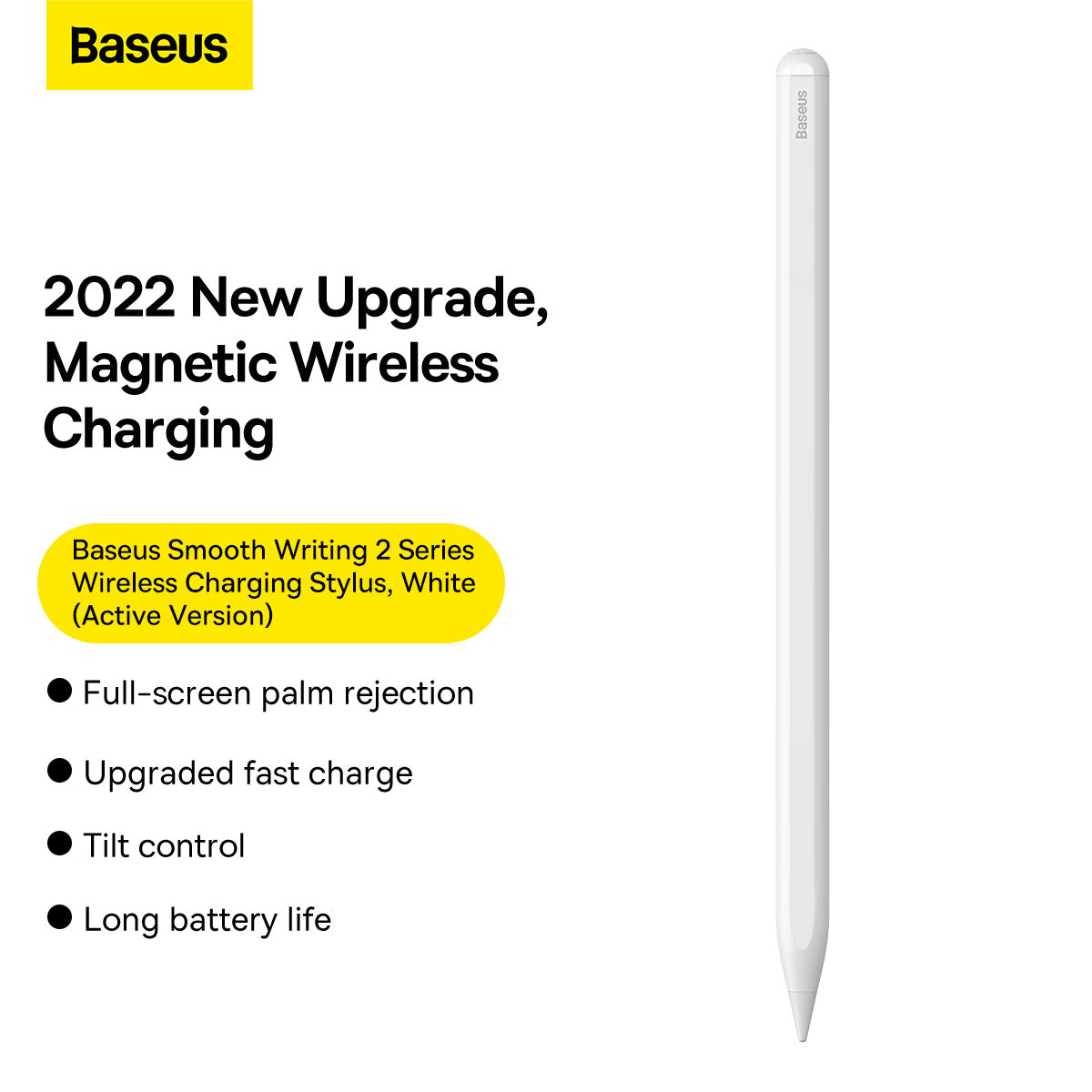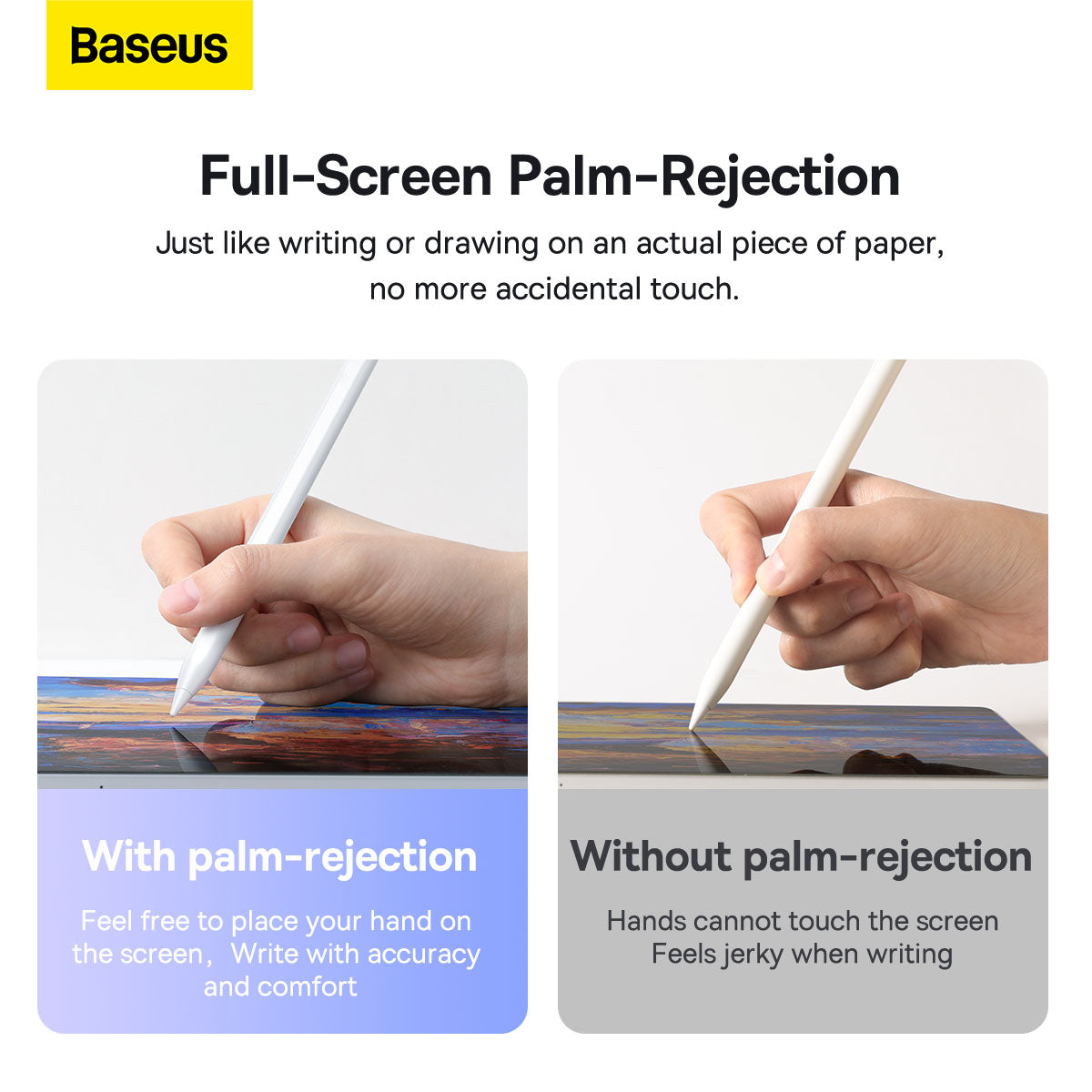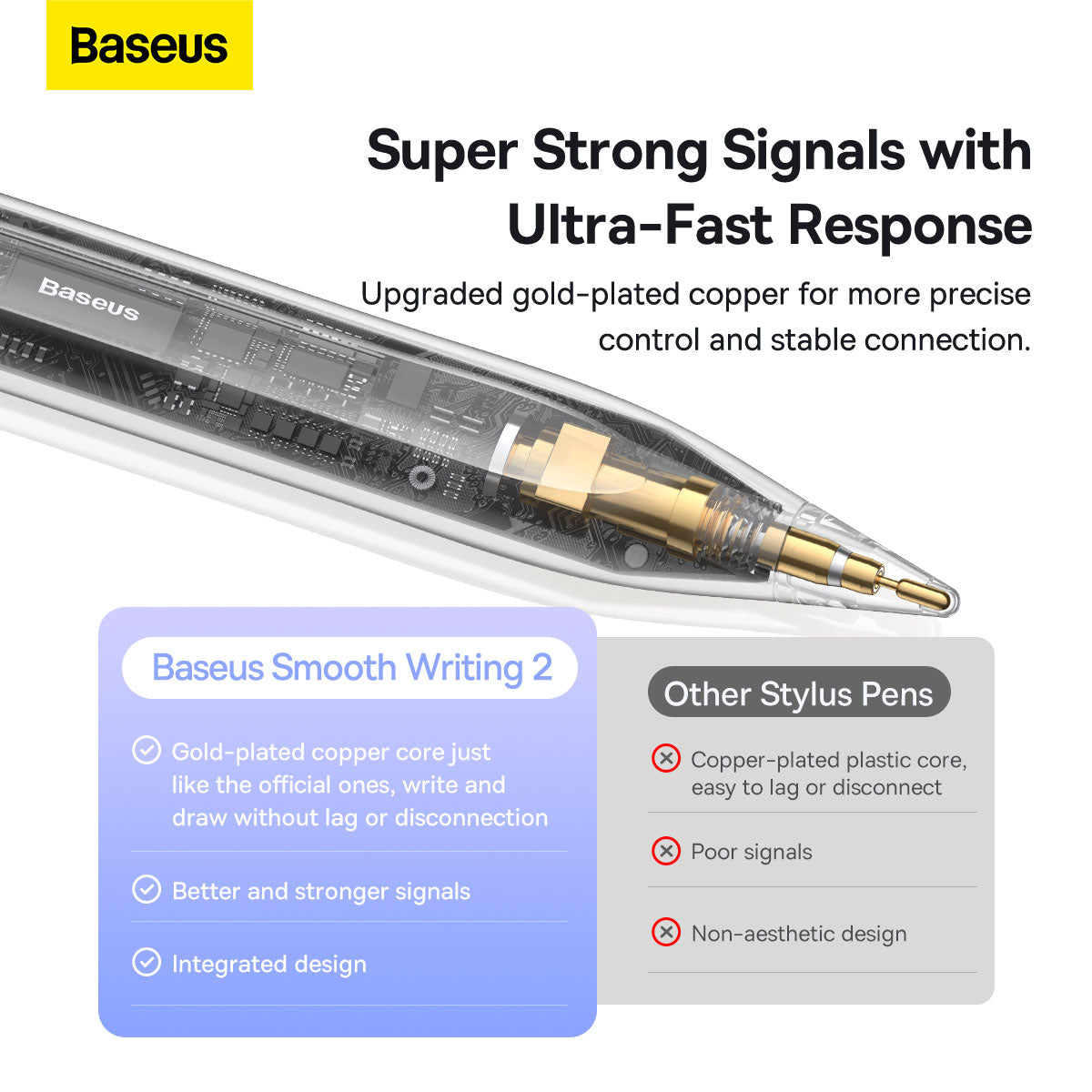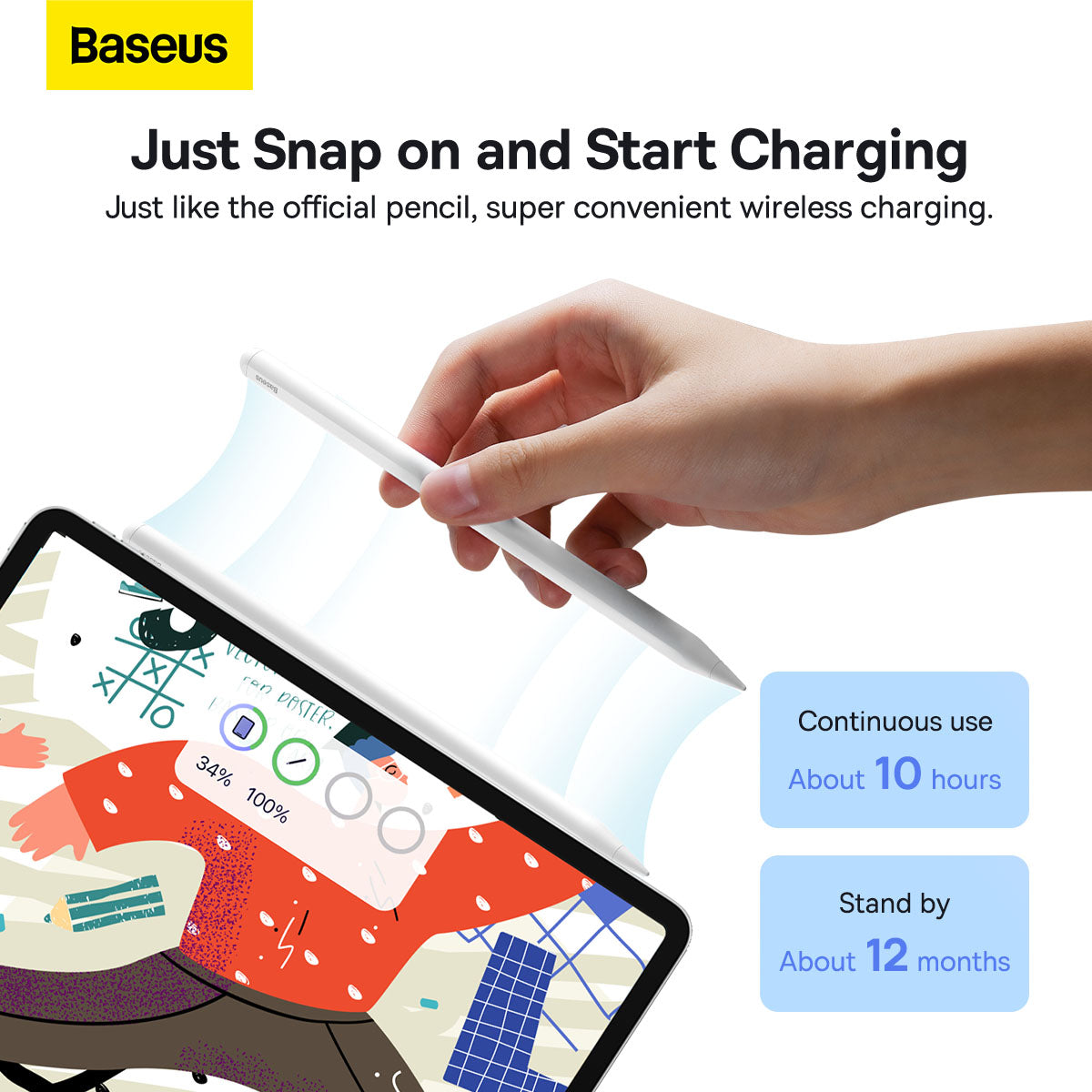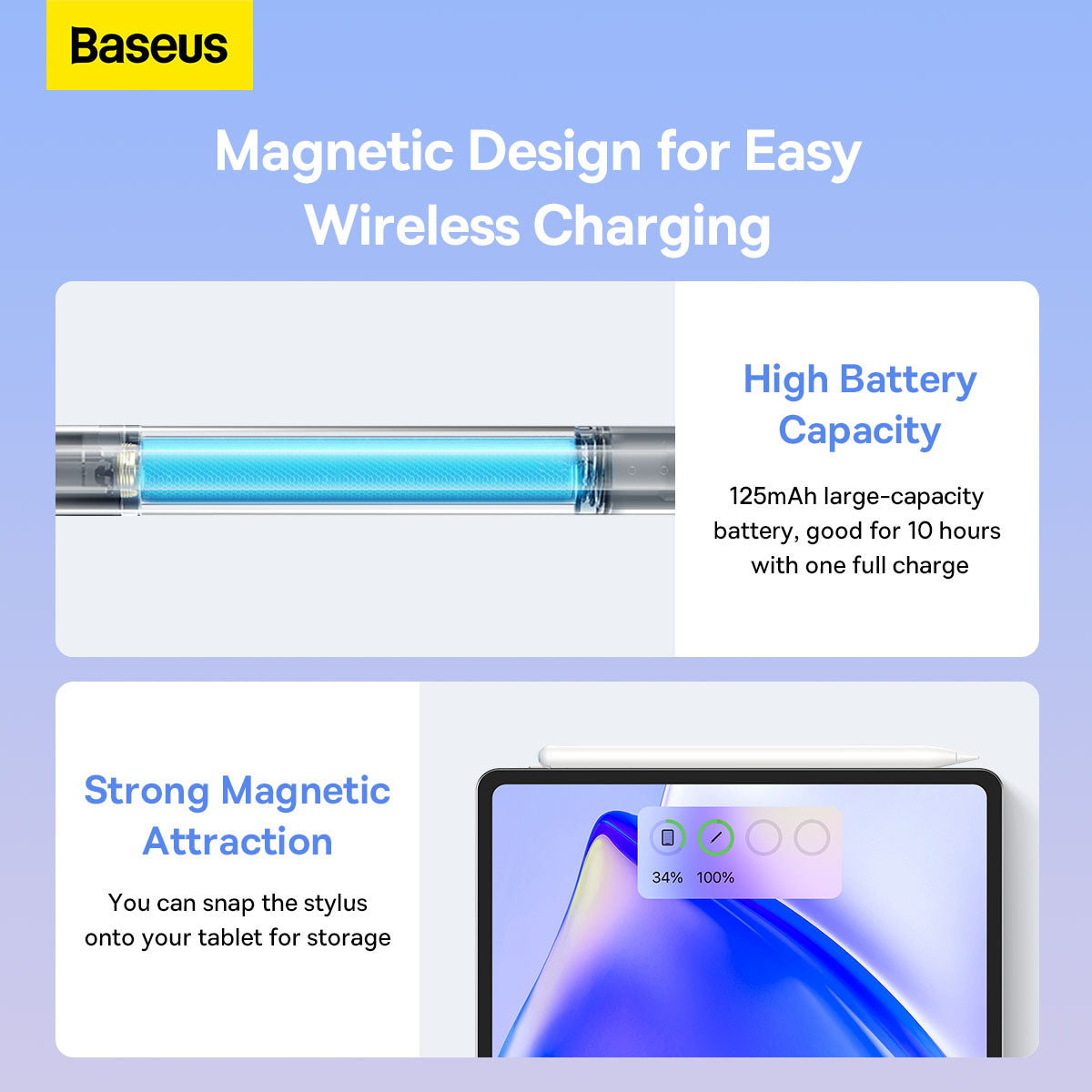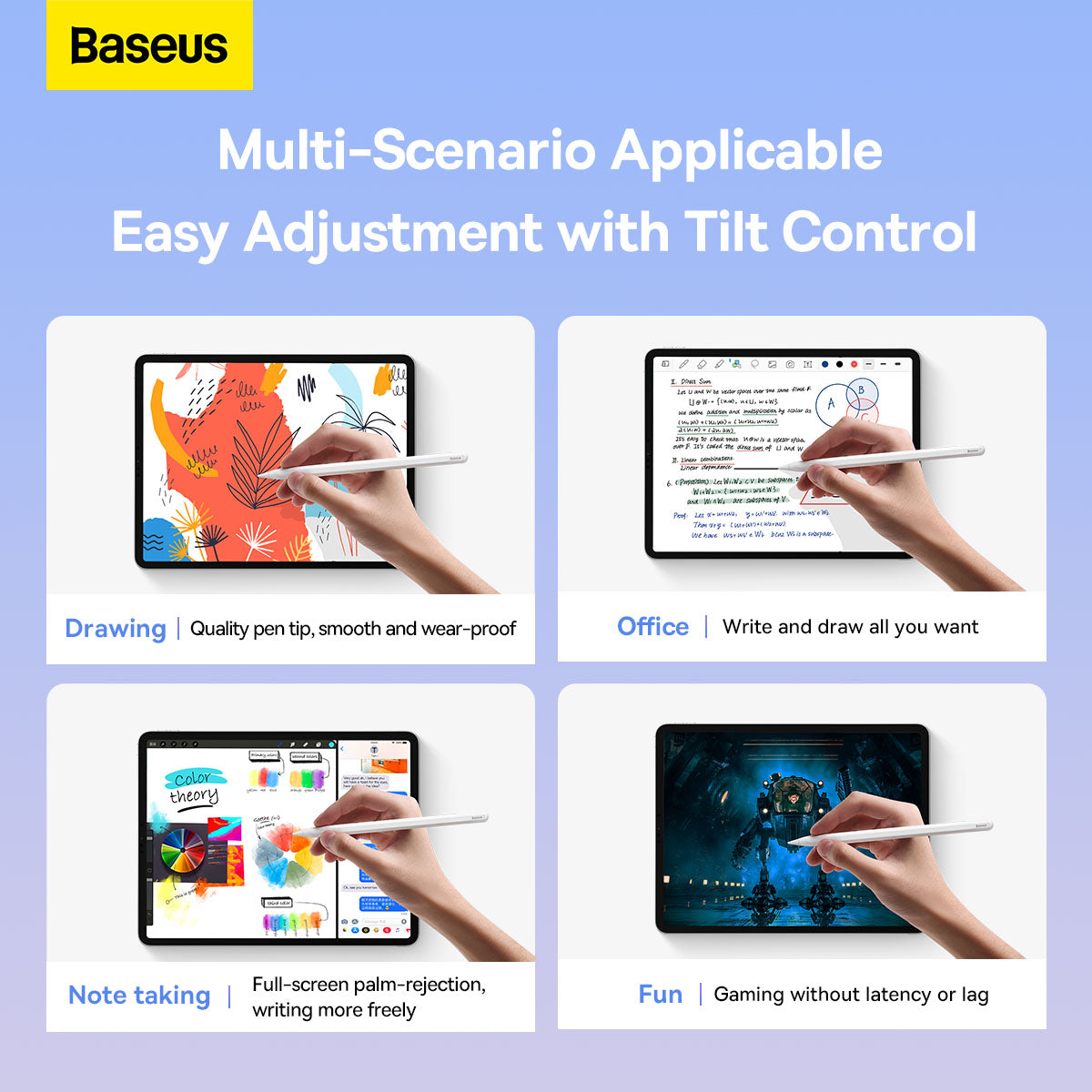 Baseus Smooth Writing 2 Series Wireless Charging Stylus Pen
The Baseus smart wireless stylus pen prevents accidental touches, enabling users to rest their palms on the device while using the pen simultaneously. Designed with a copper core, the smart technology eliminates lag, providing users with improved responsiveness when drawing and writing. Paired with a robust 125mAh ultra-strong battery, it delivers 10 hours of usage on a single charge and maintains a standby time of 12 months. Featuring a powerful integrated magnet, the stylus pen can be securely attached to the user's tablet for storage. Crafted from high-quality and durable materials, this pen is wear-proof and built to last.
The stylus pen boasts fast charging capabilities. Incorporating tilt control into its design, it enables seamless drawing and writing without any latency, offering limitless possibilities. It provides 14 settings for swift tablet control, enabling instant adjustments to brightness, volume, camera functions, screenshots, and navigation.
- Accidental touch protection is included.
- It effectively handles lag and latency.
- The stylus comes with a built-in 10-hour battery.
- Tilt control is integrated to prevent lag.
- It incorporates a built-in magnet for secure attachment to the user's tablet.