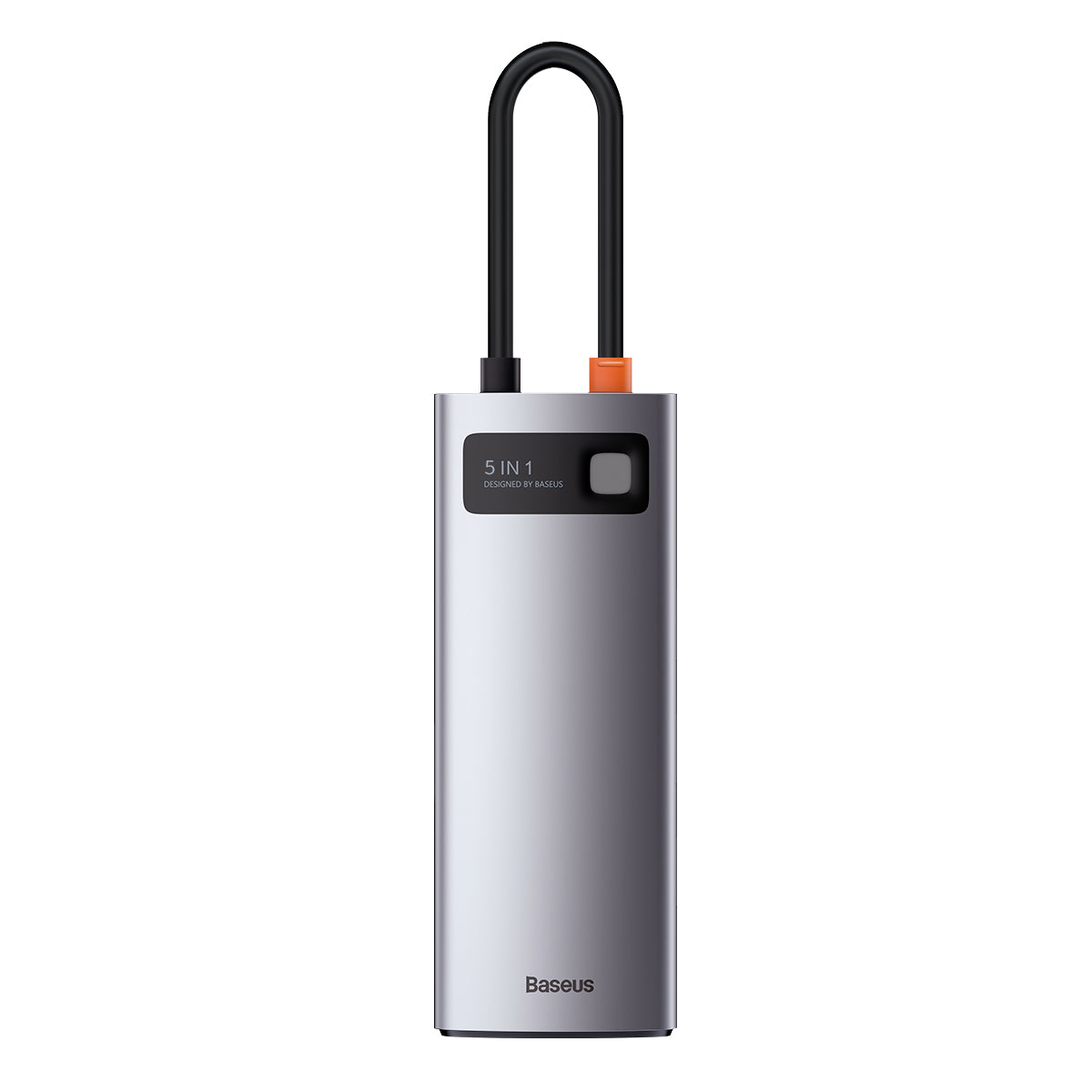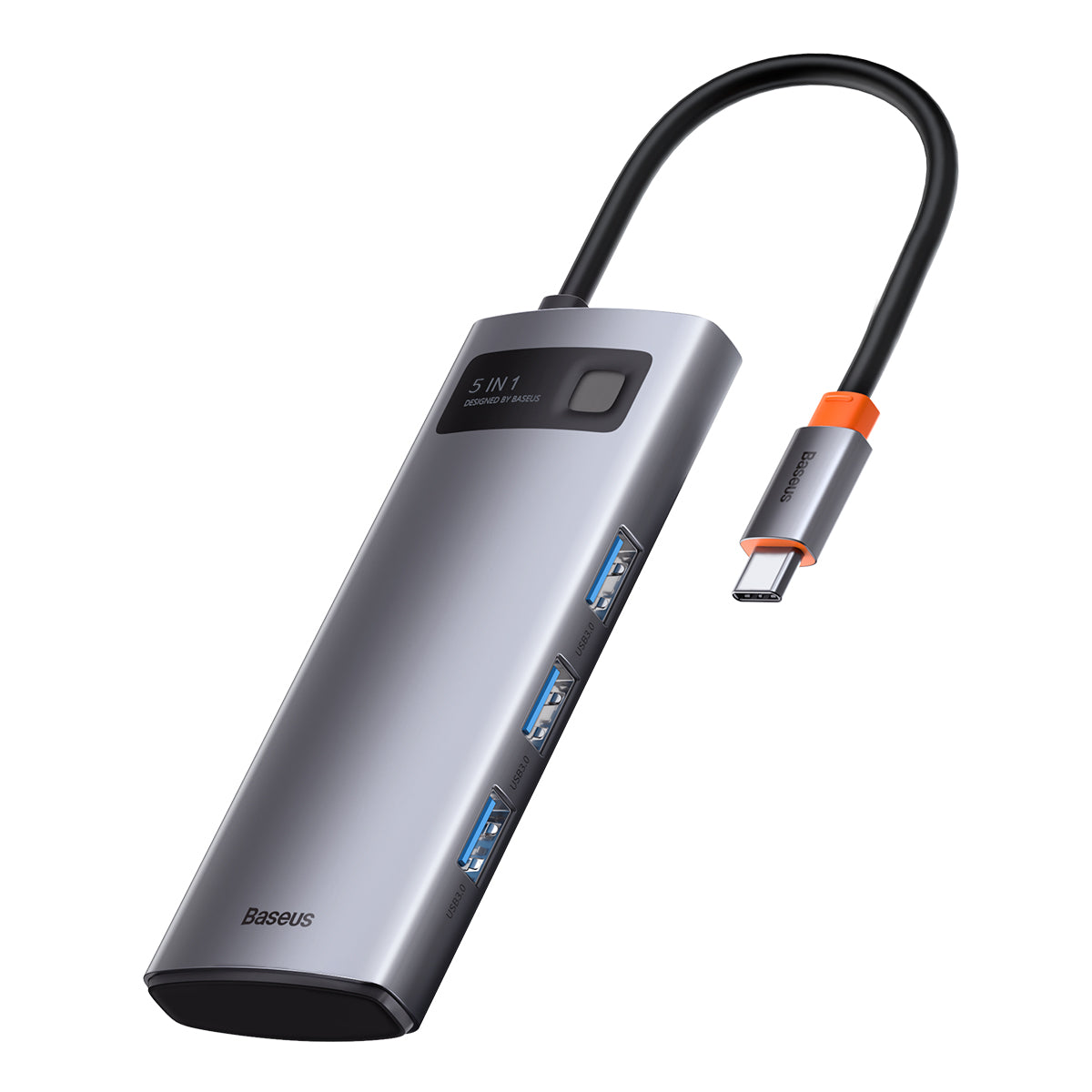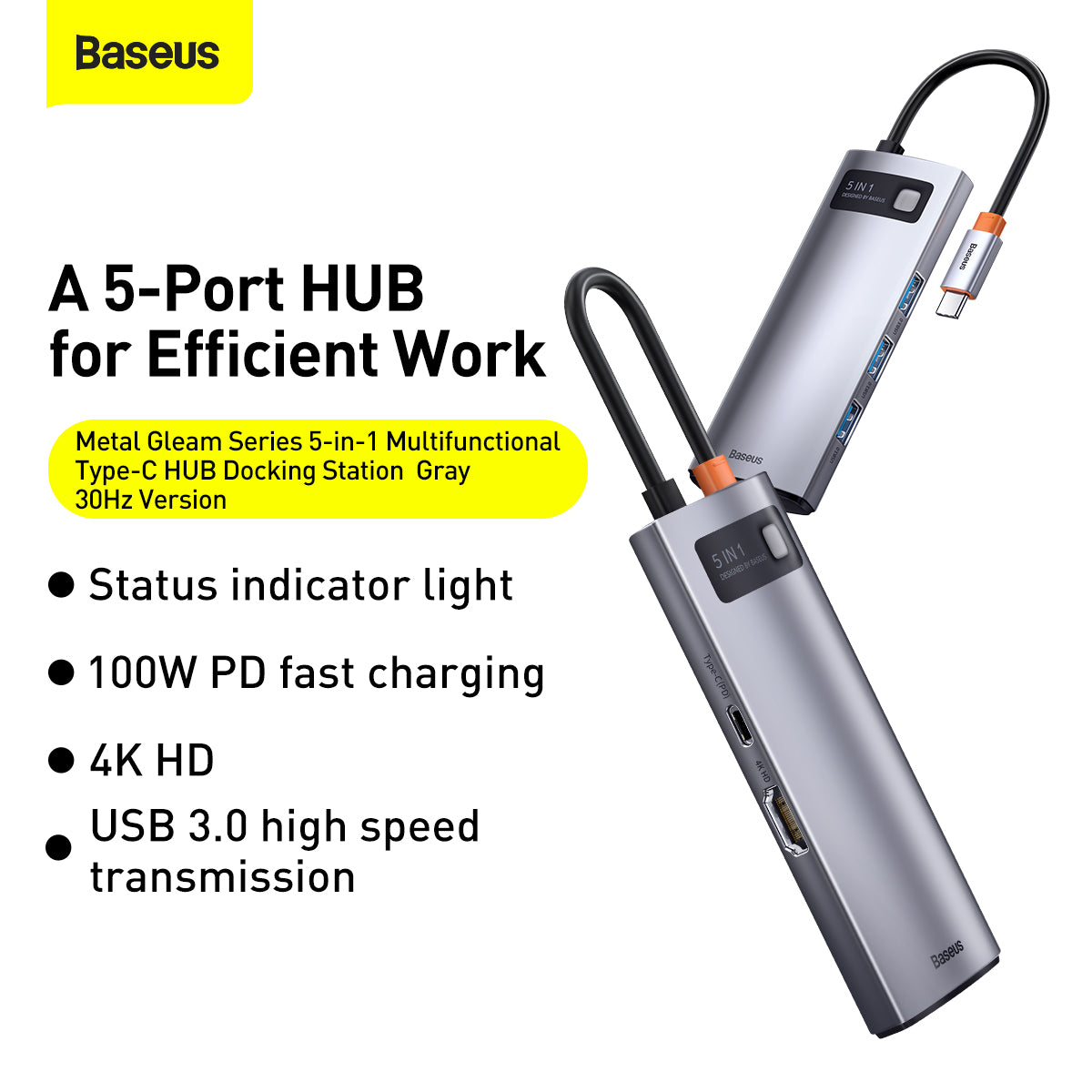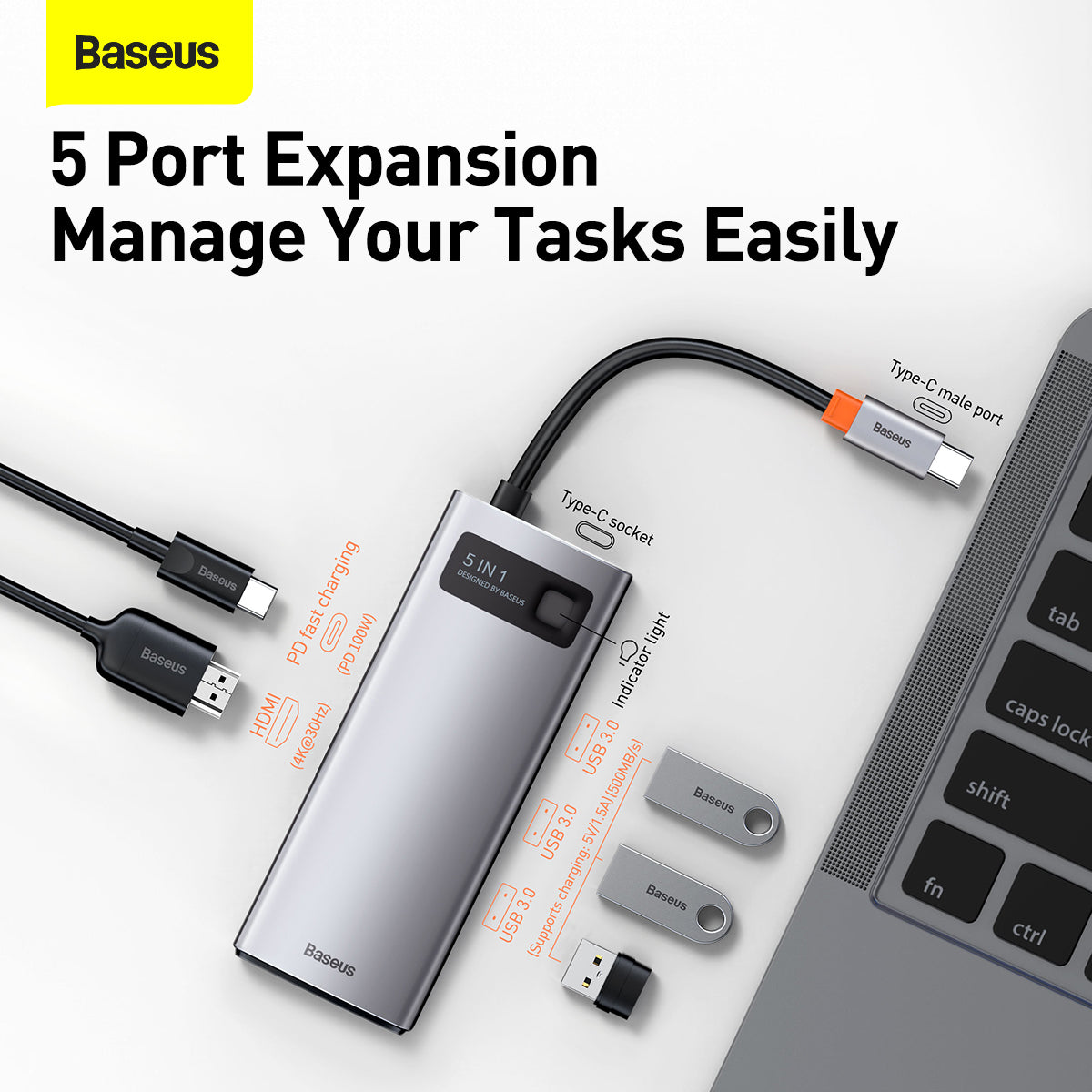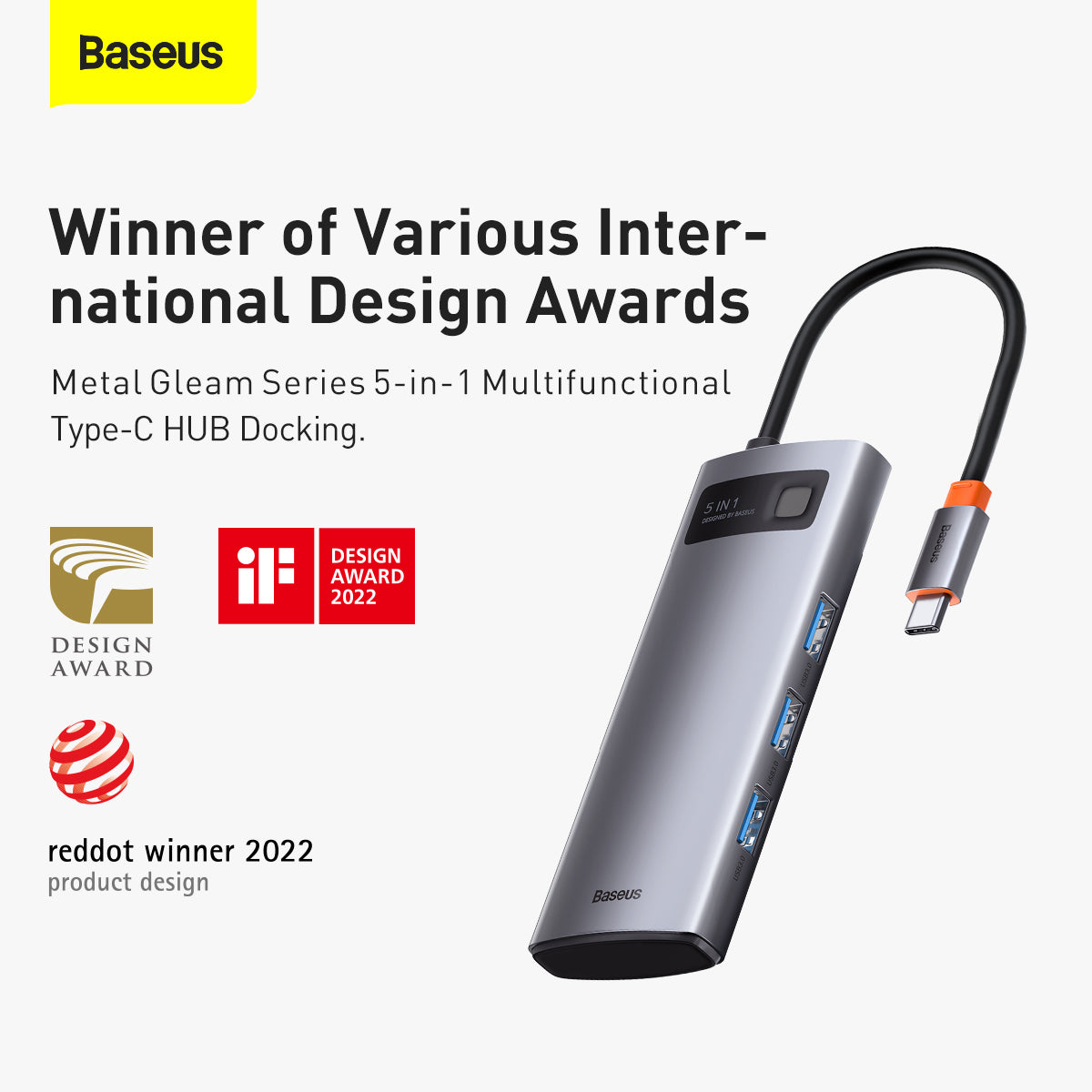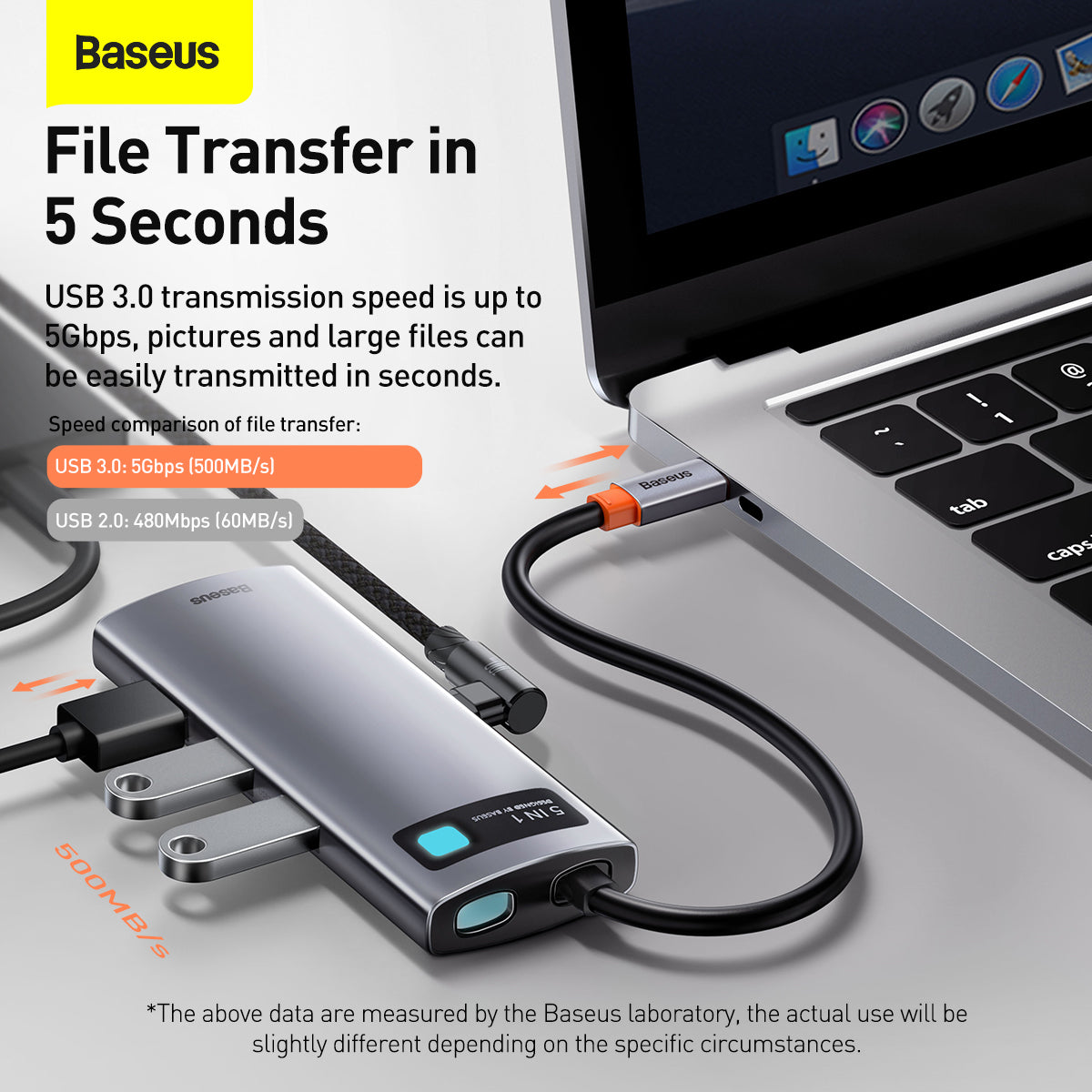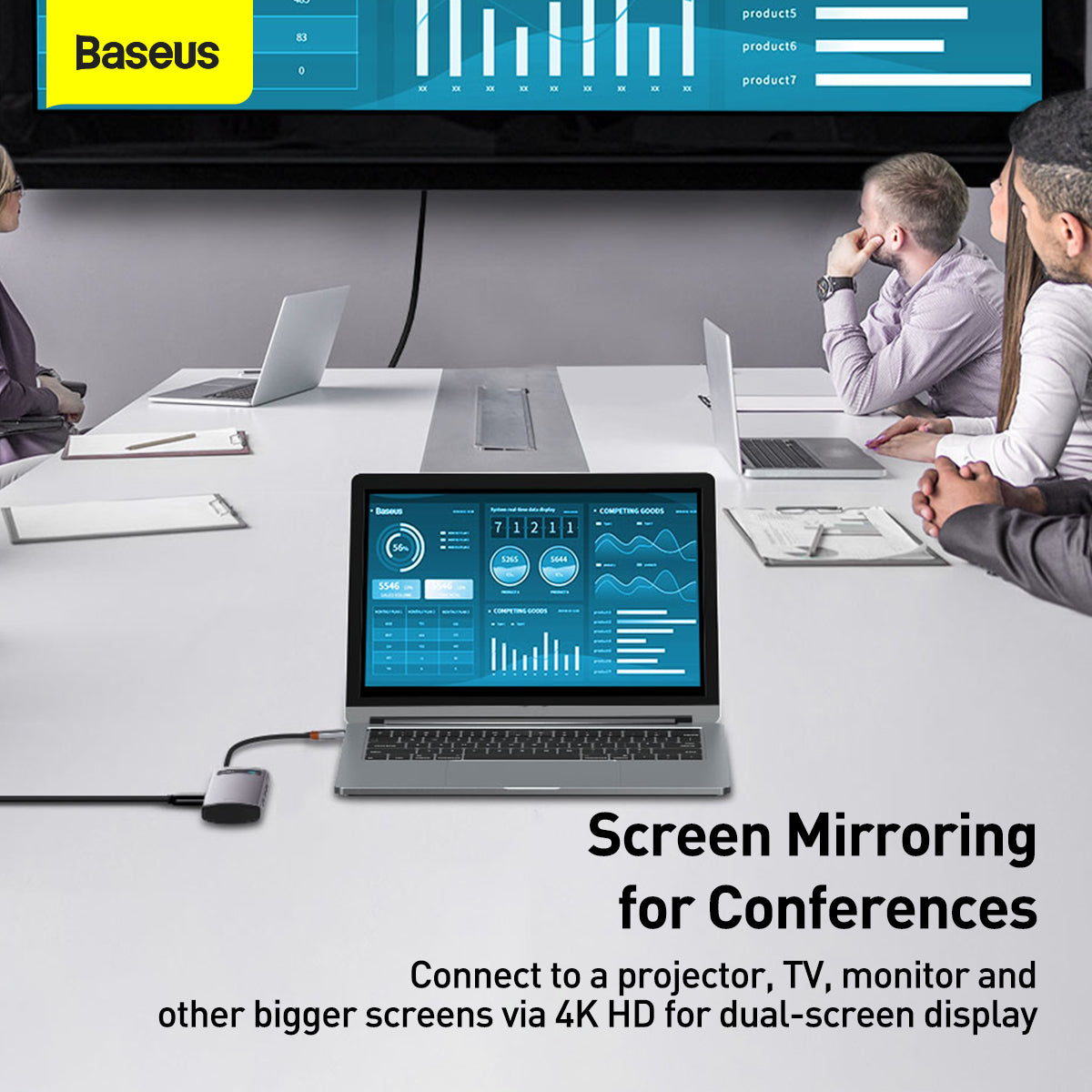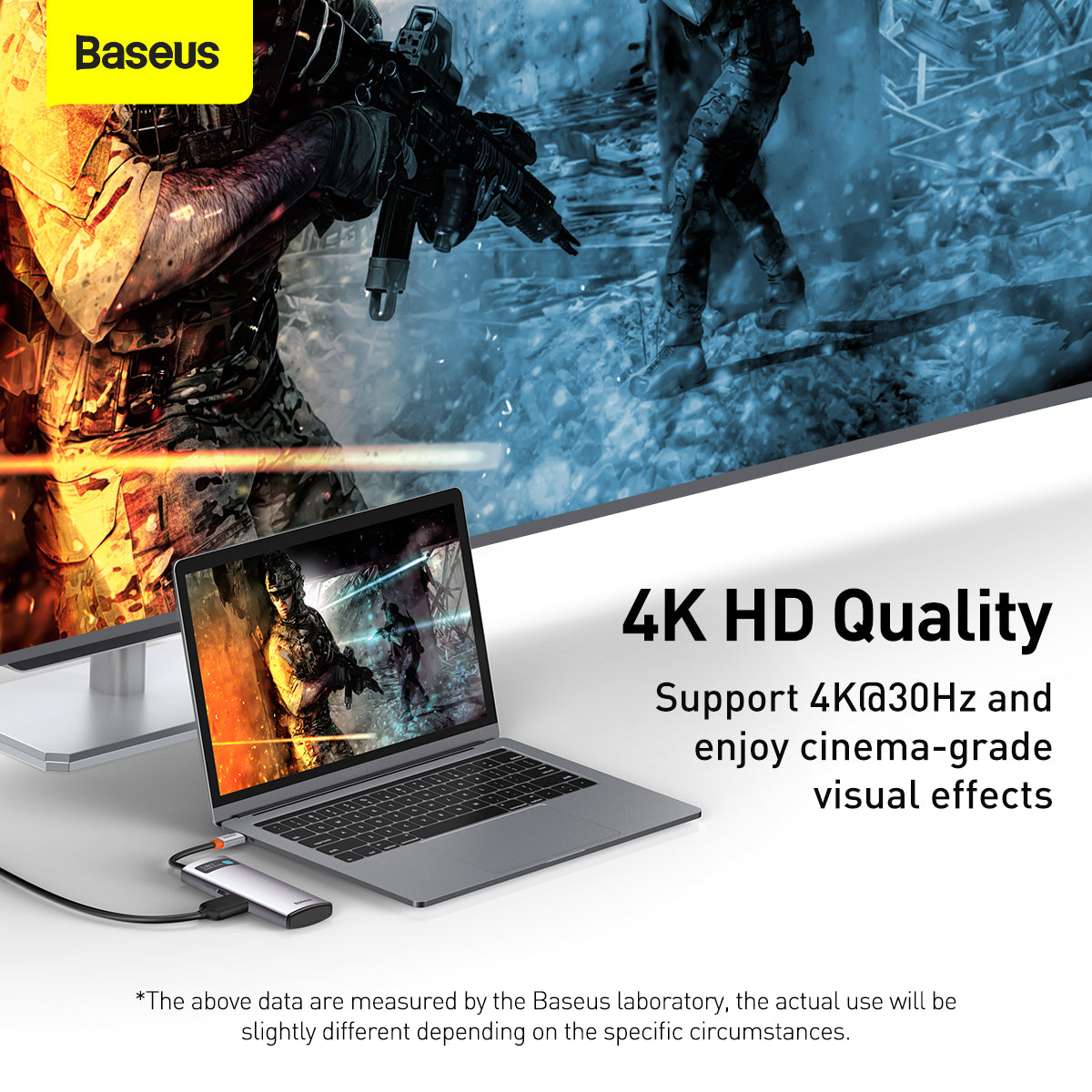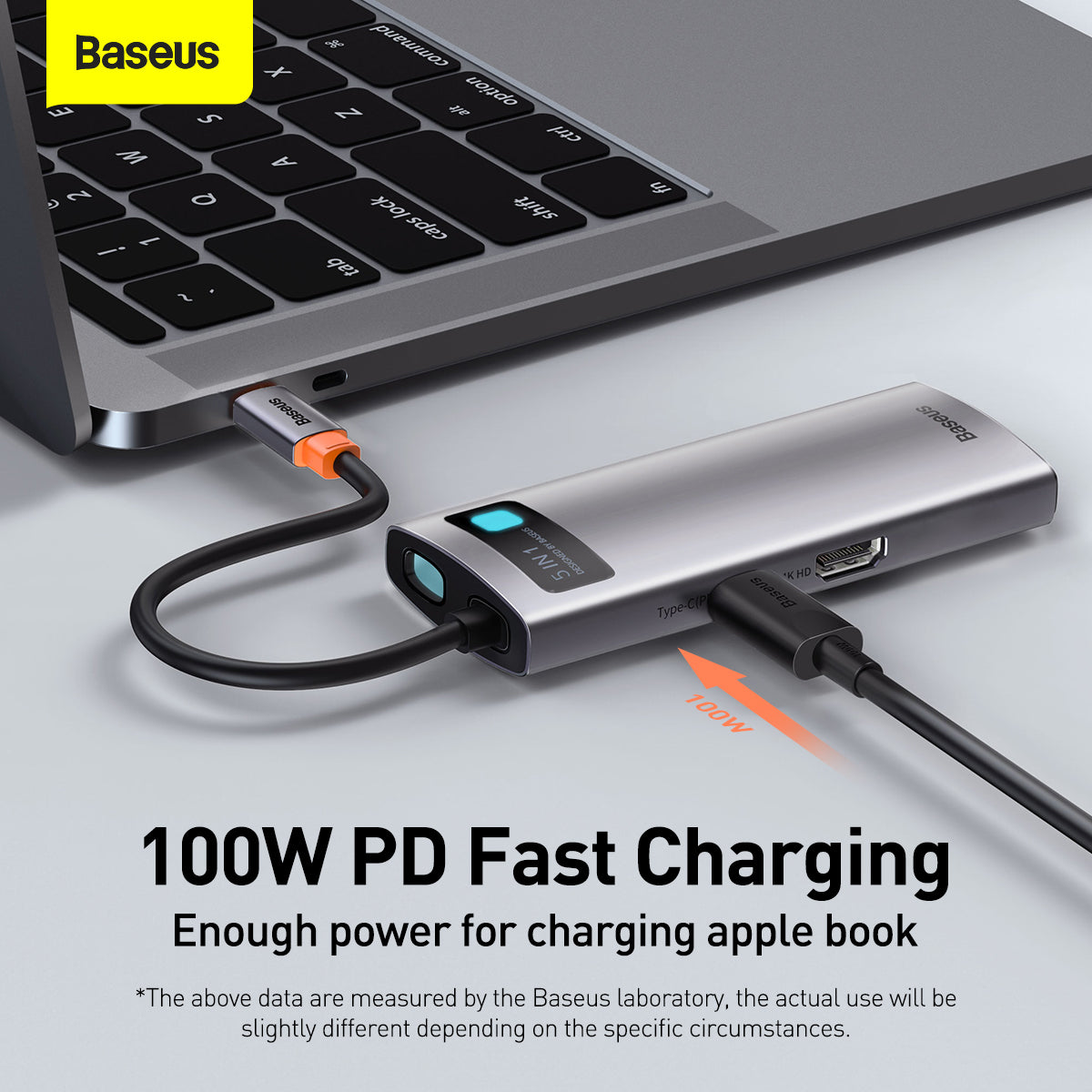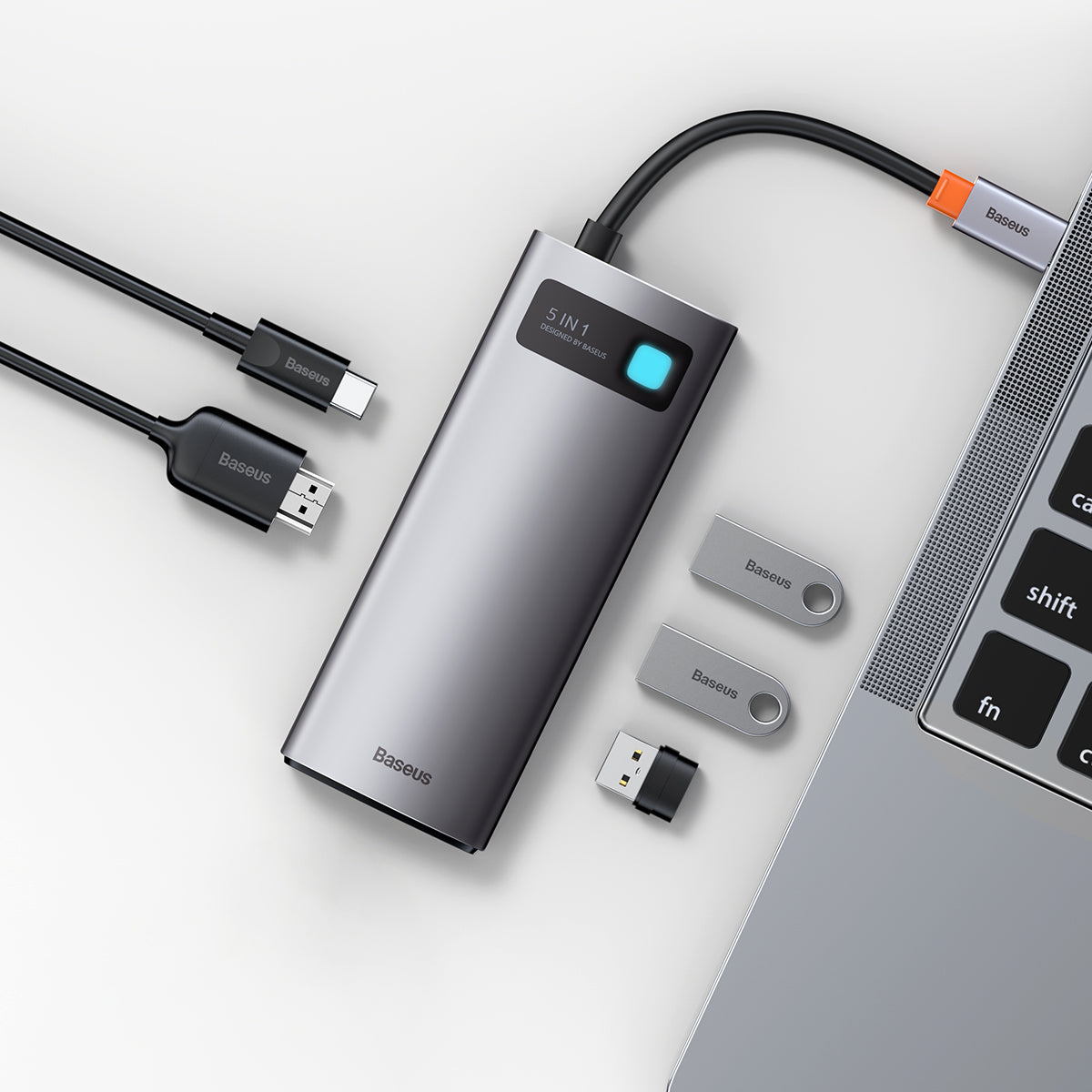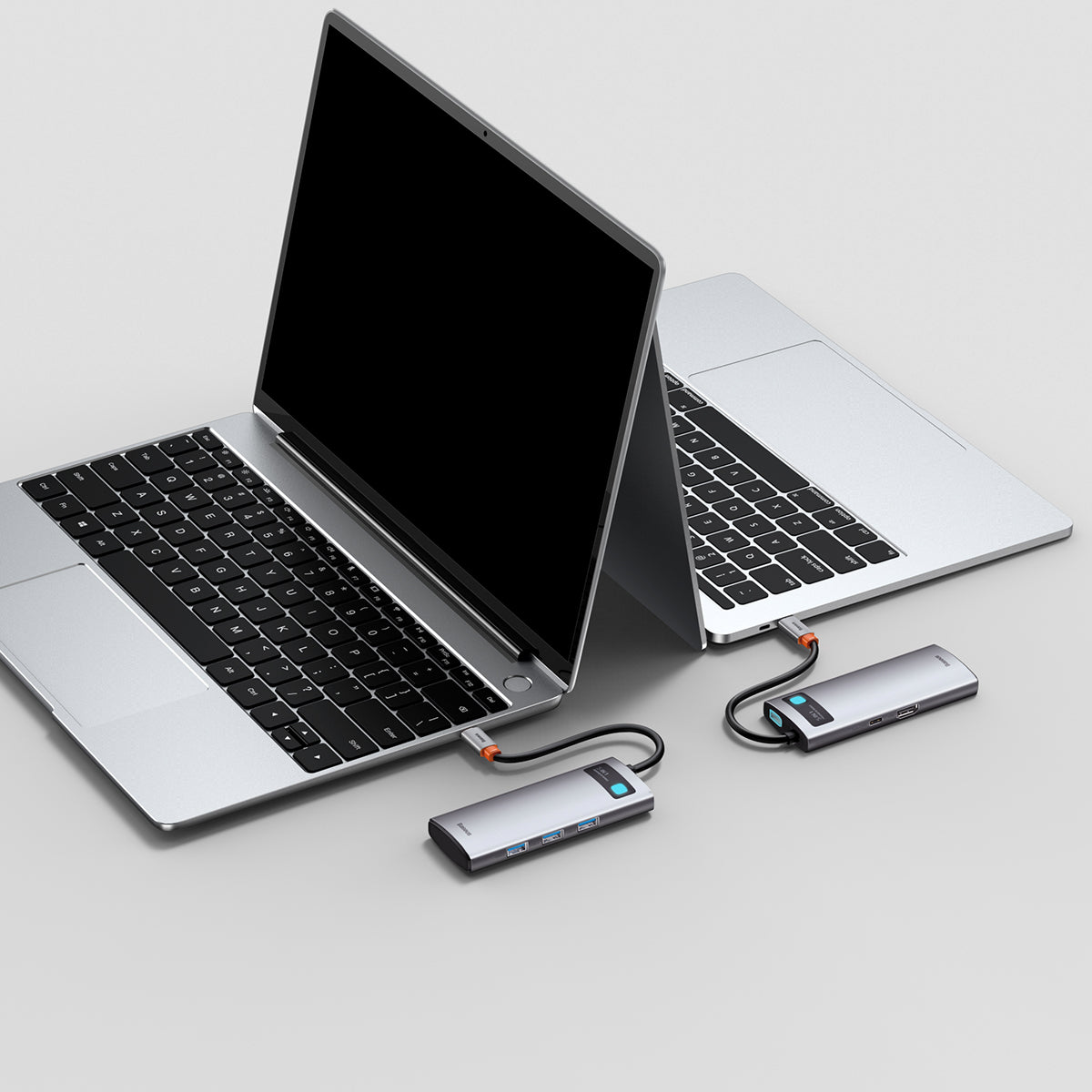 Baseus Metal Gleam Series 5-in-1 Multifunctional Type-C HUB Docking Station Silver
Baseus's Metal Gleam 5-in-1 hub allows you seamlessly plug in multiple devices, as well as a HDMI into either your MacBook/laptop. The button located on this hub provides the user the ability to toggle the HDMI port on the hub off/on. The transfer rate of power supported is 100W via PD (Power Delivery) charging, thus making this compatible and perfect for many devices. The HDMI port supports 4K HD resolution for clear screen mirroring. The USB ports are all USB 3.0 and are backward compatible with USB 2.0.
- Supports PD charging up to 100W. - HDMI supports 4K@60Hz HD display.
- The transfer rate goes up to 5GBPS for devices that are compliant with those speeds.
- The hub is made from a durable aluminum alloy.