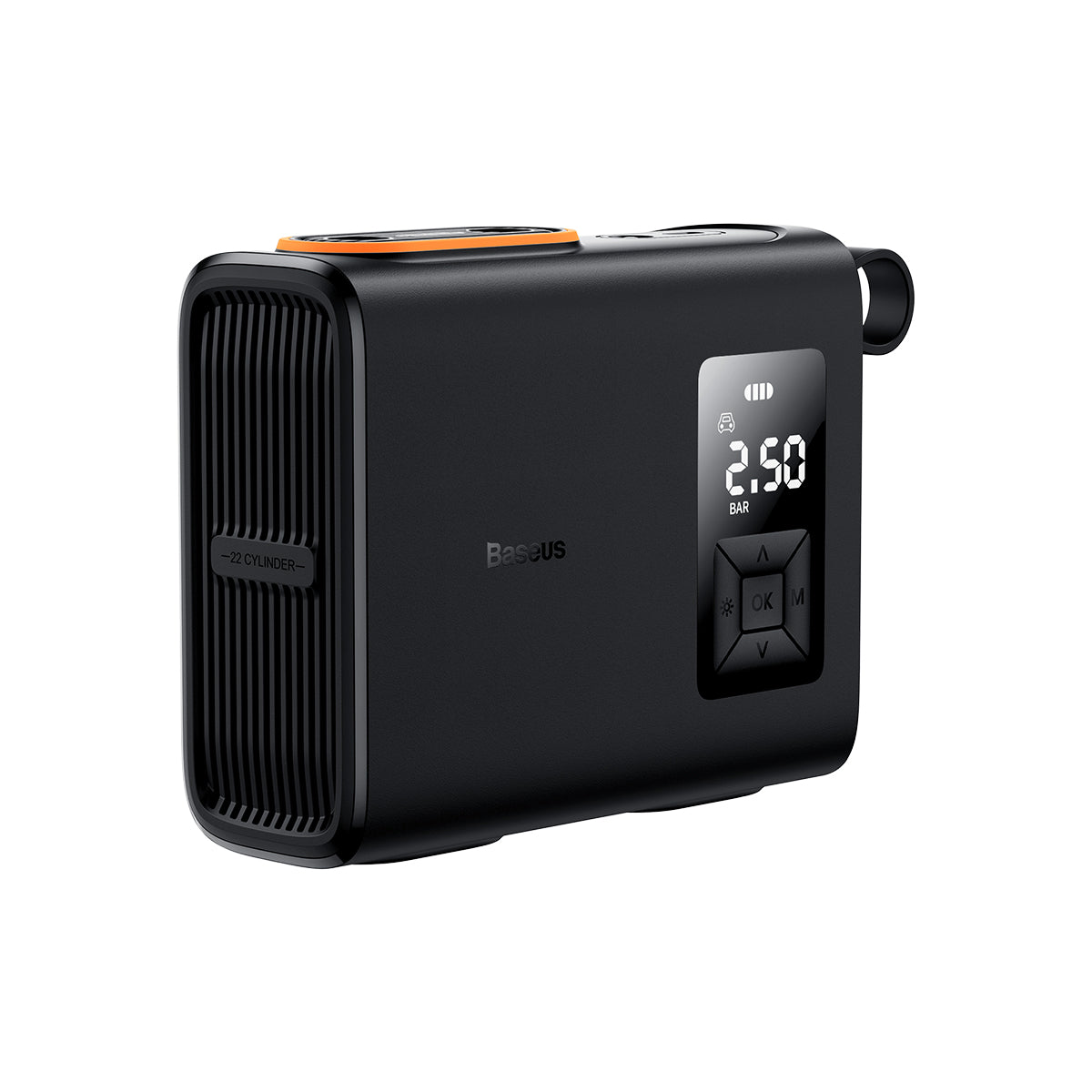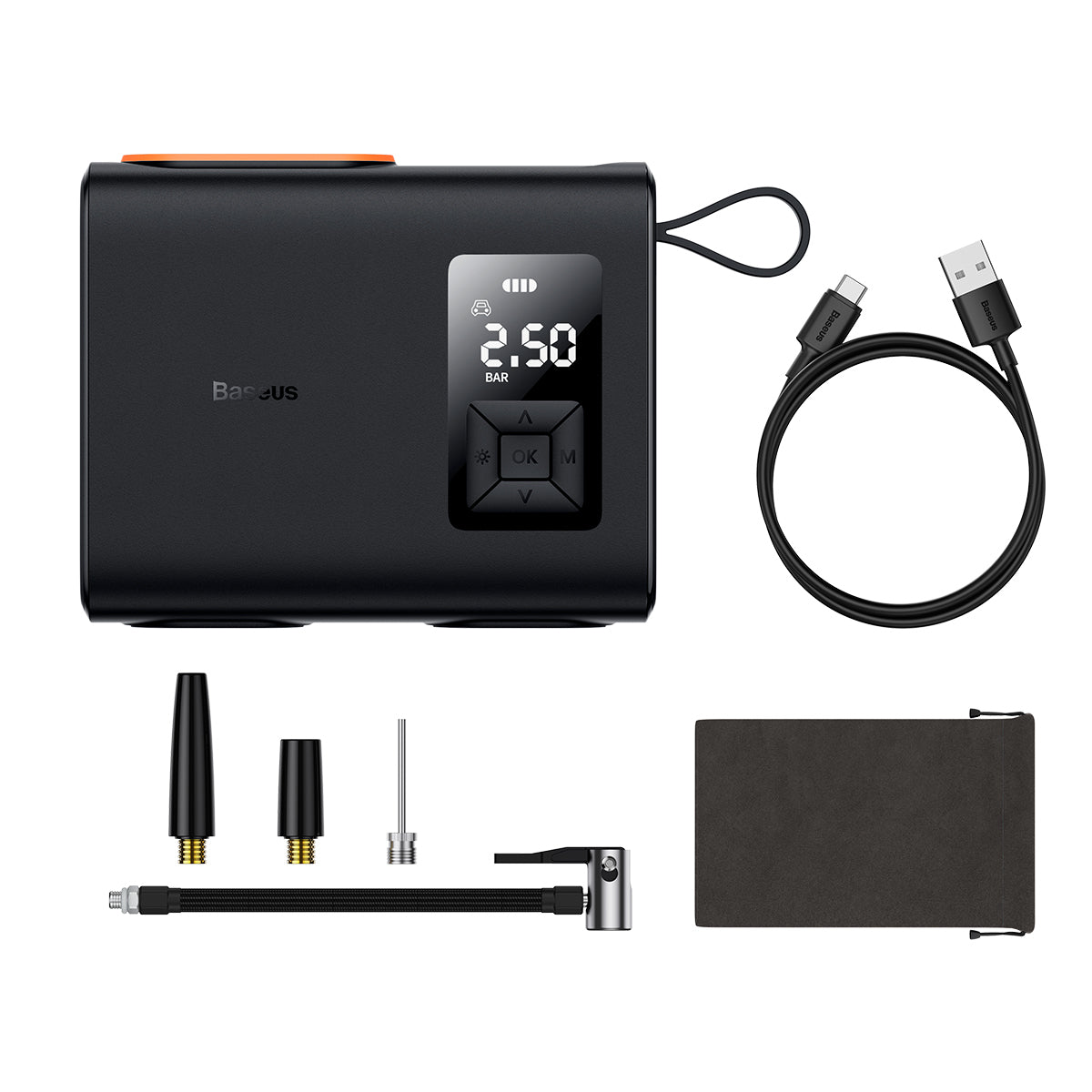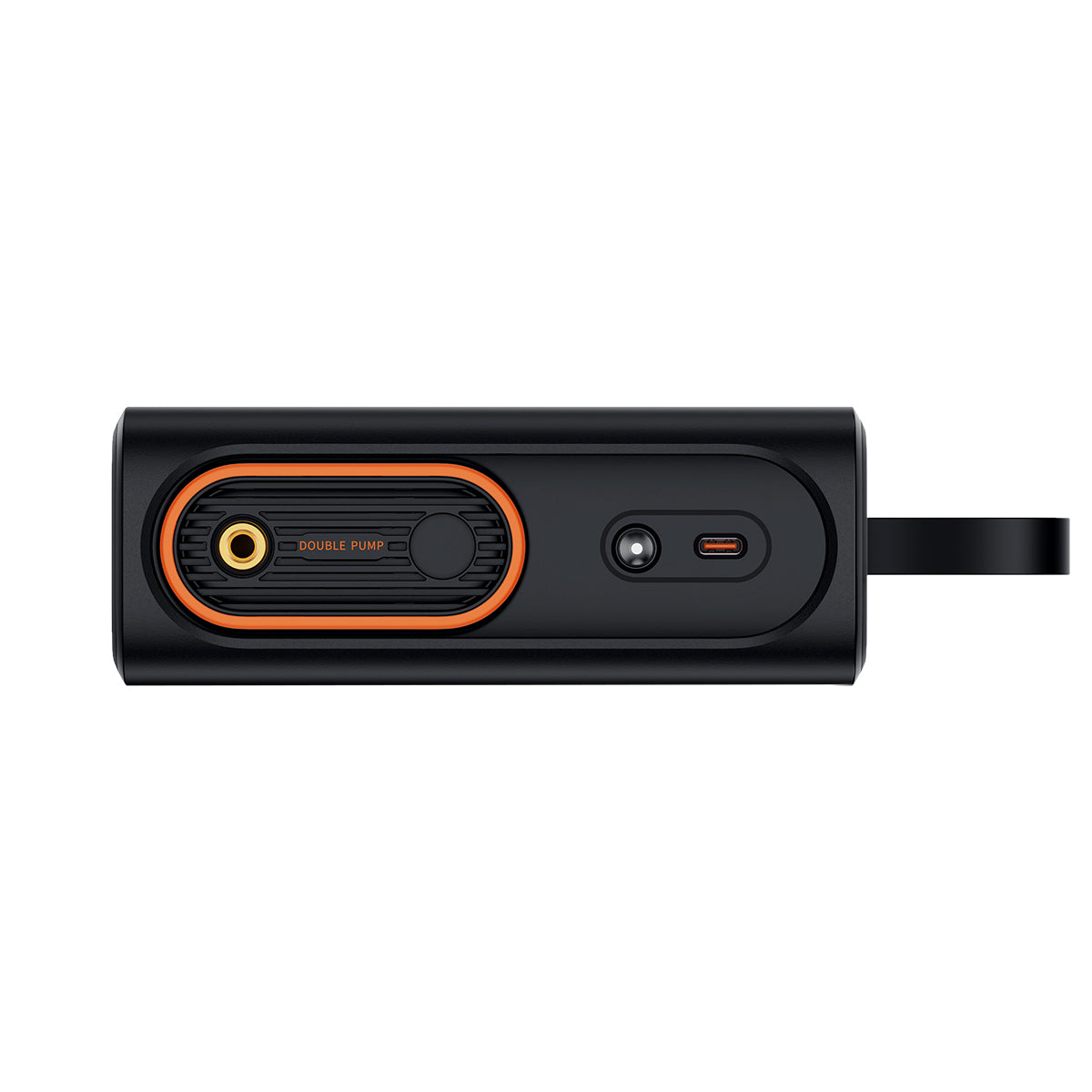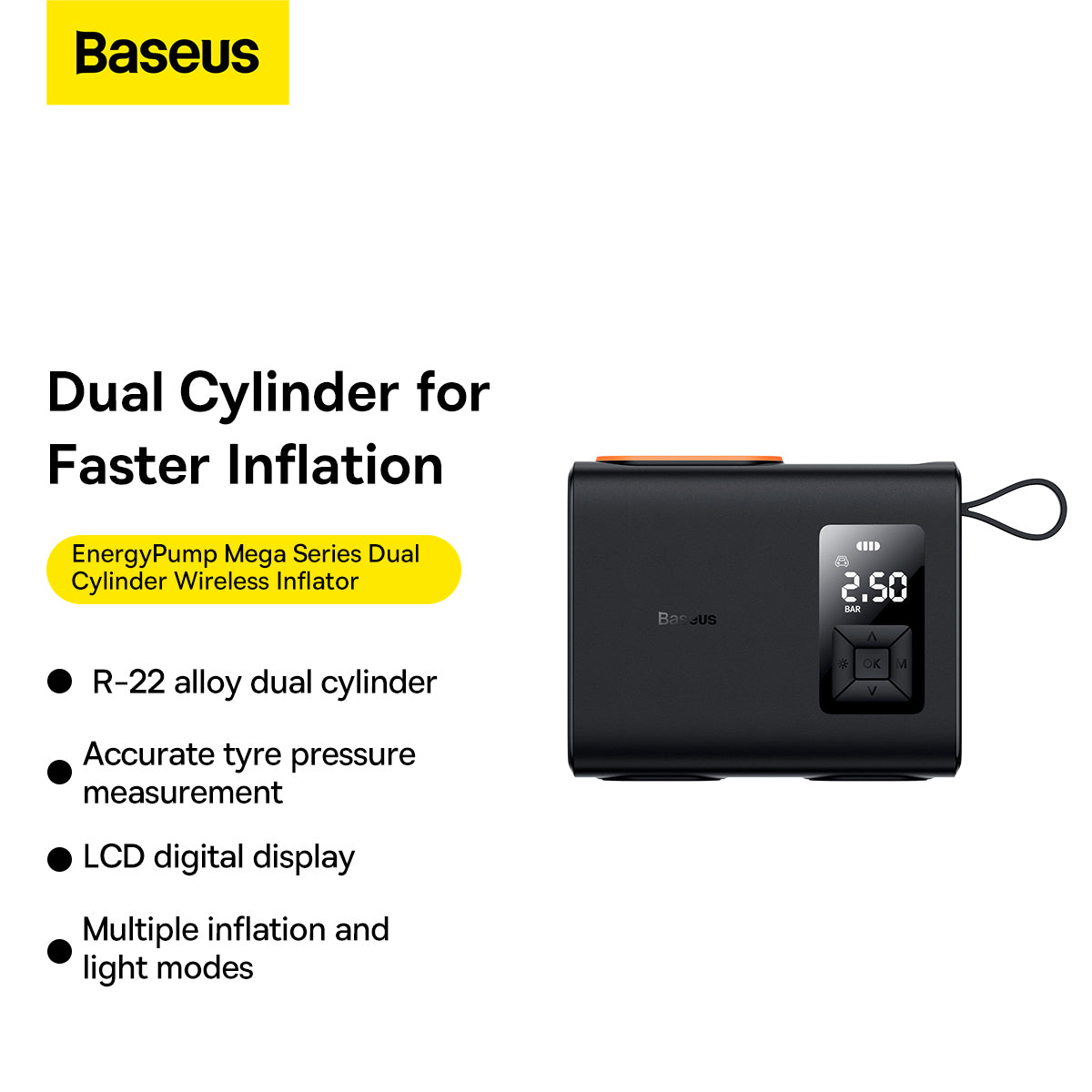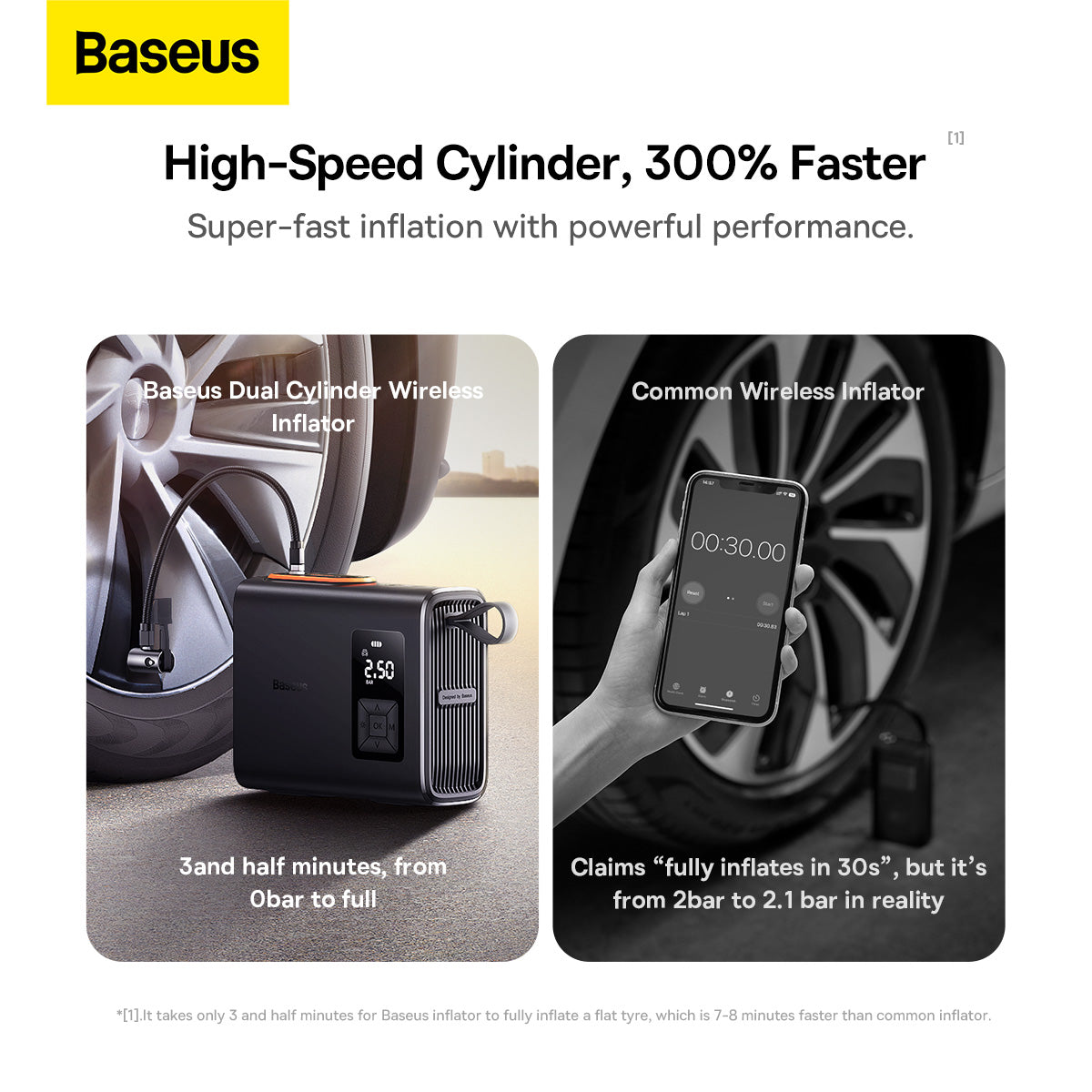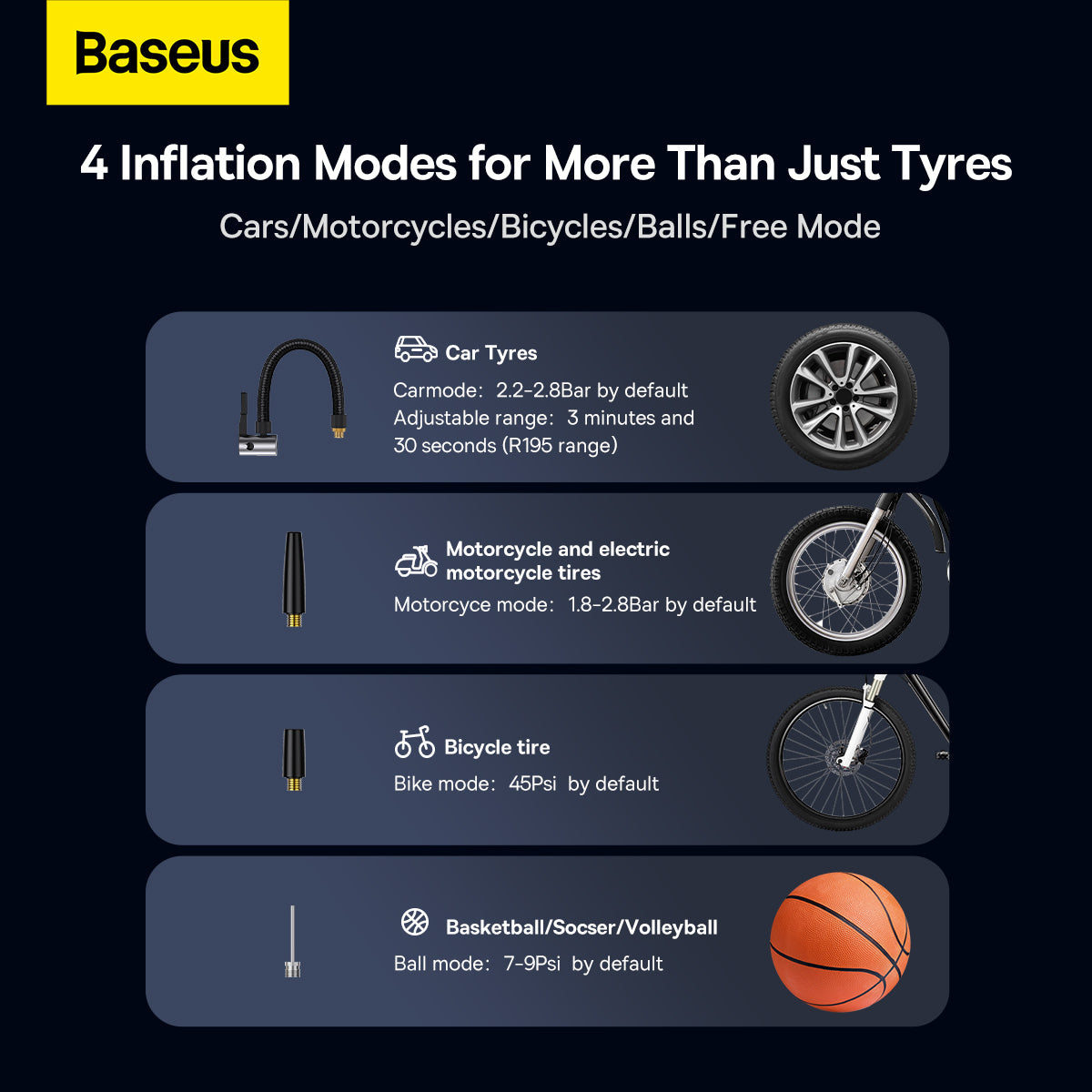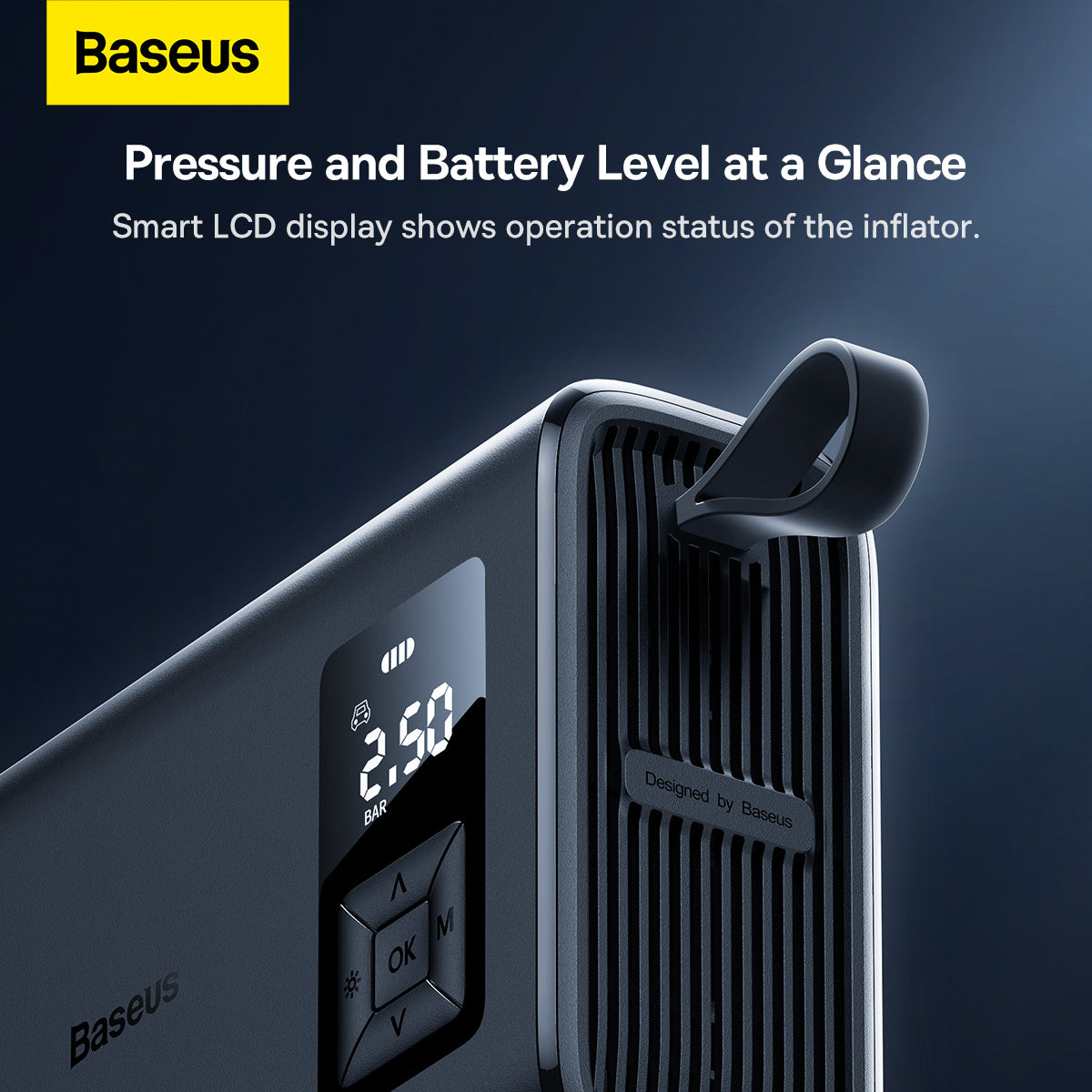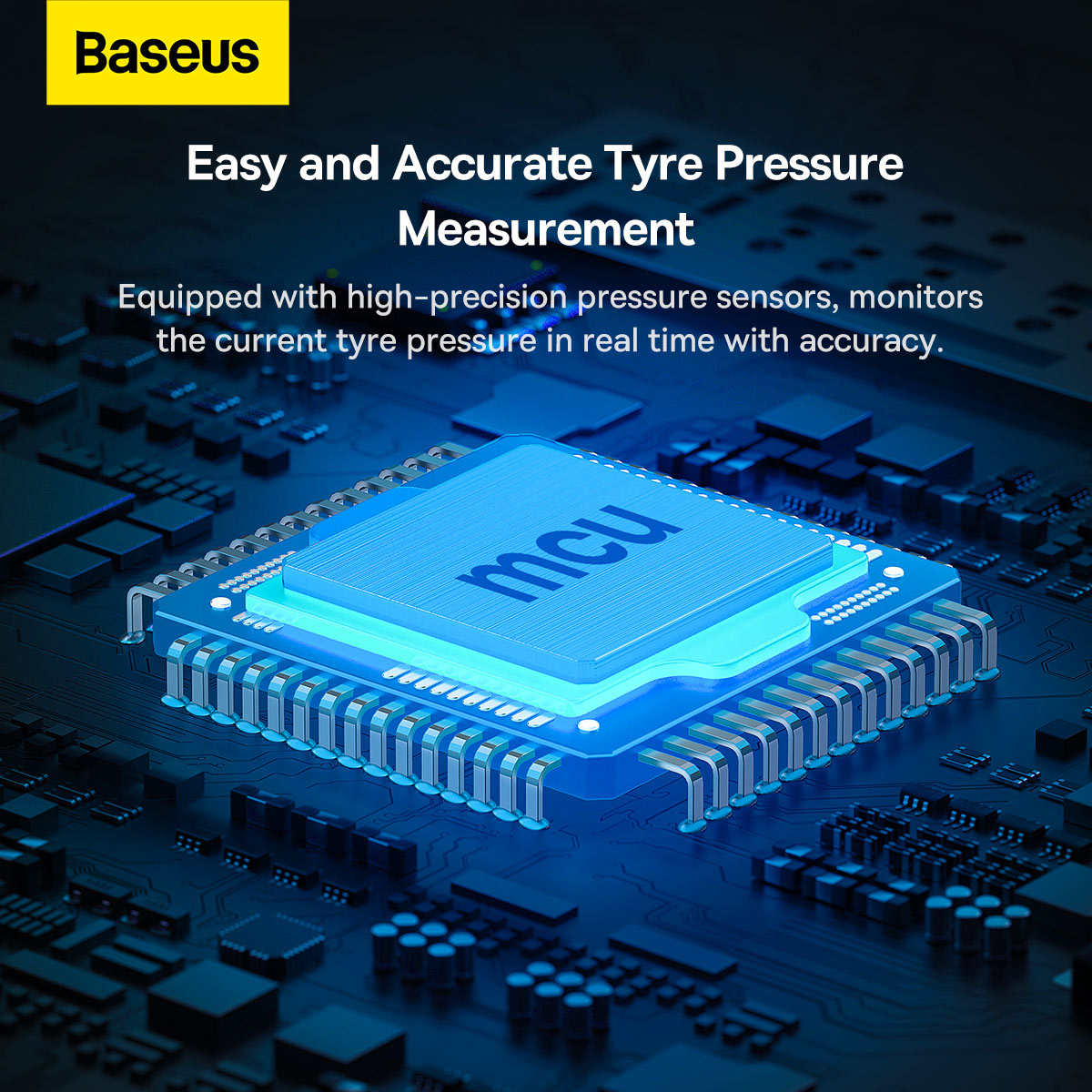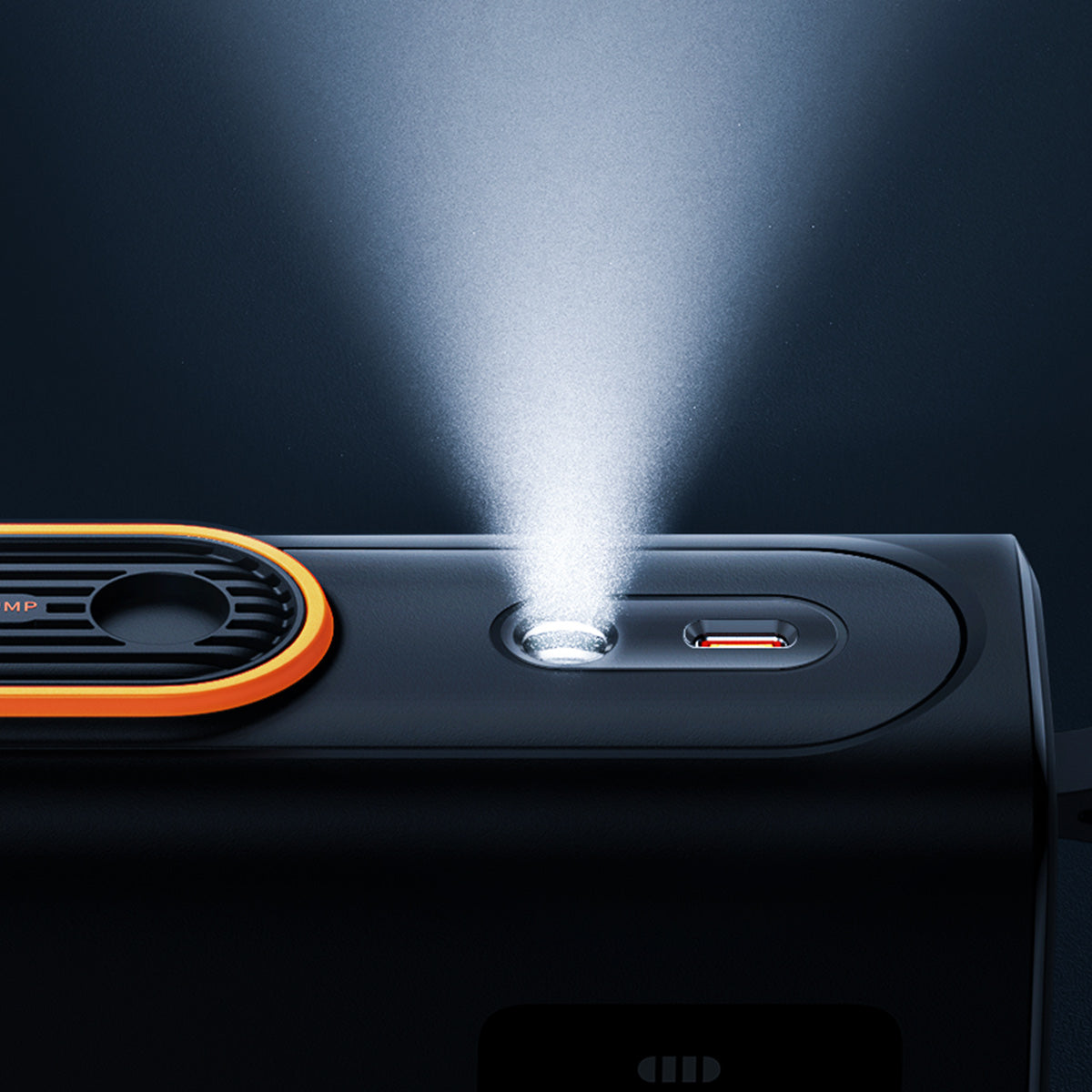 Baseus Mega Energy Pump Series Dual Cylinder Wireless Inflator Car Pump Black
Baseus's Mega Energy Pump Series provides it's users with multiple degrees of functionality. It's build is compact, portable and heavy duty, you can easily fit this into your backpack or cubbyhole/glove compartment. Not only is it an inflator pump, it also double's up as a tyre pressure gauge. The pump is completely rechargeable and carries up to 6000mAh of battery life. With that same amount of battery life you can pump up to 3x R195 tyres, each one taking about 3.5 minutes to pump up.
You are also able to set a preset to have the inflator stop its functions once the required value of inflation has been met. It has a built-in high-precision chip that measures and indicates the tyre's current pressure on the LED display. The inflator charges directly from either your cellphone AC or DC charger via Type C.
- This pump supports multiple inflation modes.
- Can also be preset to shut off once it has completed its function.
- The LCD display is clear and provides users with a simple display.
- Supports real-time detection for the pressure gauge.