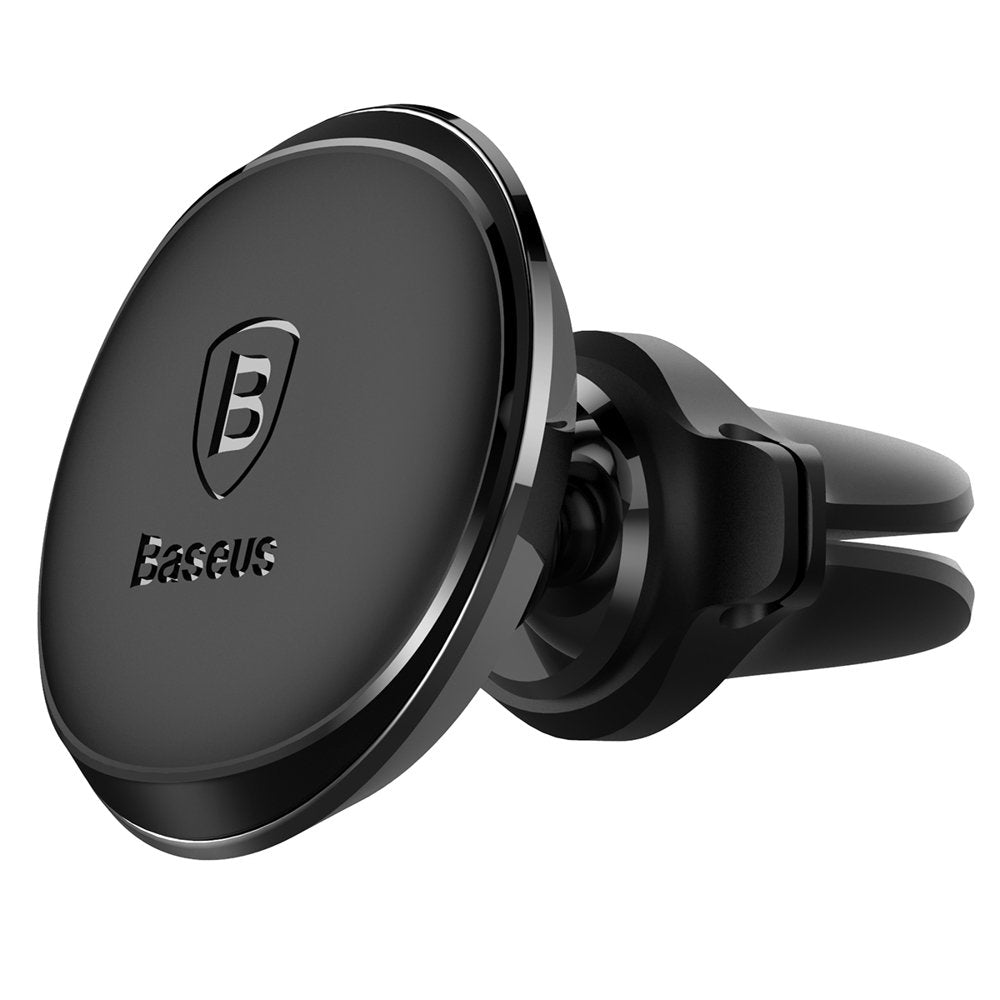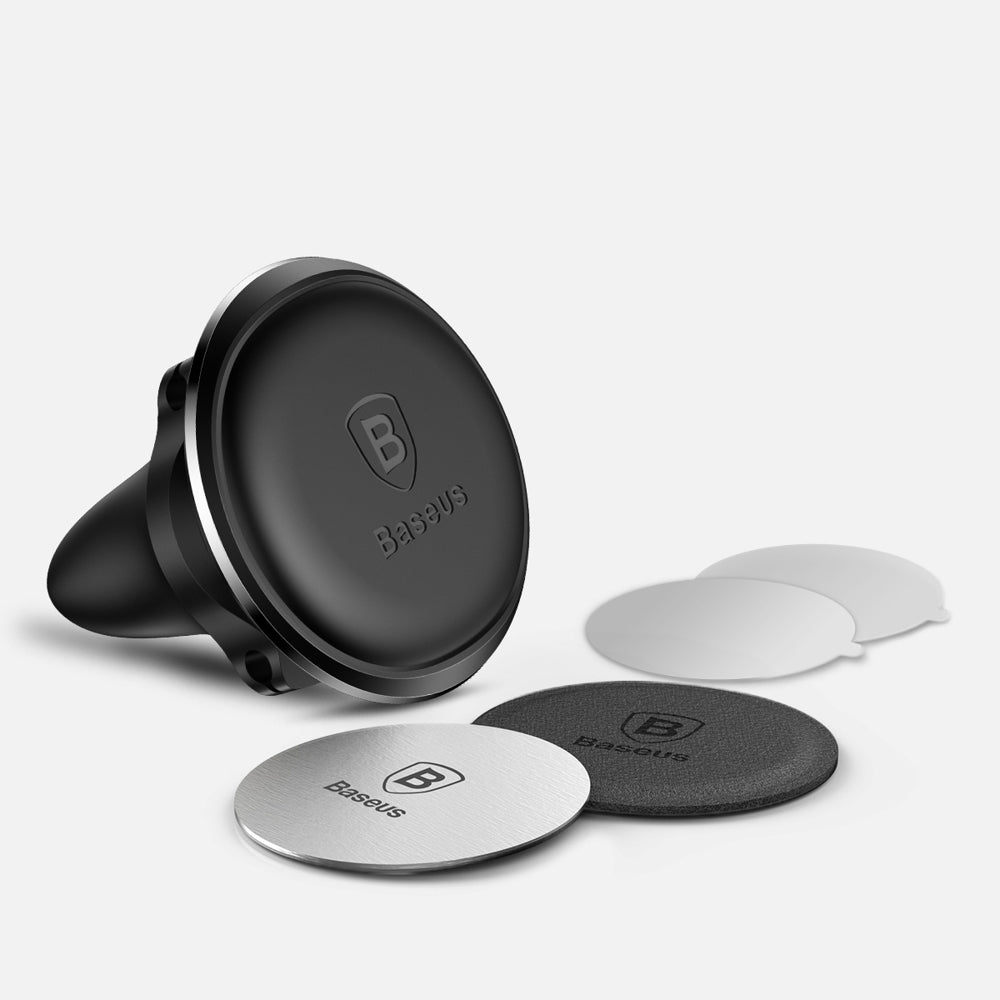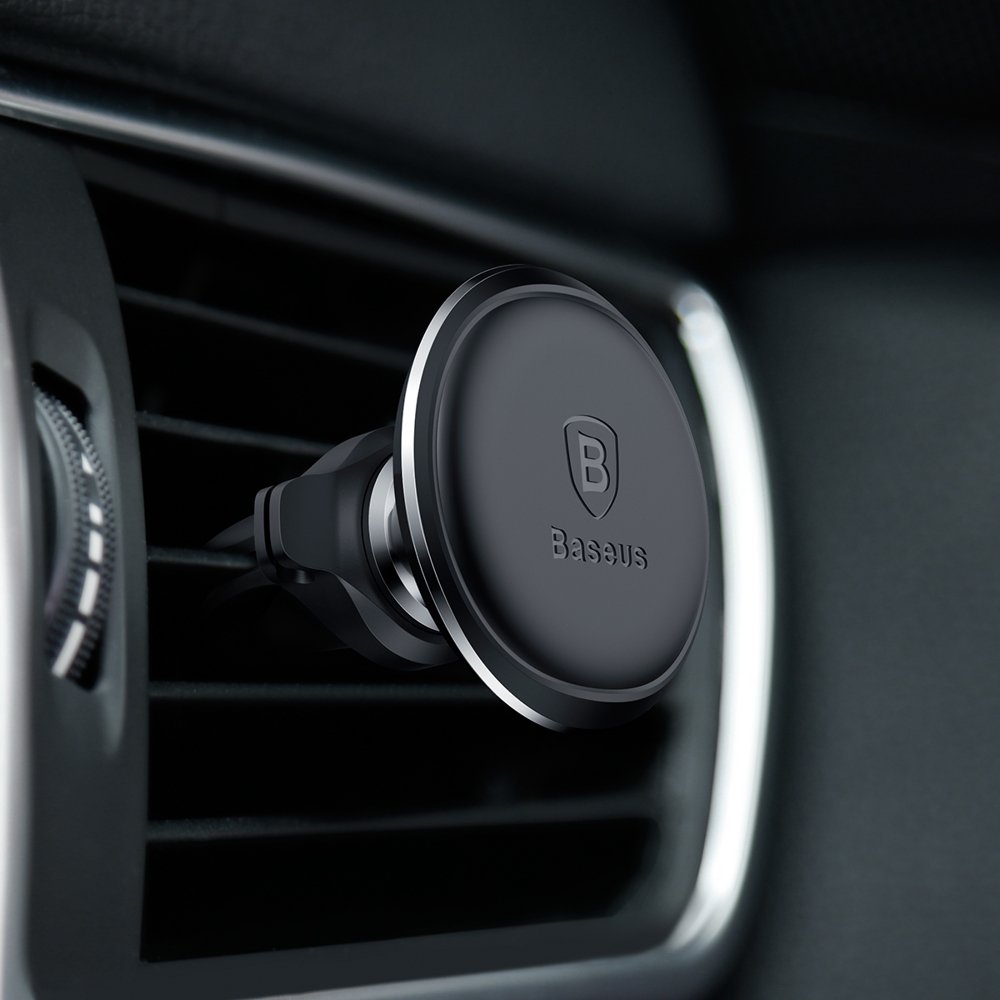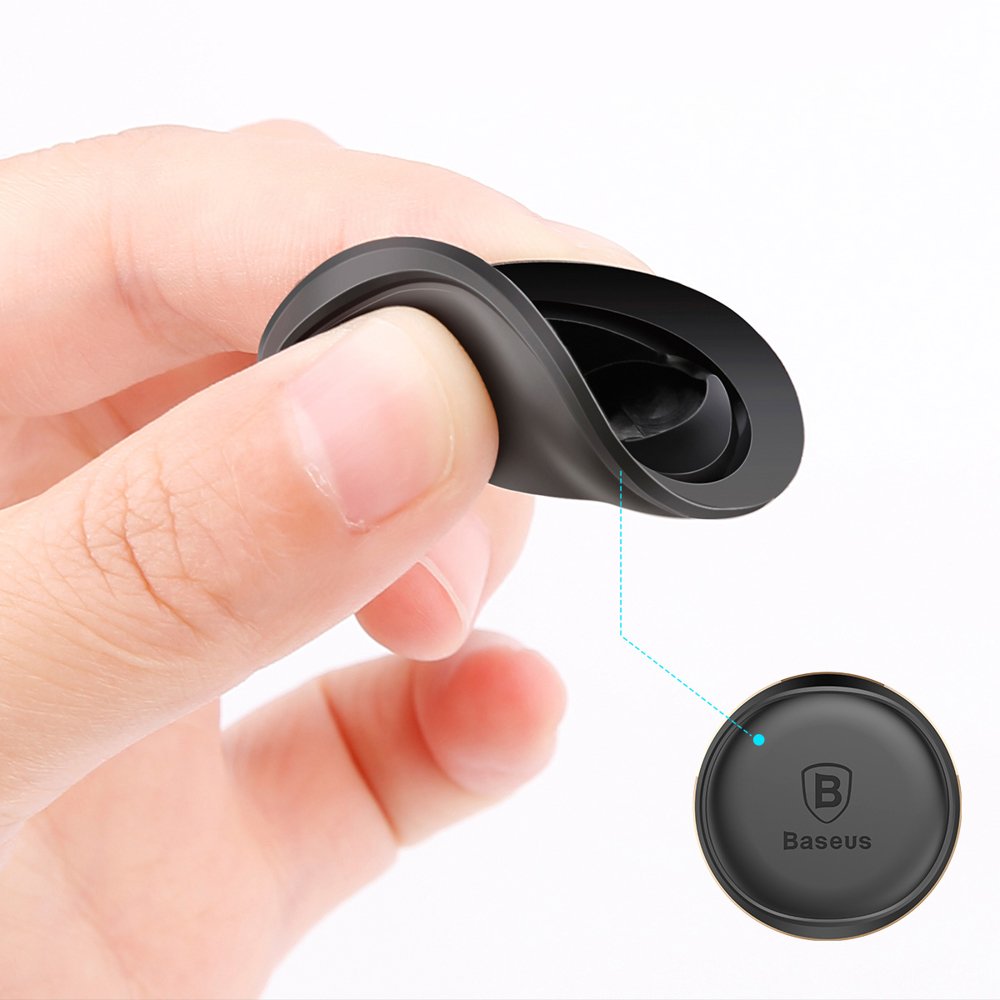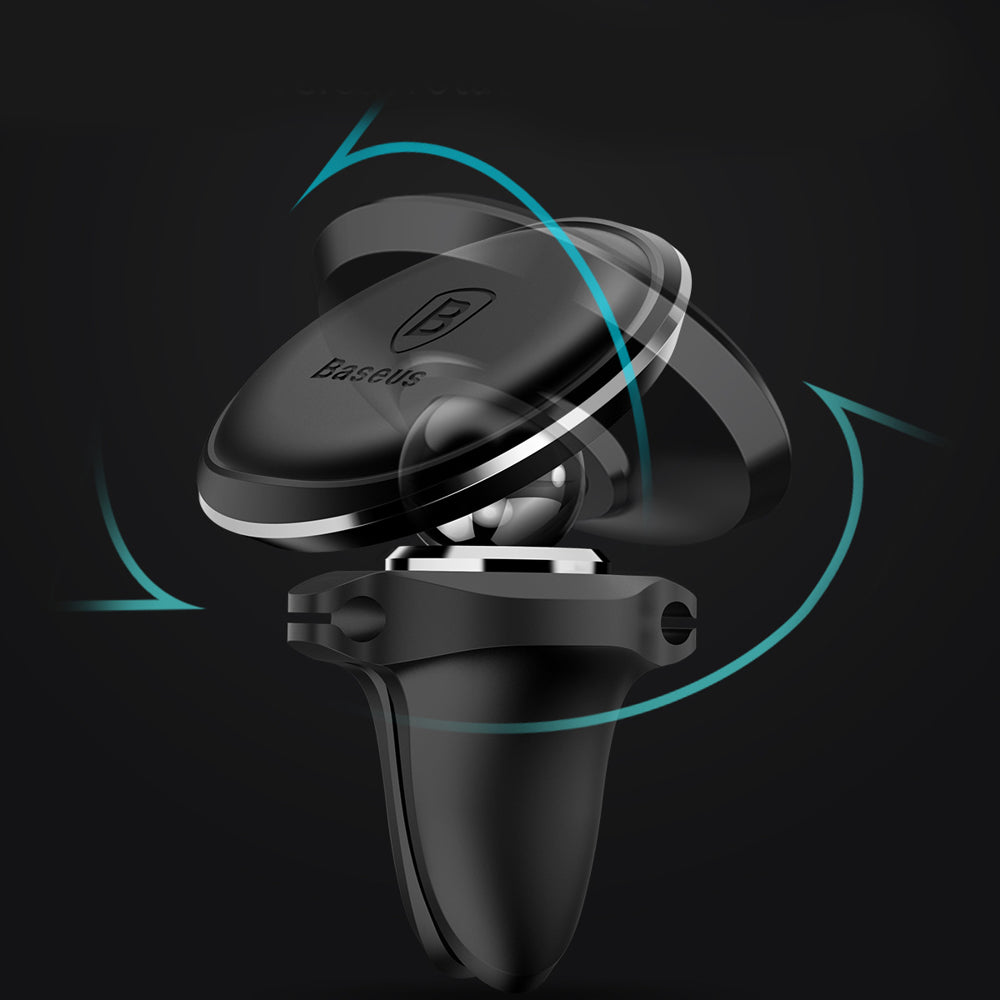 Baseus Magnetic Air Vent Car Mount Holder with Cable Clip Black
Four robust built-in magnets ensure a secure and stable attachment. Benefitting from a 360-degree rotation, users can effortlessly adjust the mount to achieve the optimal angle. It is compatible with devices ranging from 11 cm to 16 cm. The compact size enables effortless one-handed operation. The magnetic car holder is specifically designed for mounting on the ventilation grille, and it necessitates no intricate installation procedures. Crafted from high-quality aluminum alloy that's resistant to oxidation and corrosion, ensuring long-lasting durability. Furthermore, it necessitates no intricate installation procedures.
The magnetic field is designed not to disrupt the phone signal and poses no harm to the smartphone's functionality. Thanks to its compact size and intelligent grips, you can easily attach it to horizontal, vertical, circular, or diagonal vents. The compact design ensures that it doesn't obstruct the user's view. The design enables users to connect charging cables to mobile devices without any hindrances. A compact design structure enhances convenience for storage and portability.
- It features four exceptionally strong magnets.
- Users can enjoy a full 360-degree rotation.
- Mounted onto the ventilation system.
- Leaves no damage or residue on vents.
- Crafted from premium aluminum alloy.
- Does not impede the user's view.