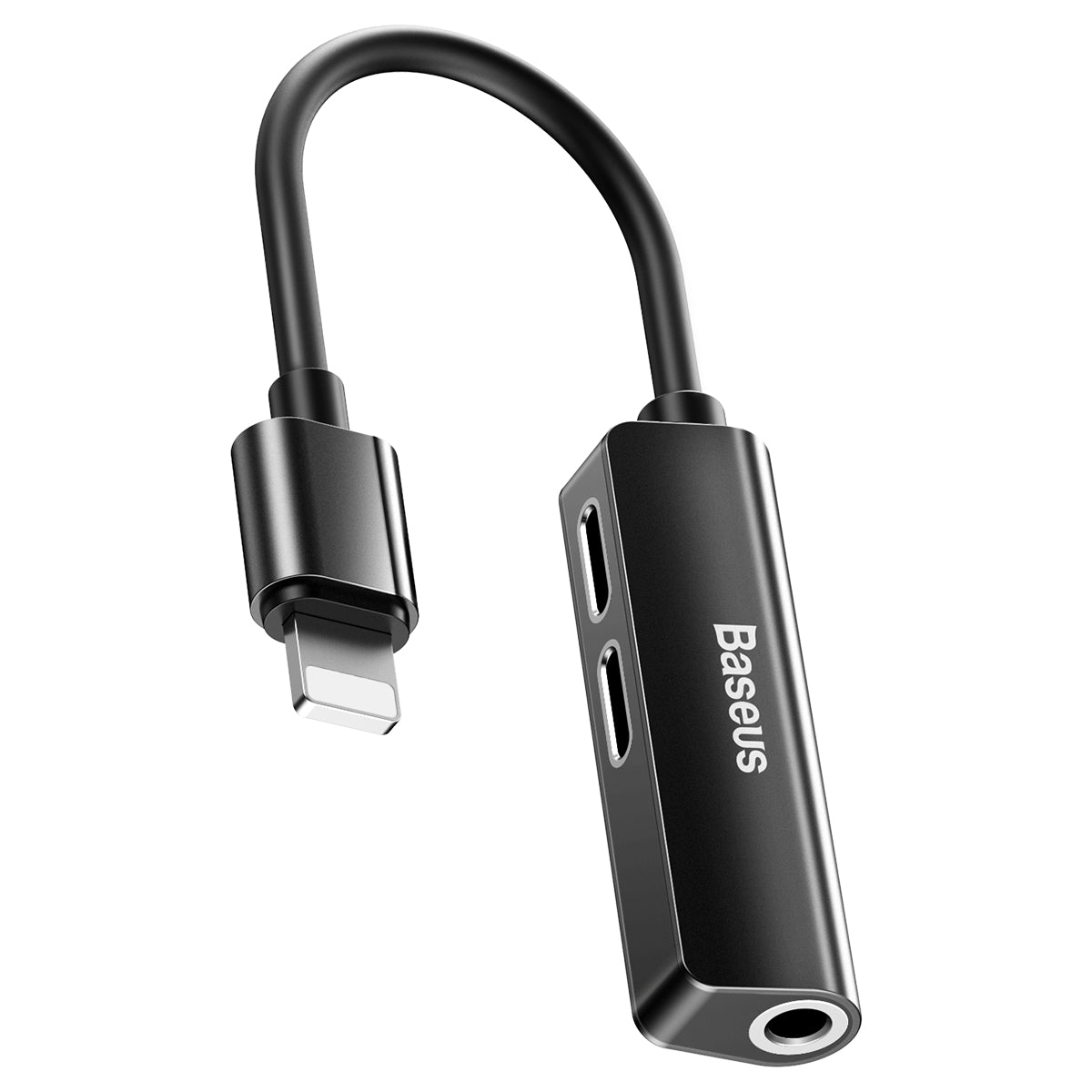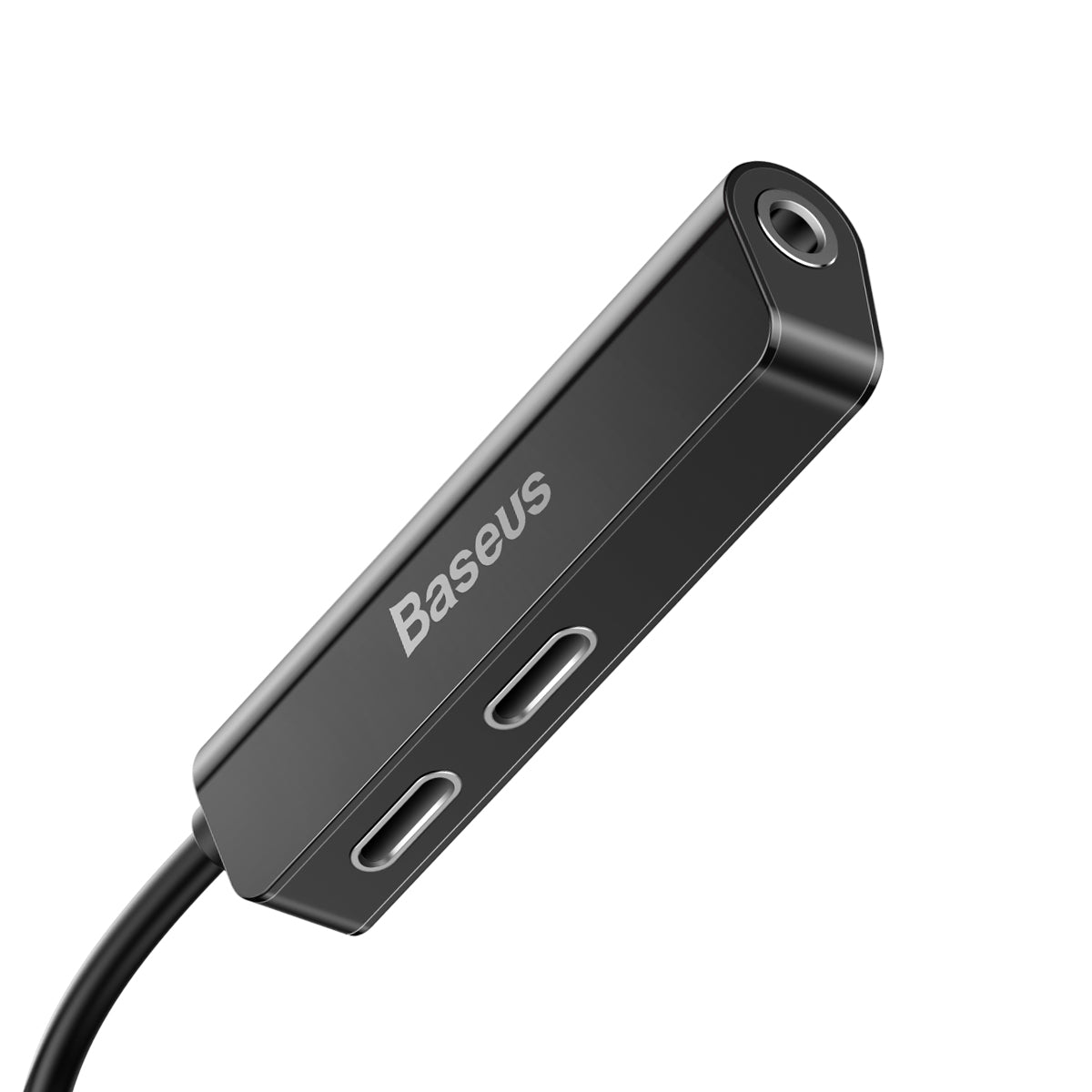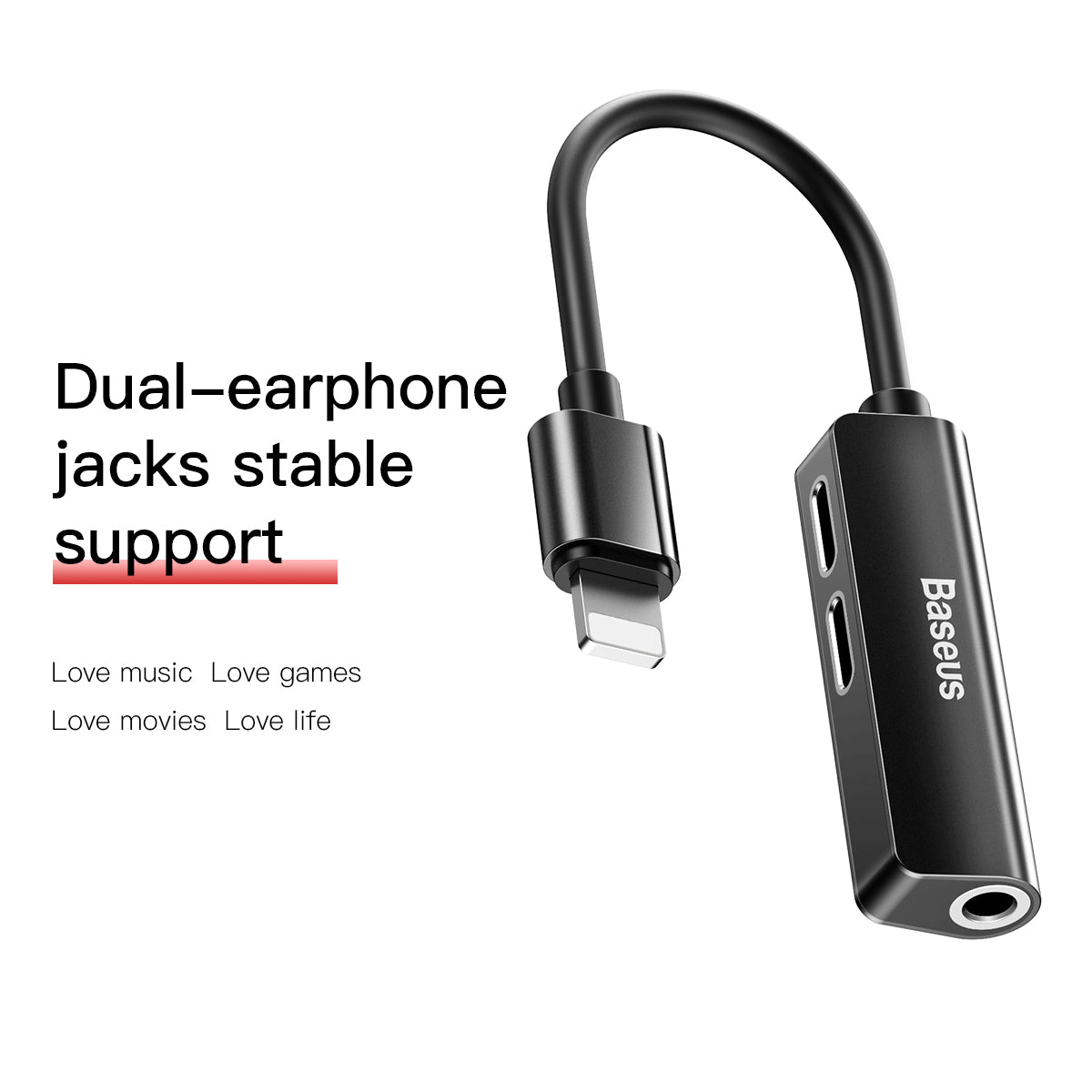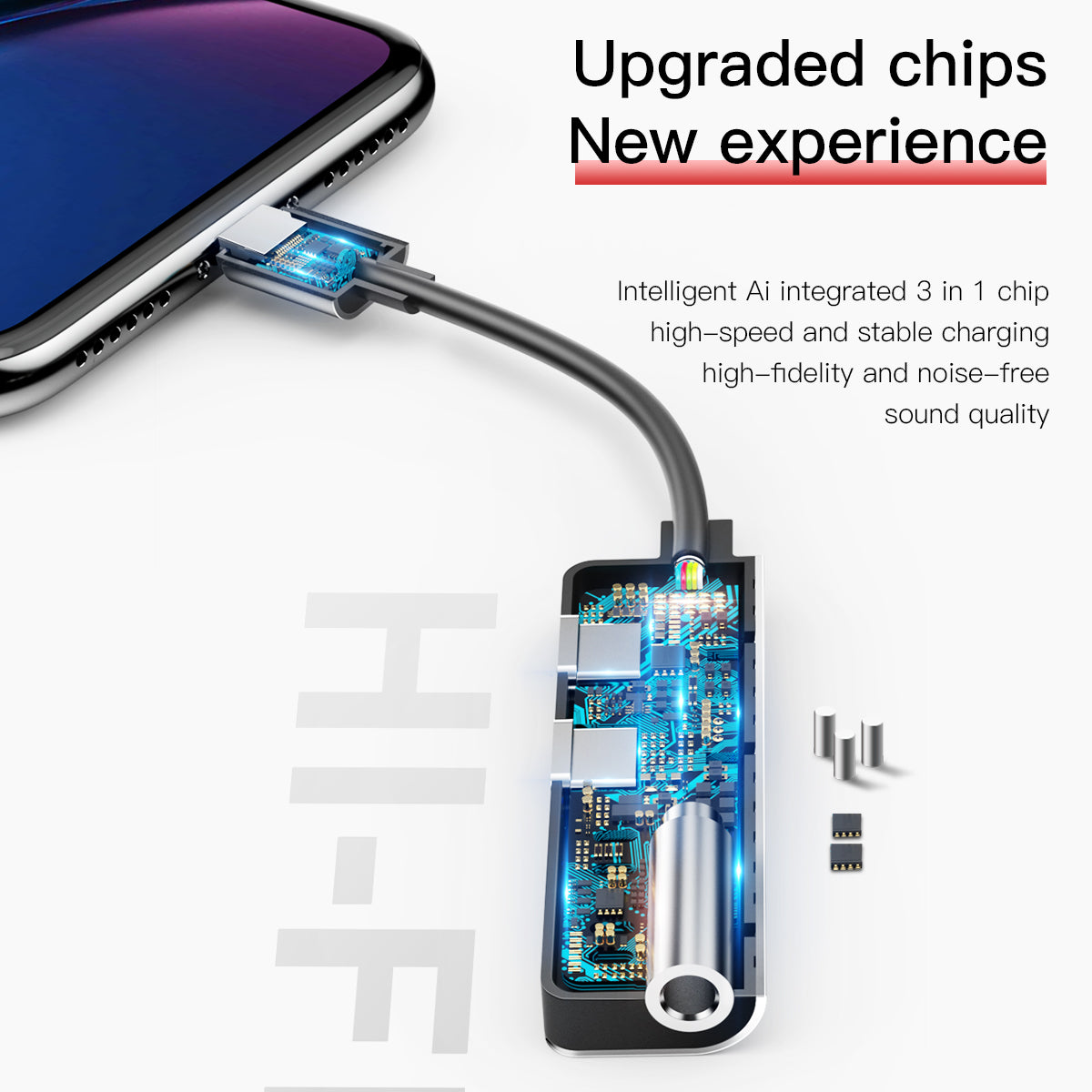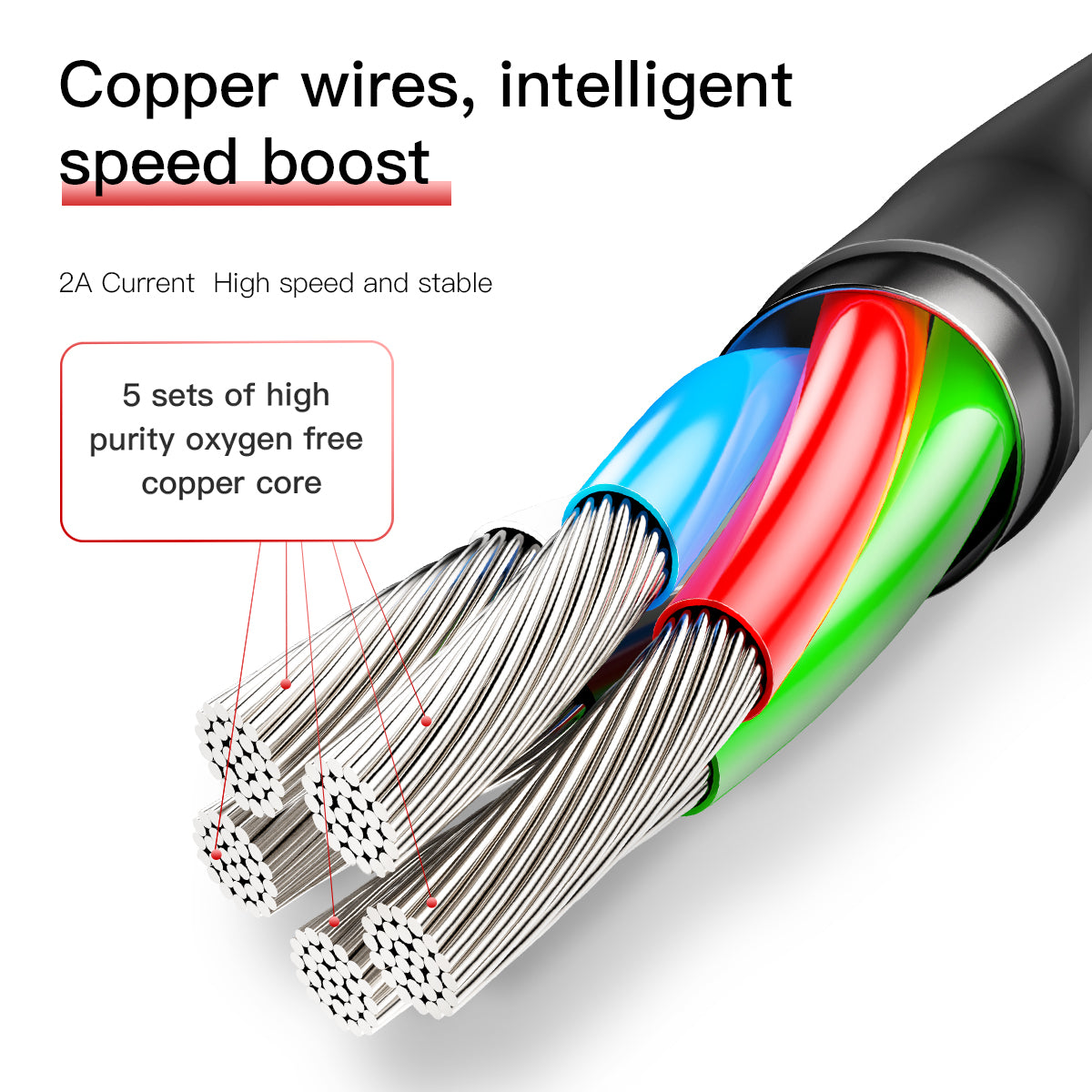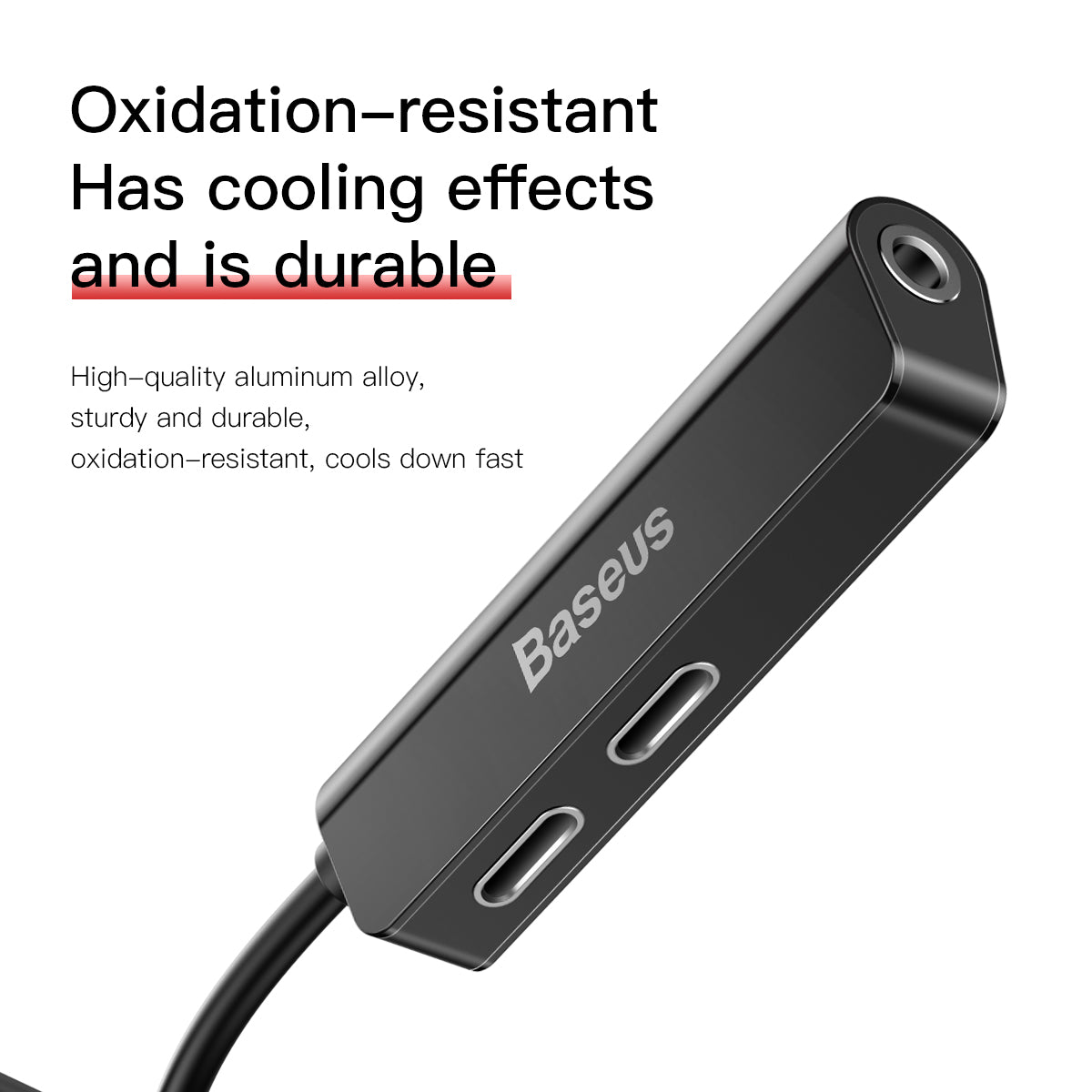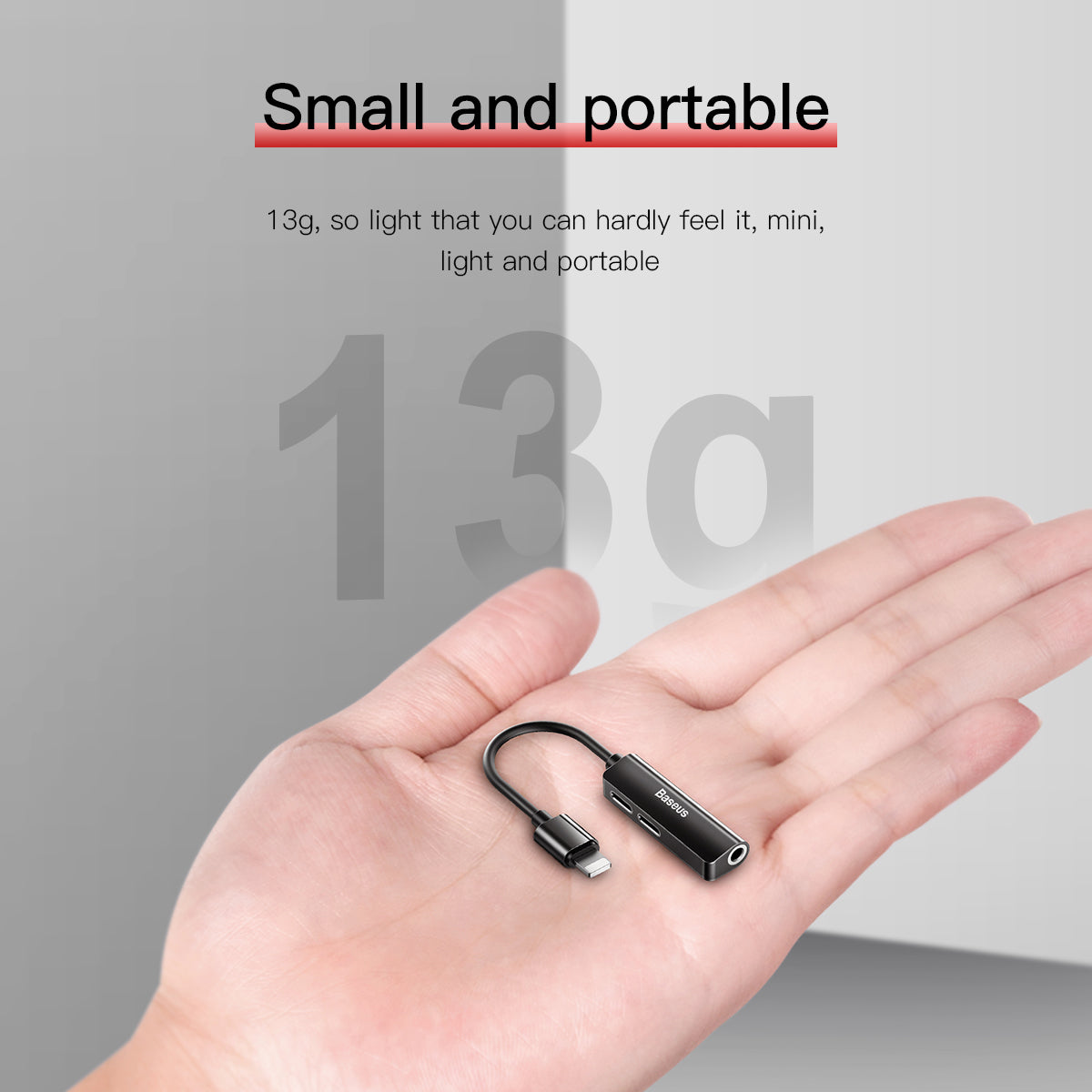 Baseus L52 3 in 1 Male iOS to Dual iOS and 3.5mm Female Audio Adapter Black
This audio adapter from Baseus has 3 separate ports built onto it, there are two iOS and one 3.5mm aux port. You can charge your phone via one lightning port built into the unit. You are then able to choose whether you want to use the free lightning port or the 3.5mm aux port to listen to music while your phone charges. Should both the free lightning port (the audio, not the charging port) and the 3.5mm aux port be open, the lightning port takes priority. Please note that the 3.5mm aux port is a stereo dual band port and does not support microphone functionality, stereo audio only.
- The product is made from aluminum alloy, which adds to the durability of the device.
- Provides you with multiple options for either audio functions and it can charge.
- Is compact in size and quite portable.
- Has a smart chip built into it, which allows it to switch between priority and audio functions.