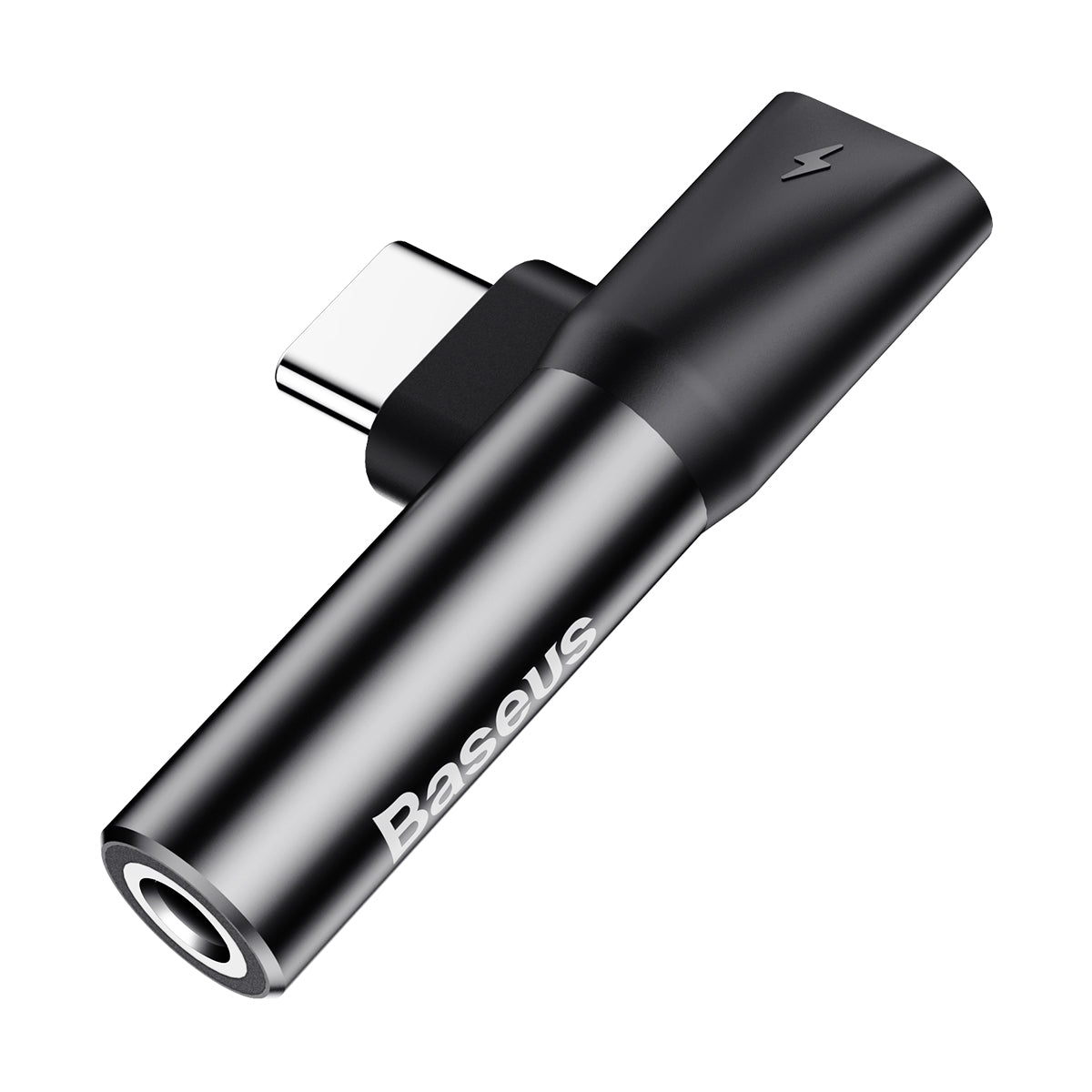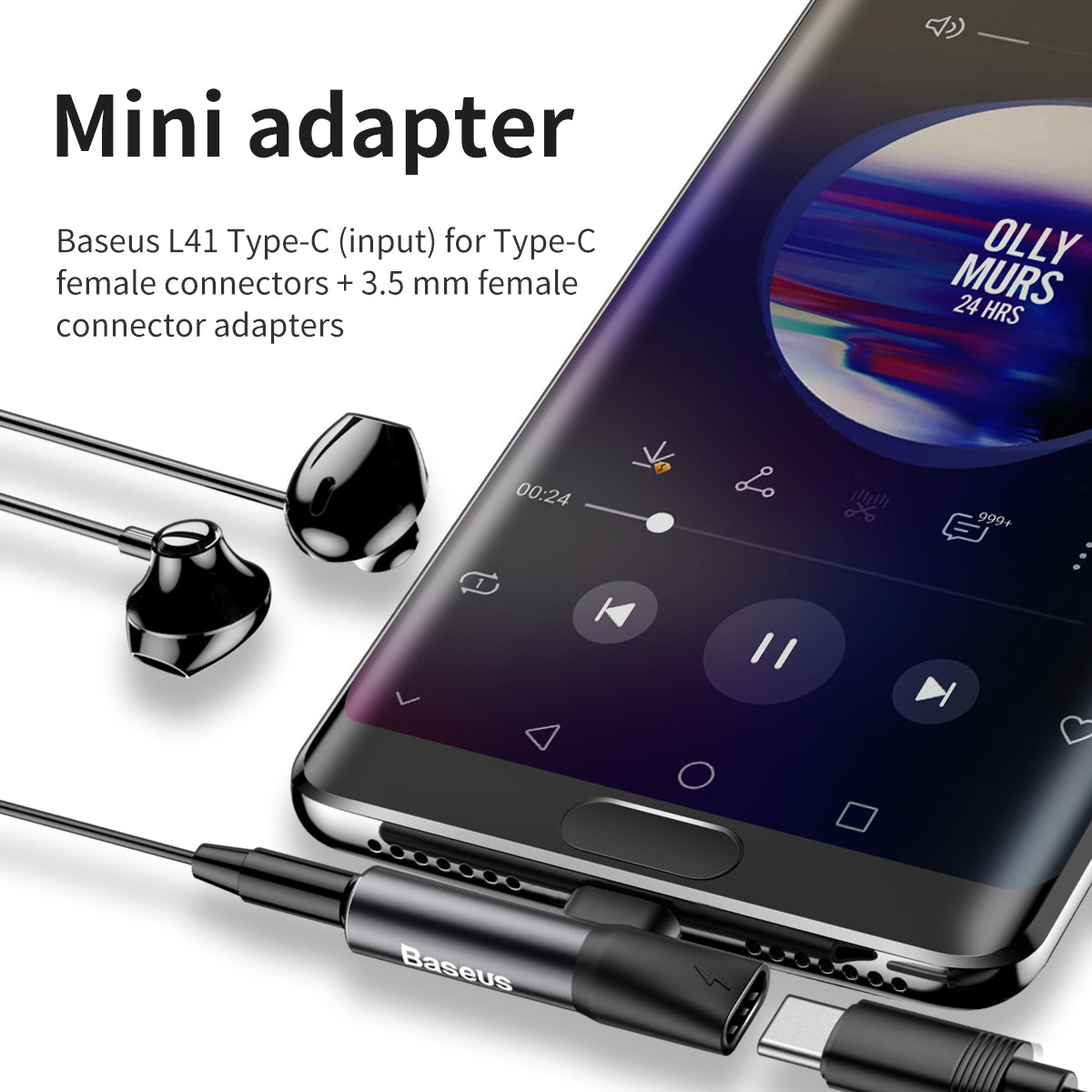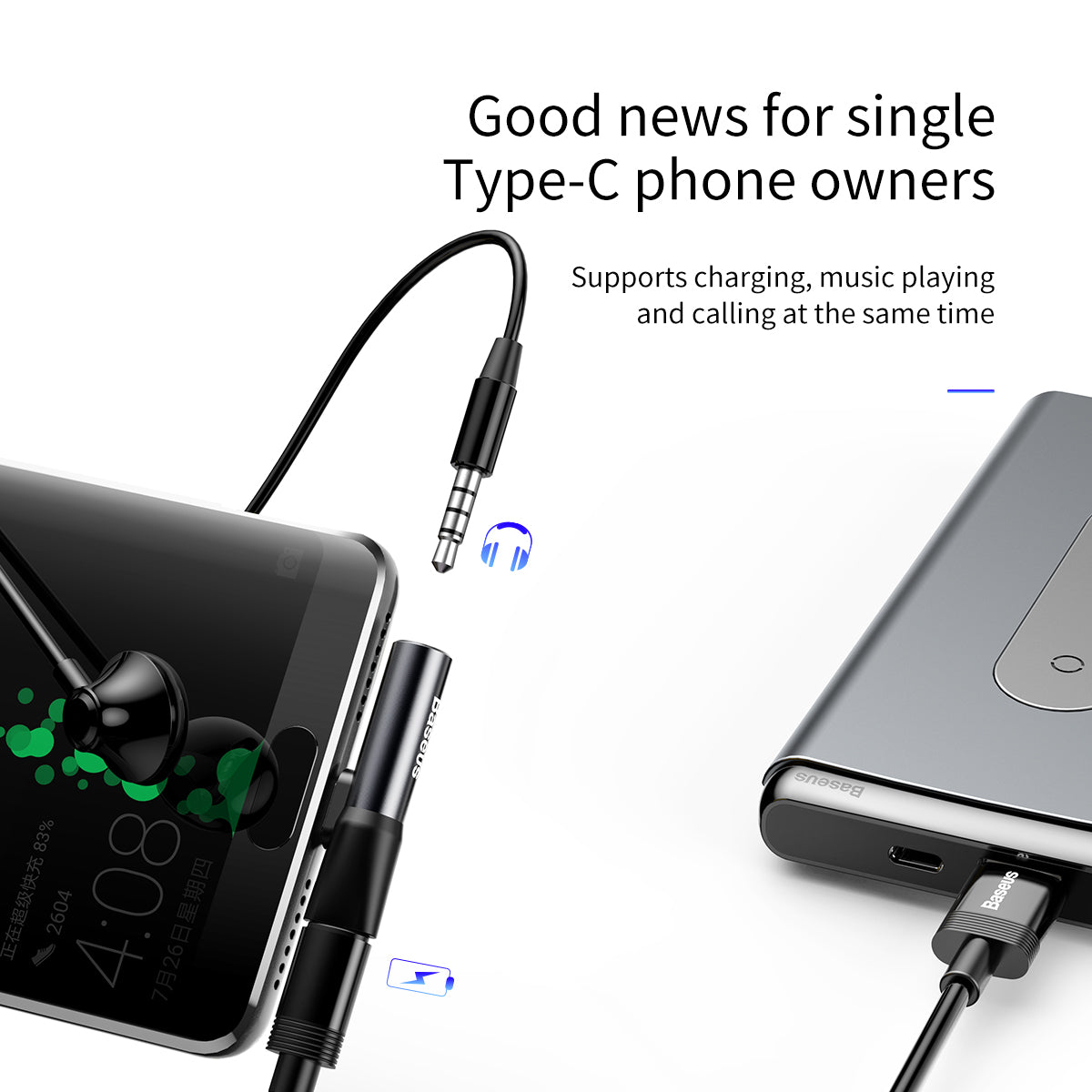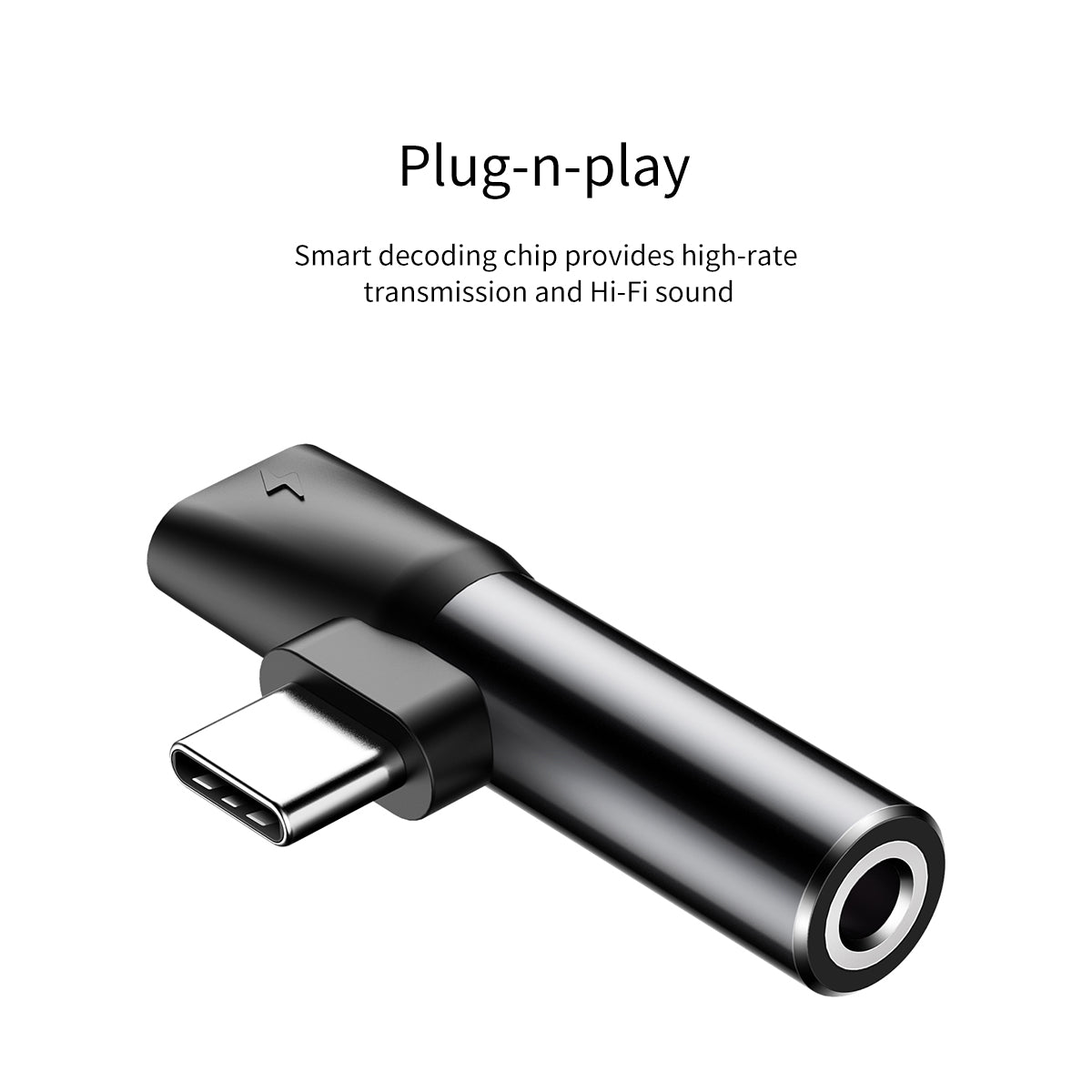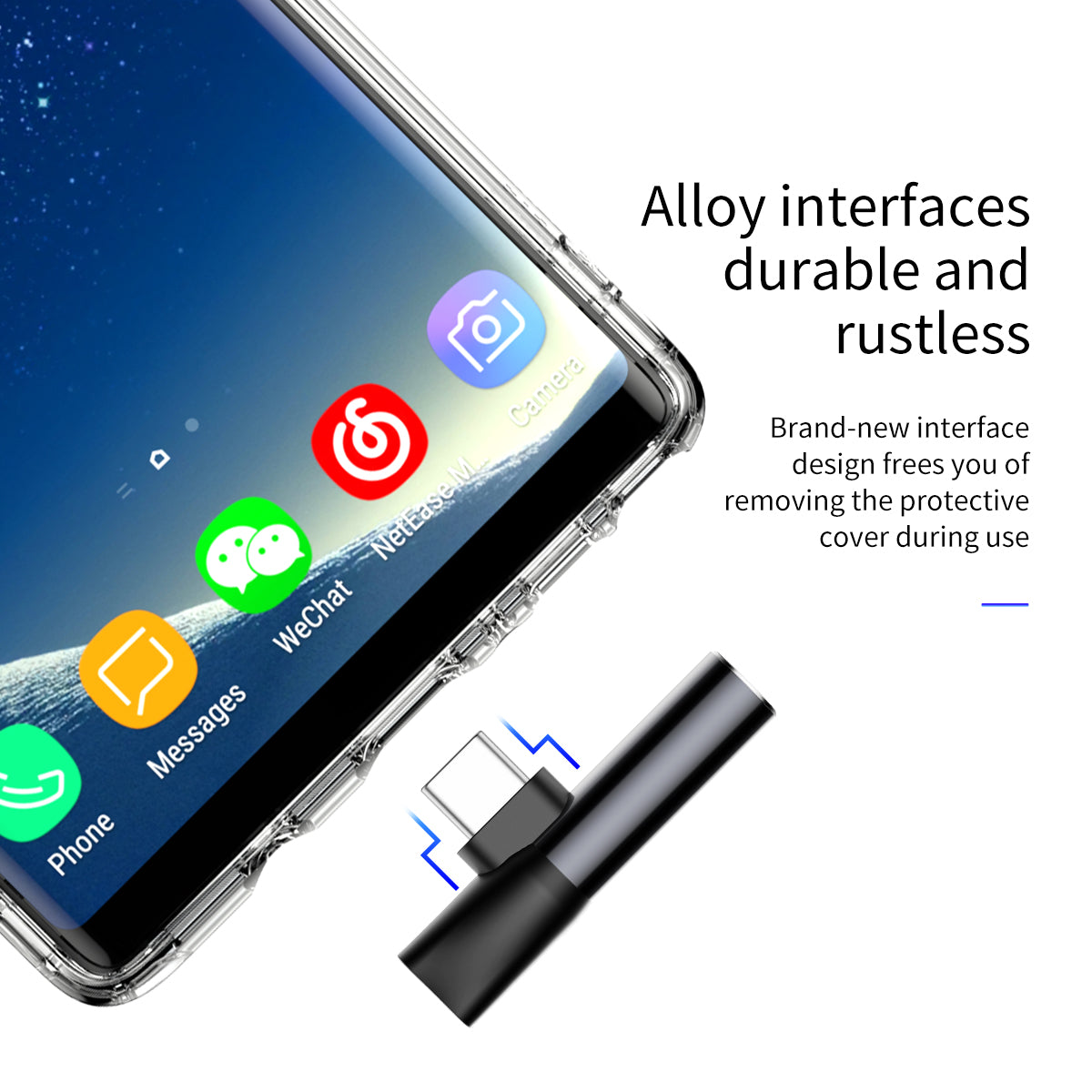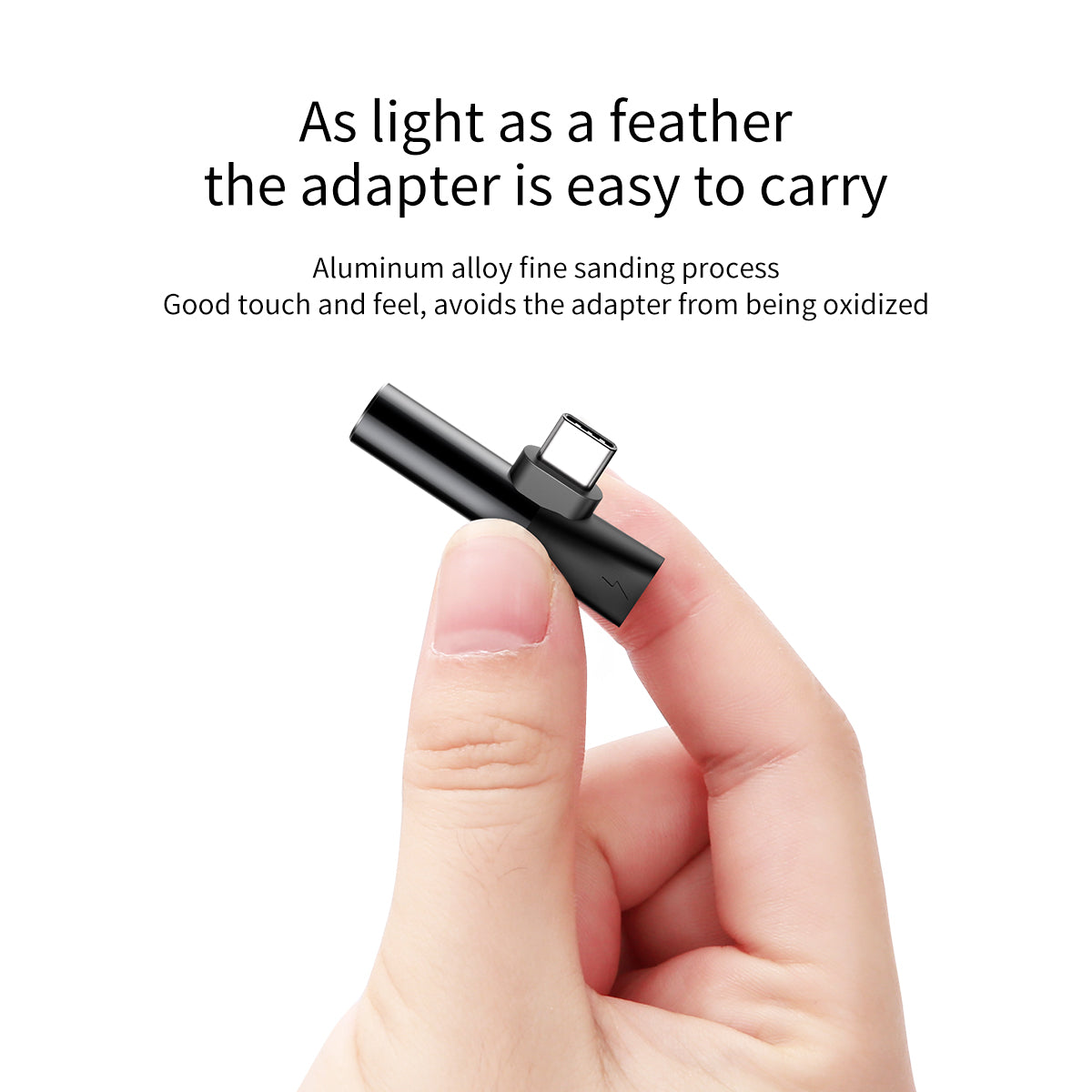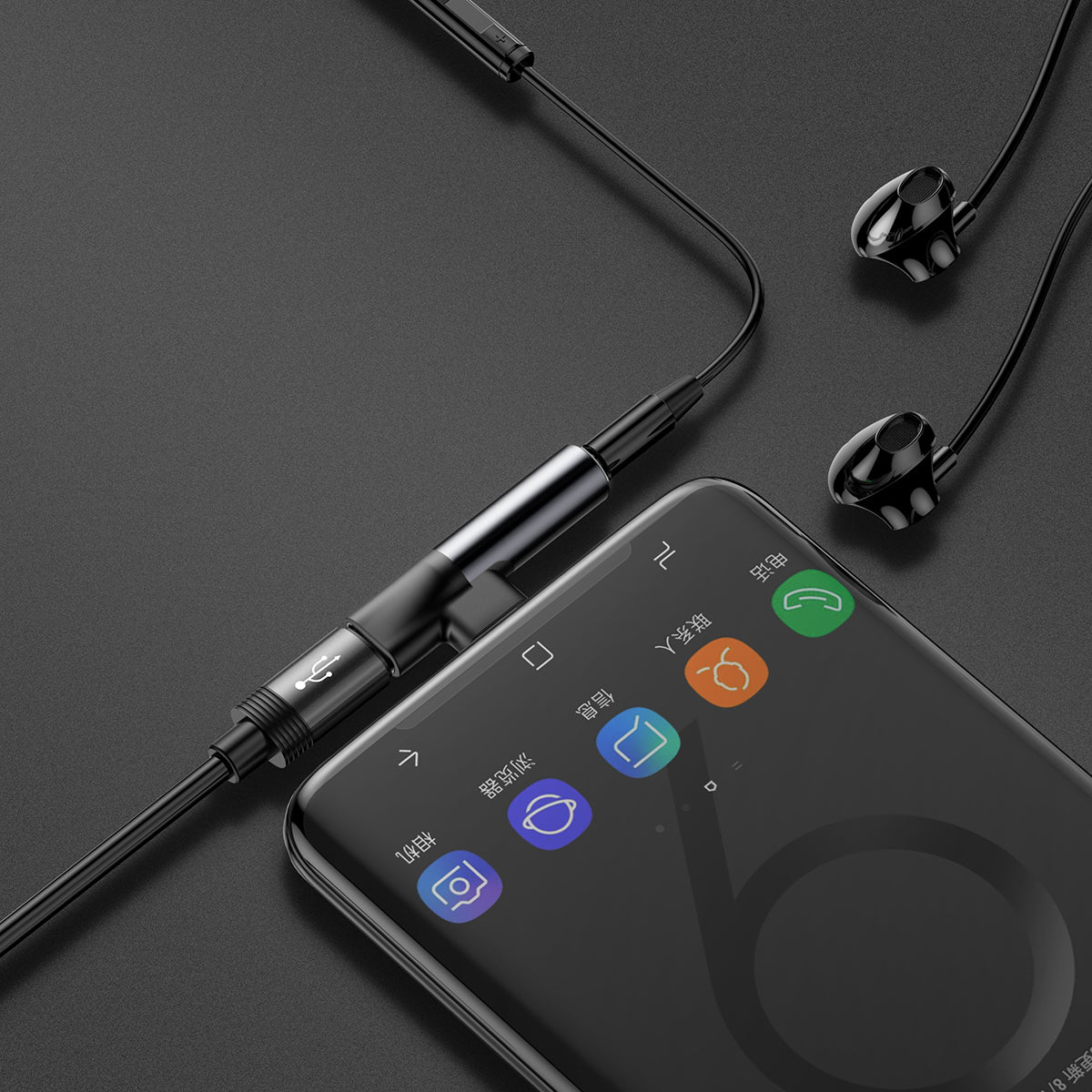 Baseus L41 Type C to Type C and 3.5mm Female Audio and Charge Adapter Black
This portable adapter by Baseus was designed to allow users whose phones only have a Type-C port, to have their devices charge and listen to music at the same time. The adapter is small and can easily find a home in your pocket, handbag, purse, etc. The DAC chip (Digital to Audio Converter) built into the adapter, only works for phones that are DAC-compliant. The DAC helps extract and separate functions such as charging and music.
- The 1A output amperage allows for a respectable charging speed.
- The aluminum alloy finish on the adapter allows for a premium and durable build.
- Portable and ergonomic design for easy transportation.