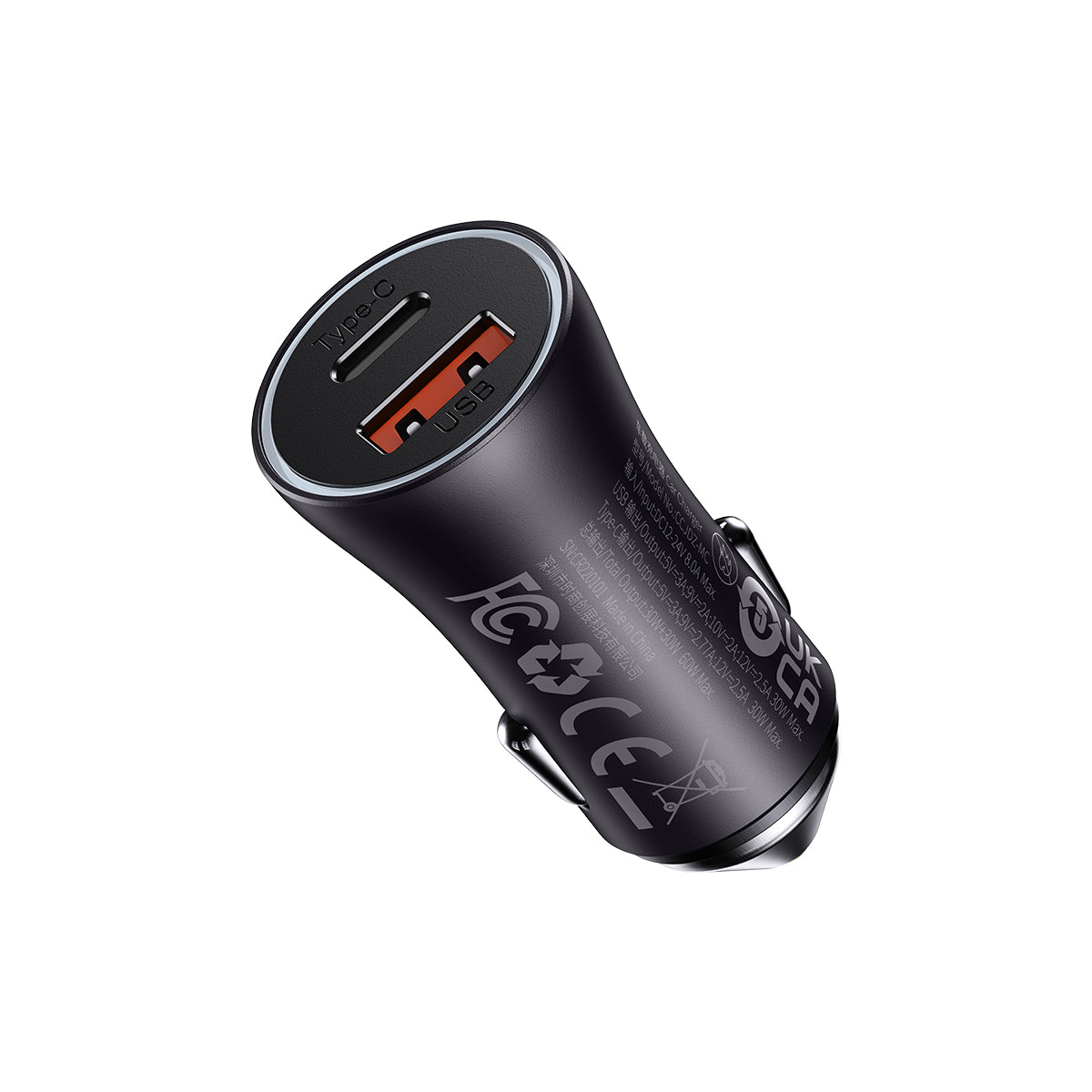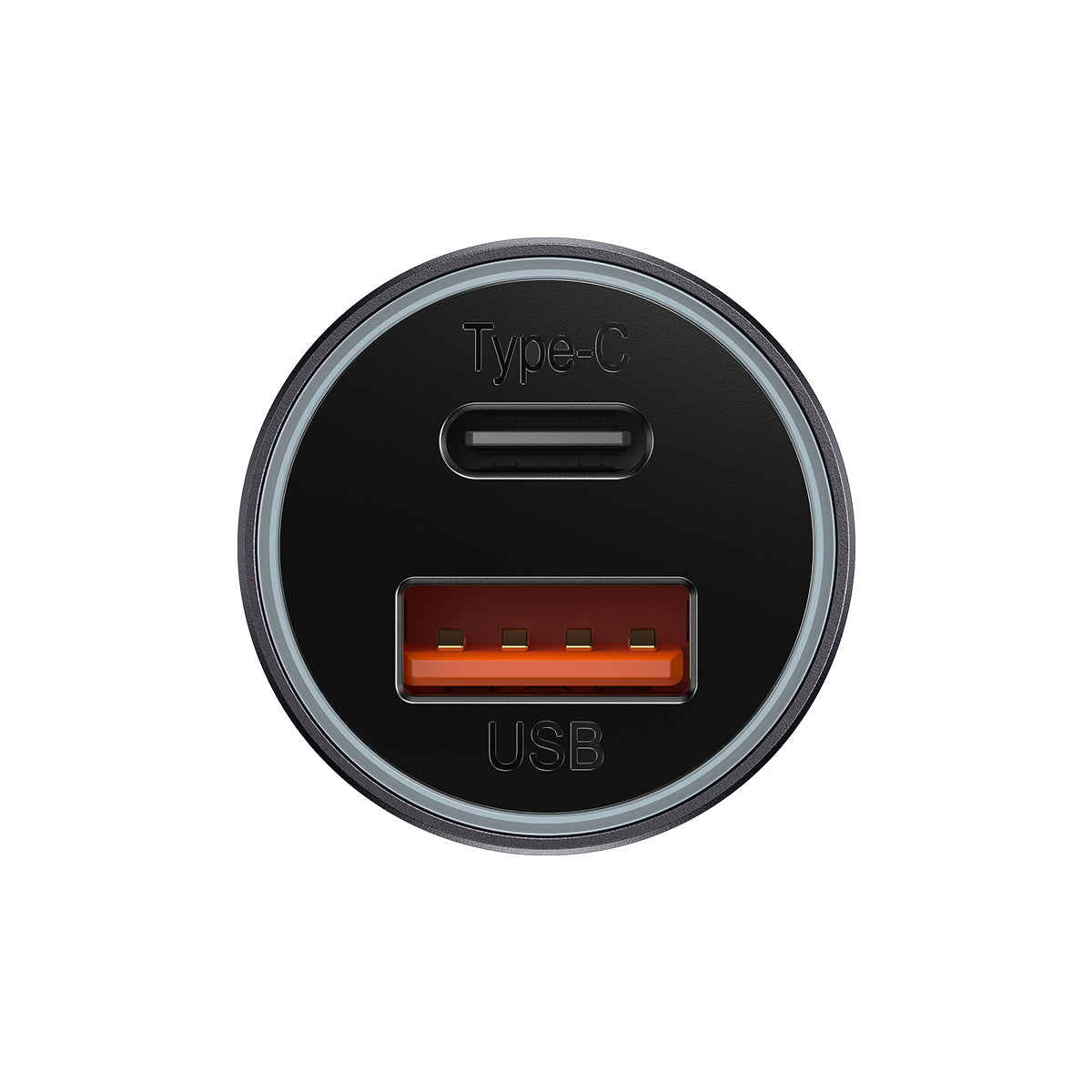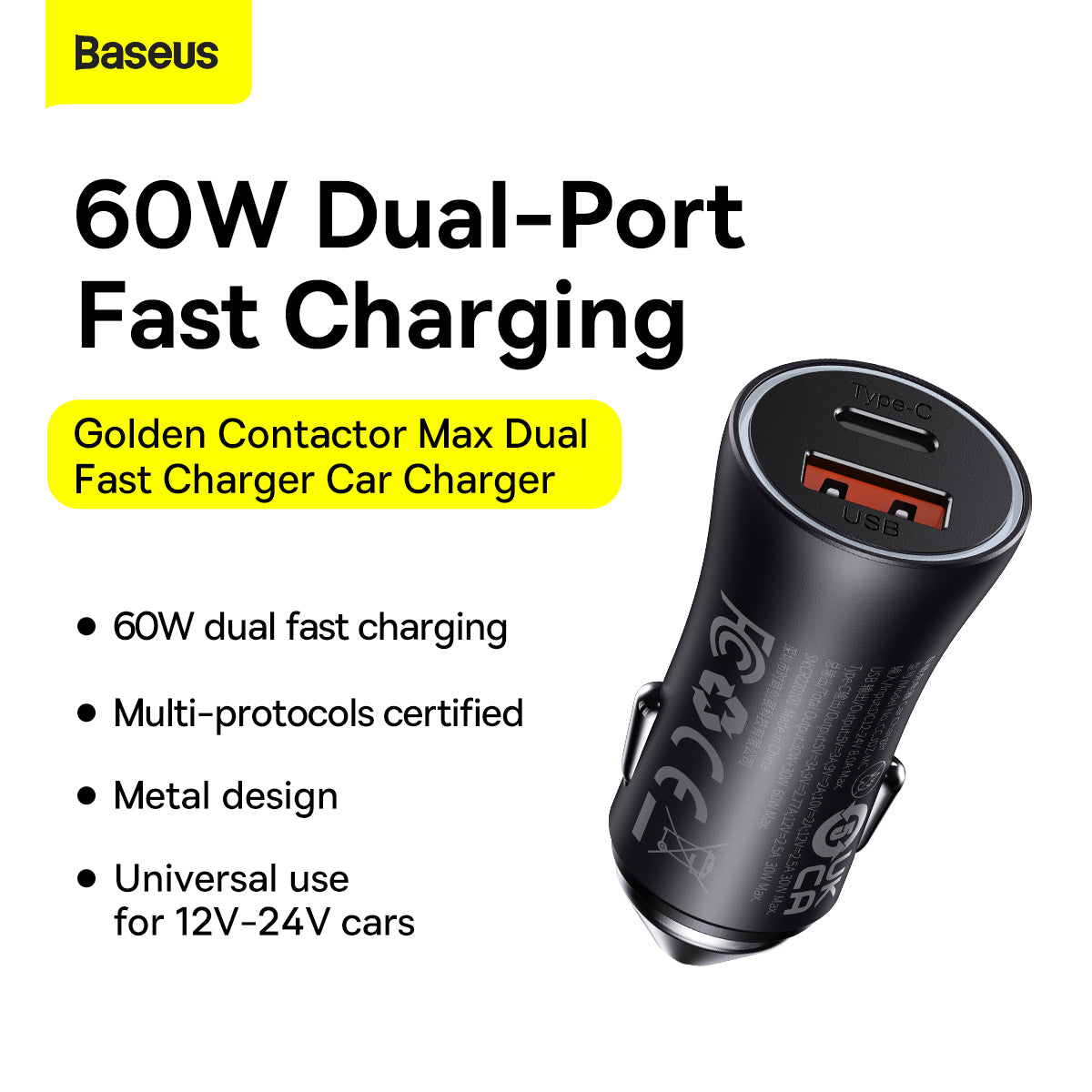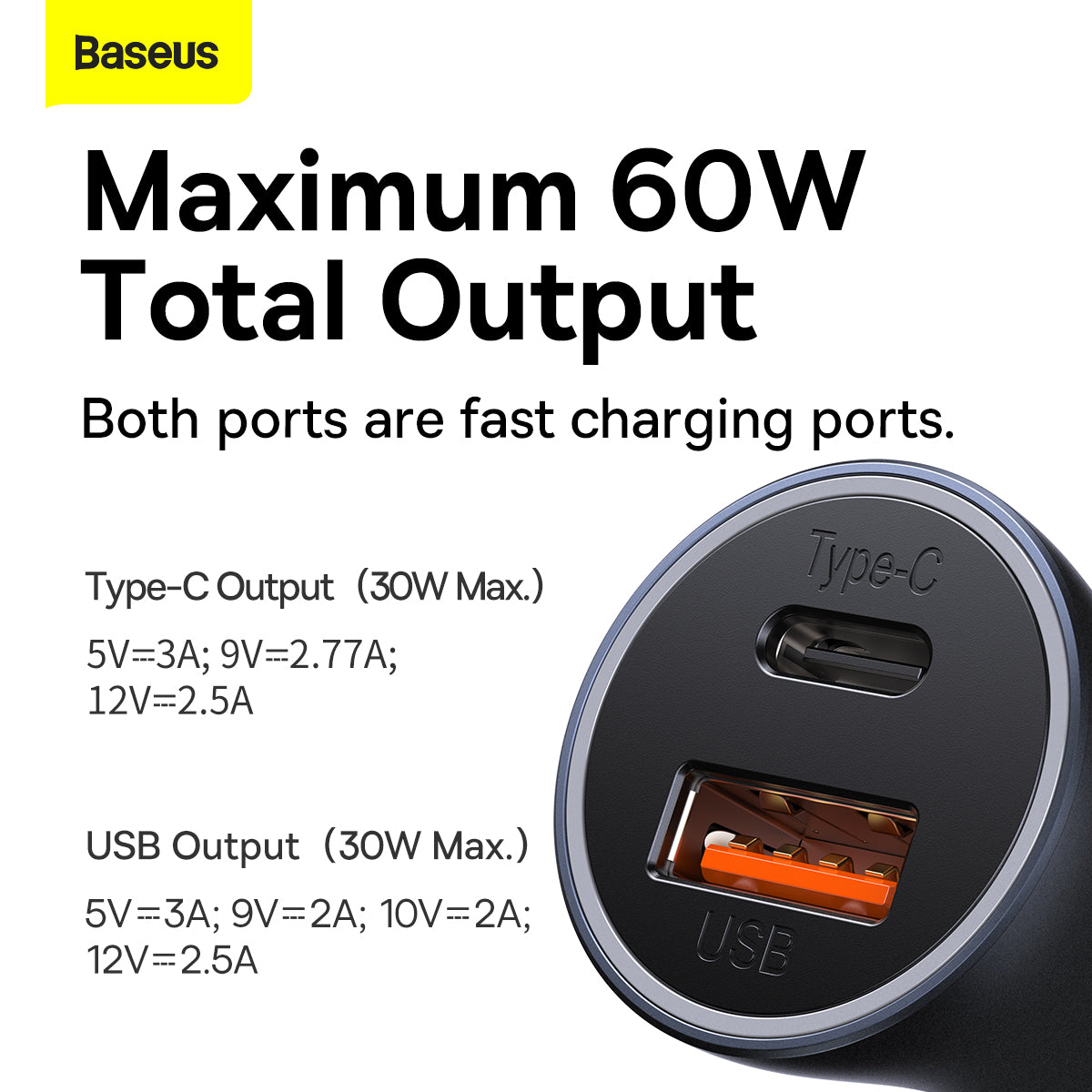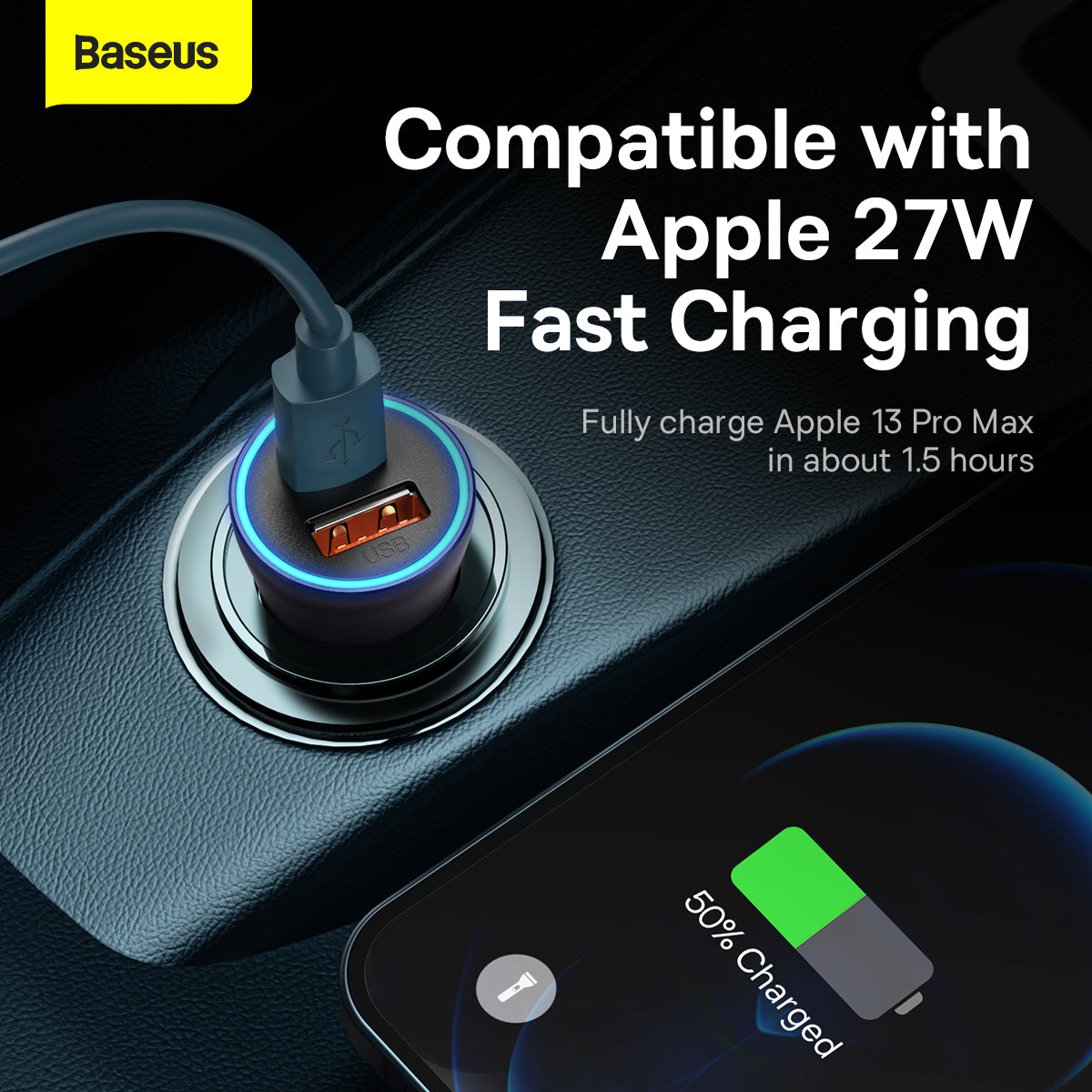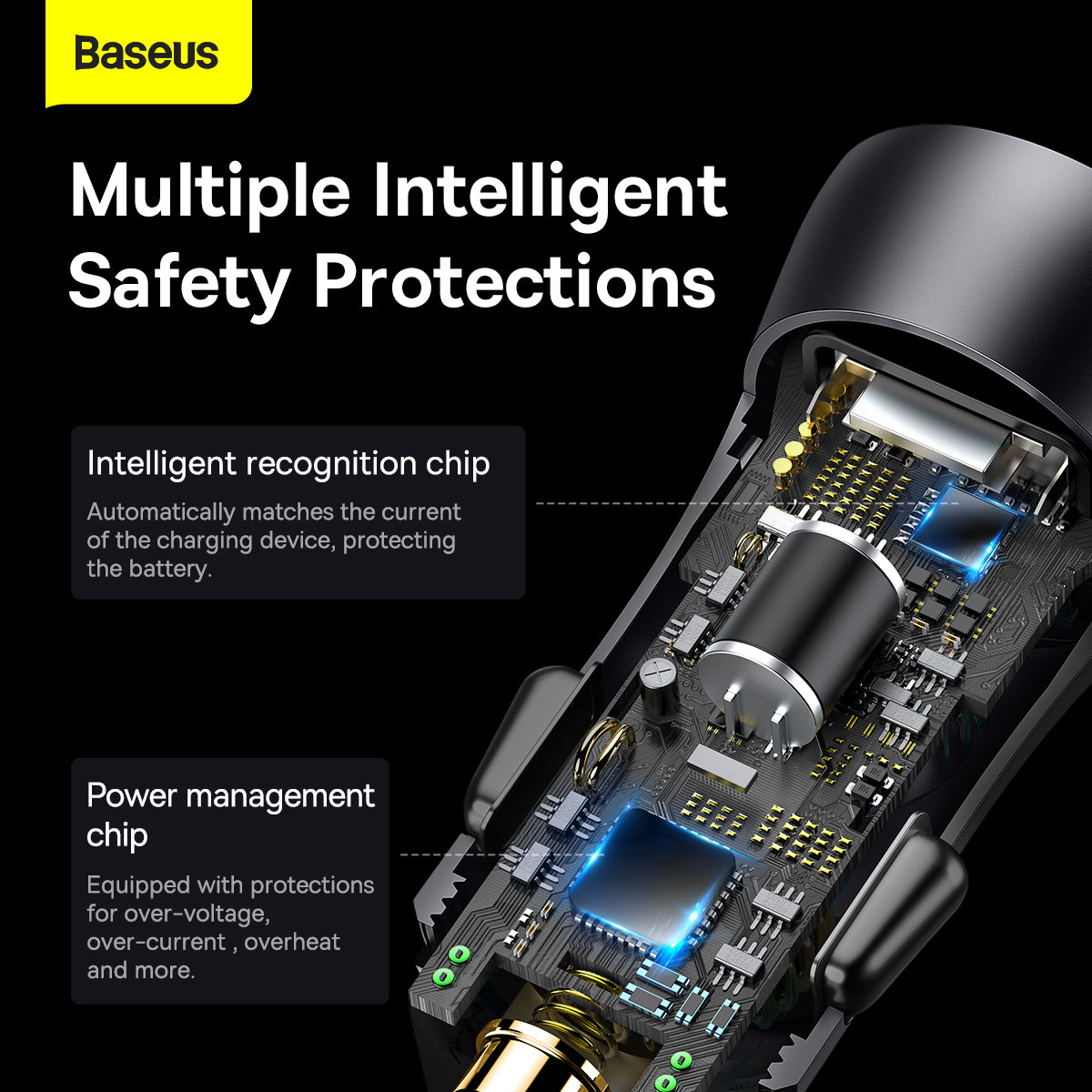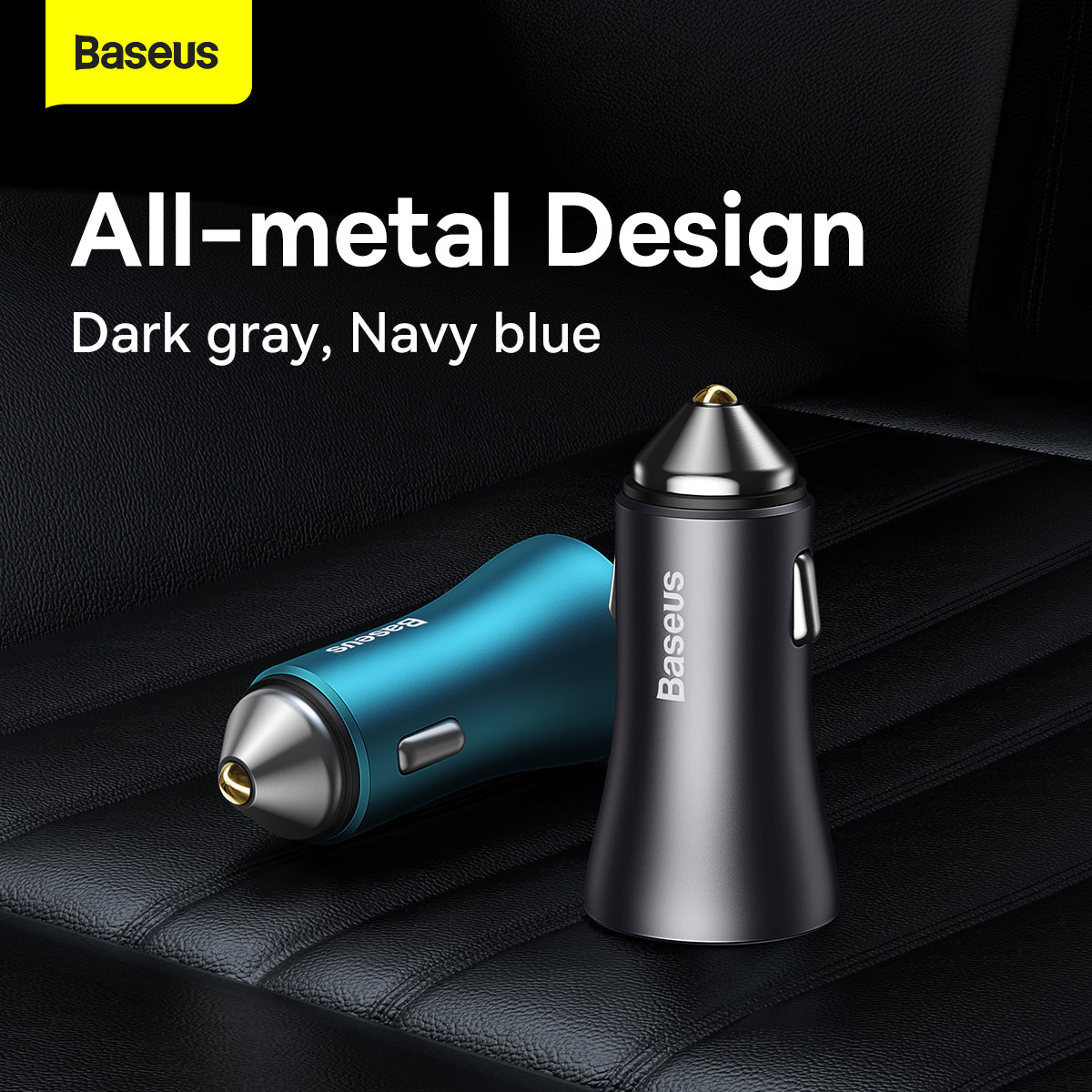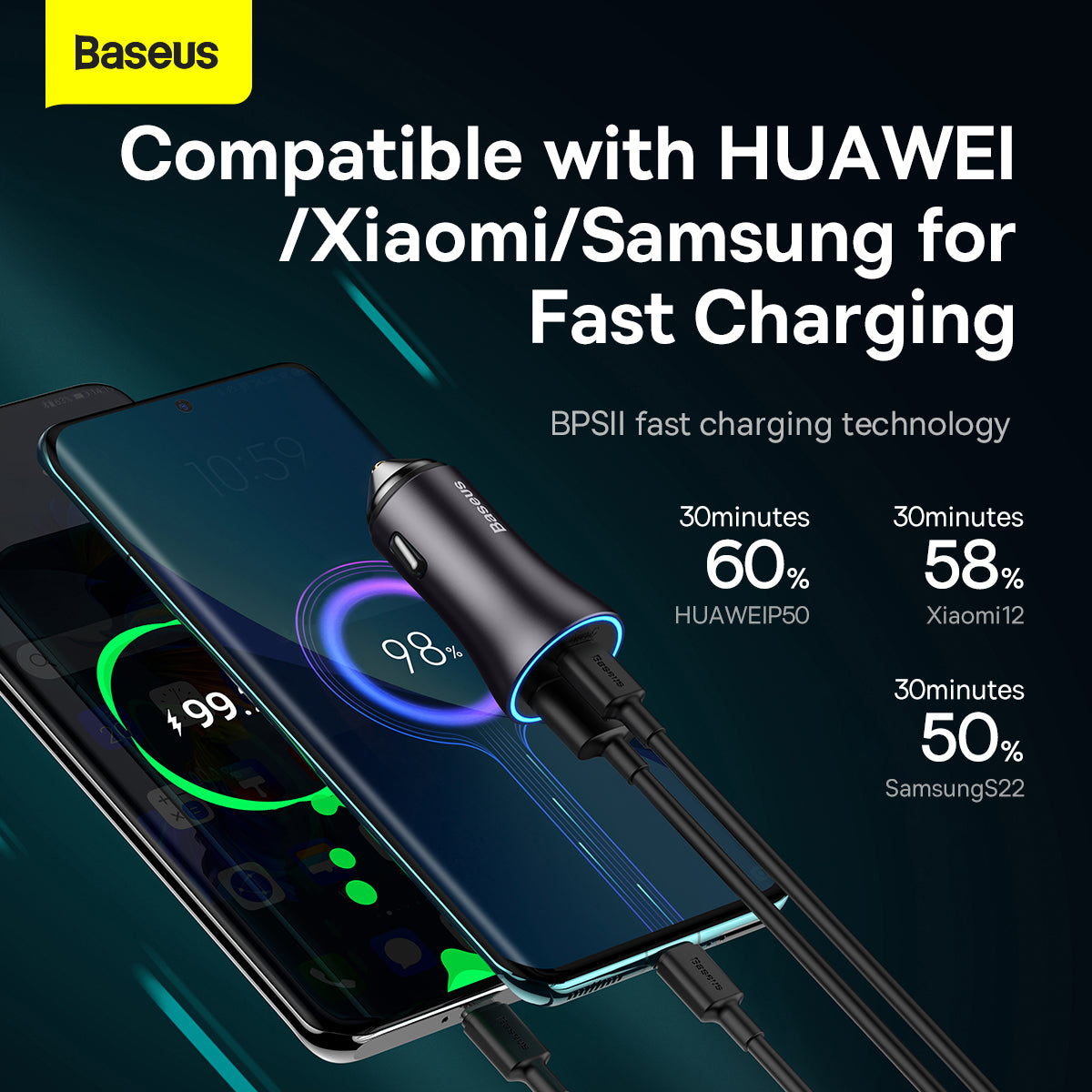 Baseus Golden Contactor Max Dual Fast Car Charger USB and Type-C 60W Black
With the Baseus Golden Contractor Max car charger, you have the capability to simultaneously charge two phones. While driving, simply connect it to a Baseus gadget equipped with both a USB and USB Type C port. It supports fast charging protocols for Xiaomi and Samsung due to its built-in BPS II fast technology. This charger is not only efficient but also aesthetically pleasing. It's stylish metal housing adds an attractive touch inside the car and is also designed to resist overheating. The device also incorporates additional built-in protections against overcurrent and short circuit situations.
- Dual ports catering to both Type-C and USB connections.
- Rapid charging with a 60W power output.
- The construction material of this car charger prevents it from overheating.
- Incorporated LED for convenient location of the charger during night time.
- Supports BPS 2 (Baseus Power Split 2) which allows for intelligent power allocation.