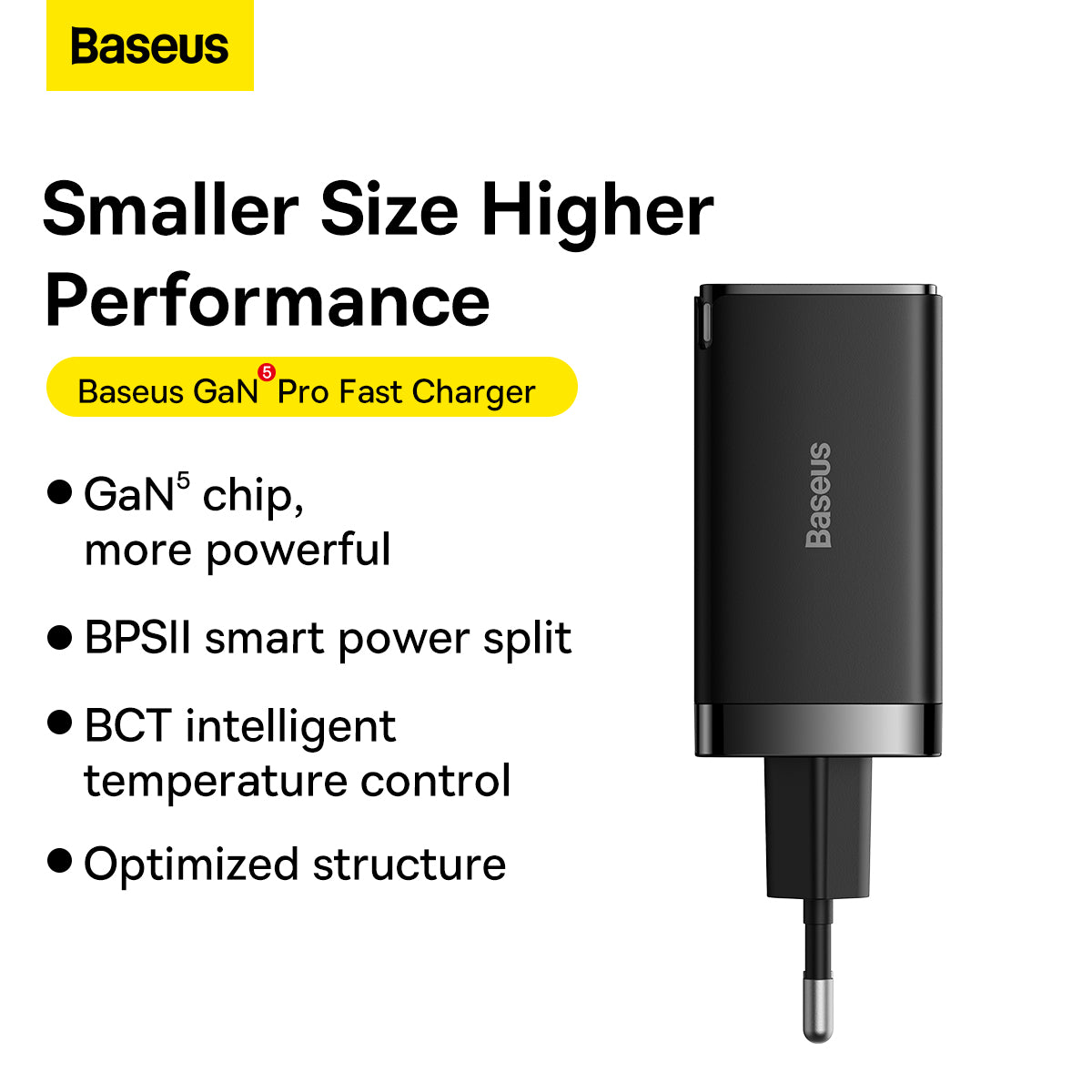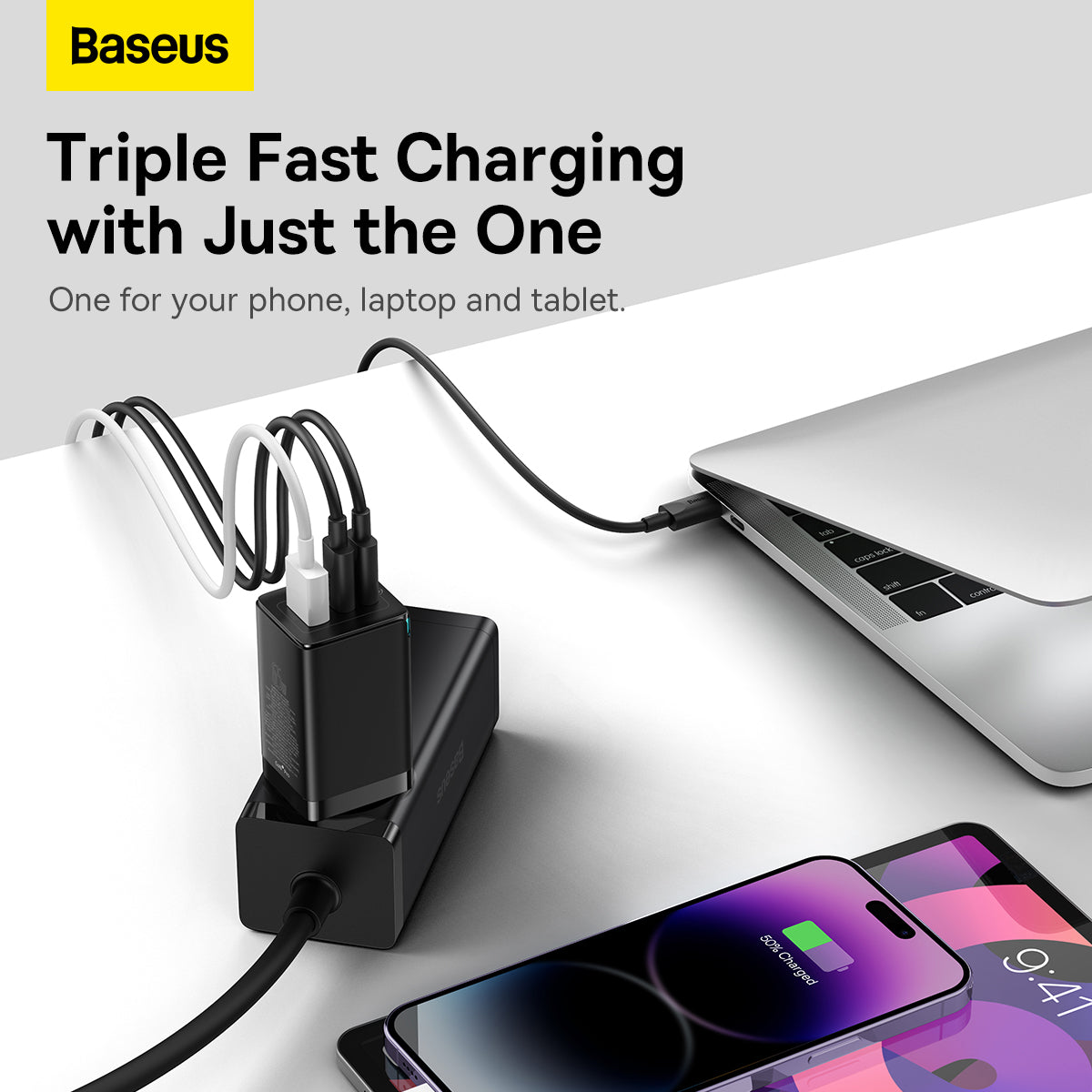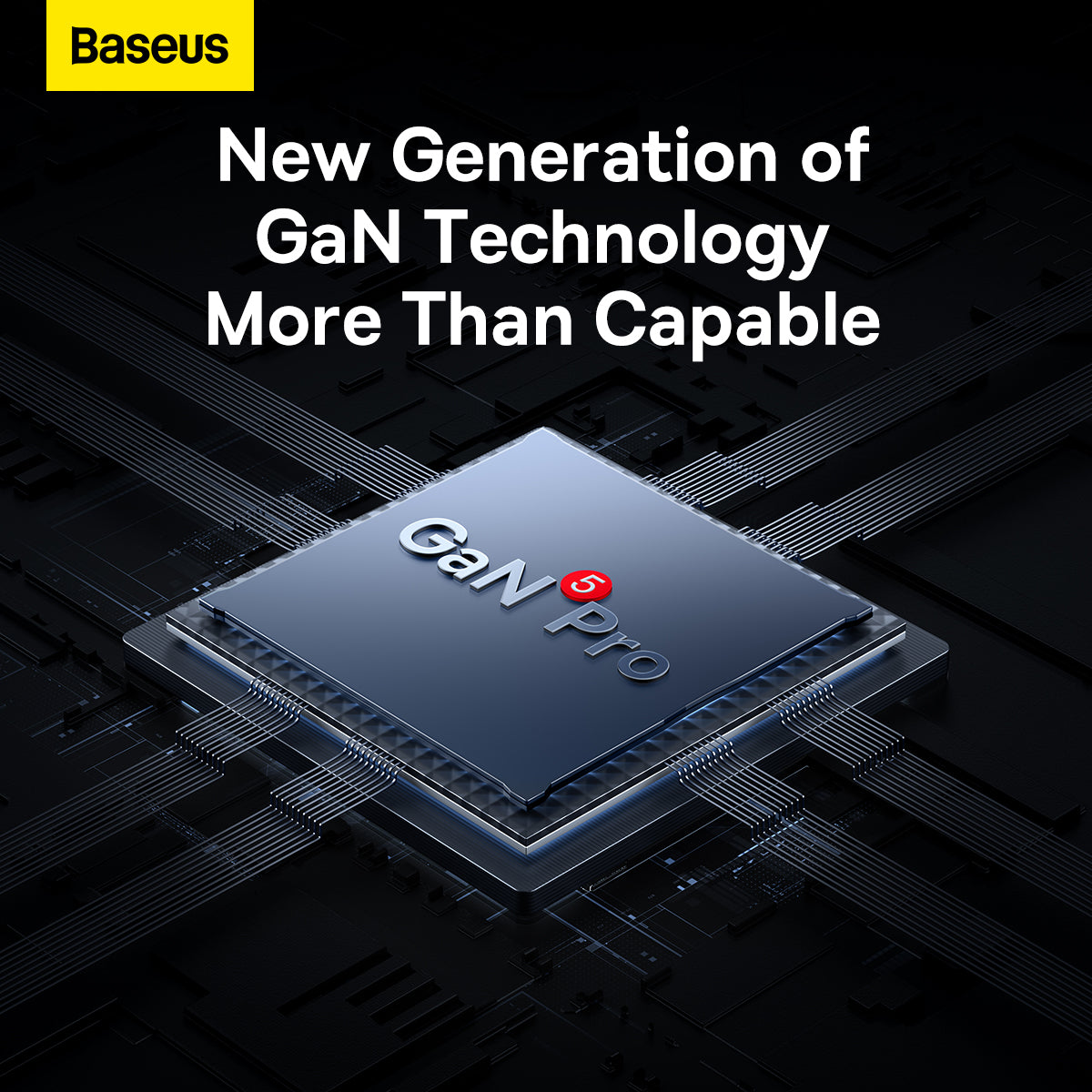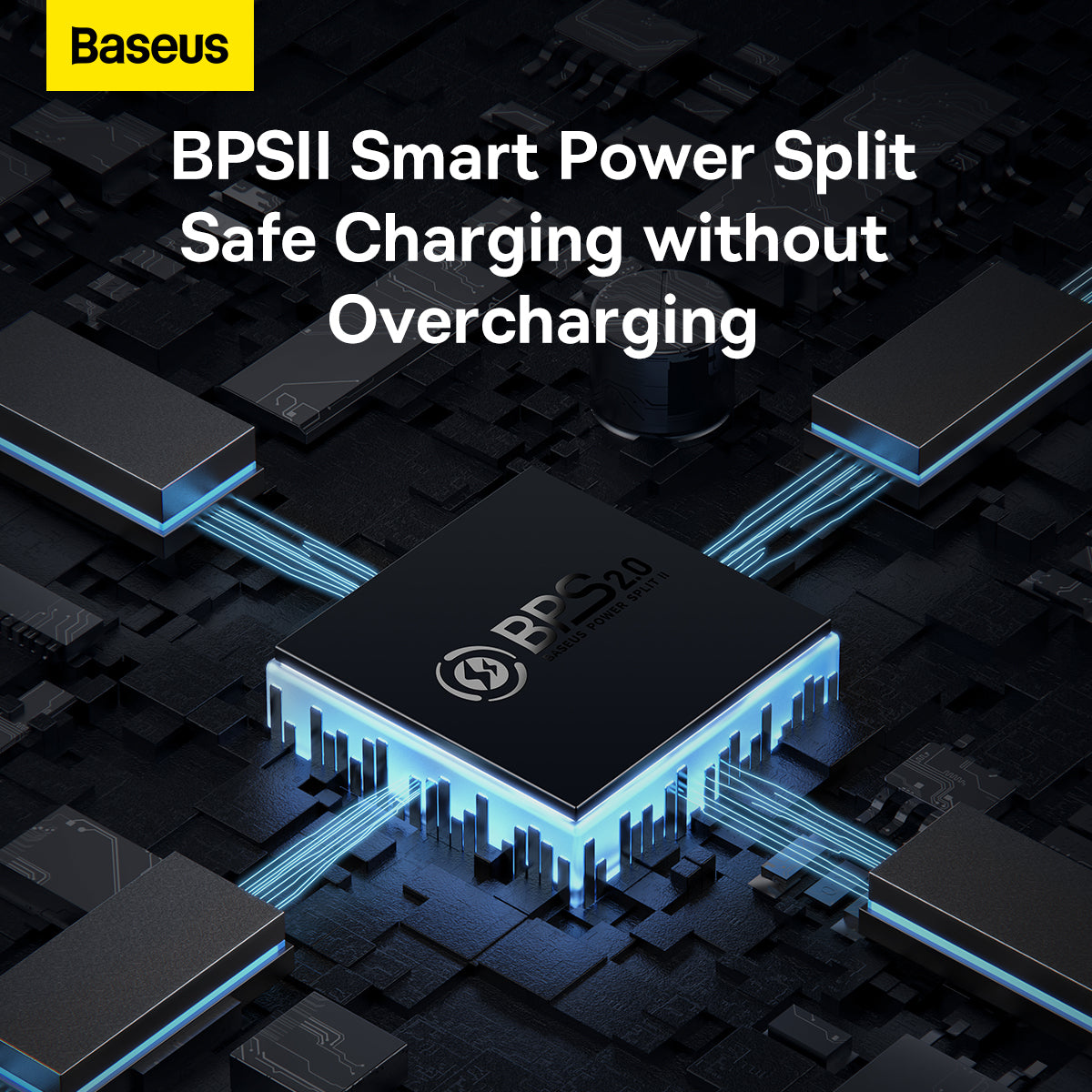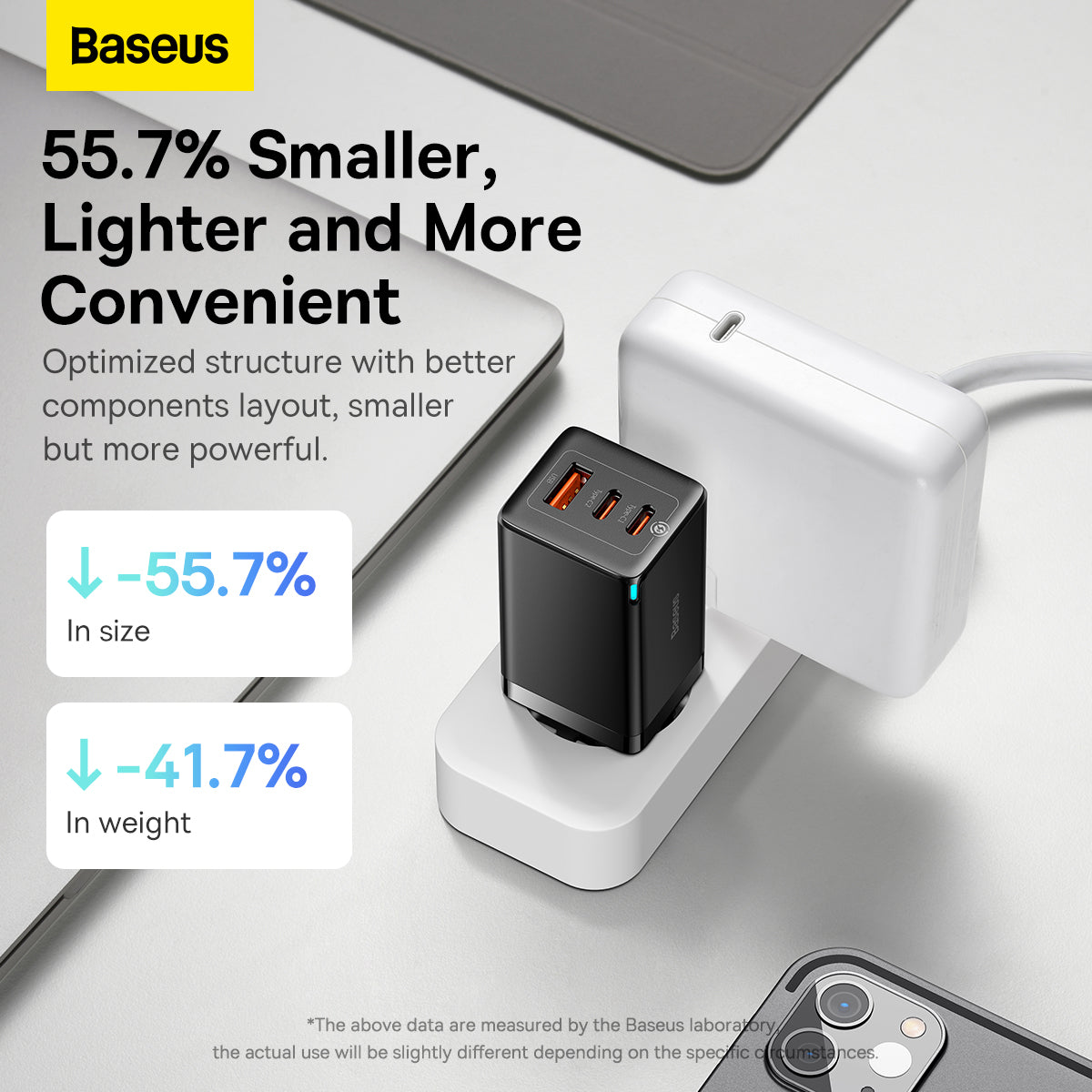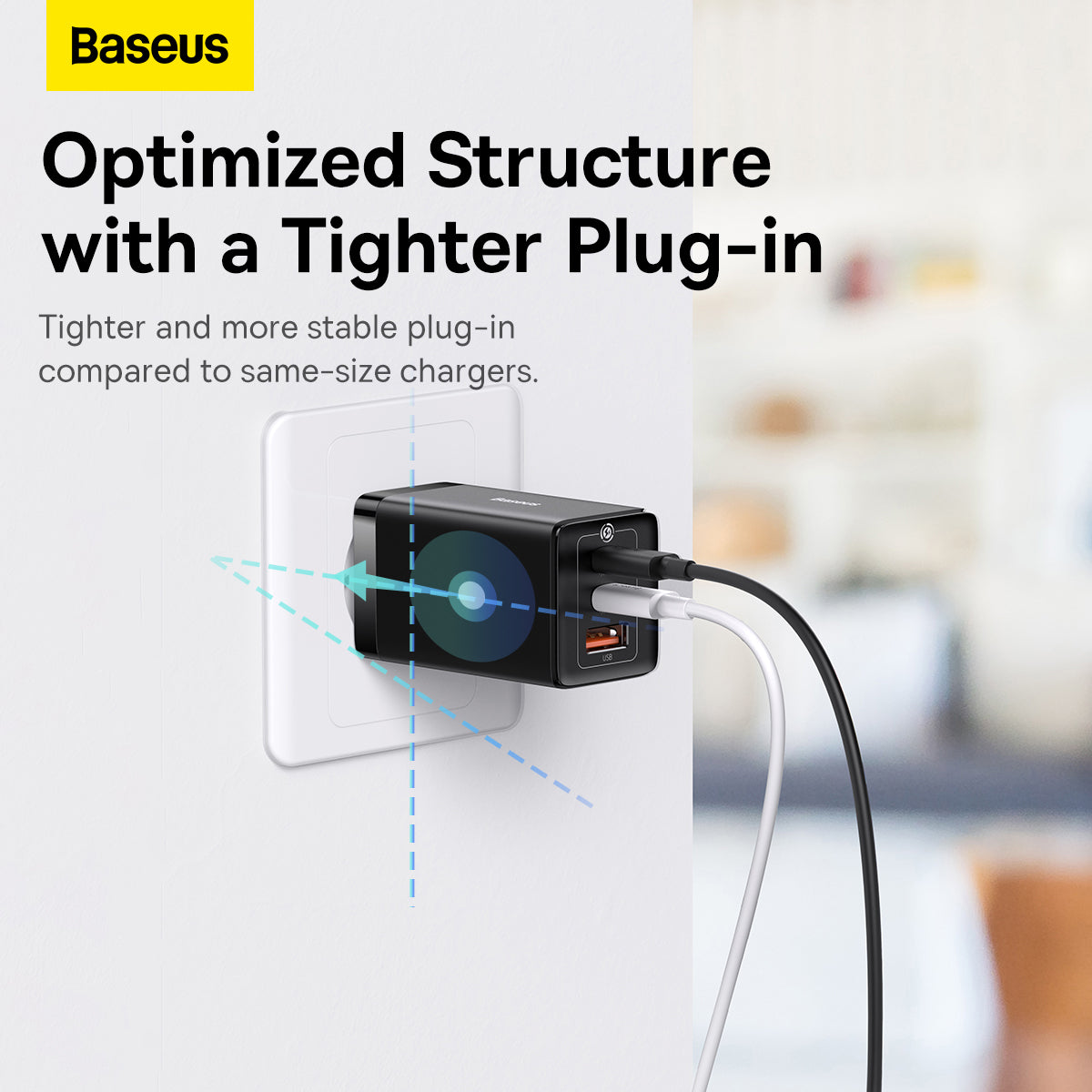 Baseus GaN5 Pro Fast Charger 2C+U 65W EU Adapter - Black
Universal AC adapter with a maximum power of as much as 65 watts. GaN5 technology and the use of current developments provide fast charging of almost any gadget, from headphones to a laptop that supports it. The model has two Type-C connectors and one USB connector. High-quality and reliable connectors guarantee the safe charging of three devices at once Built-in protection eliminates overheating, overvoltage, overload and any other emergency situations. A special chip provides intelligent temperature control of the adapter itself. Comes with a 1 meter Type-C to Type-C charging cable with up to 100W output.
- Advanced GaN Technology: Advanced GaN5 technology increases the energy conversion rate and the response speed, and reduces the temperature rise and the size, making it easier to carry around.
- 65W Power Output with Dual Type-C Ports, both Type-C ports support 20V/3.25A high-power output, maximum 65W output on both ports, more powerful and convenient.
- Triple-port Simultaneous Charging, multi-port design supports simultaneous charging for various devices.