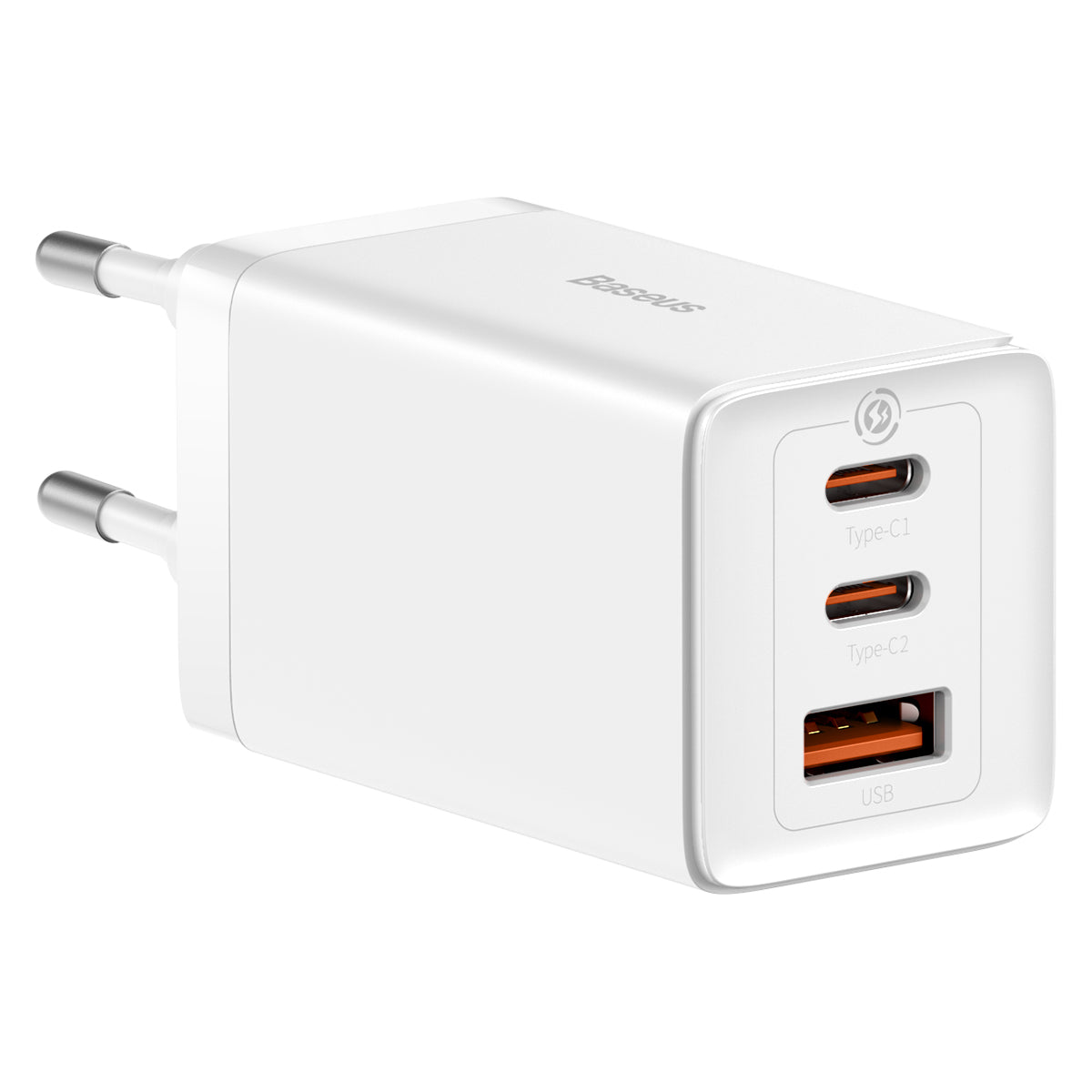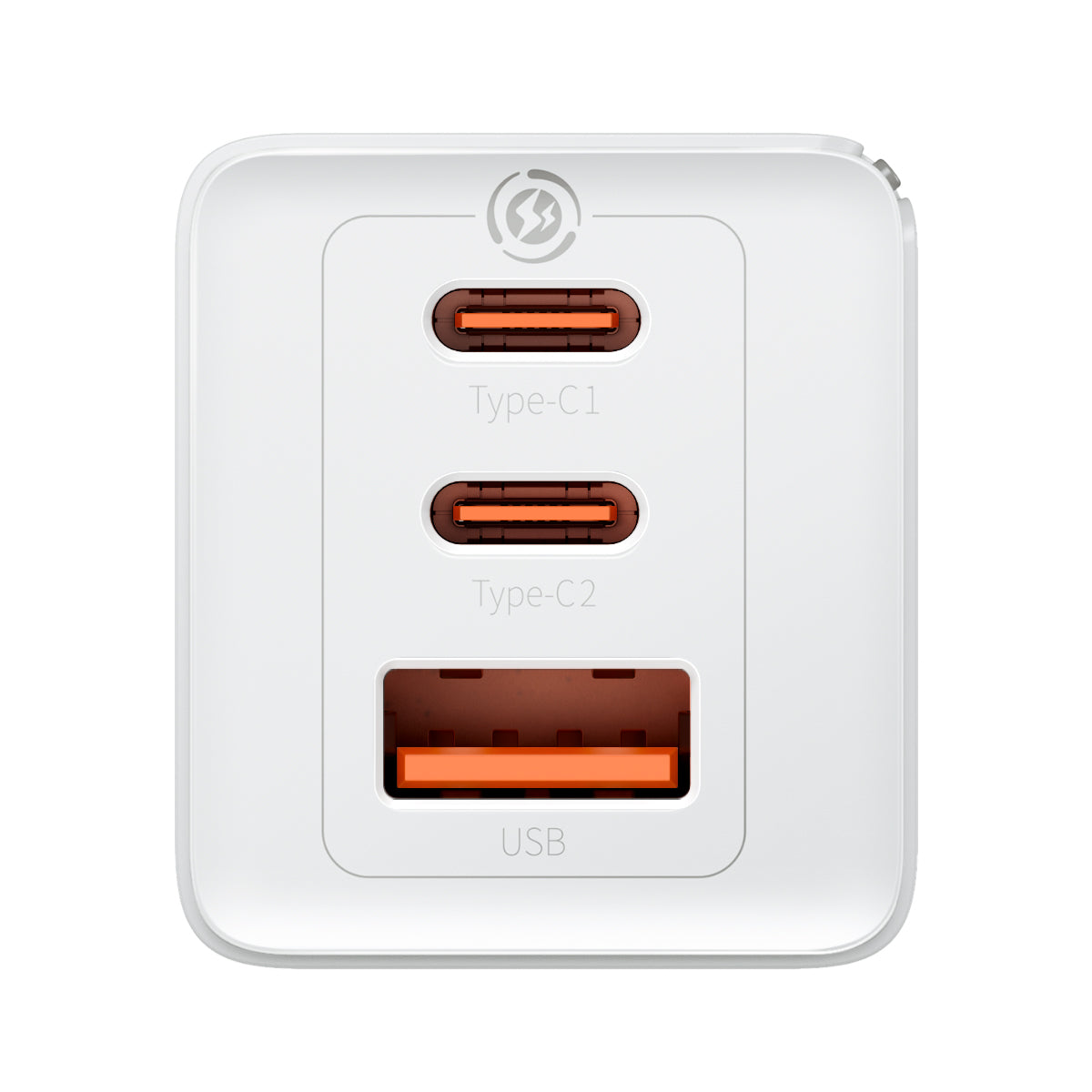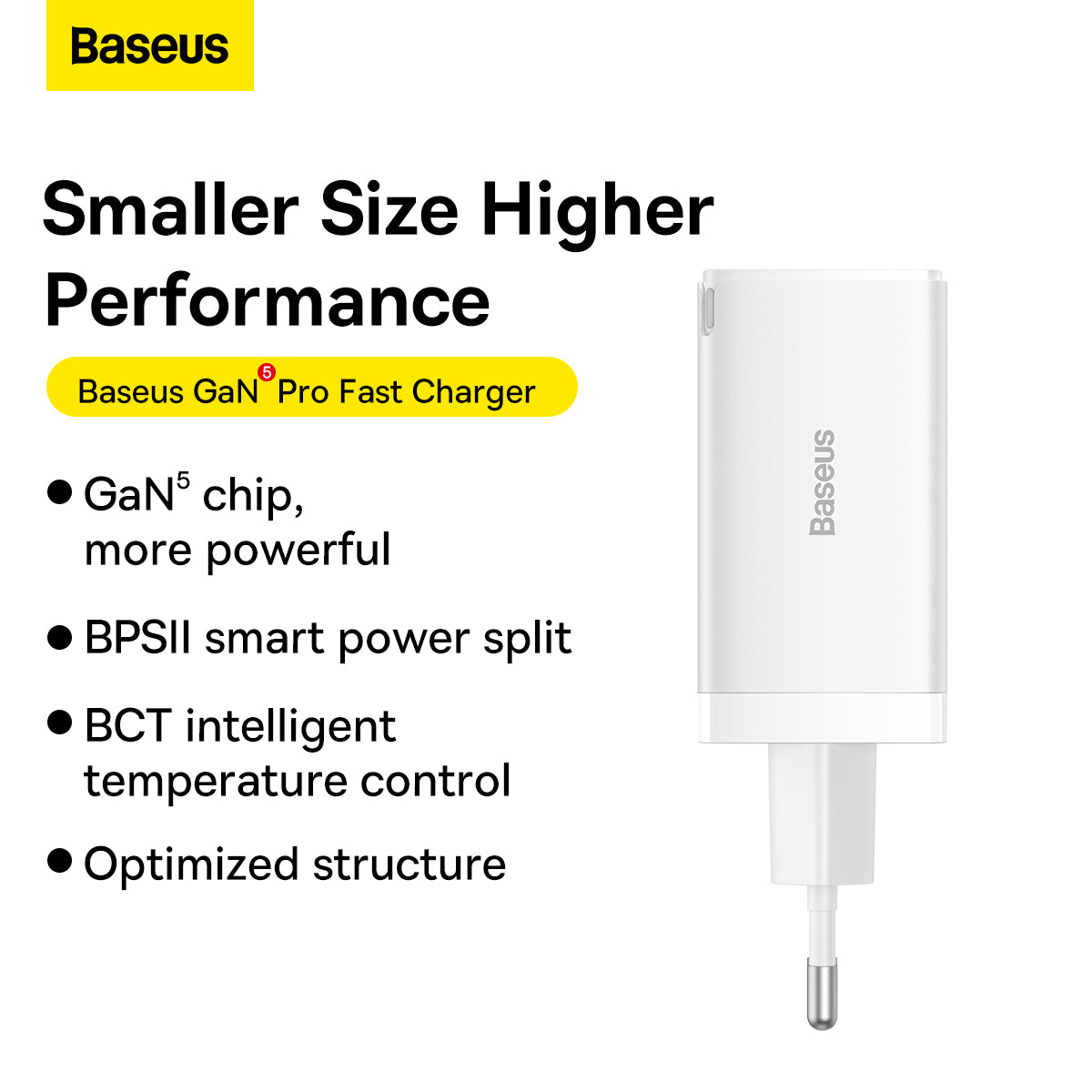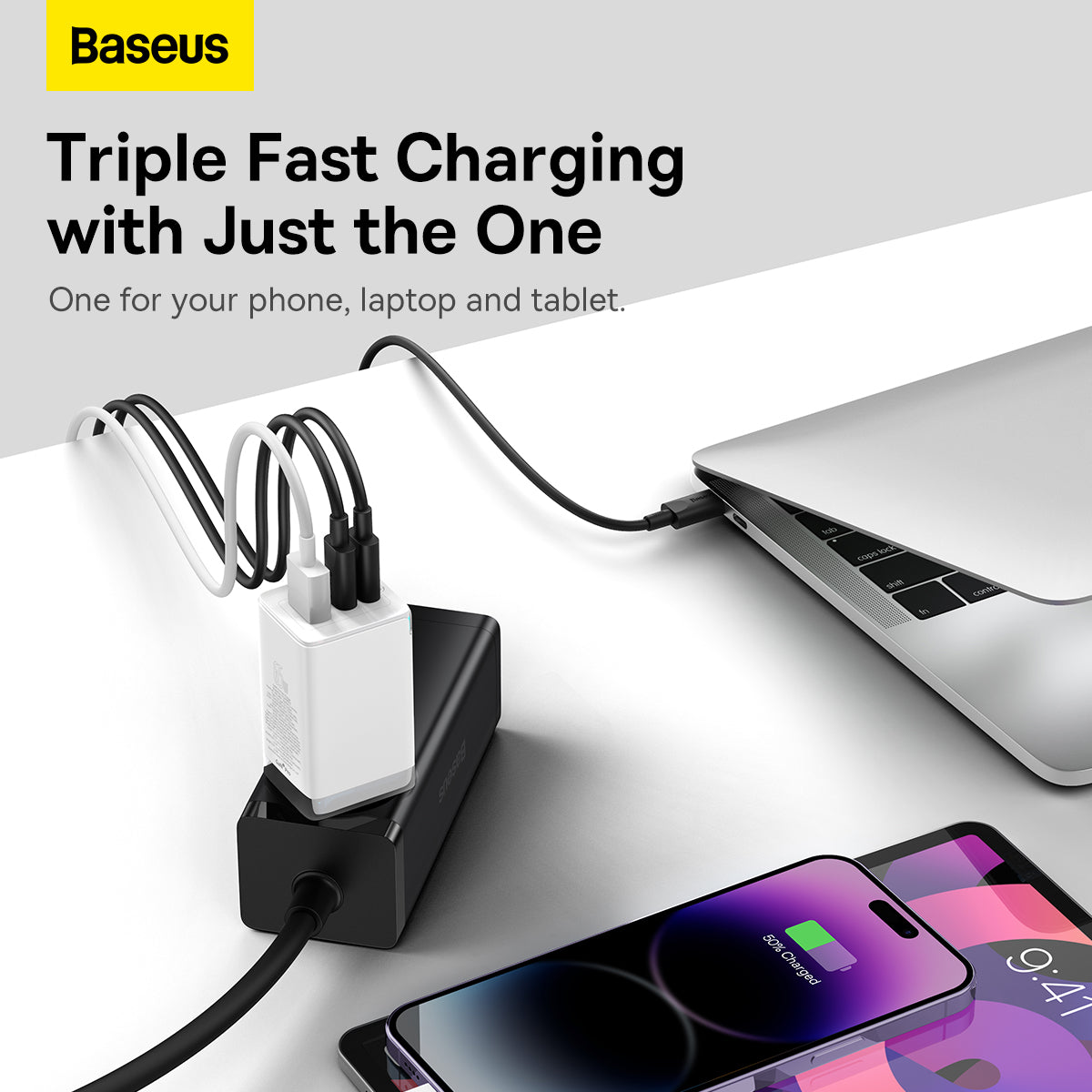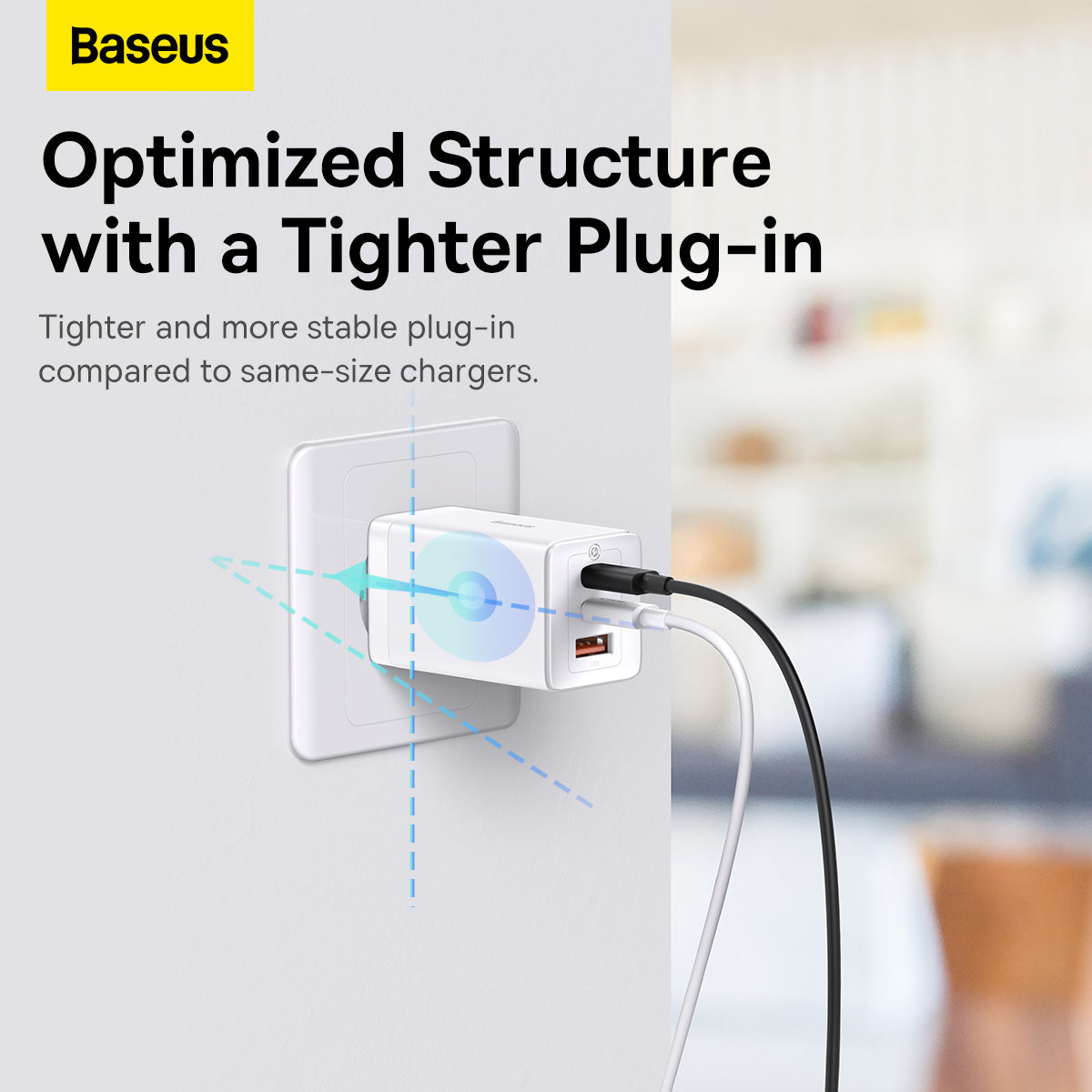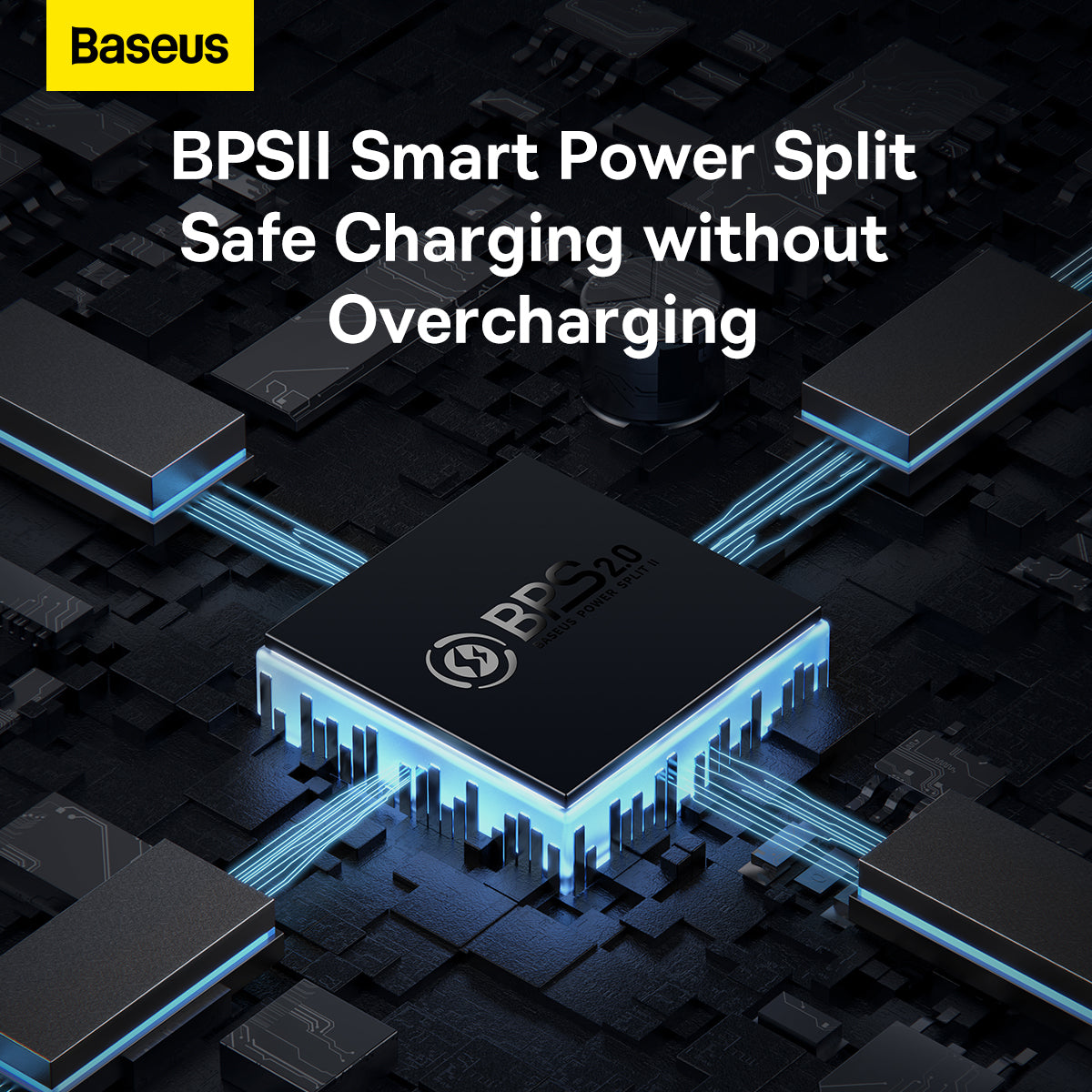 Baseus GaN5 Pro 65W Fast Charger with 3 Ports, 2 USB-C + USB-A EU - White
The Baseus GaN5 Pro 65W Fast Charger is a cutting-edge charging solution with advanced GaN technology, allowing for efficient and fast charging. With two USB-C ports and one USB-A port, this charger supports triple-port simultaneous charging for multiple devices. Its dynamic power allocation with BPSII charging technology ensures effective dual fast charging at the same time.
- Advanced GaN Technology: Increases energy conversion rate, reduces temperature rise, and enhances portability.
- 65W Power Output with Dual Type-C Ports: Both USB-C ports support high-power output, providing up to 65W output in total.
- Triple-port Simultaneous Charging: Multi-port design allows charging multiple devices simultaneously.