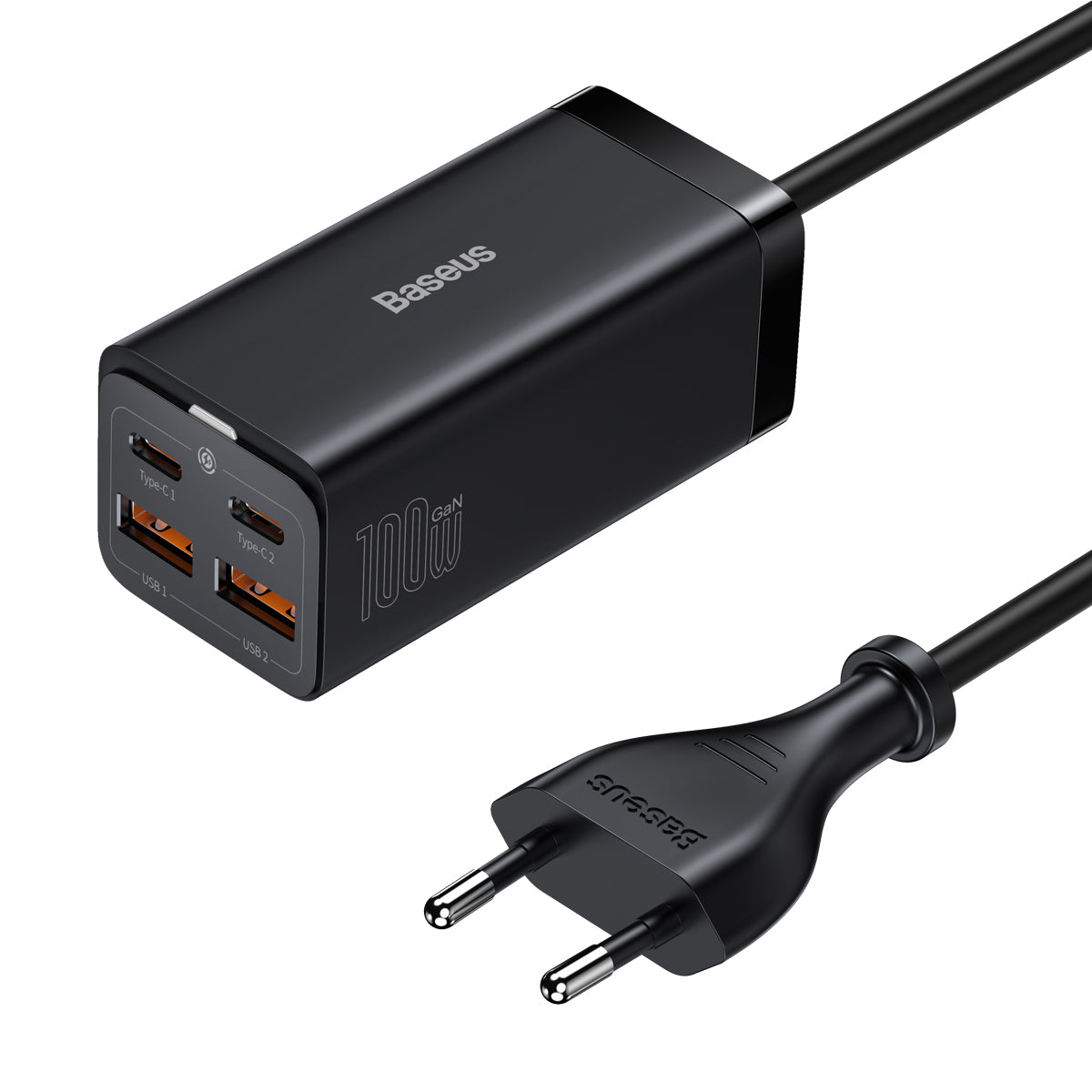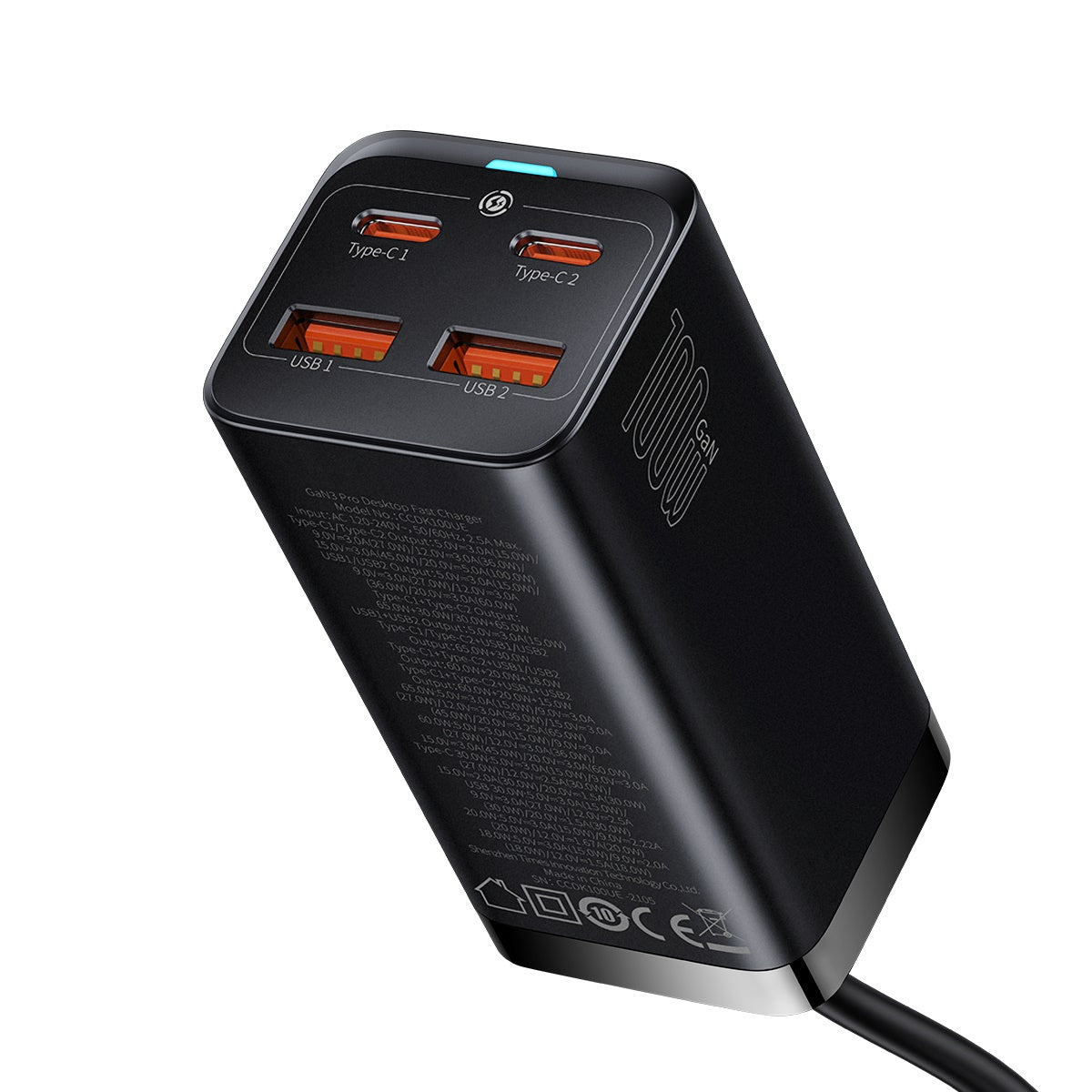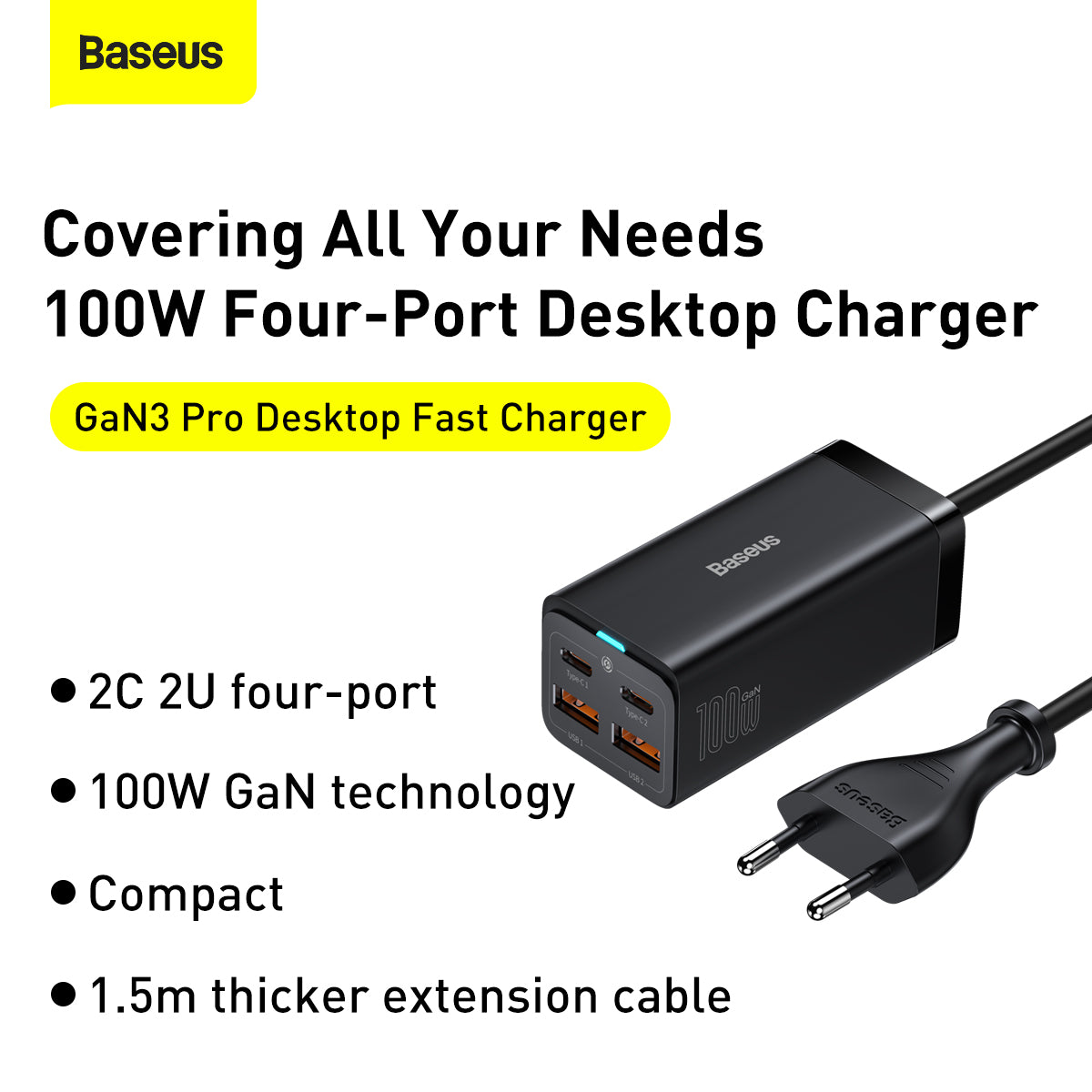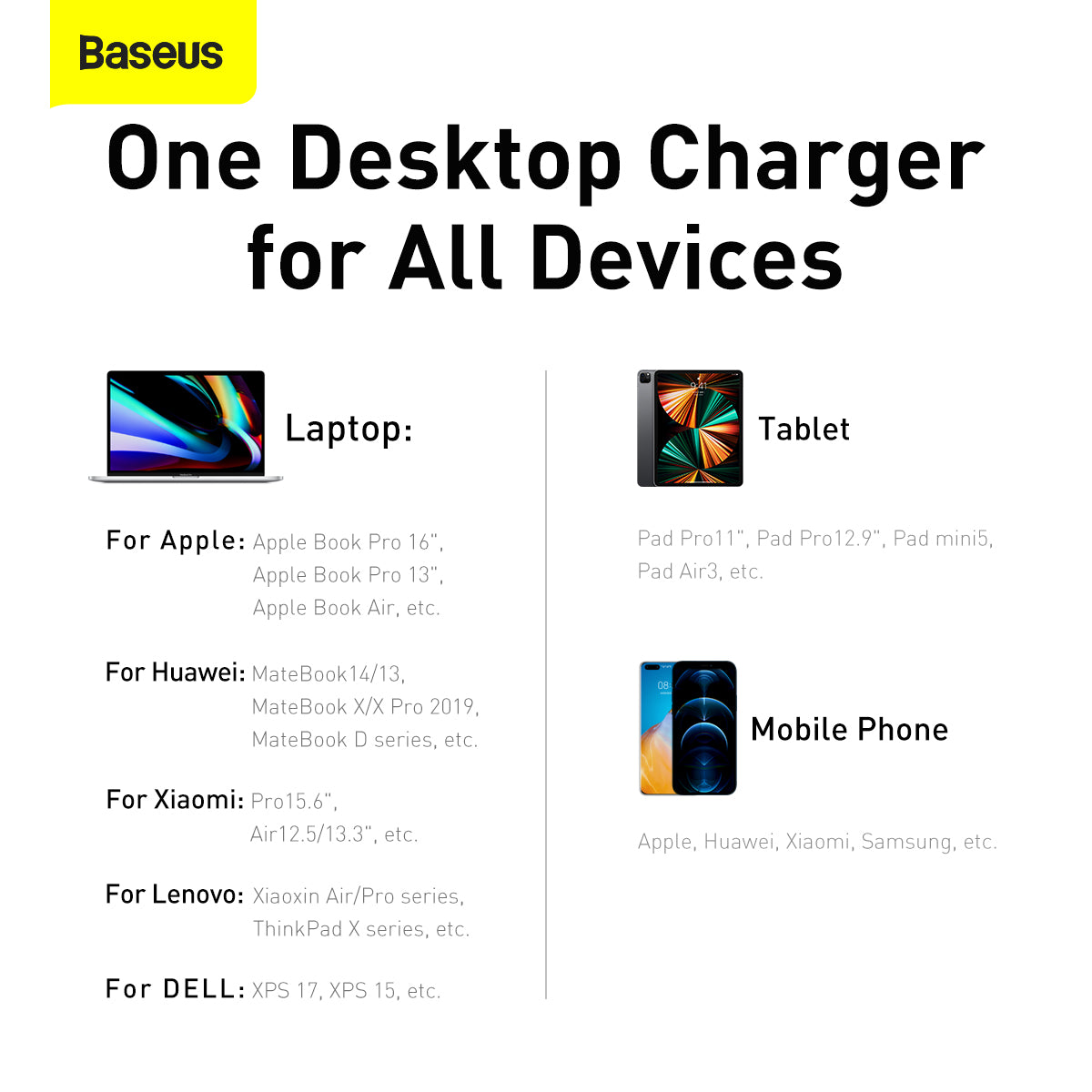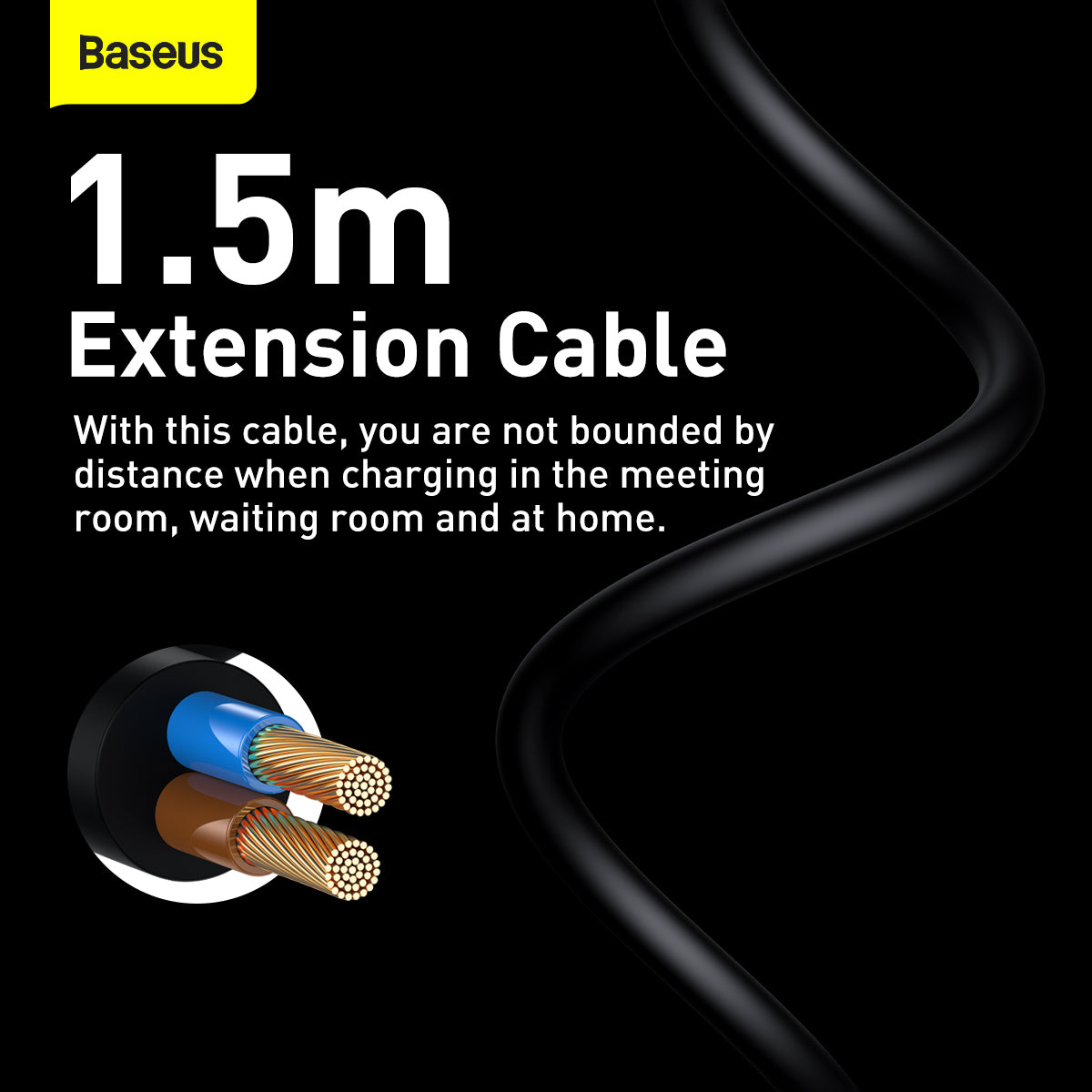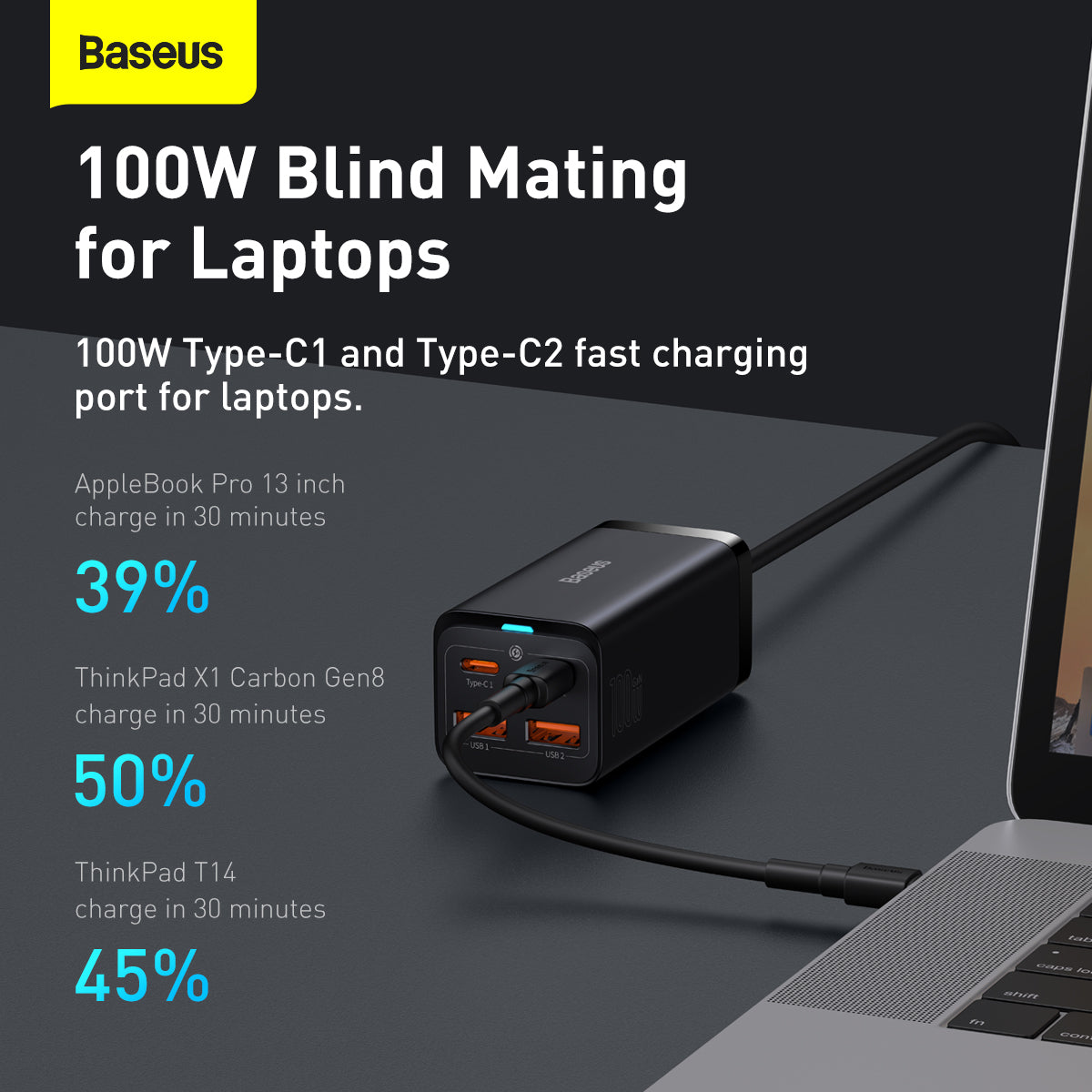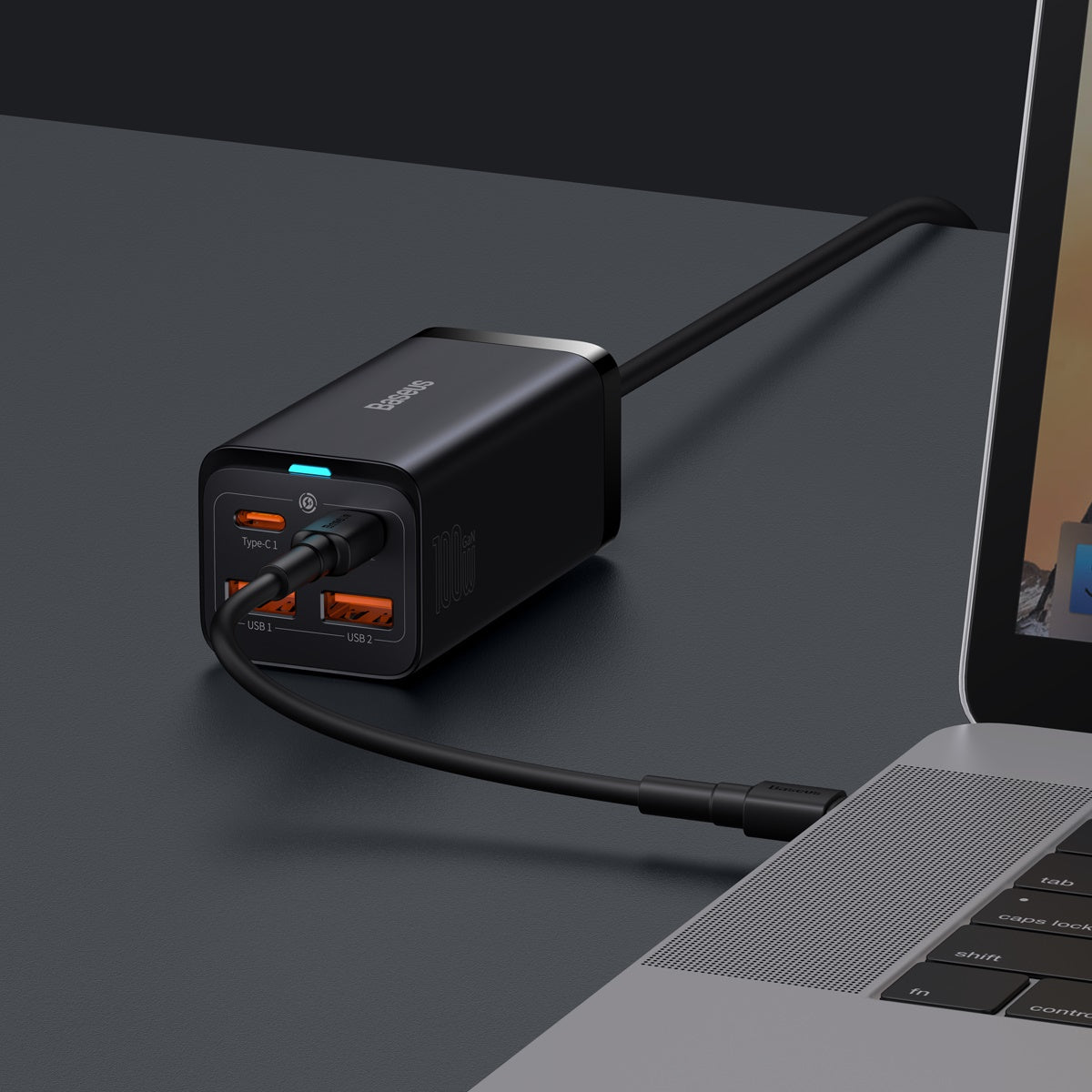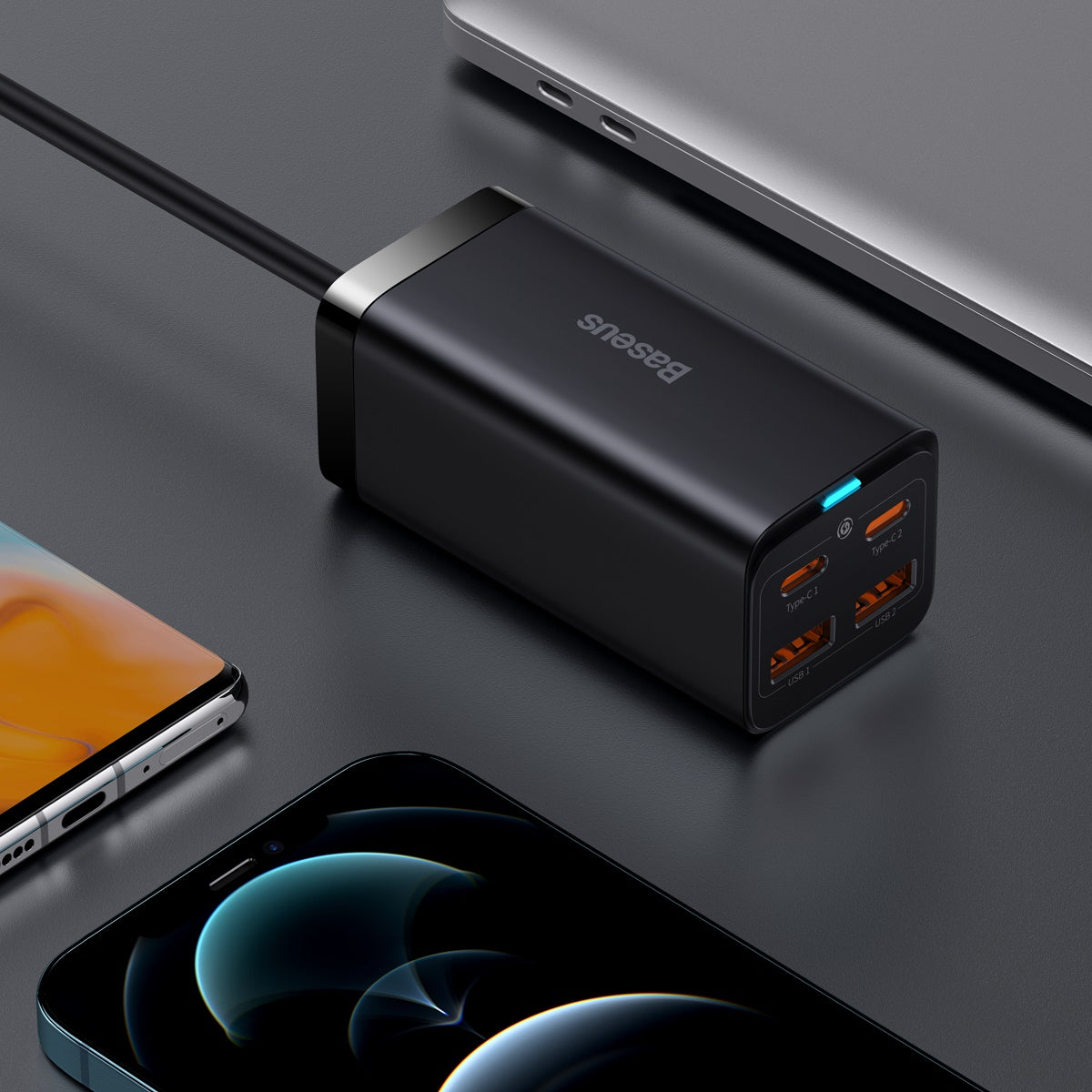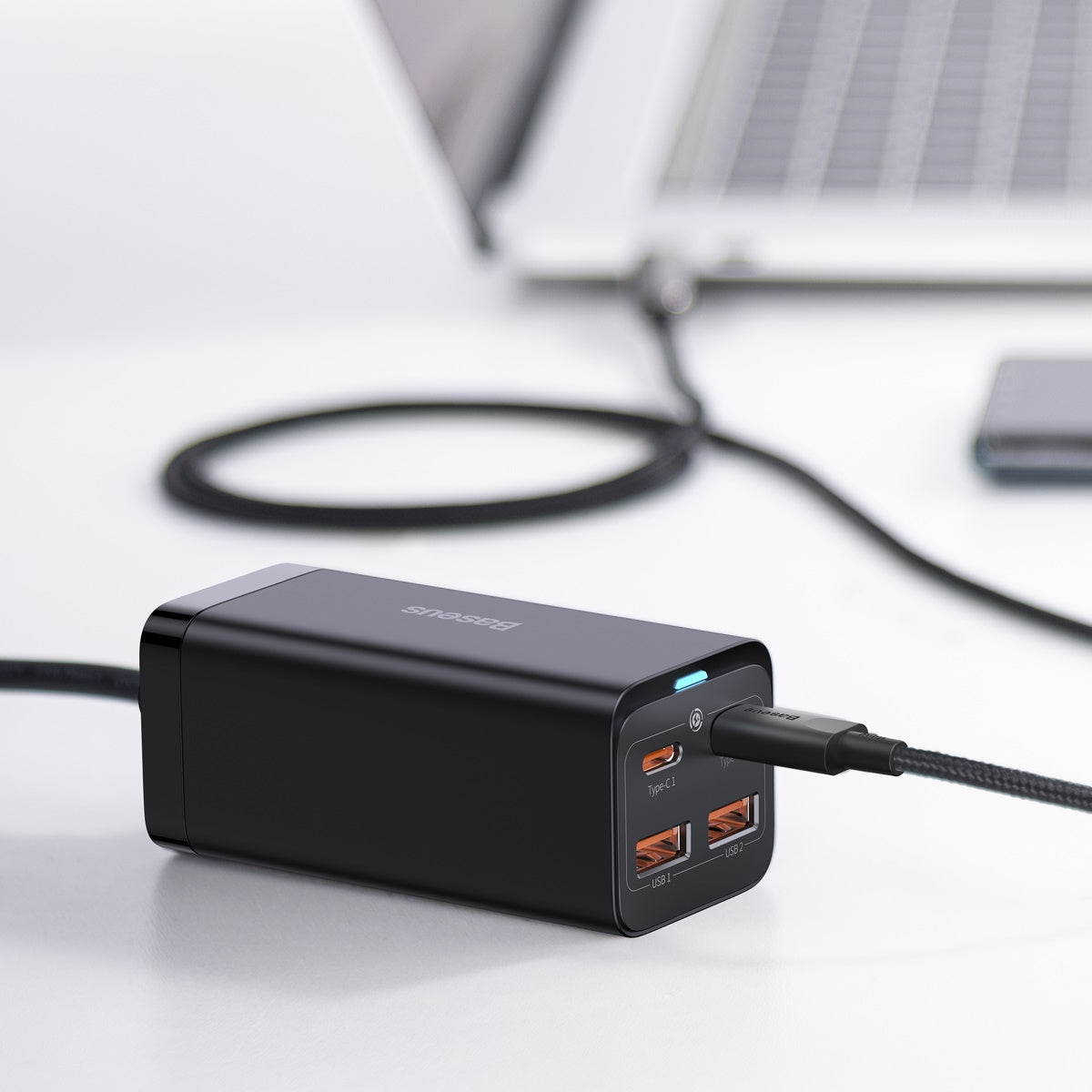 Baseus GaN3 Pro Desktop Fast Charger 2 USB-Type C + 2 USB-A 100W EU - Black
The Baseus GaN3 Pro Desktop Fast Charger is a powerful and efficient corded charger with 4 ports, including 2 USB-C and 2 USB-A. It utilizes GaN technology to provide fast charging for up to 4 devices simultaneously. The charger supports up to 100W output on any of the Type-C interfaces when the other ports are not in use, ensuring optimal power delivery for each device.
- The New GaN3 USB-C Charger: Compact and efficient charger that revolutionizes your charging experience.
- 100W High Speed: Fast charging up to 100W for USB-C devices, including laptops and smartphones.
- Power Up to 4 Devices Simultaneously: Supports simultaneous charging of multiple devices.
- Smaller Size, More Power: 10% smaller than previous GaN2 products without compromising power, saving space and maintaining a tidy desk.