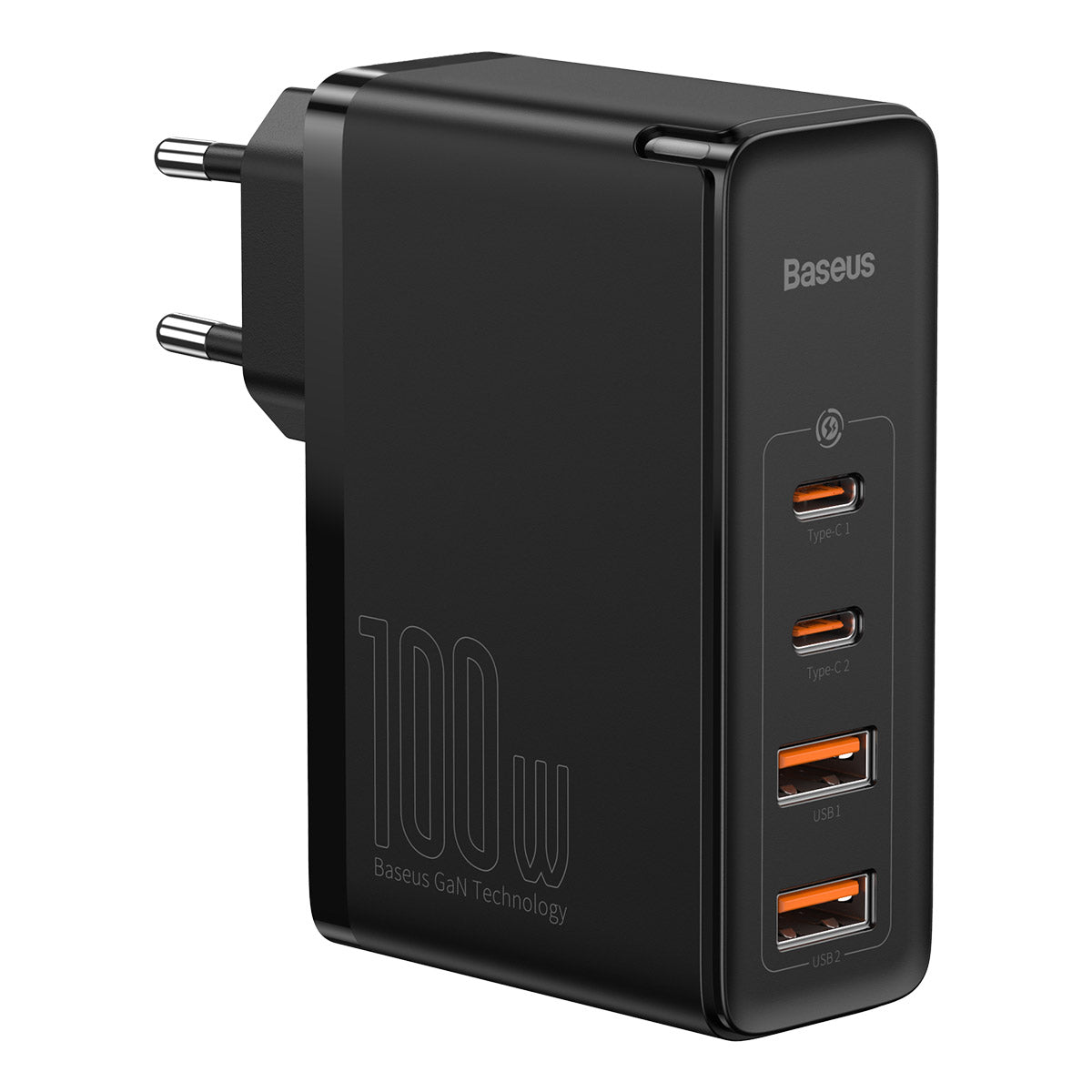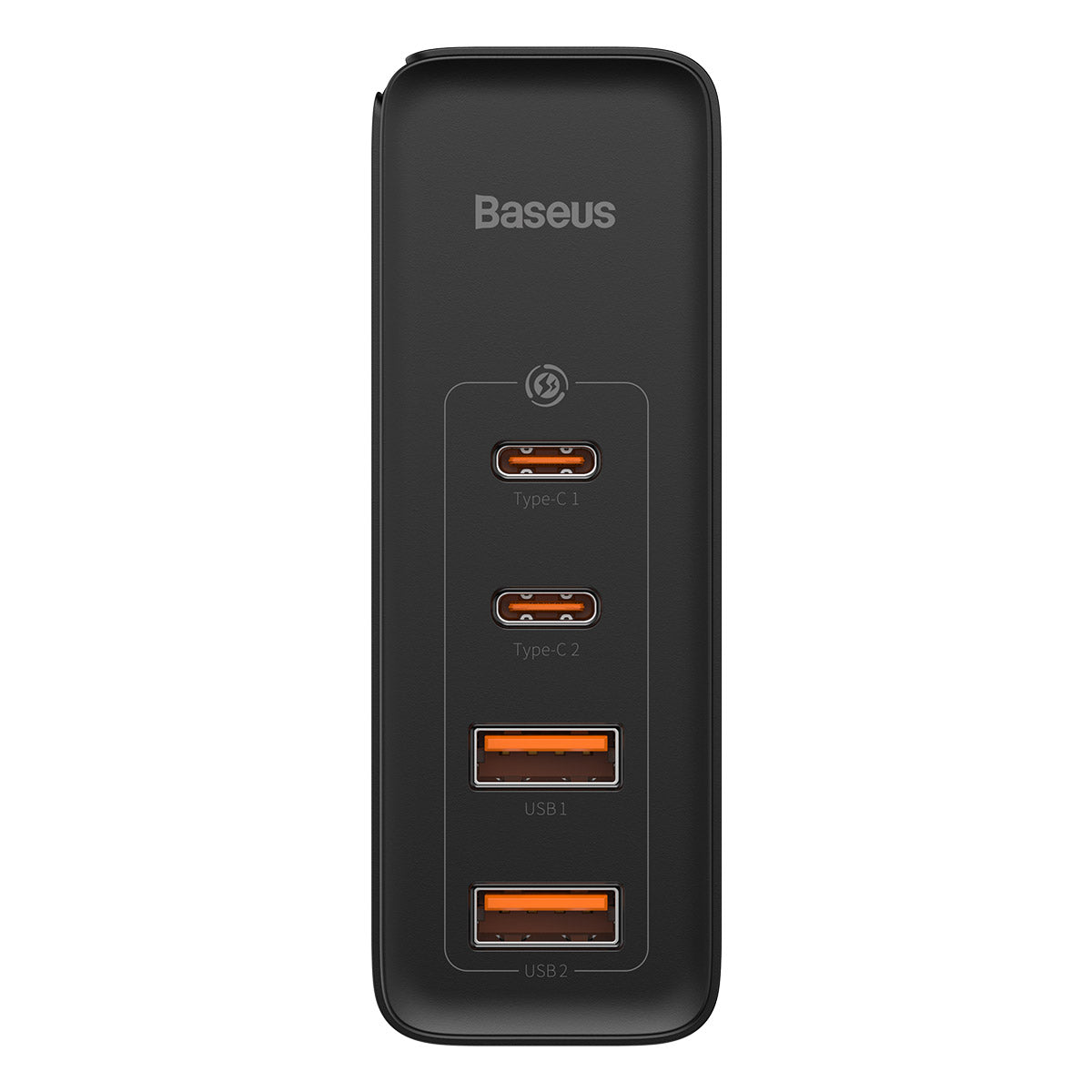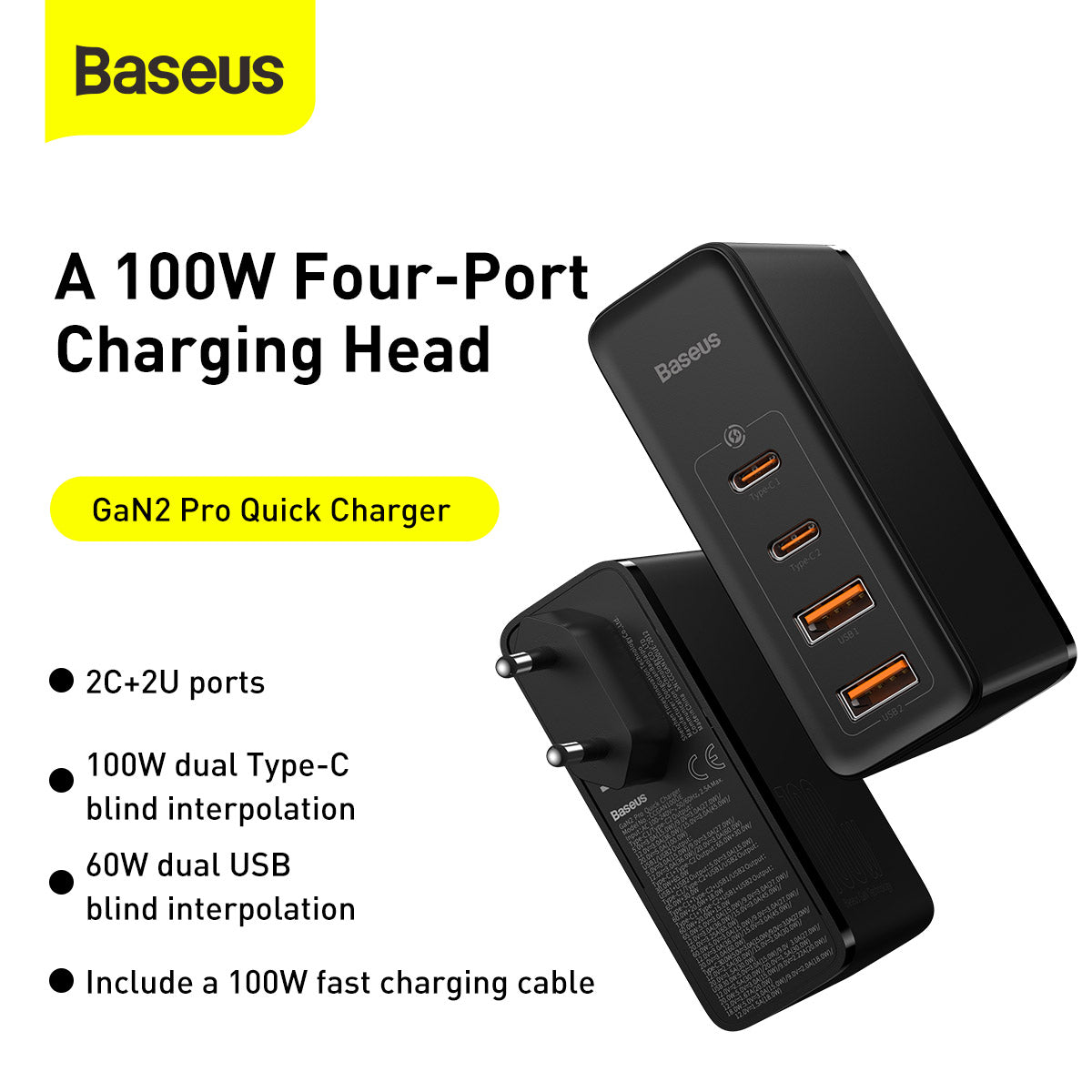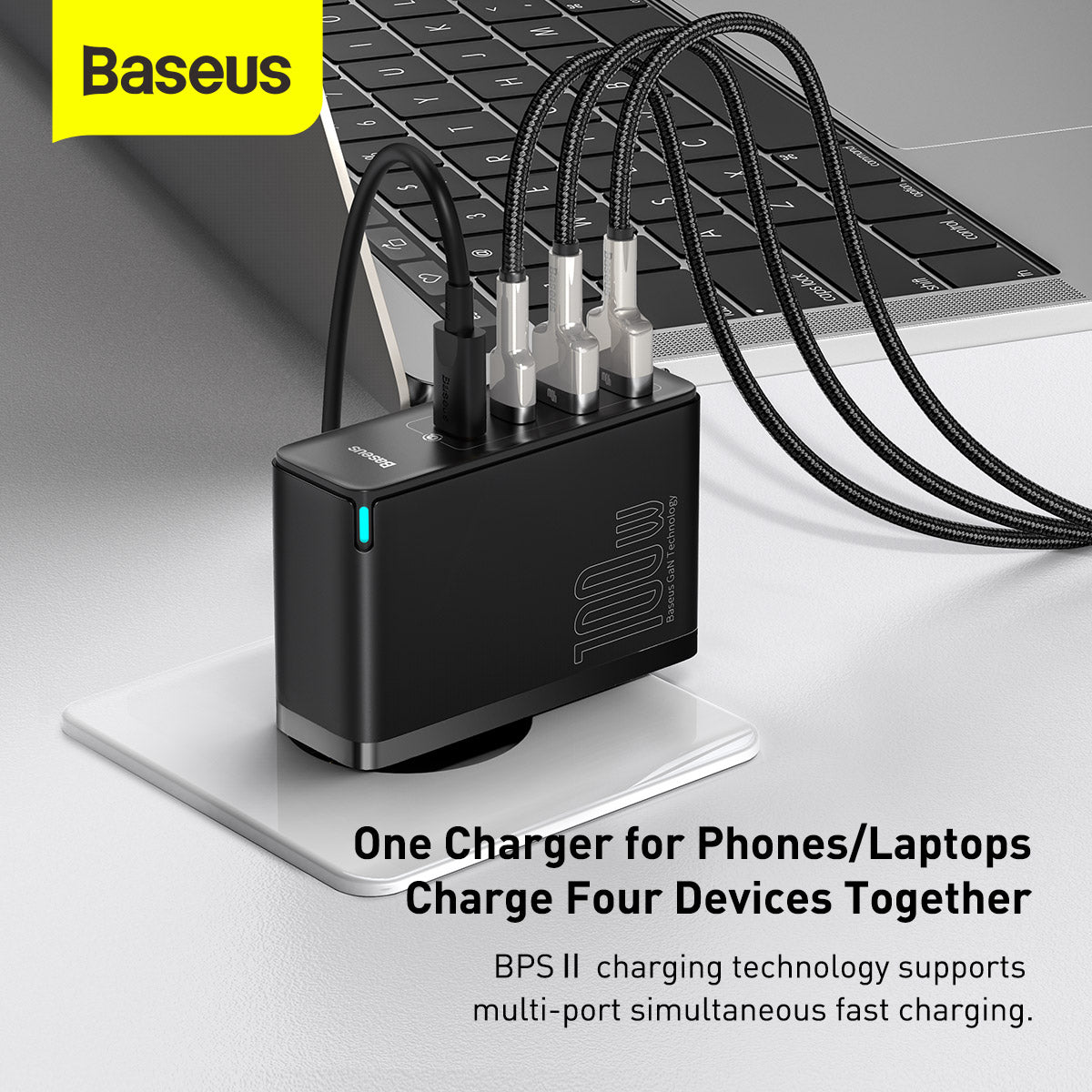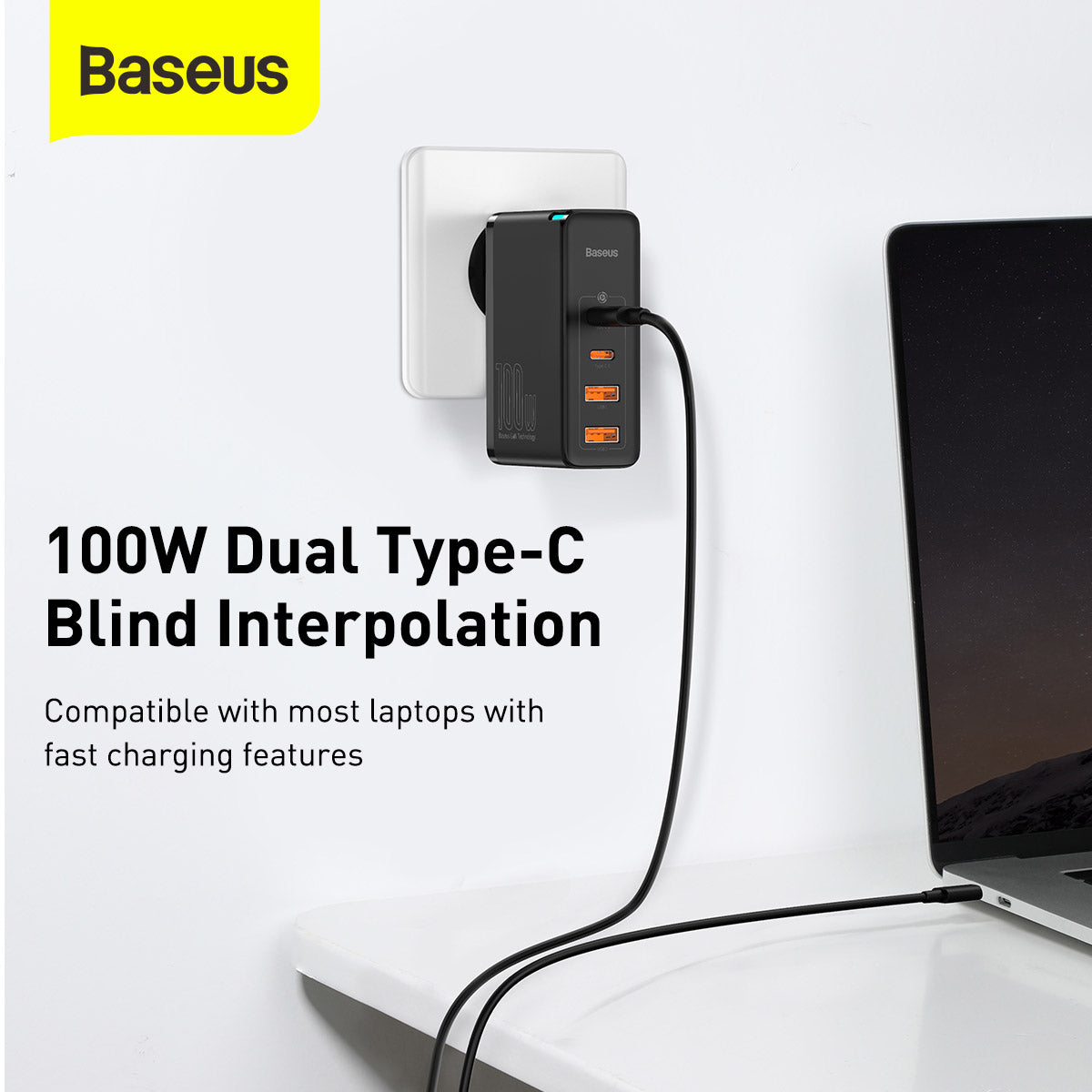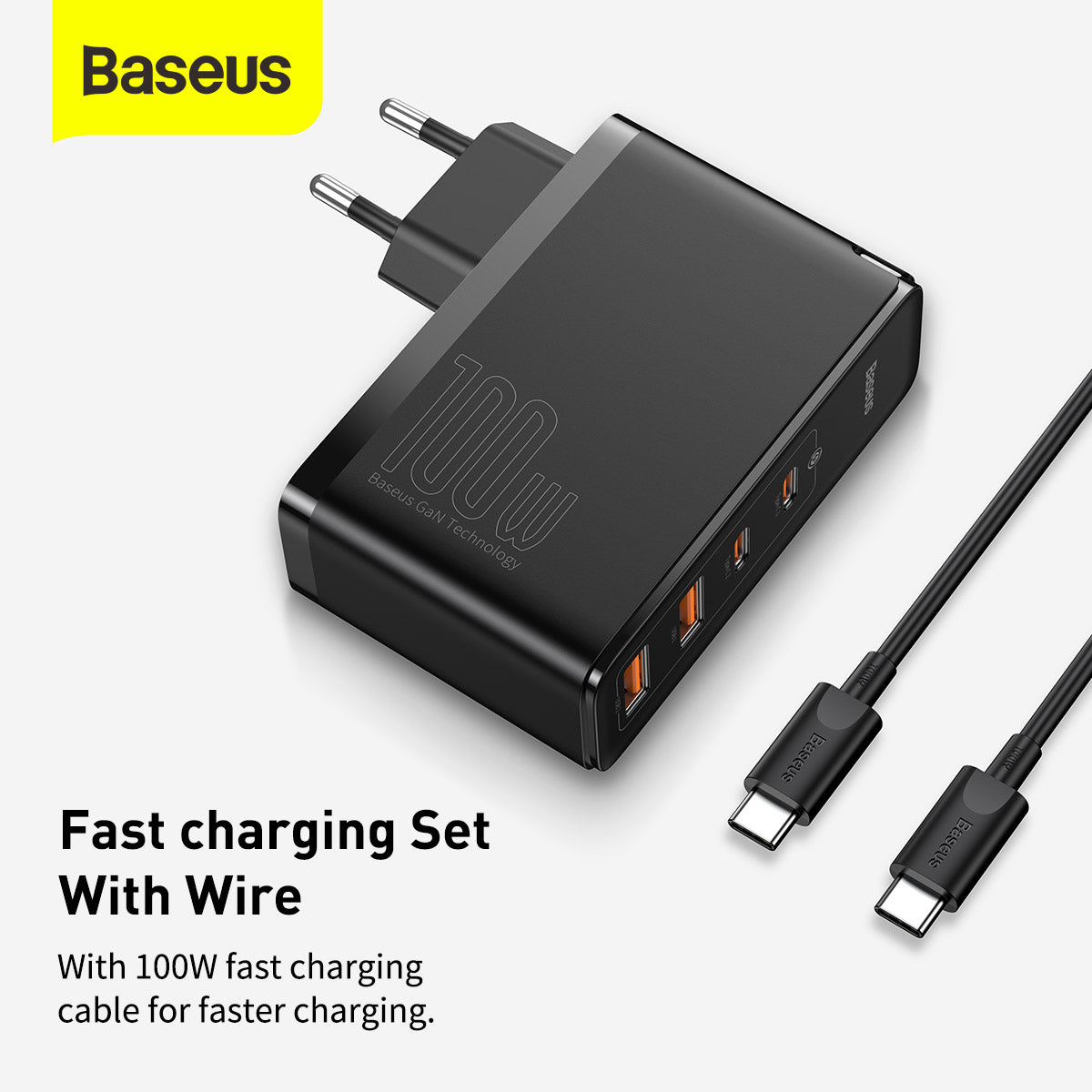 Baseus GaN2 Pro 100W Quick Charger with 4 Ports, 2 USB-C + 2 USB EU Black
The Baseus GaN2 Pro 100W Fast Charger is a compact and powerful Gallium Nitride (GaN) wall charger with 4 ports, including 2 USB-C and 2 USB-A, allowing for simultaneous charging of multiple devices. With its fast charging capabilities, it can deliver up to 100W output when using only one of the Type-C ports, making it ideal for charging laptops and other high-power devices.
This charger is 3x faster than standard 5W chargers and supports various fast-charging protocols, including PD3.0, QC3.0, and PPS, ensuring quick and efficient charging for a wide range of devices.
- Shared Charging System: Charge 4 devices simultaneously, saving 75% of charging waiting time.
- High-Power PD Charger: Quickly charge laptops with Type-C ports.
- Compatible with Various Laptops: Supports fast charging for laptops from brands like Lenovo, Dell, HP, and more.
- GaN II Technology: Utilizes Gallium Nitride technology for a compact and efficient design.