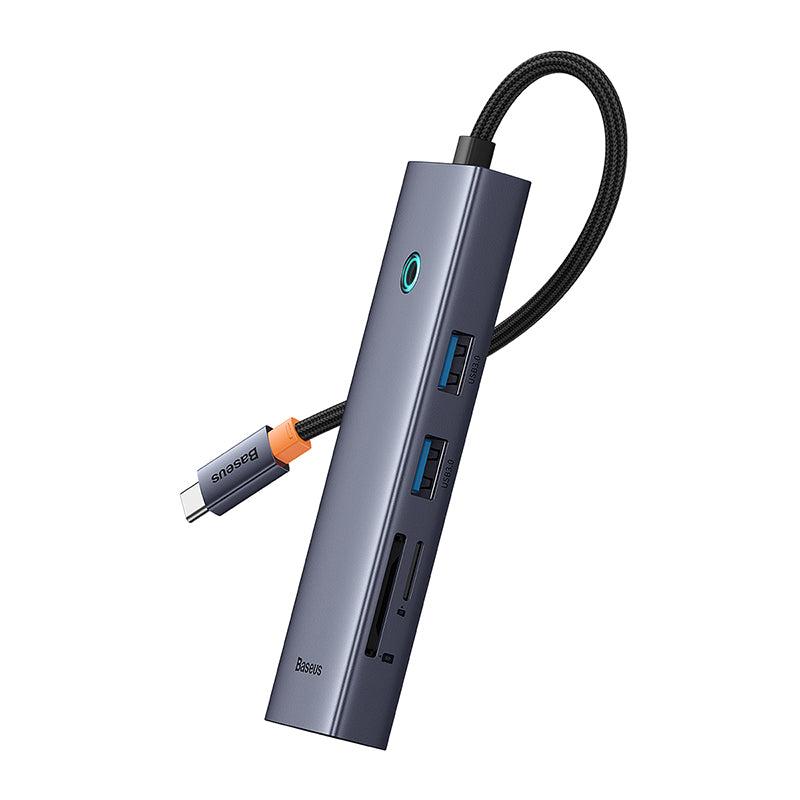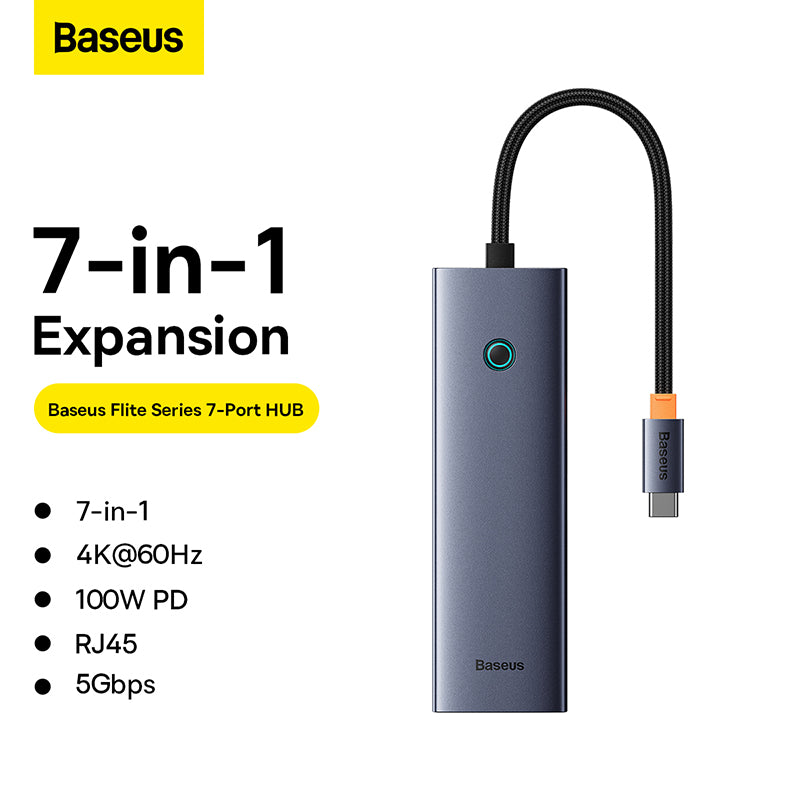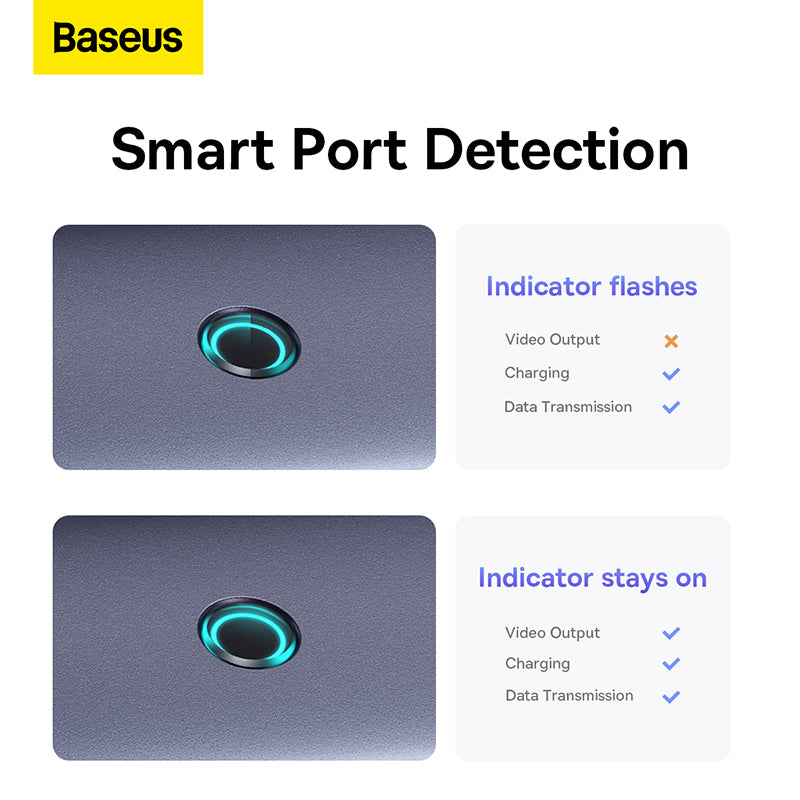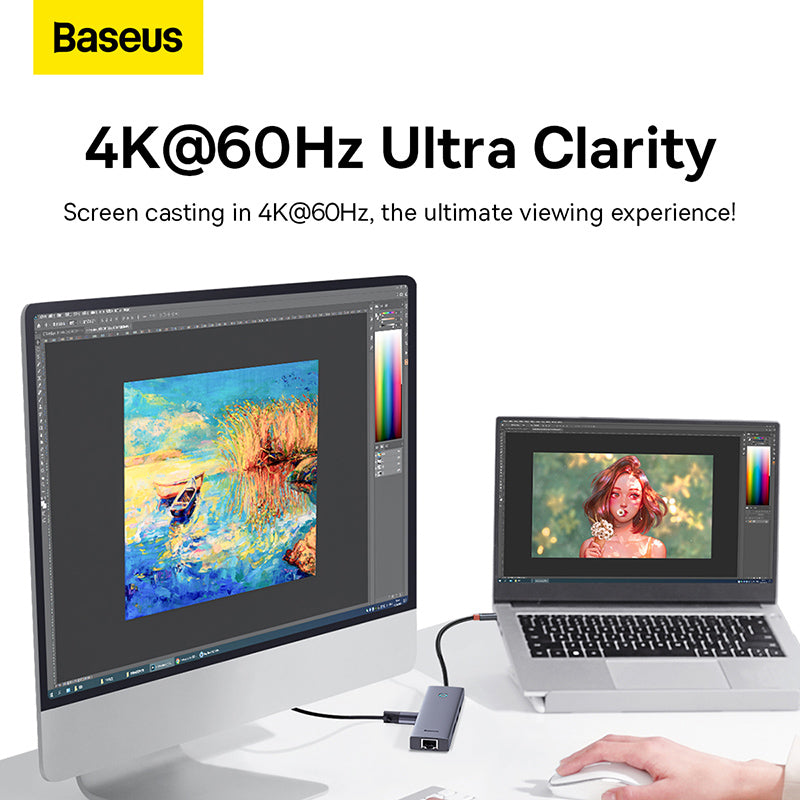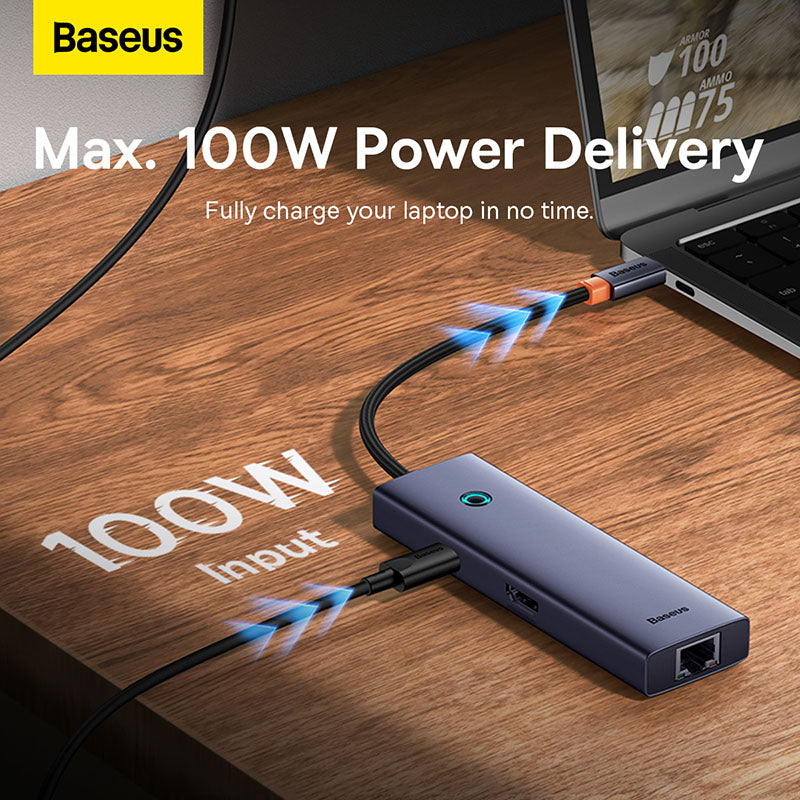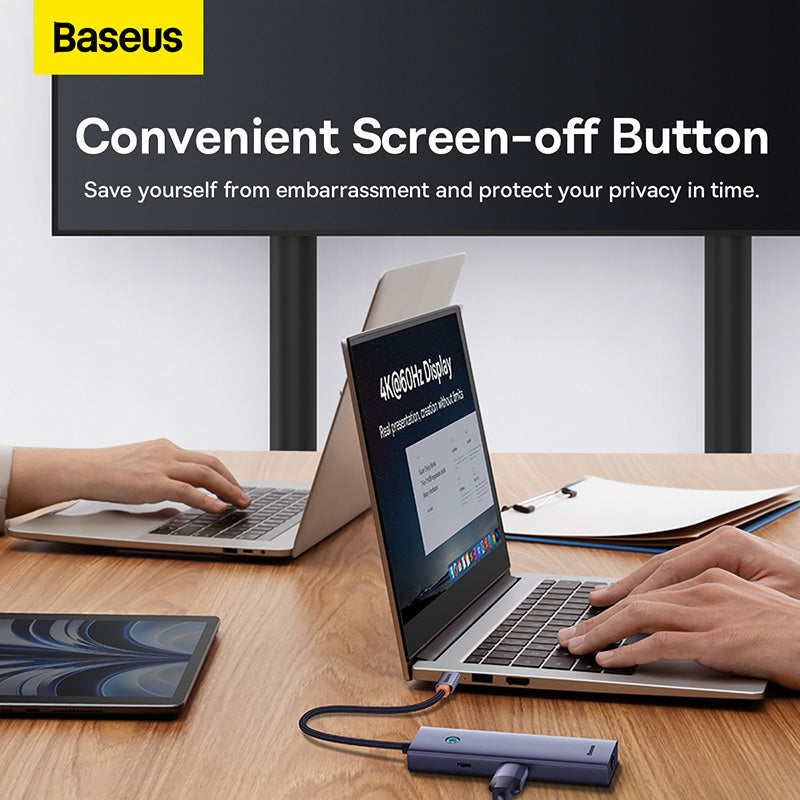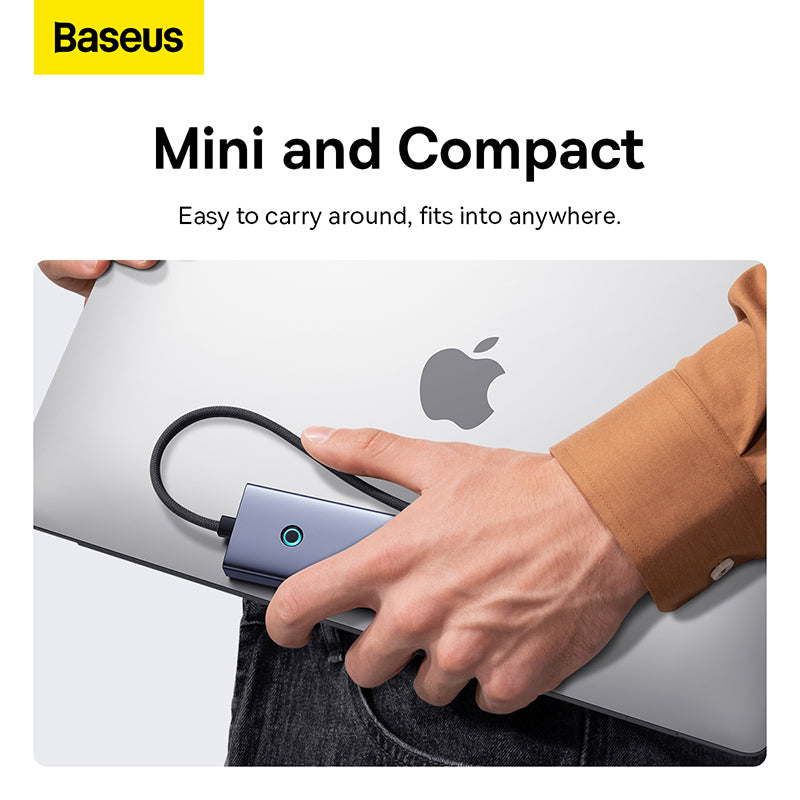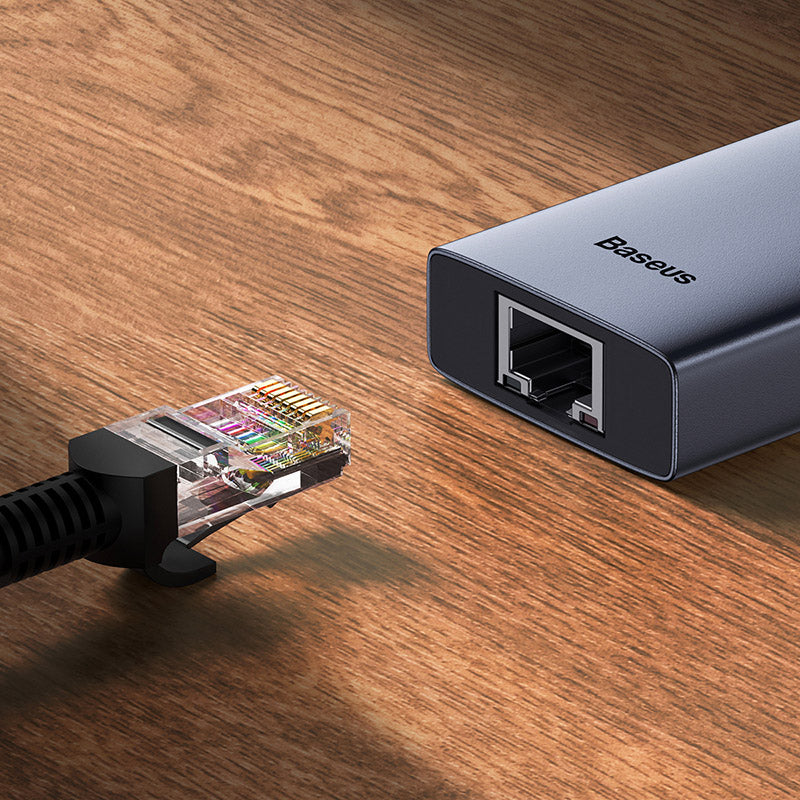 Baseus Flite Series 7 Port Type C HUB Docking Station Space Grey
The Baseus 7 in 1 Hub includes 2 USB ports, offering data transfer speeds of up to 5Gbps. Additionally, it is equipped with an HDMI port that supports a resolution of 4K at 60Hz. The hub is equipped with an Ethernet port that offers both fast and stable Internet connections, with speeds of up to 1000Mbps. The hub supports SD and micro SD card slots making it more convenient for daily use. Harness the power of 100W fast charging technology that swiftly recharges laptops and mobile devices. Its compact and lightweight design ensures effortless storage and convenient portability.
Easily link devices such as a computer mouse, keyboard, tablet, smartphone, or portable drive. The hub will be able to distinguish and prioritize specific ports in use like HDMI or data transfer, etc. There is a indicator light built on to display whether the video function is active or not.
- The hub boasts transfer speeds of 5Gbps.
- It offers a consistent internet speed of 1000Mbps.
- Rapid 100W PD (Power Delivery) charging capability.
- The hub features an HDMI port that supports 4K video quality.
- The micro SD and SD card slots allow for fast data transfers for photo and video editing.
- Braided cable allows for a bend-proof function and durability.
- Supports a screen off function, simply press the indicator button for instant privacy.