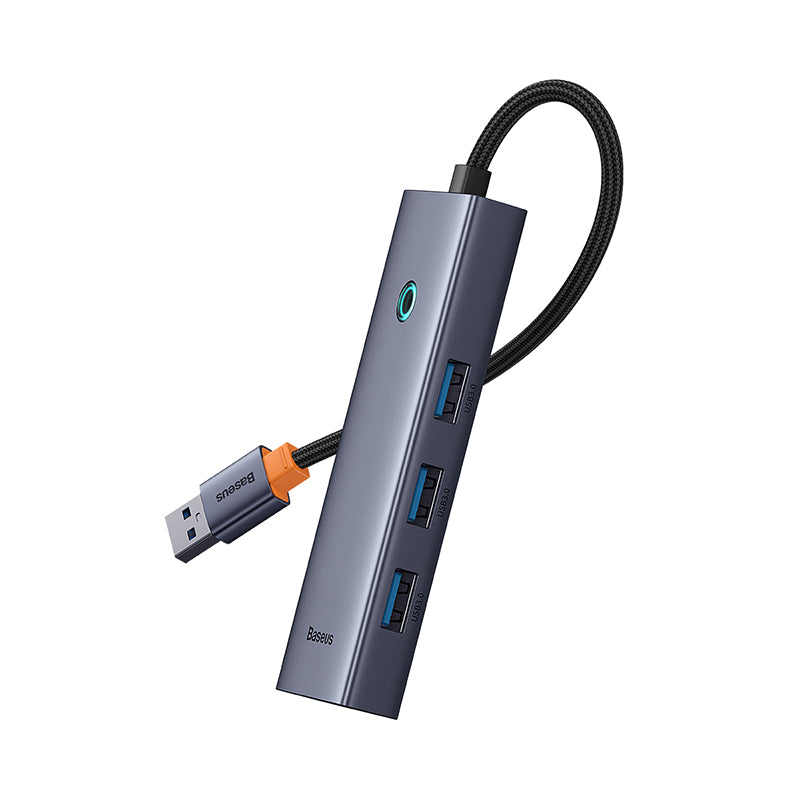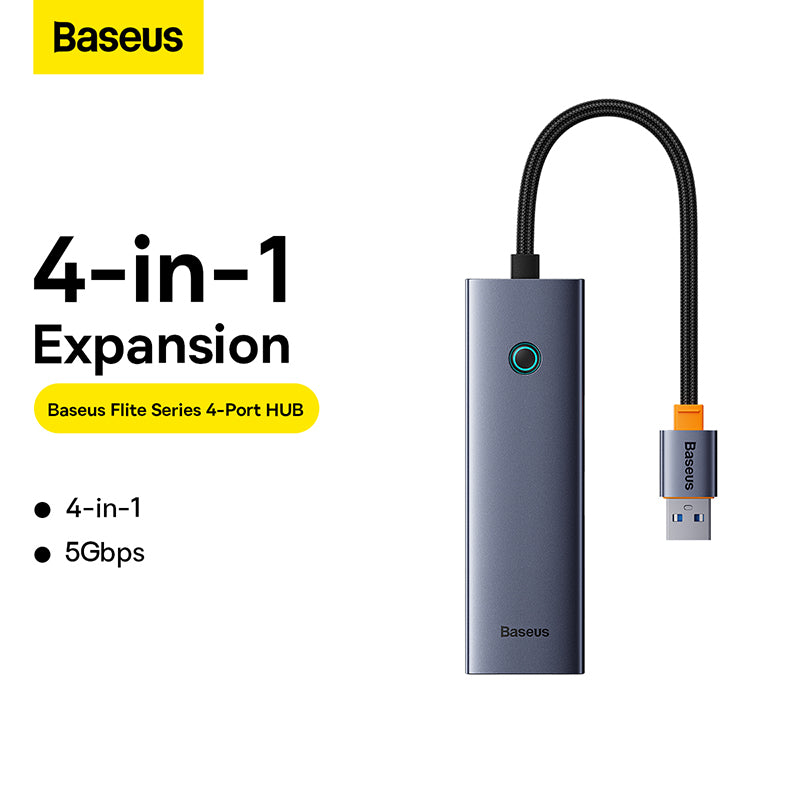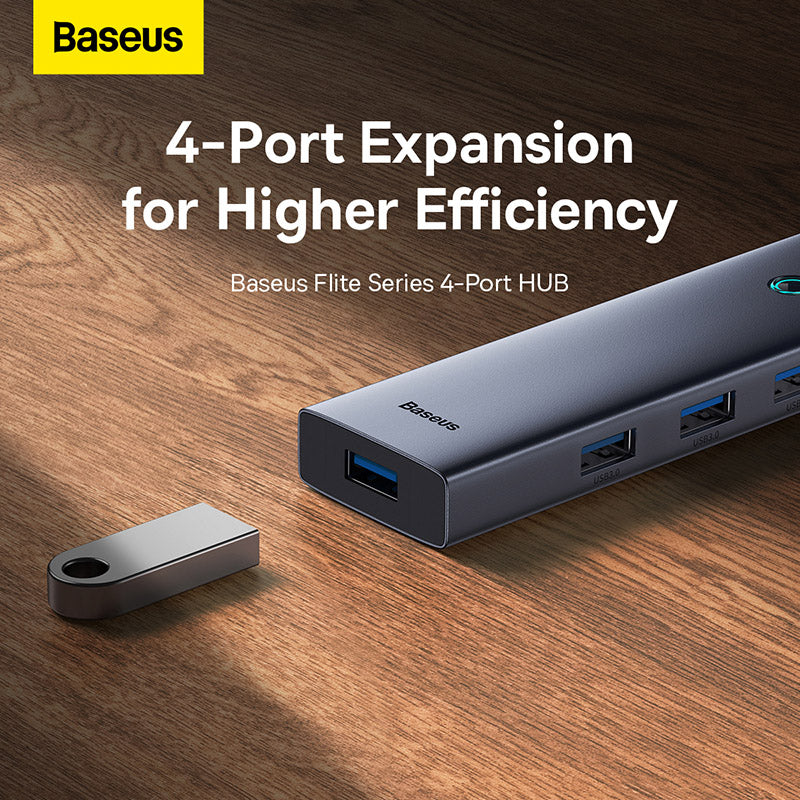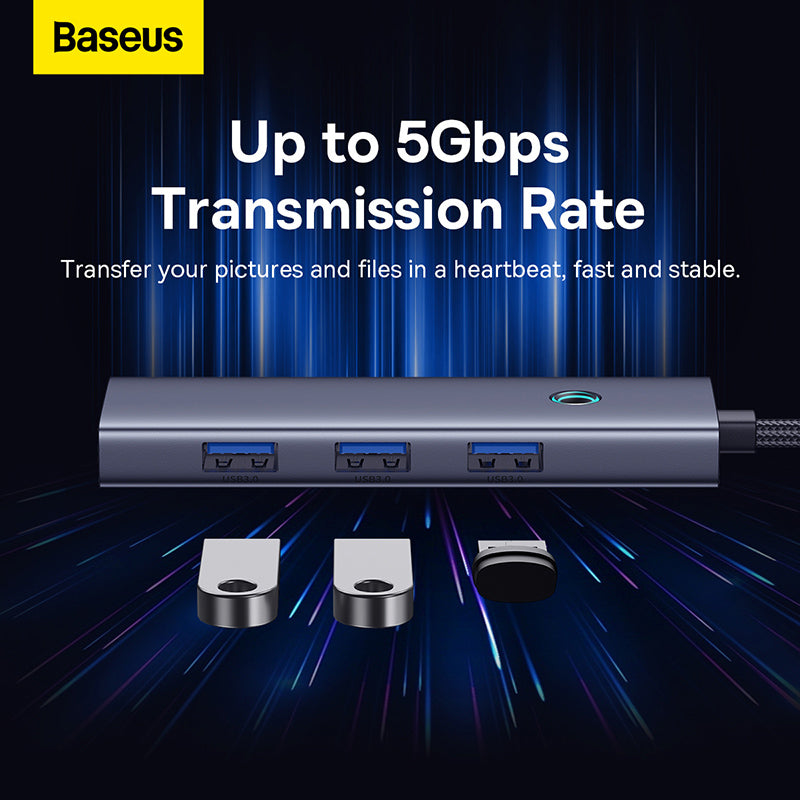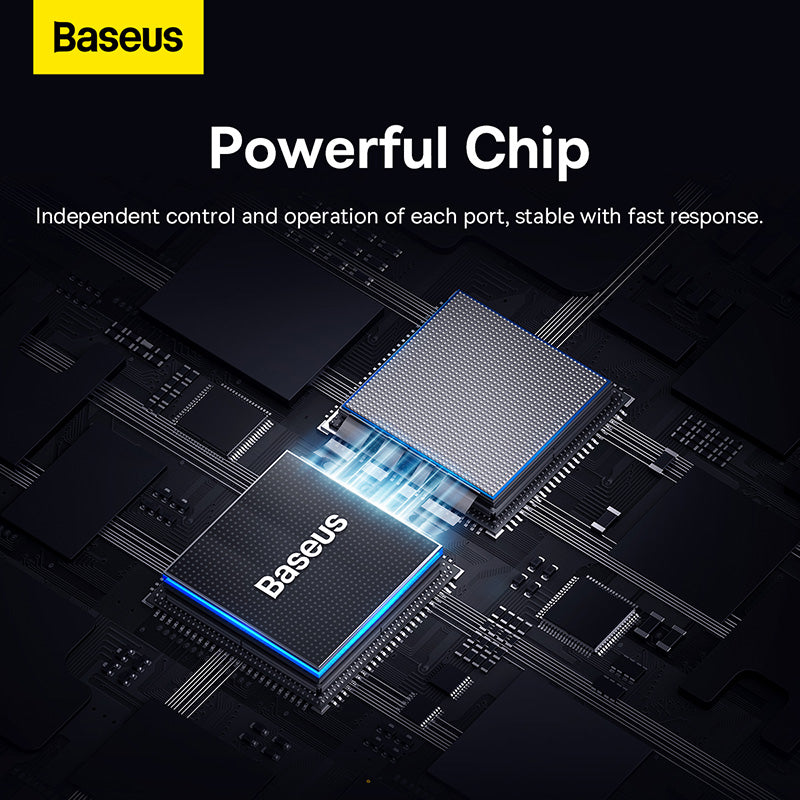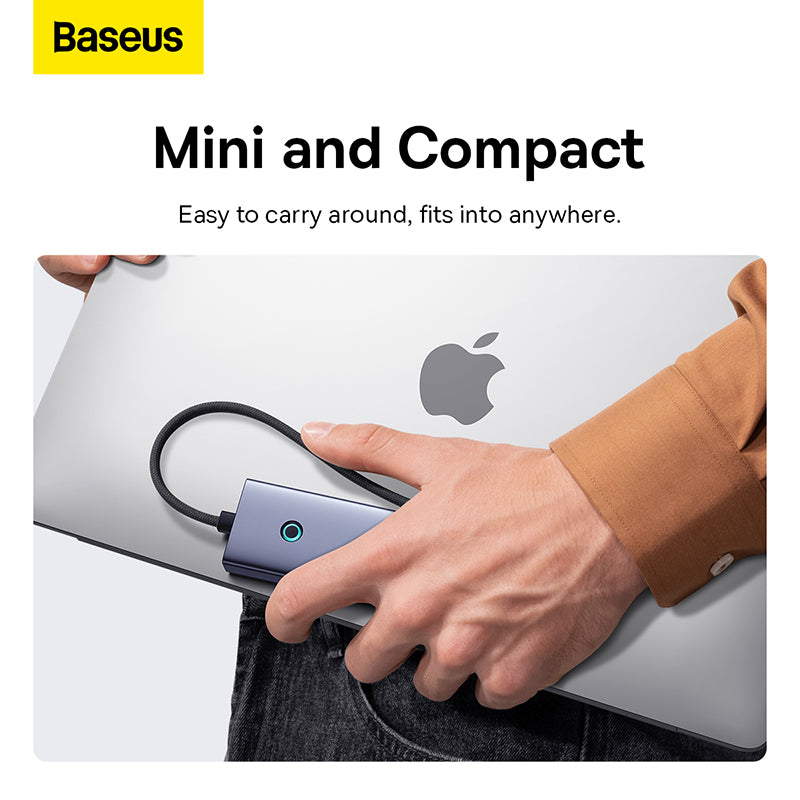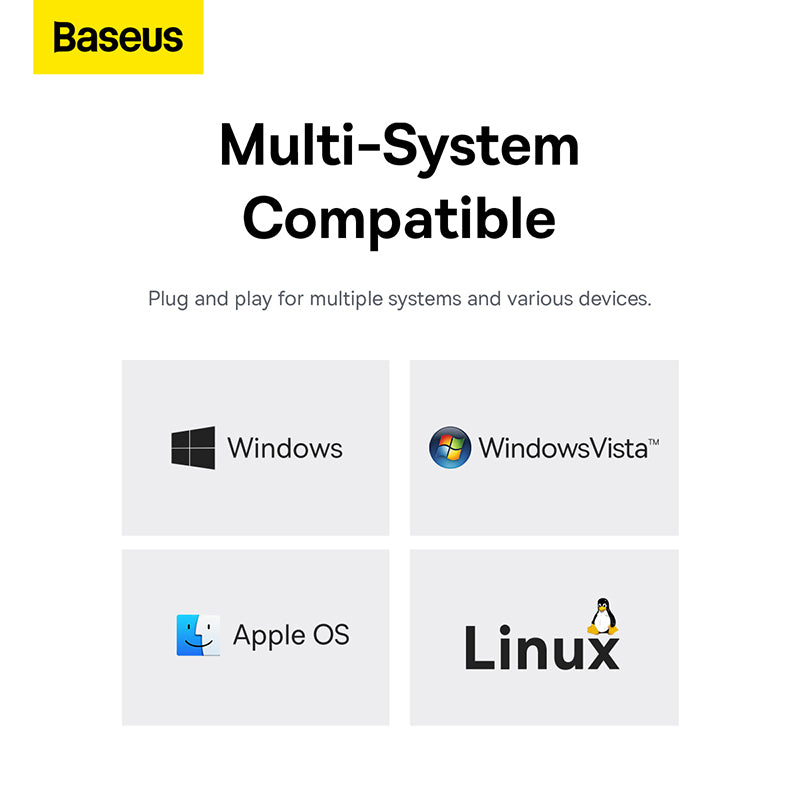 Baseus Flite Series 4-Port USB 3.0 Smart HUB - Space Grey
Baseus's Flite Series USB hubs provide simplicity and efficiency at a high standard. This hub has a full aluminum casing and a bend proof durable braided cable. All of the USB ports provide speeds up to 5Gbps for data transferring, for devices that are compatible for those functions. The smart port allocation function allows for power prioritizing between ports that requires more power or is being prioritized. With a small and compact design you can carry this hub with you and save a lot of bag or desk space.
- Supports 5Gbps transfer data speeds.
- All 4 ports are USB 3.0 compliant.
- The braided cable and aluminum casing allows for durable design that is also bendproof.
- Compatible with virtually all operating systems.