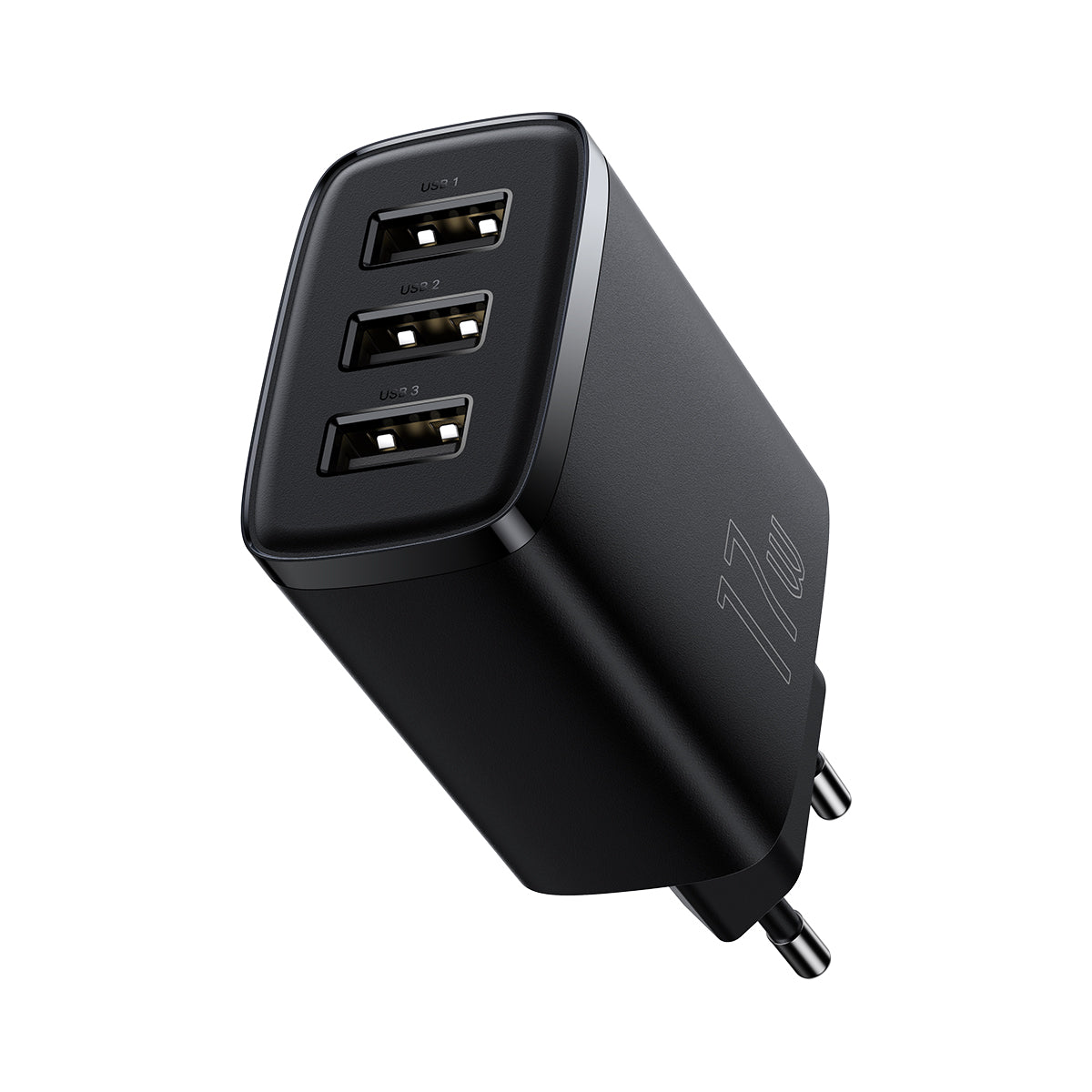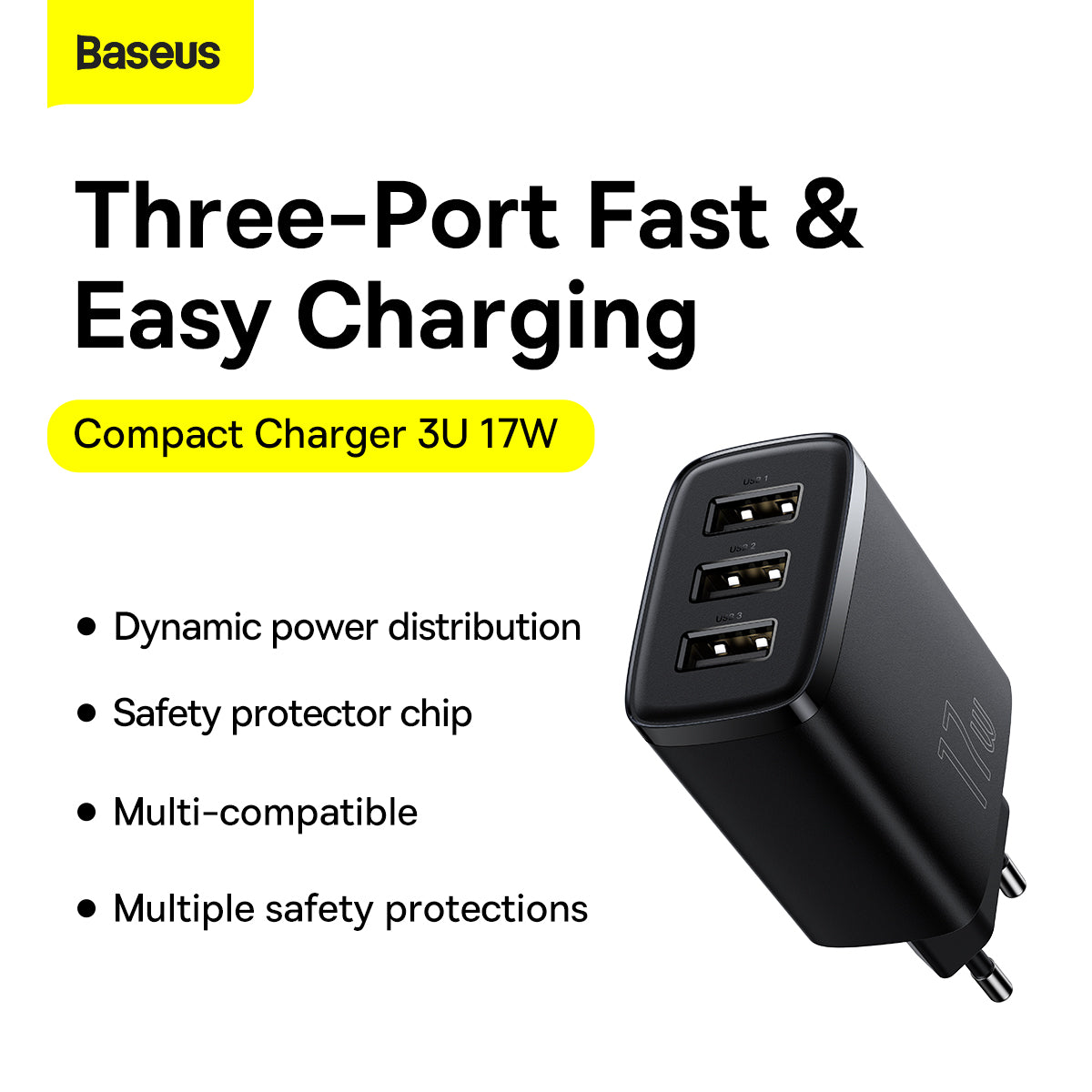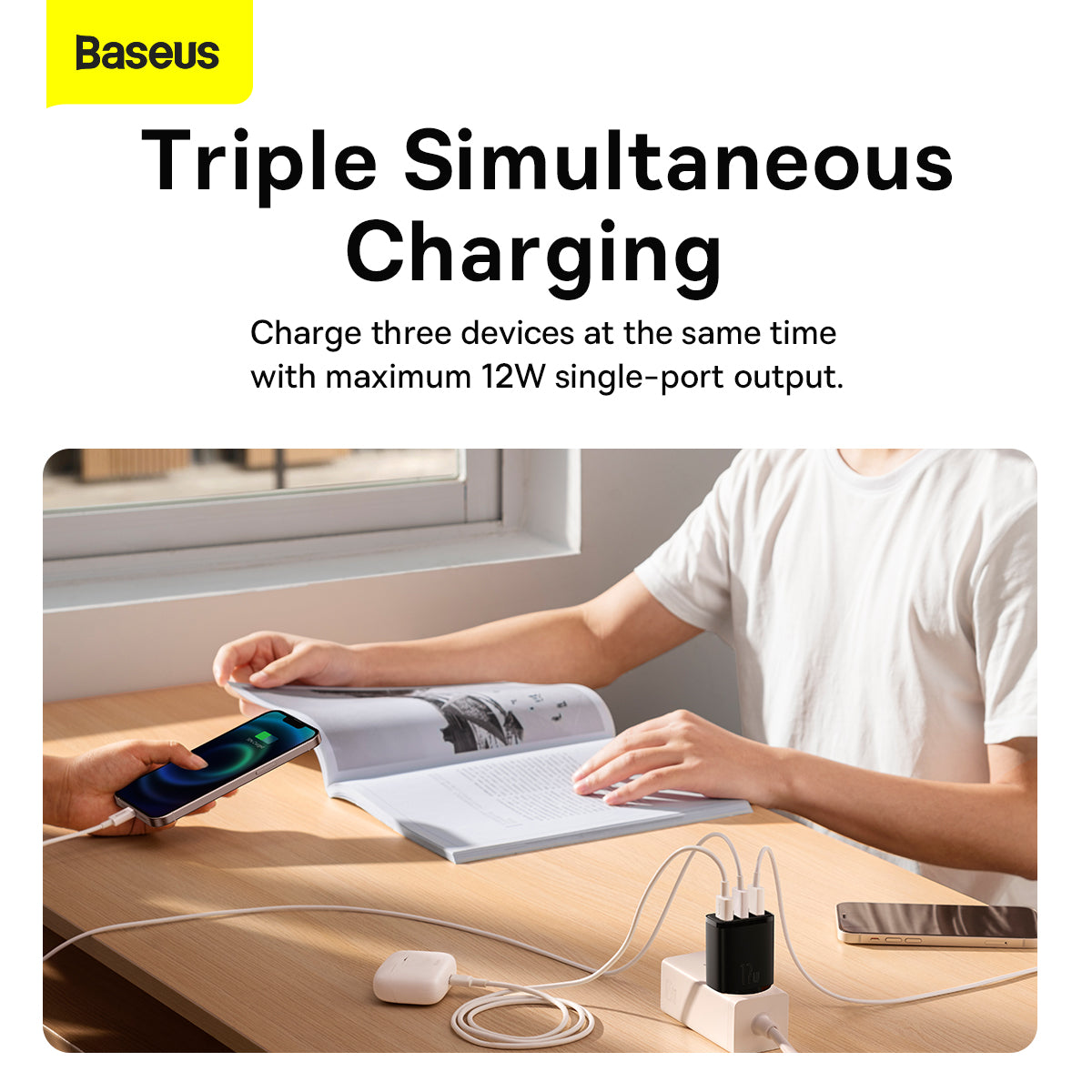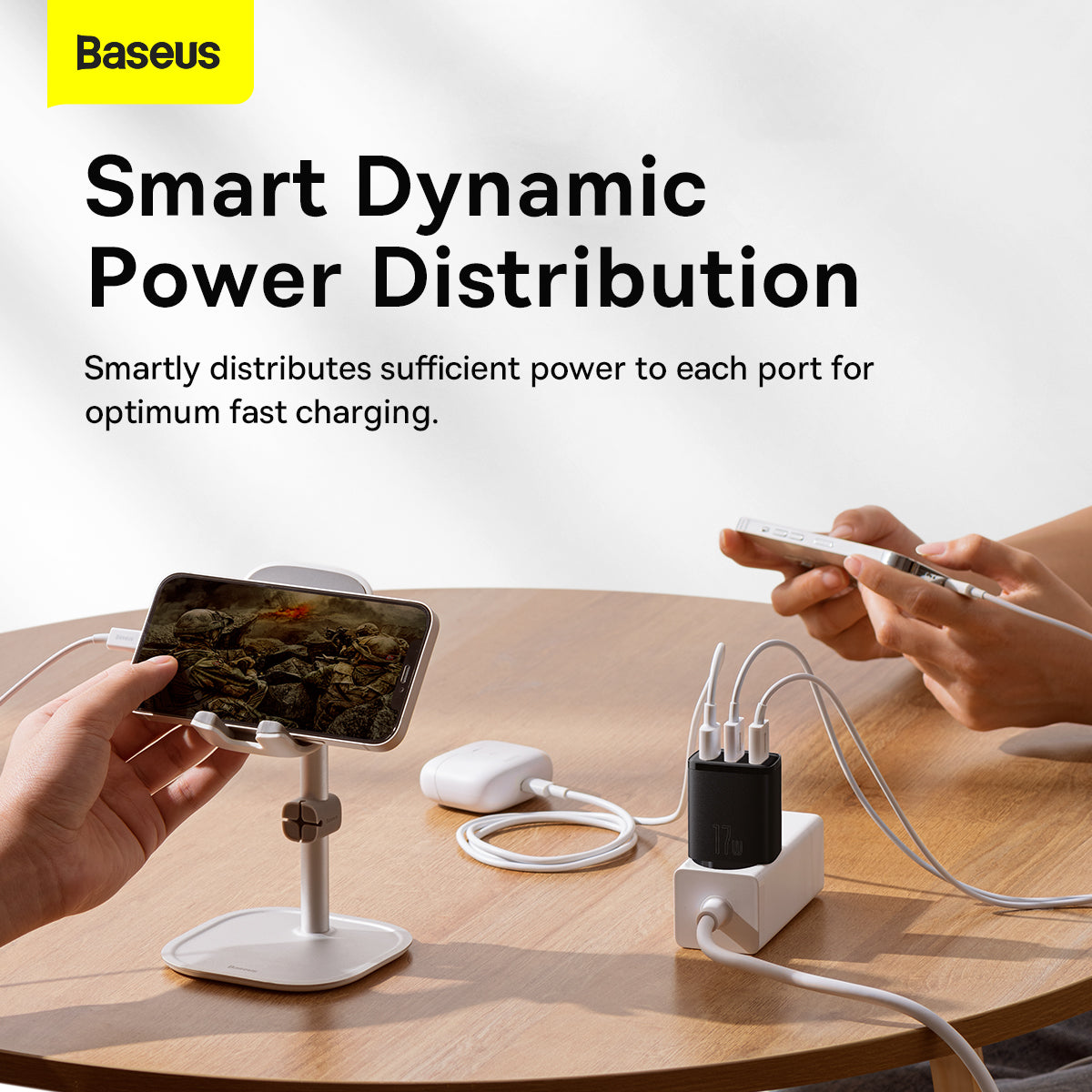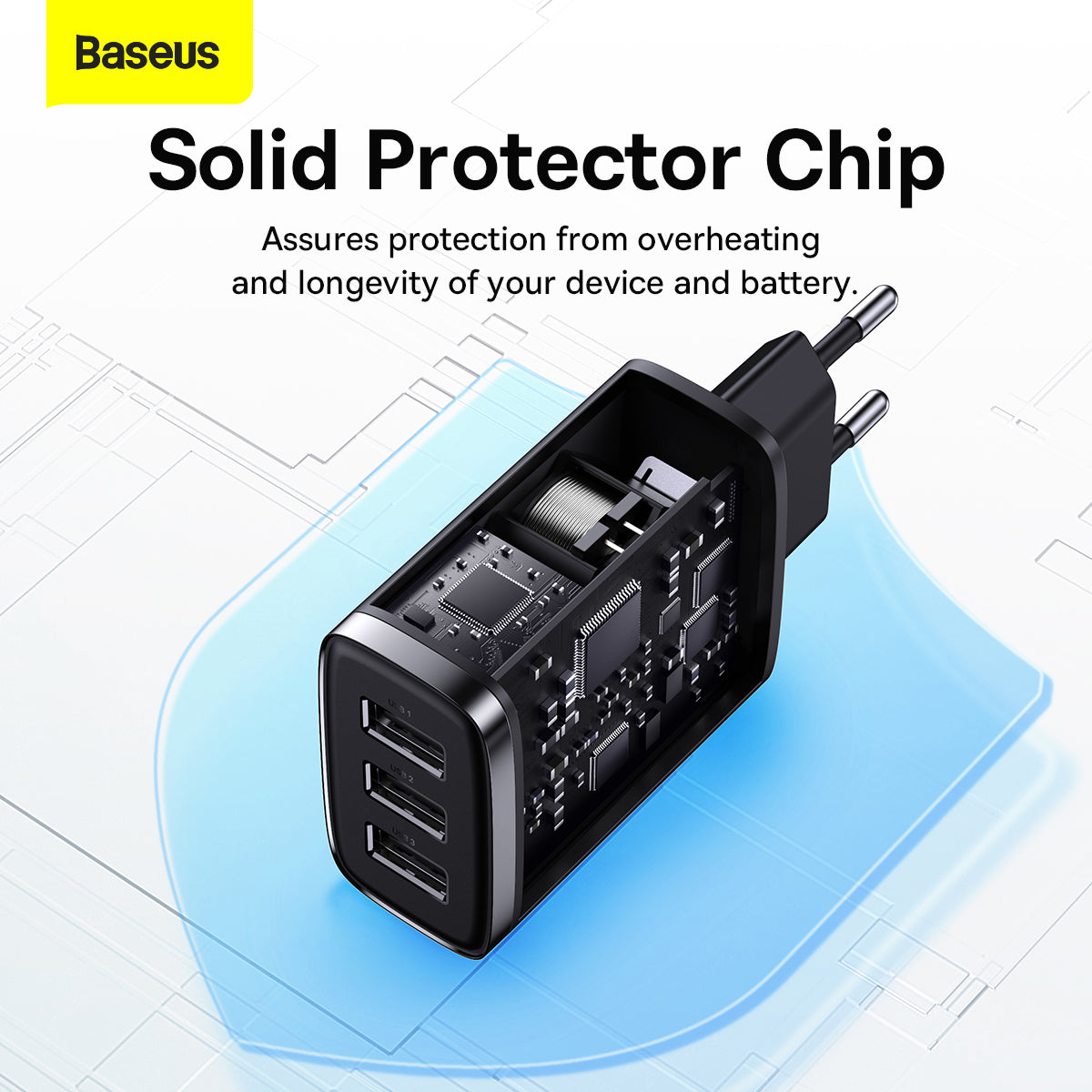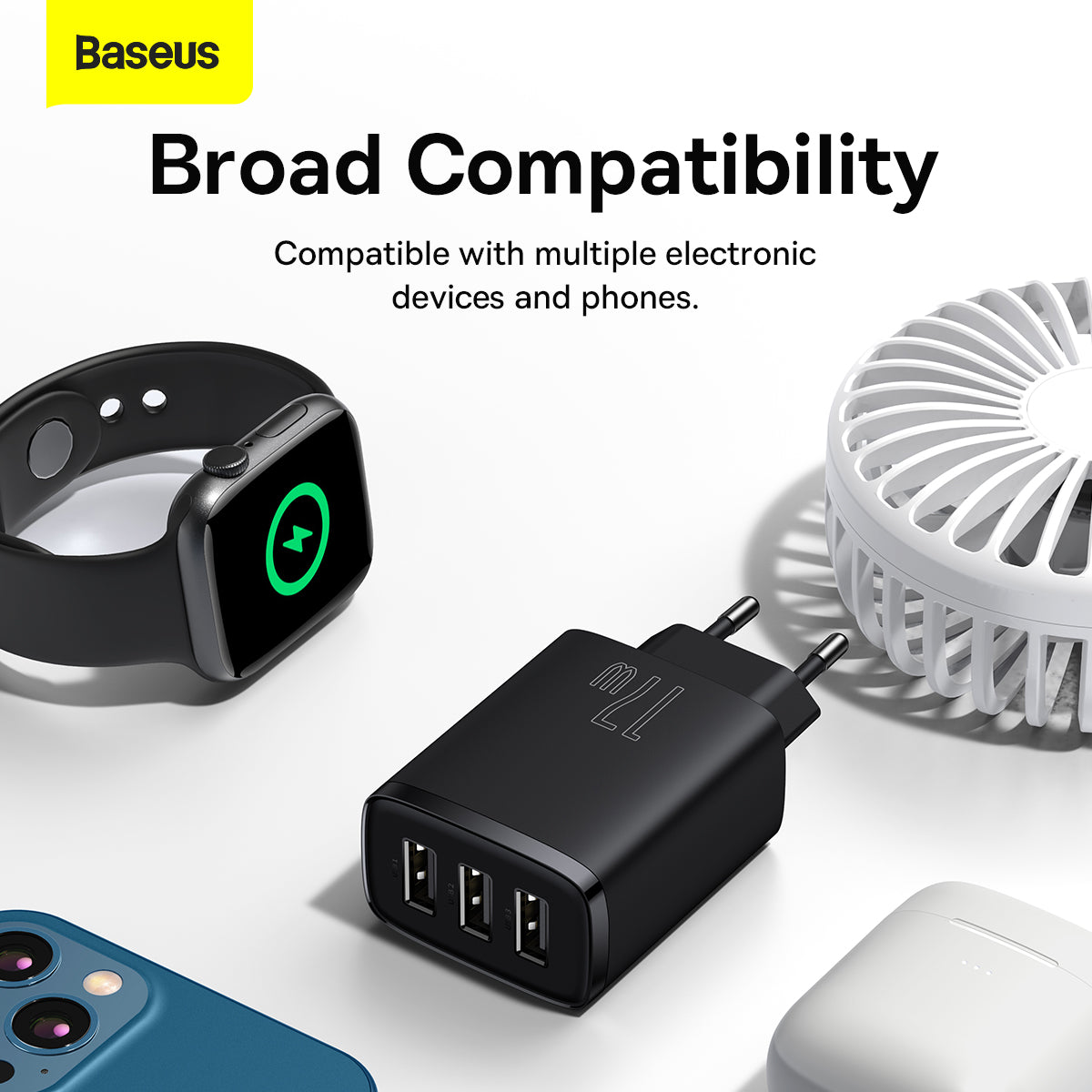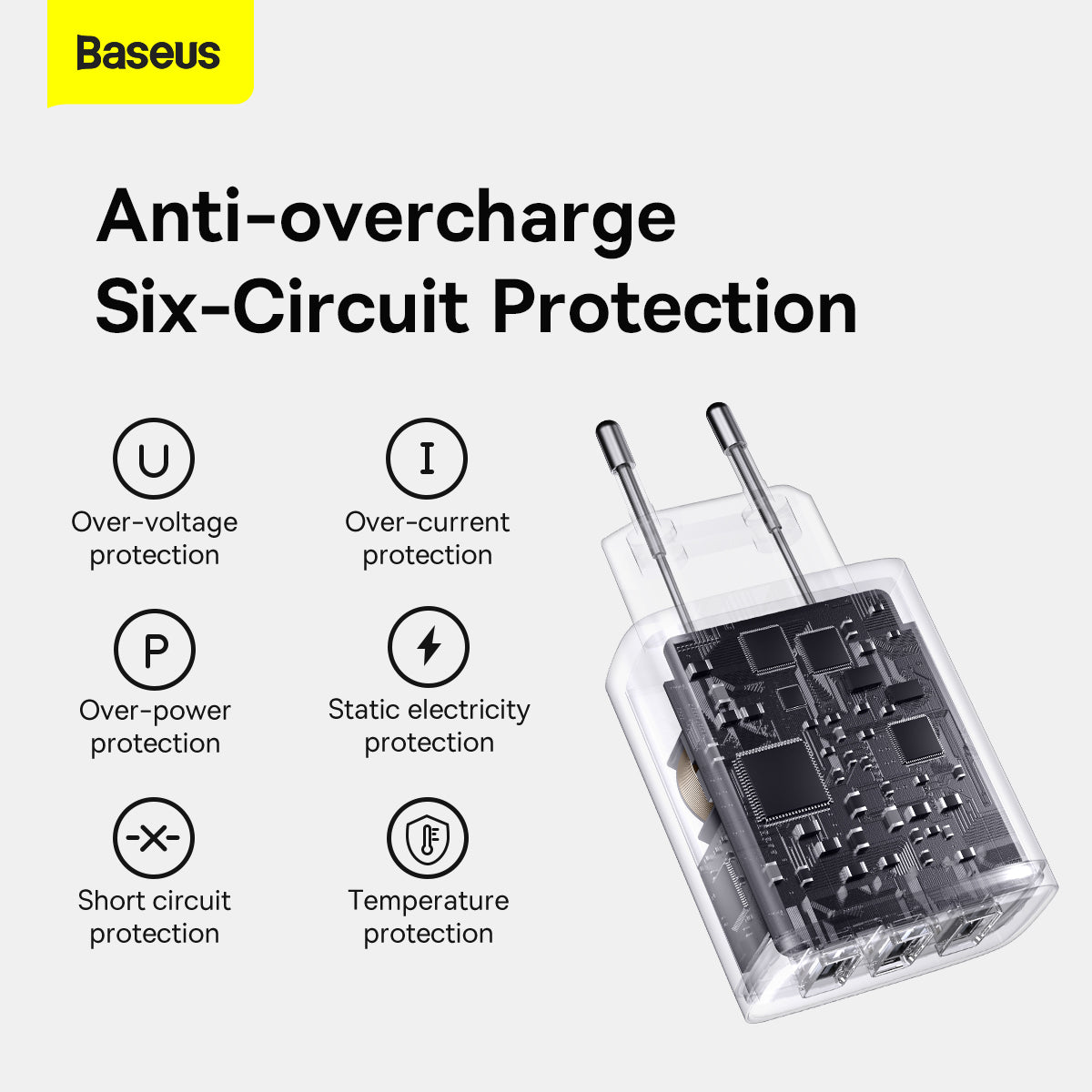 Baseus Compact Series Fast Charger 3 USB 17W EU Black
The Baseus Compact Charger 17W is capable of charging your smartphone battery up to 3 times faster than standard charging ports. This charger has 3 USB charger ports so that it allows you to charge 3 devices at the same time. You have the flexibility to charge smartphones, smartwatches, and other electronic devices based on your requirements. It is compatible with voltage inputs ranging from 100V to 240V, making it suitable for travel both domestically and internationally. This charger is already equipped with a smart chip, ensuring safer and faster smartphone battery charging. It features special protection mechanisms that safeguard the charger from short circuits and potentially harmful overcharging.
- You have the capability to charge three devices simultaneously.
- Rapid 17W fast charging.
- Material used to make this charger will prevent overheating.
- The materials utilized in the construction of this charger prevent overheating.
- Protection from overheating.