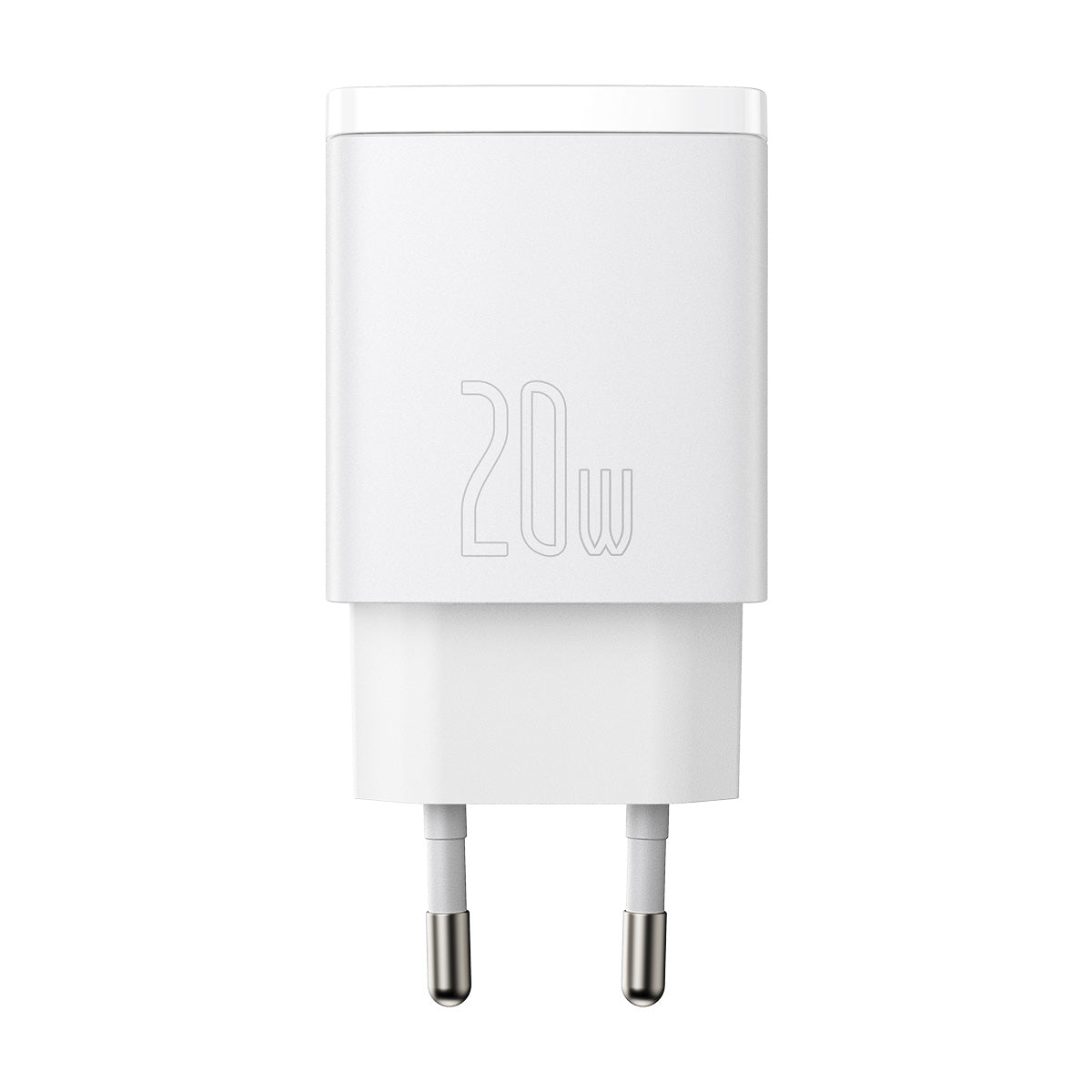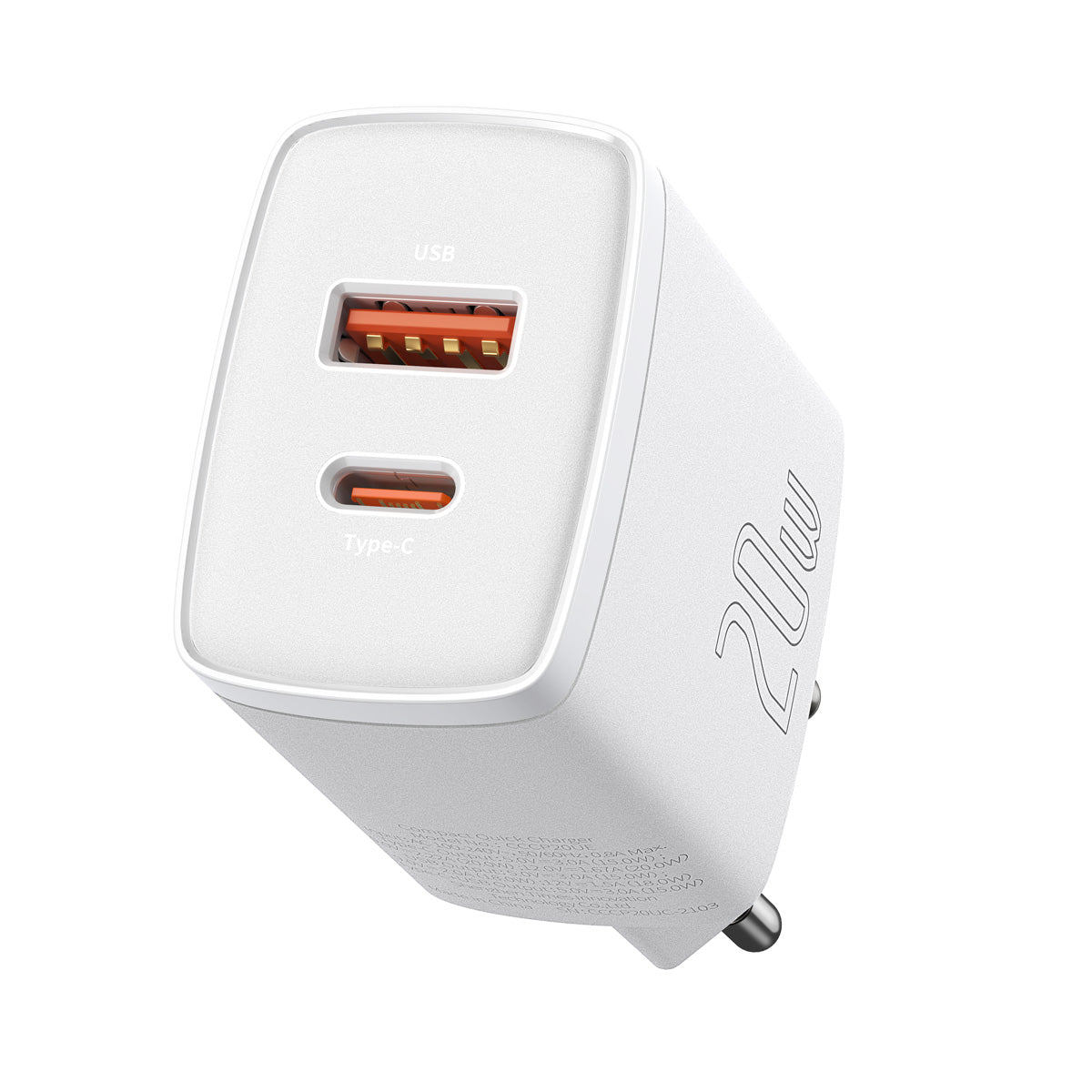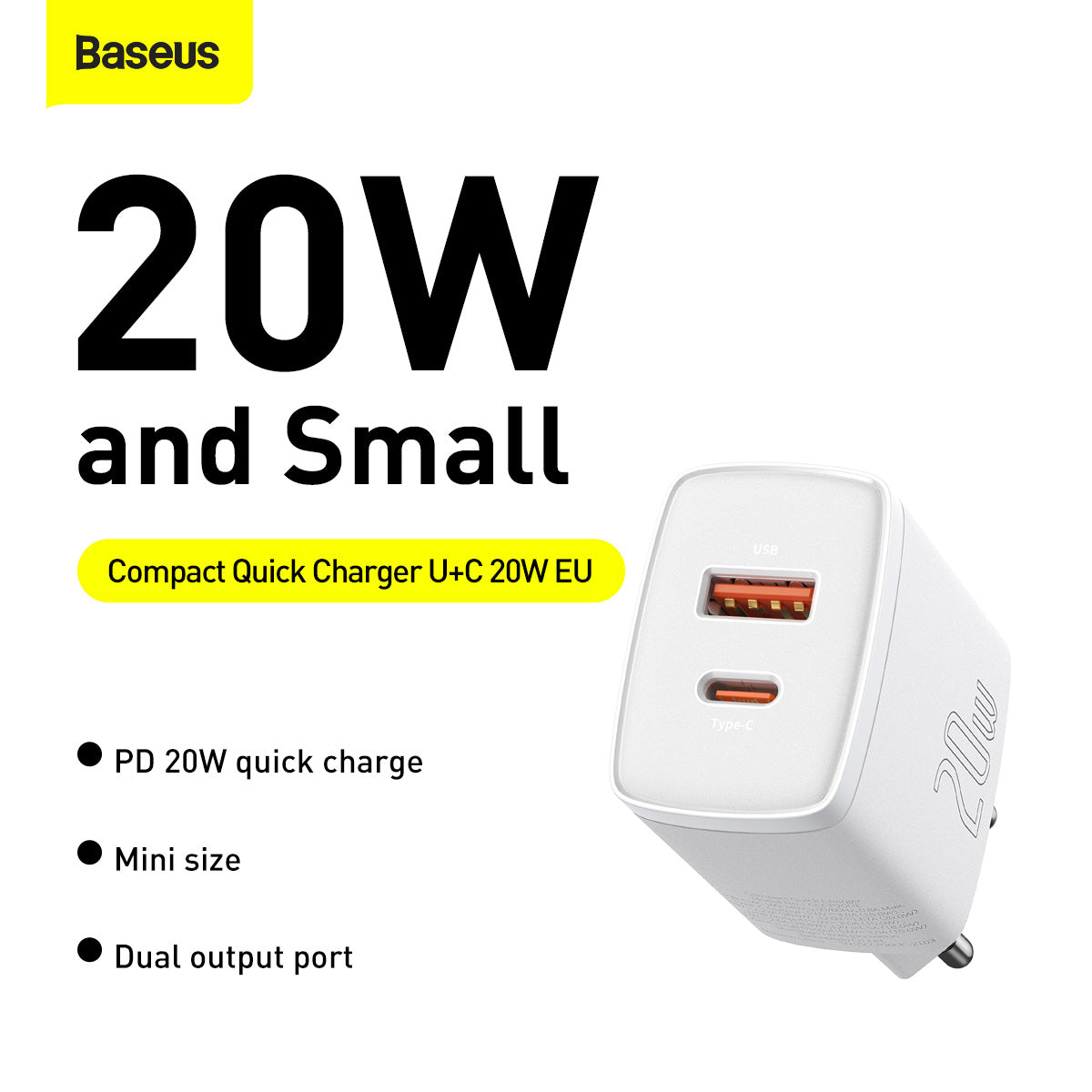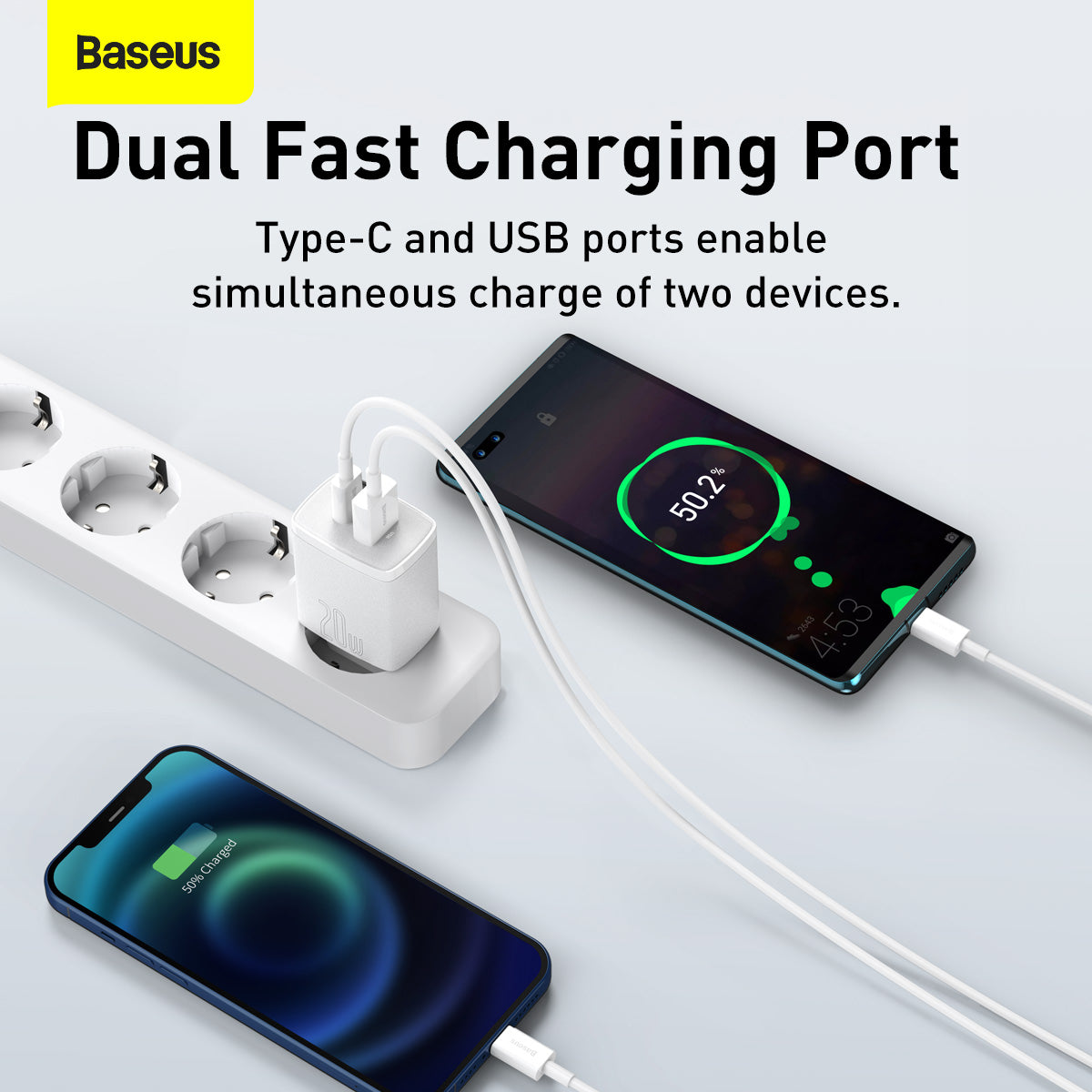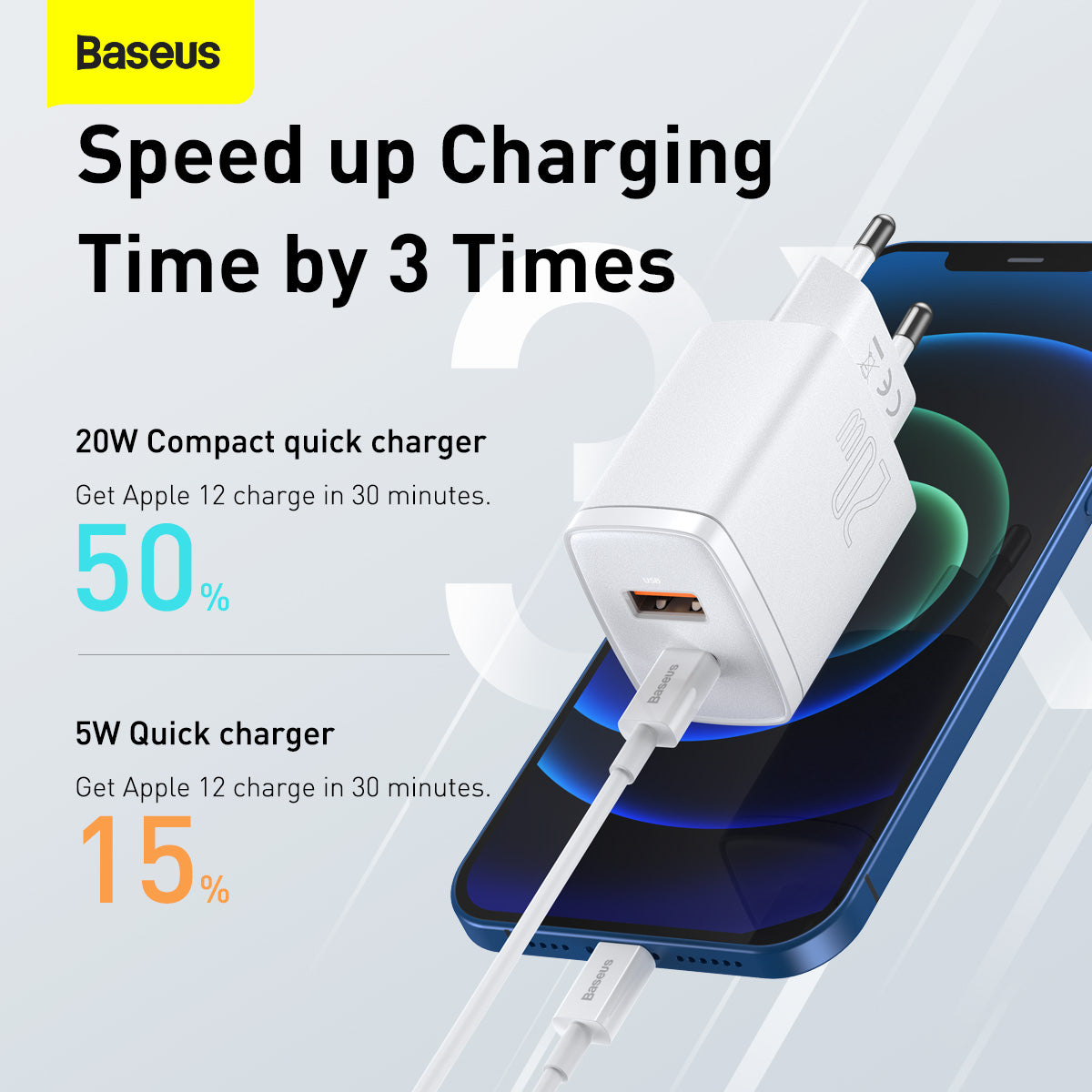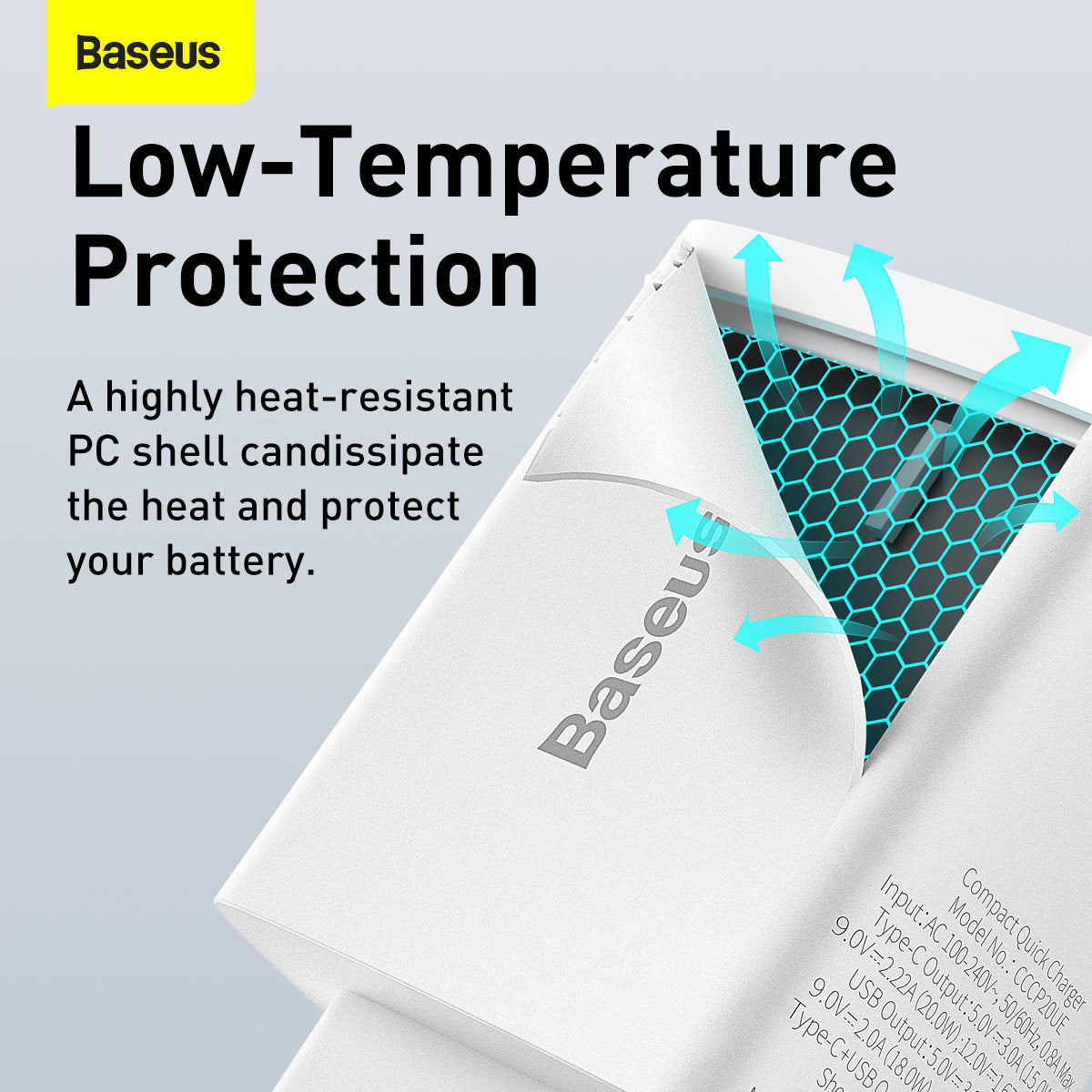 Baseus Compact Fast Charger with 1 USB-A and 1 USB Type-C 20W EU White
The Baseus Compact Fast Charger is a versatile charging solution with 1 USB-A and 1 USB Type-C port, providing quick charging for multiple devices. Its smart recognition feature supports charging devices in both Android and Apple systems, making it a convenient option for users with different devices. The charger's small and portable design allows you to carry it anywhere you go, and its low-temperature protection ensures safe and efficient charging.
- Speed up Charging Time by 3 Times: 20W compact quick charger for faster charging than standard 5W chargers.
- Dual Charging Port: Type-C and USB ports allow simultaneous charging of two devices.
- Smart Recognition: Built-in recognition chips for charging devices in Android and Apple systems.
- Smart Current Output: Automatically adjusts the required current to prevent overcharging.
- Multiple Protections for Safe Charge: Includes over-voltage, over-current, over-power, electrostatic, short-circuit, and temperature protection.