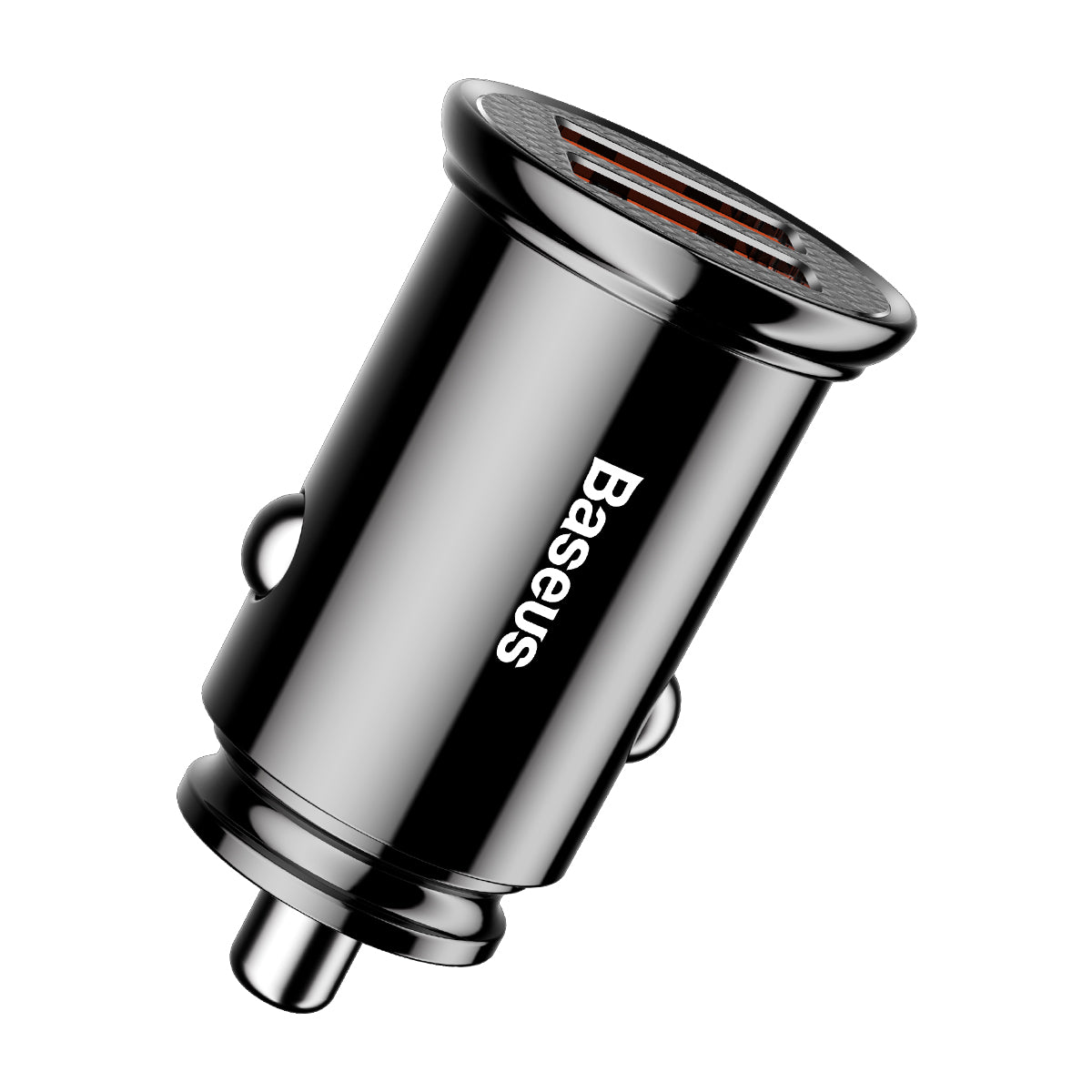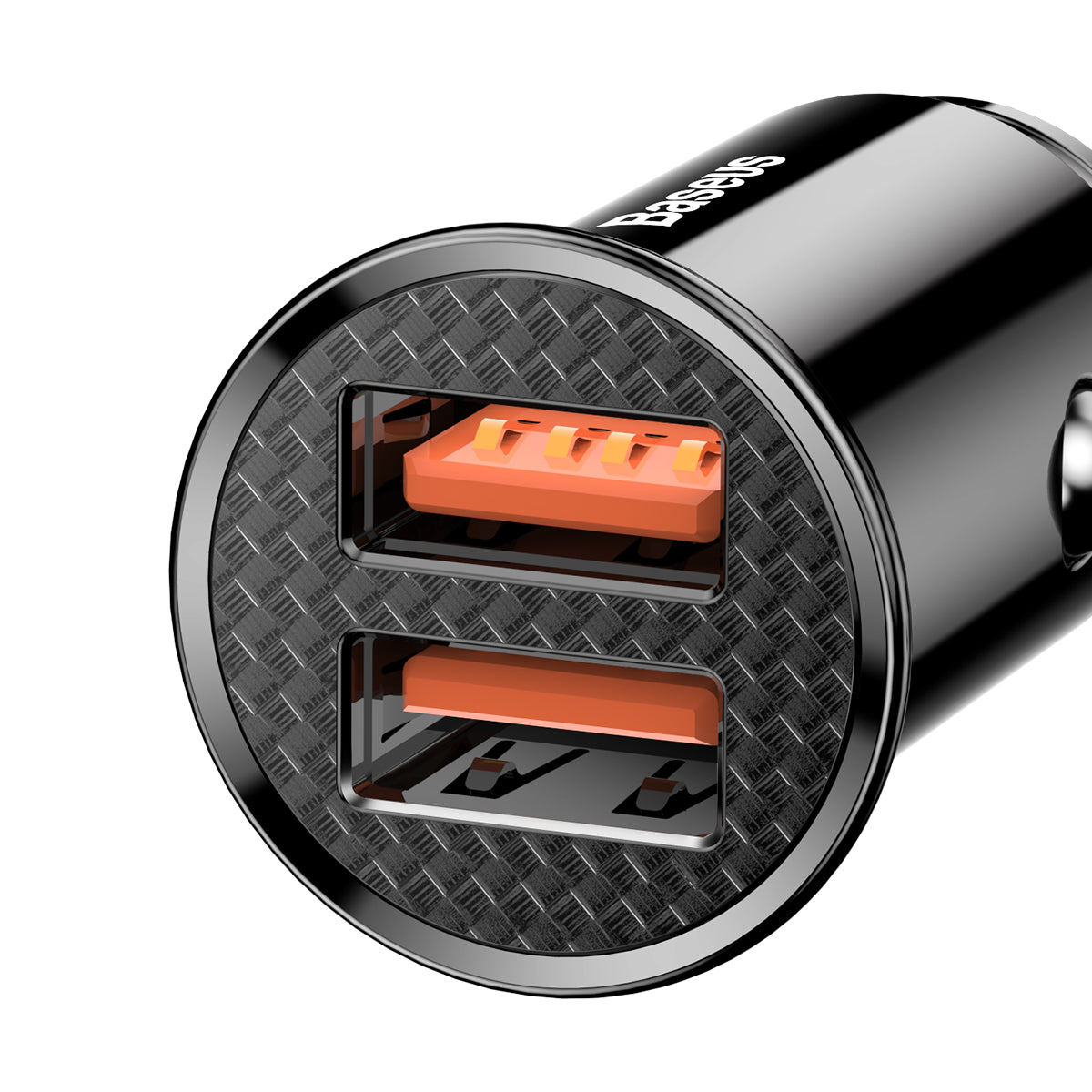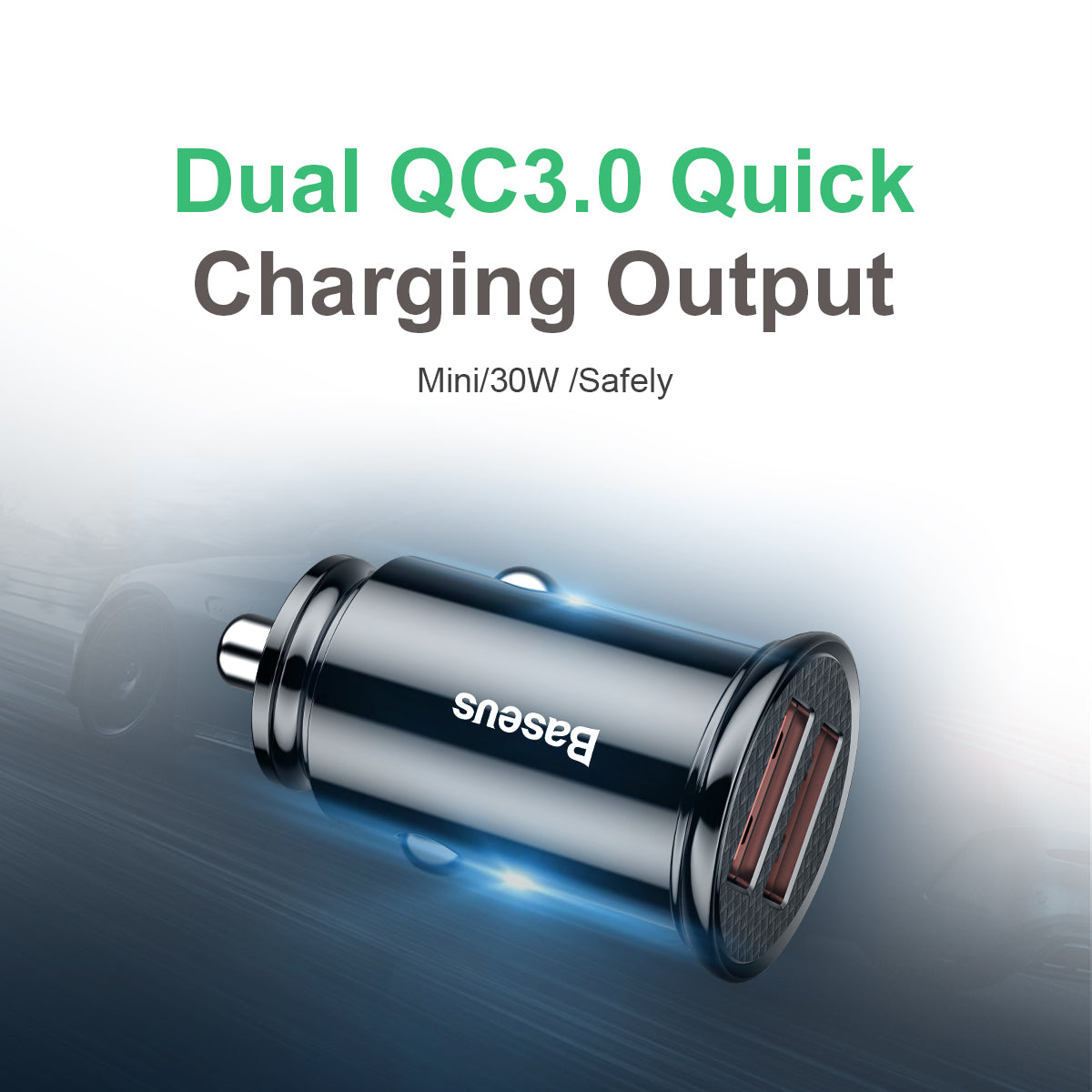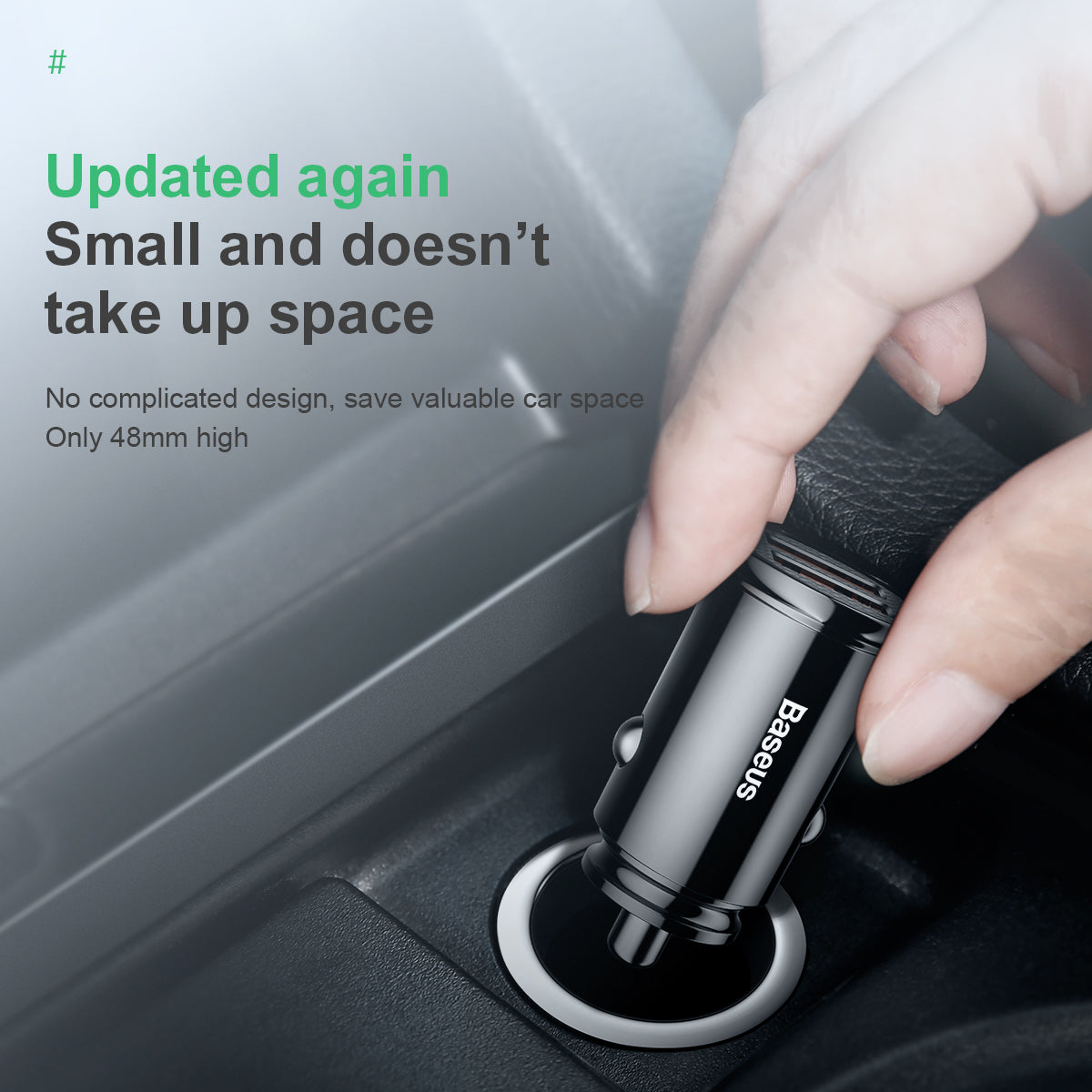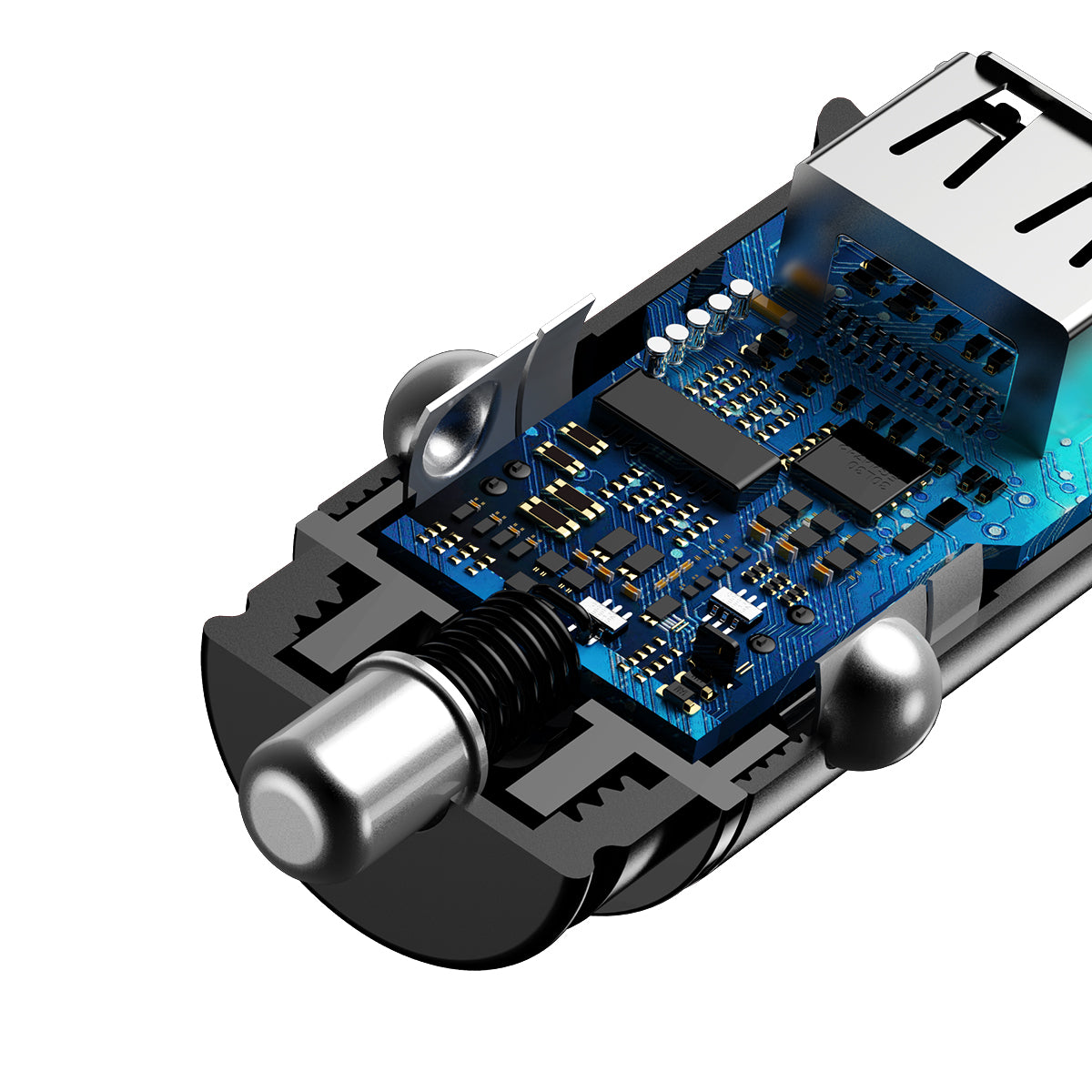 Baseus Circular Plastic Series 30W Dual USB QC3.0 Quick Car Charger Black
With a smart iQ chip built into this charger, it can automatically detect the rate of charge that your mobile device requires. The iQ chip assists in preventing over charging and over heating, thus providing a quick and safe way for charging your electronics on the go. There are two USB ports, allowing you to fast charge two devices simultaneously. The small build helps keep the charger out of sight and flush against your charging console.
- This charger has a simple but stylish design that allows you to save space in your car. - Supports fast and quick charging functionality.
- The dual USB ports allow for fast charging simultaneously through both ports.
- There are multiple levels of protection such as over-current, over-power, over-voltage, over-charge, over-discharge, overheat, short-circuit, and electromagnetic field protection.
- There is an iQ chip built in to allow for a smart way of charging, this allows your mobile device to always charge at the correct rate.
- The charger also has a soft blue power indicator that makes the charger more convenient to use in the nighttime.