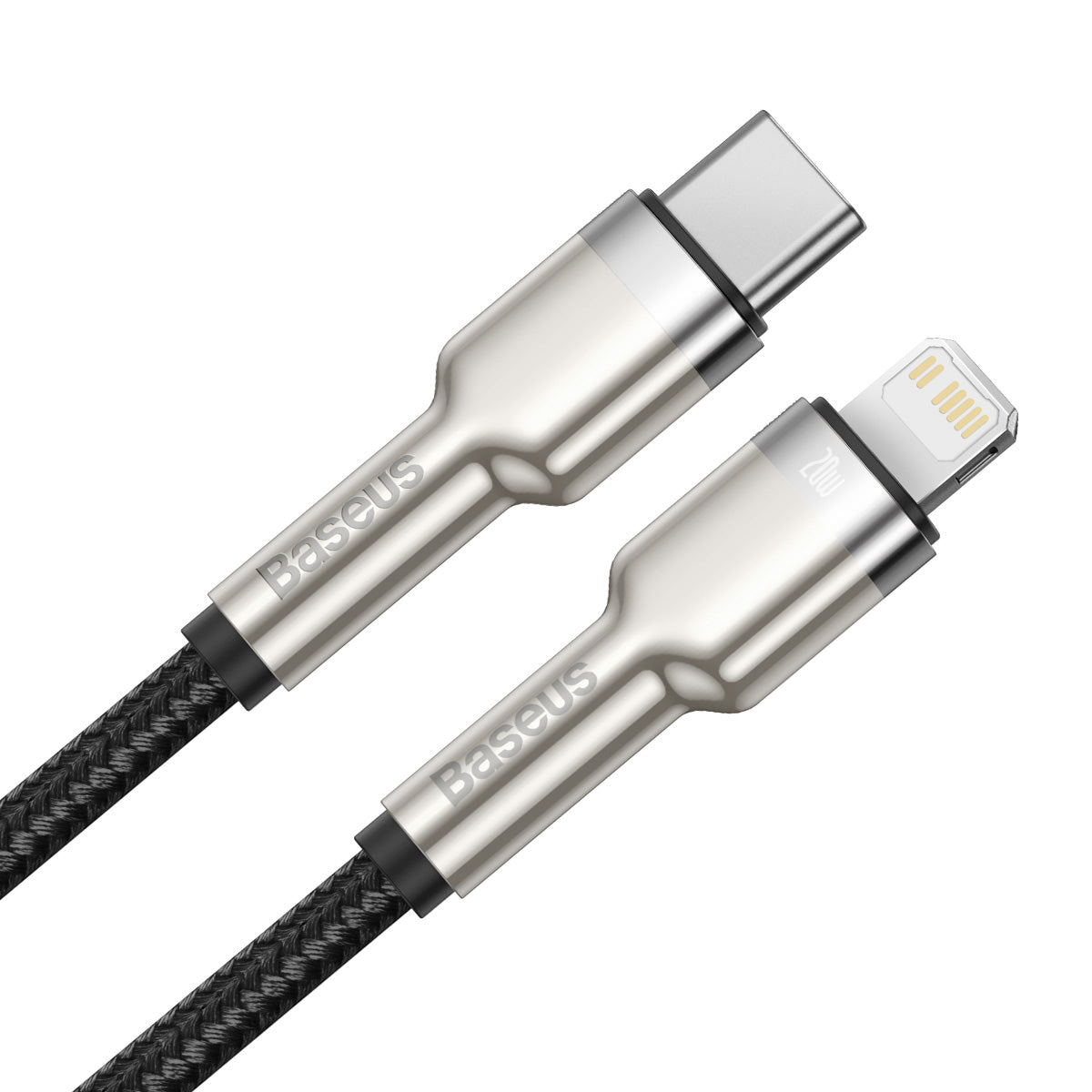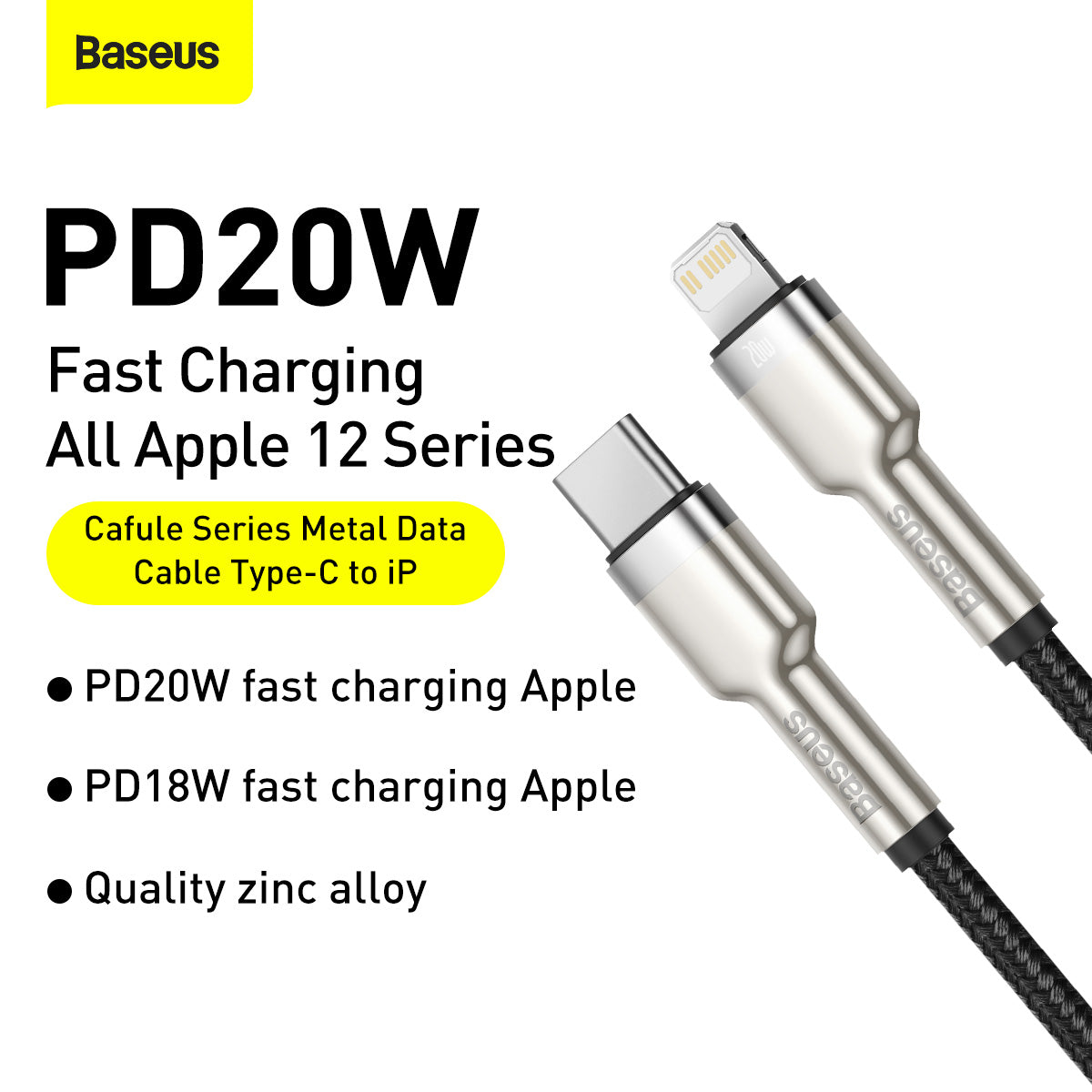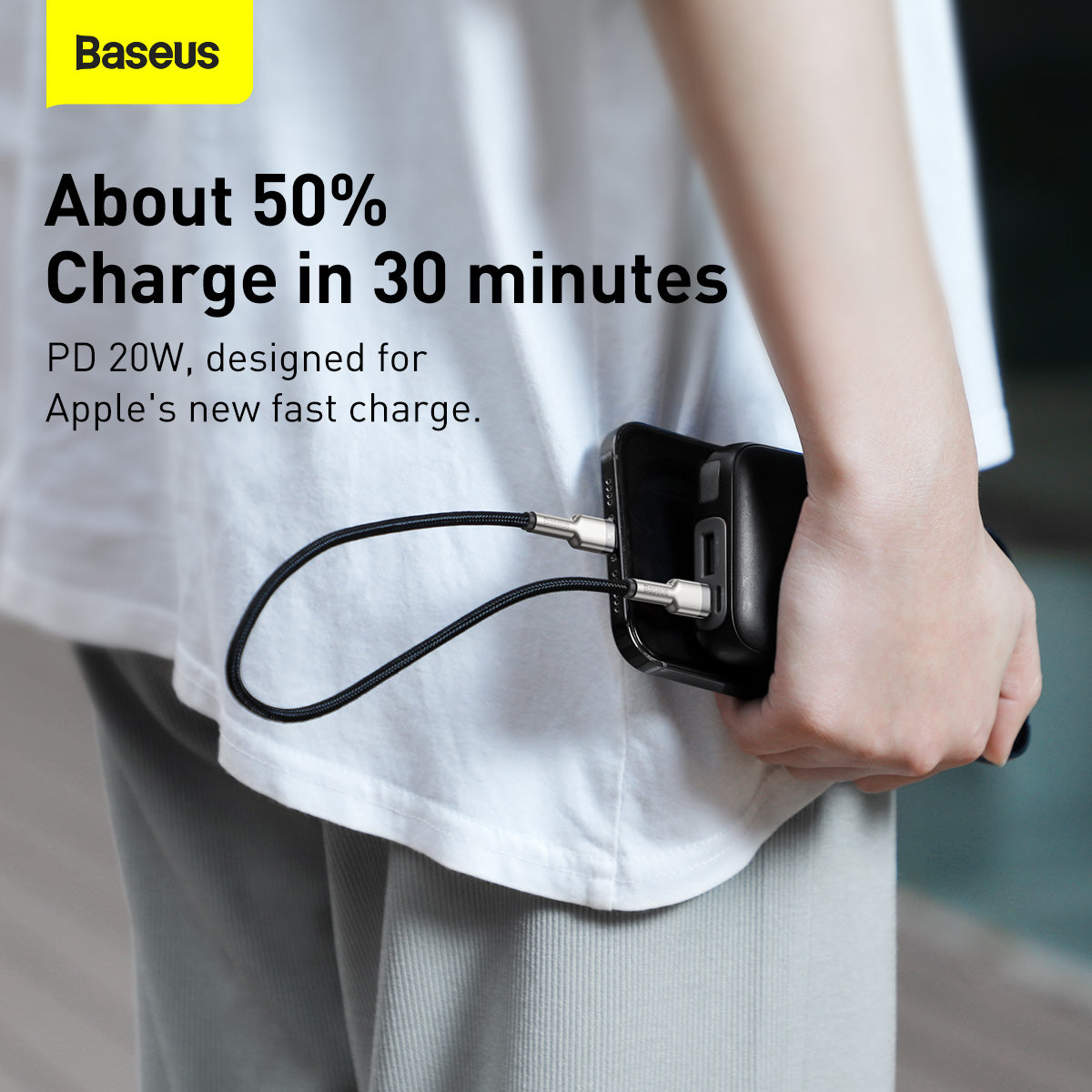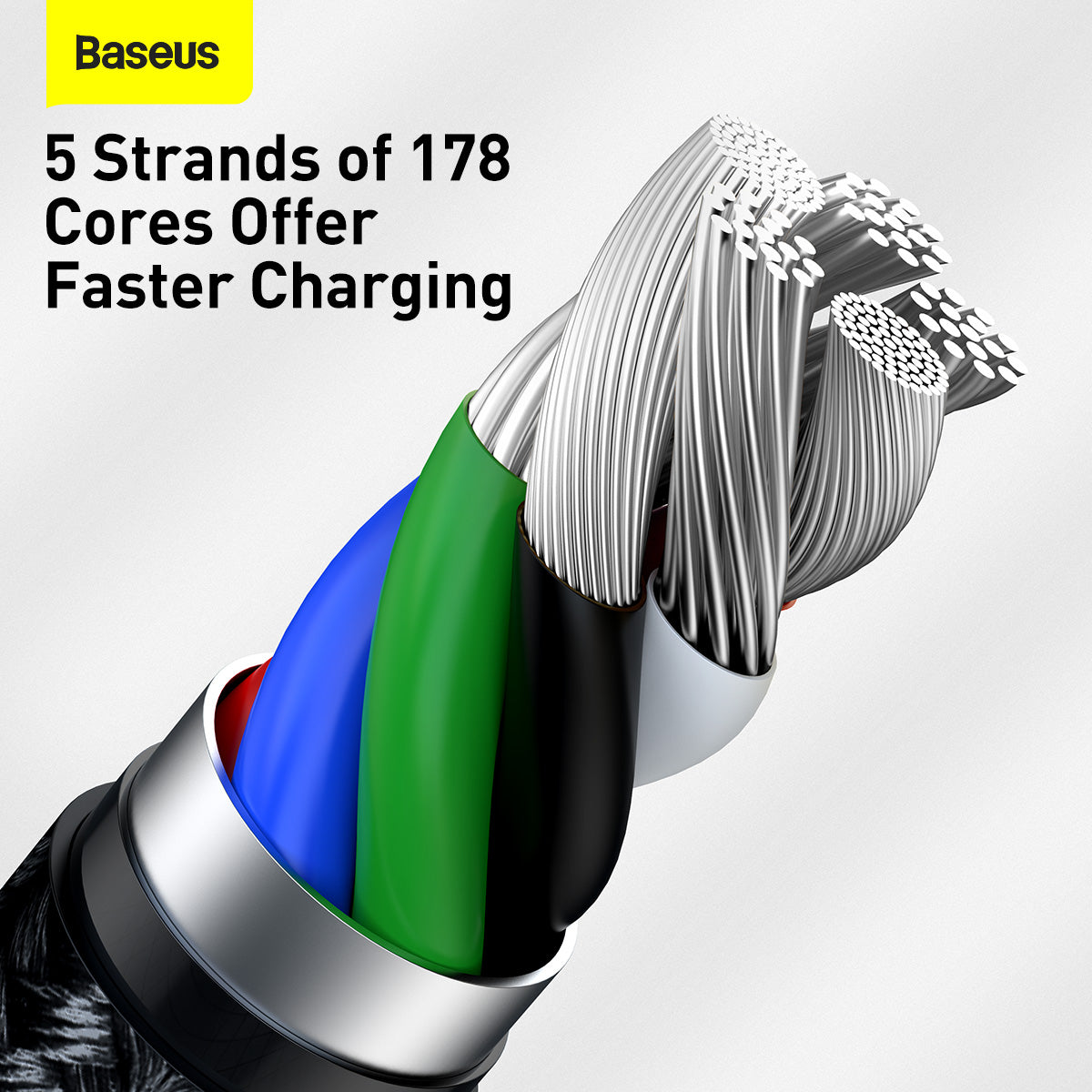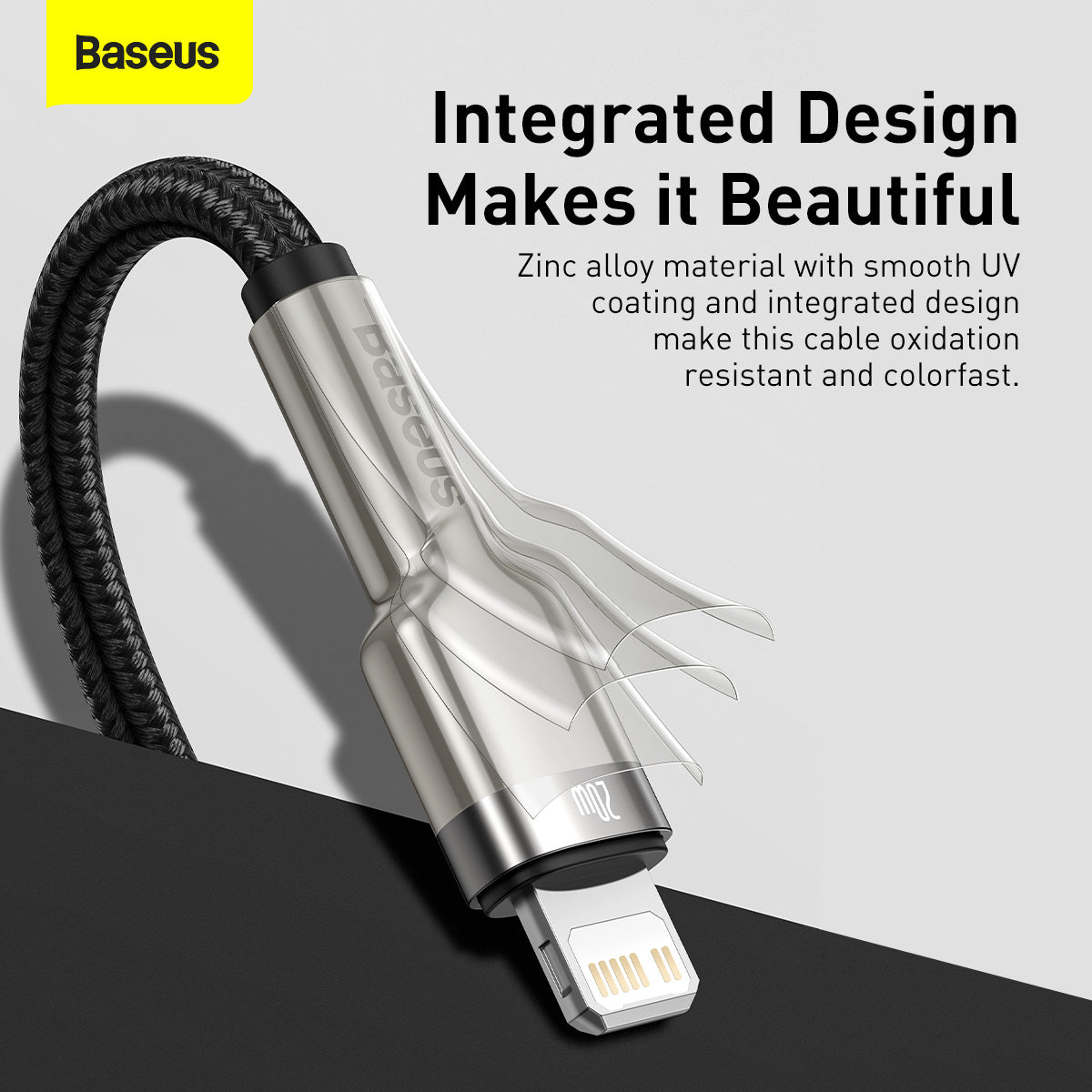 Baseus Cafule Series Metal Type-C to Lightning 20W Data Charging Cable
Designed to last you an incredibly long time, this Baseus charging cable was constructed with durability in mind. The zinc alloy tips extend further into the cable, allowing the bend-proof functionality. The braided cable adds to the durable and helps prevent a lot of the wear that most cables will experience. The fast charging 18W/20W speeds are compliant with Apple's PD (Power Delivery) fast charging. There is also a smart chip function built in to the cable to allow for the correct means of charging. Overheating protection is also a feature of this cable.
- Fast charging with a power of up to 20W.
- Smart recognition of fast charging devices helps it control current and voltage properly and ensure safe fast charging.
- Standard USB 2.0 and data transfer up to 480 Mbps.
- Complimentary hook and loop velcro strap.
- Overheat protection.