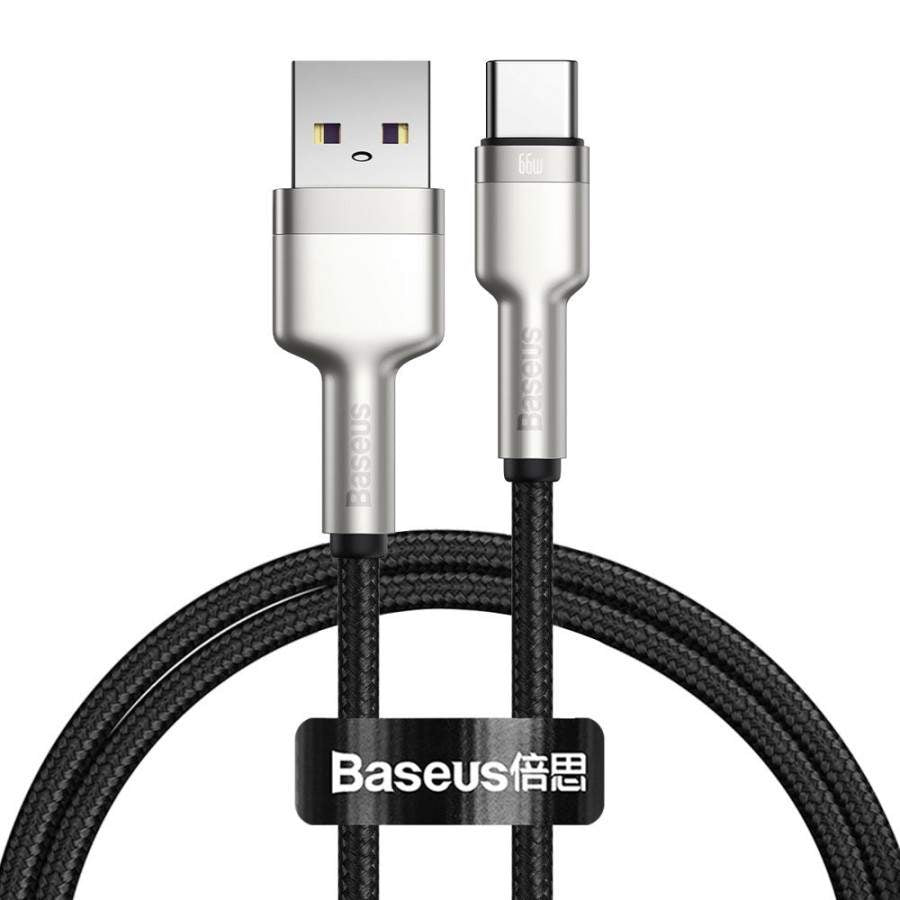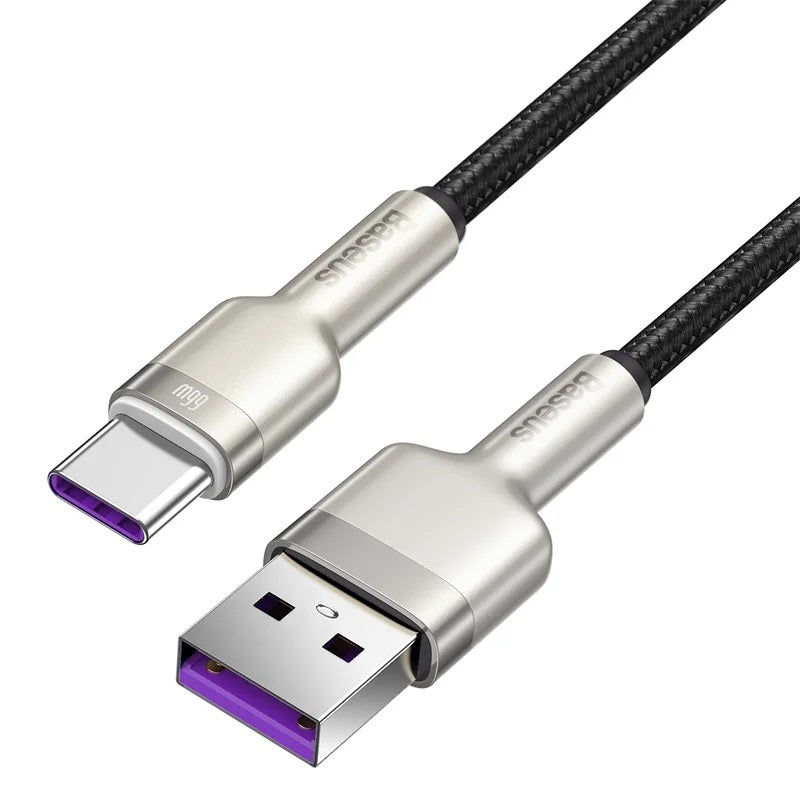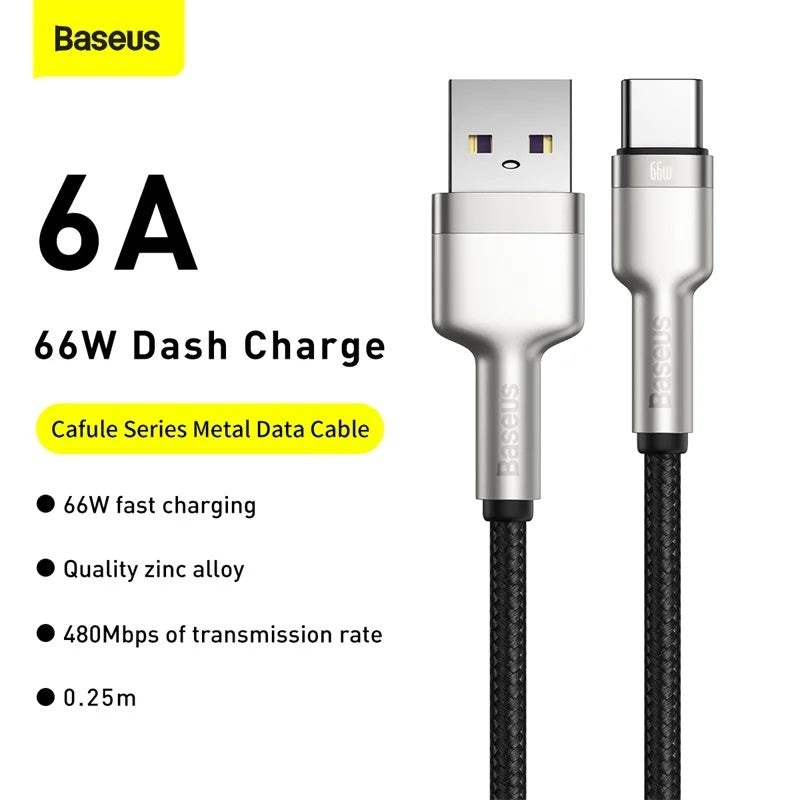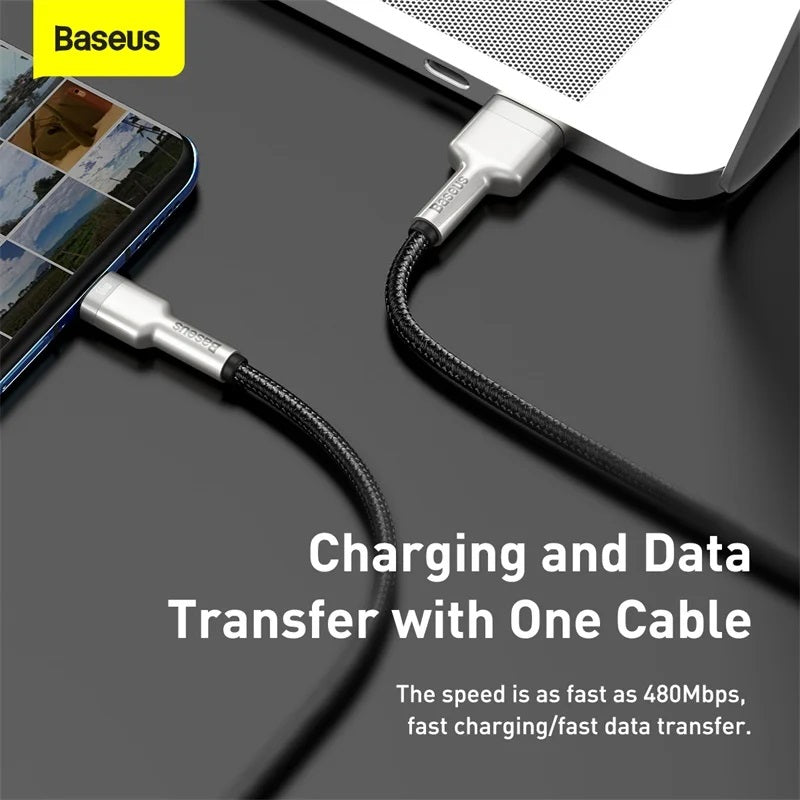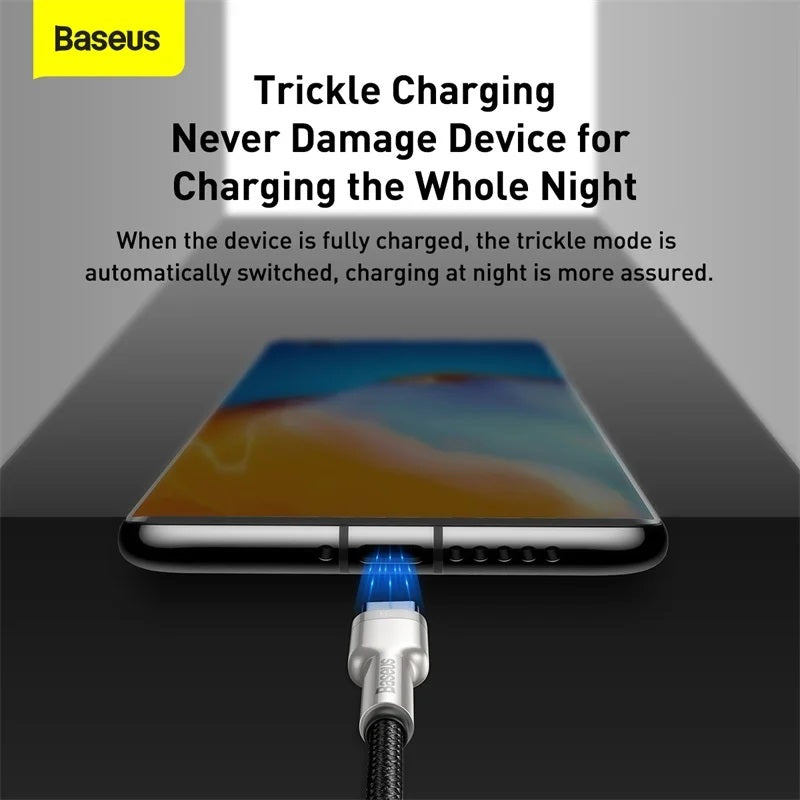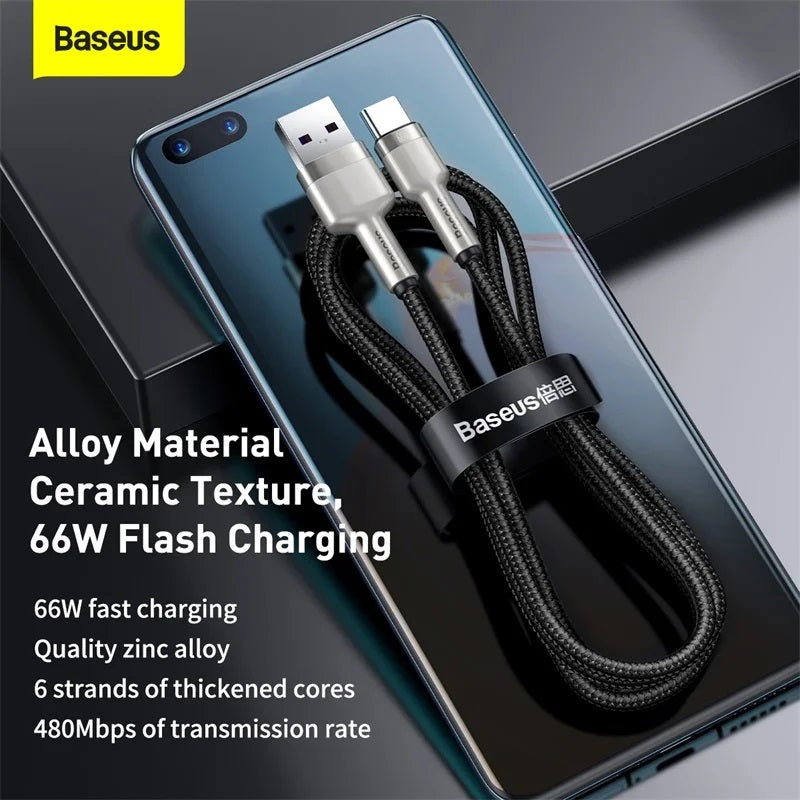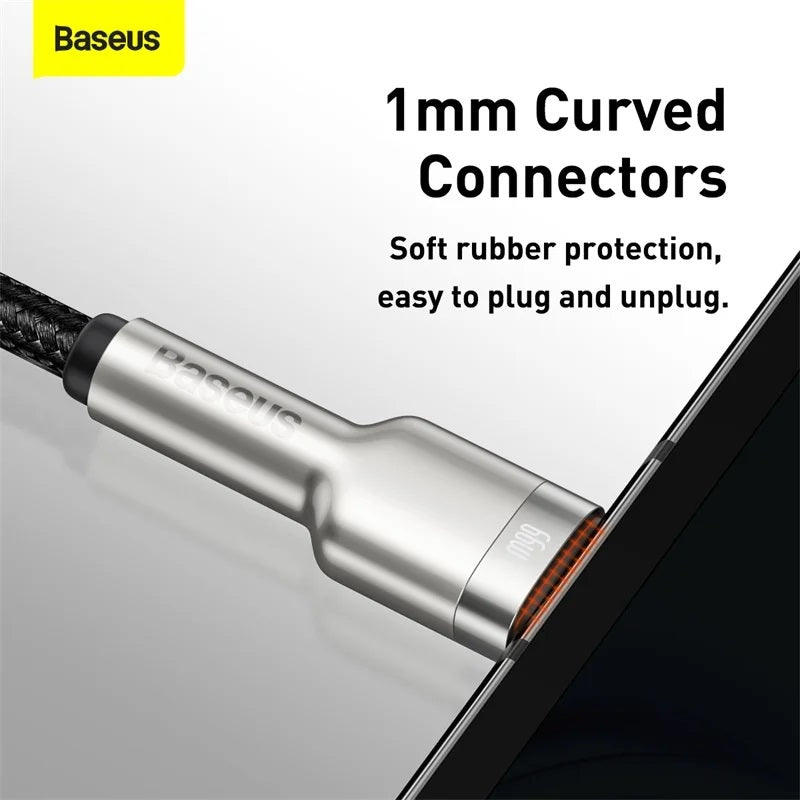 Baseus Cafule Series Metal Data Fast Charging Cable USB to Type-C 66W 1m
This cable ensures fast charging due to its 11V/6A 66W power current. The materials employed in crafting this cable can prevent overheating, allowing you to use your phone while it's charging. This cable features a wear-resistant structure made from zinc alloy and nylon braiding. The extended metal tips helps prevent bending.
- Fast charging and fast file transfers.
- Materials used prevent overheating the device/charging etc.
- Wear-resistant structure braided wires.
- Compatibility with any device that uses a Type-C.
- A velcro strap is included to assist with cable management.