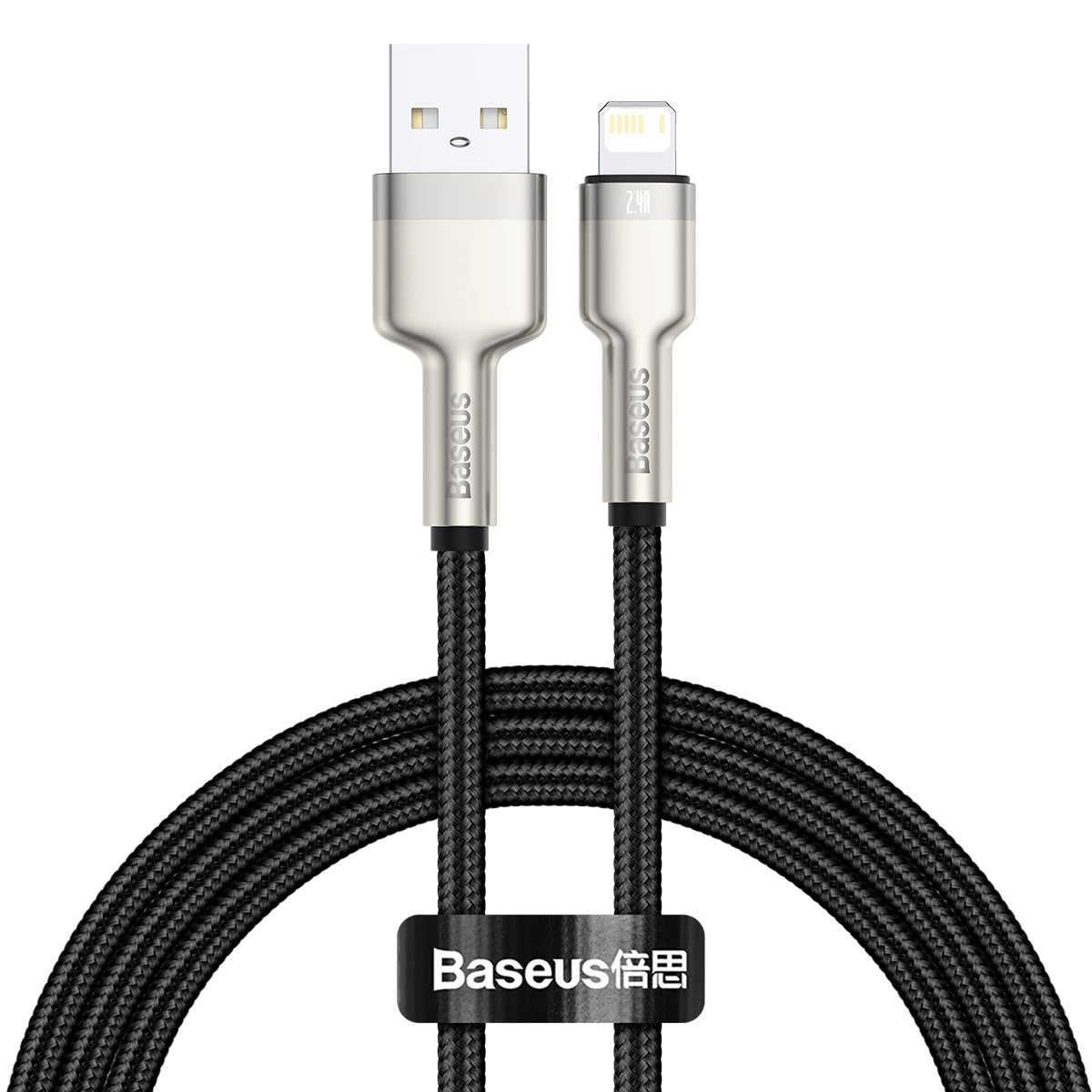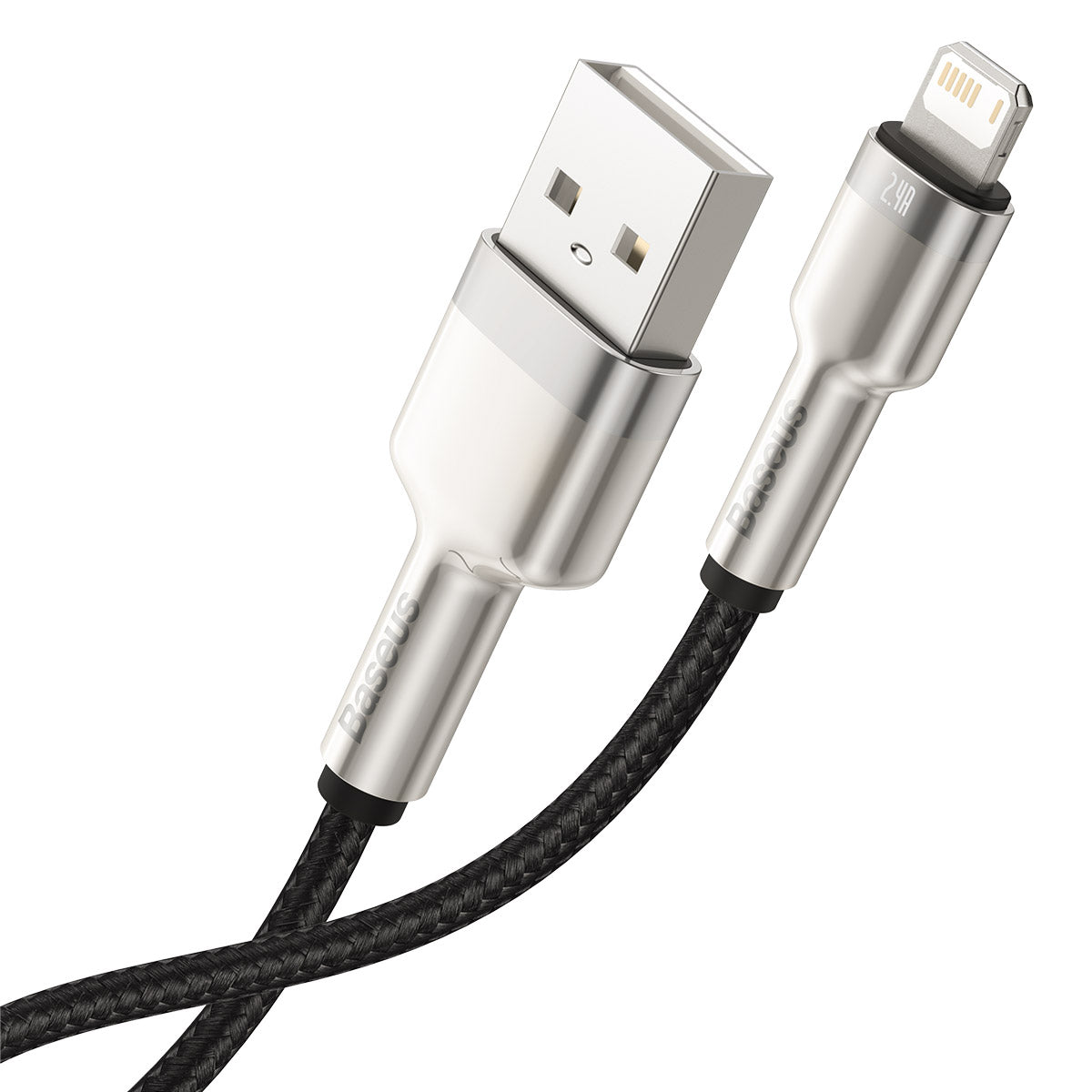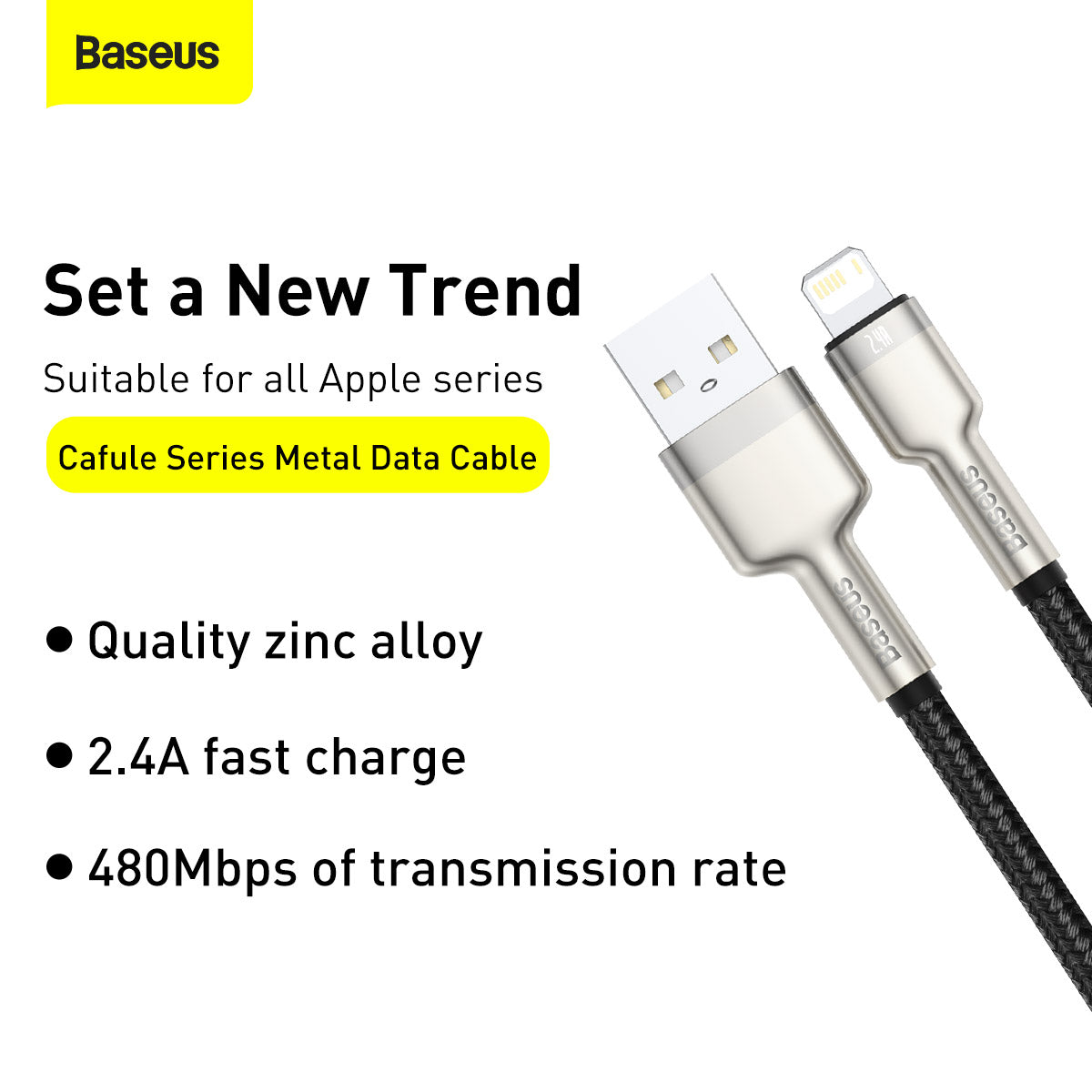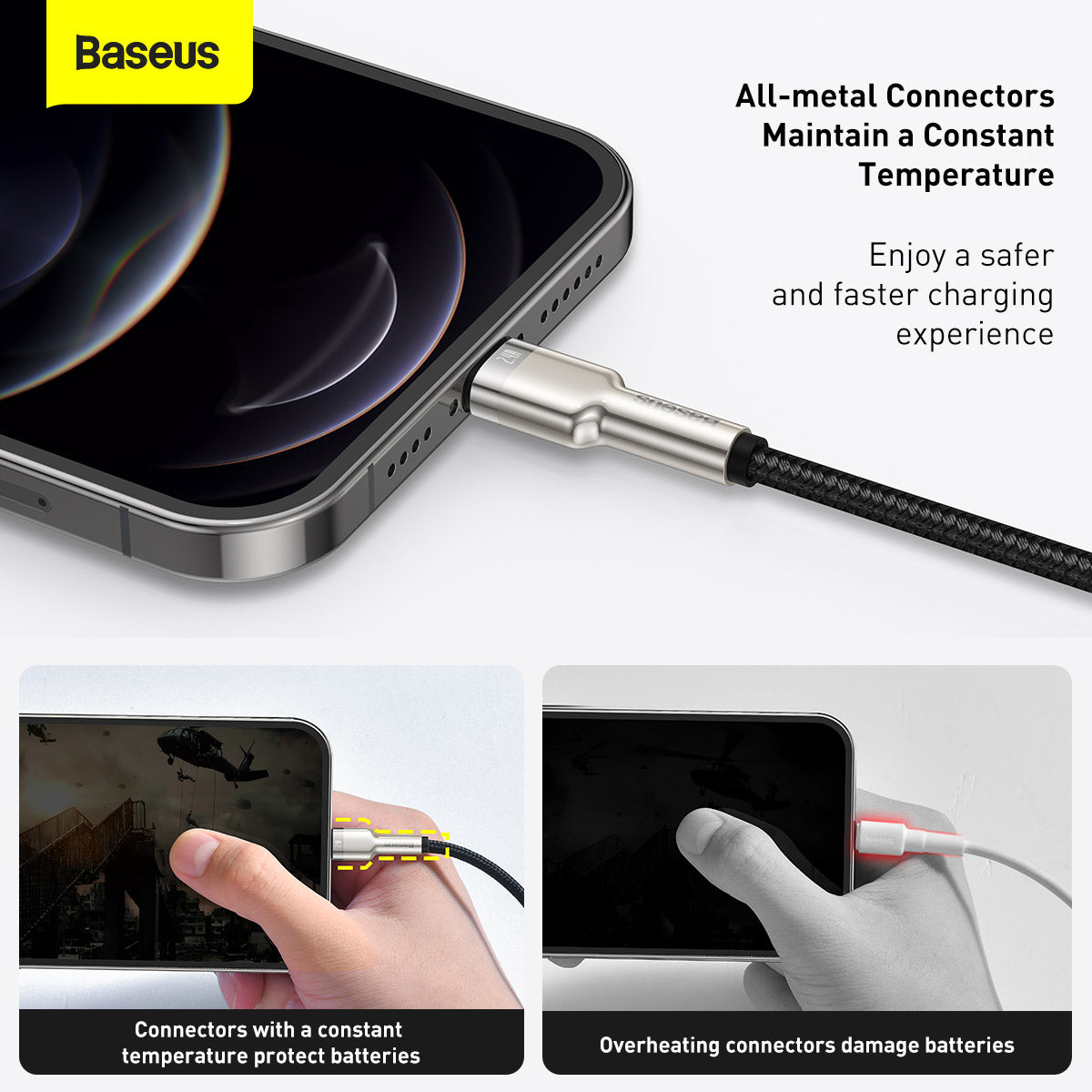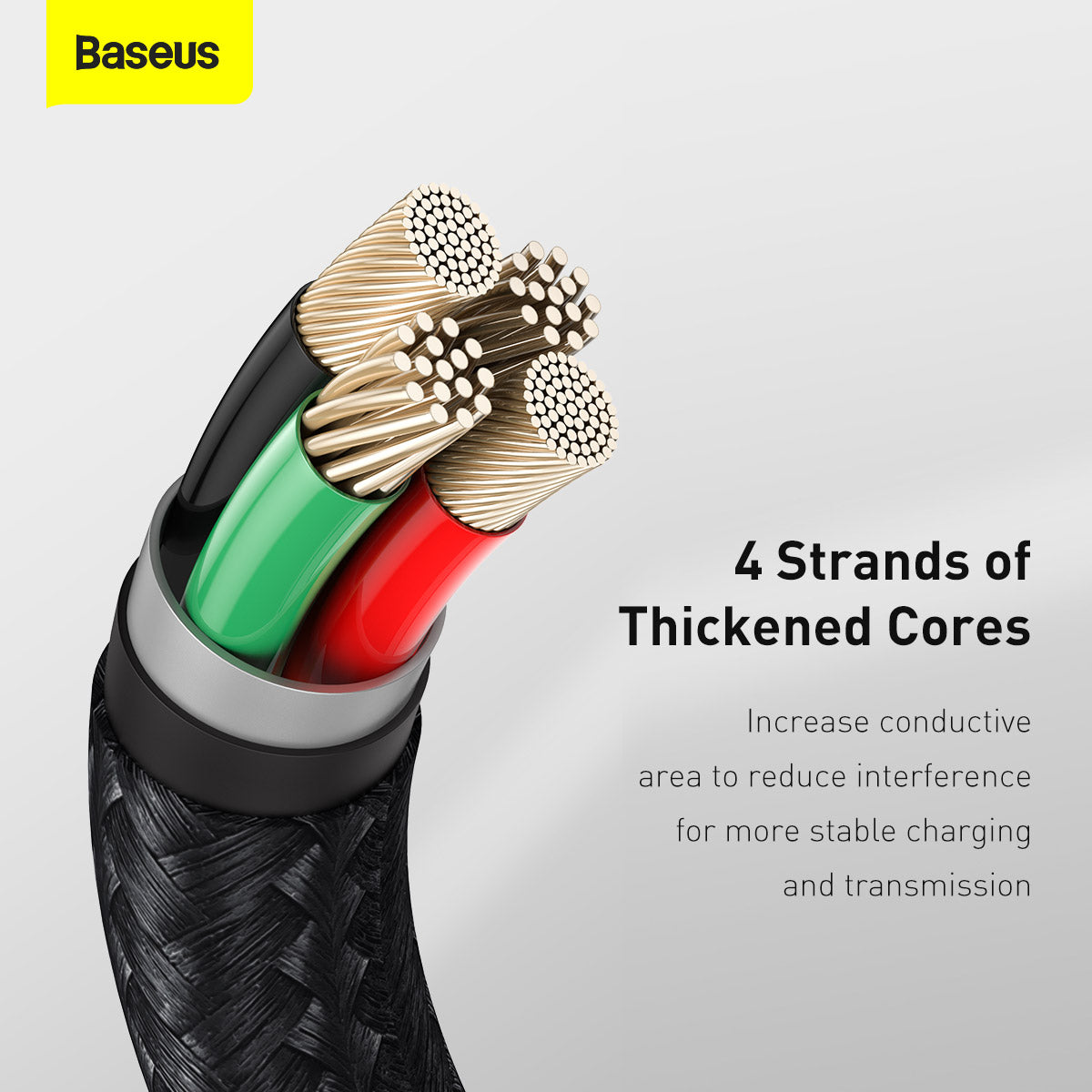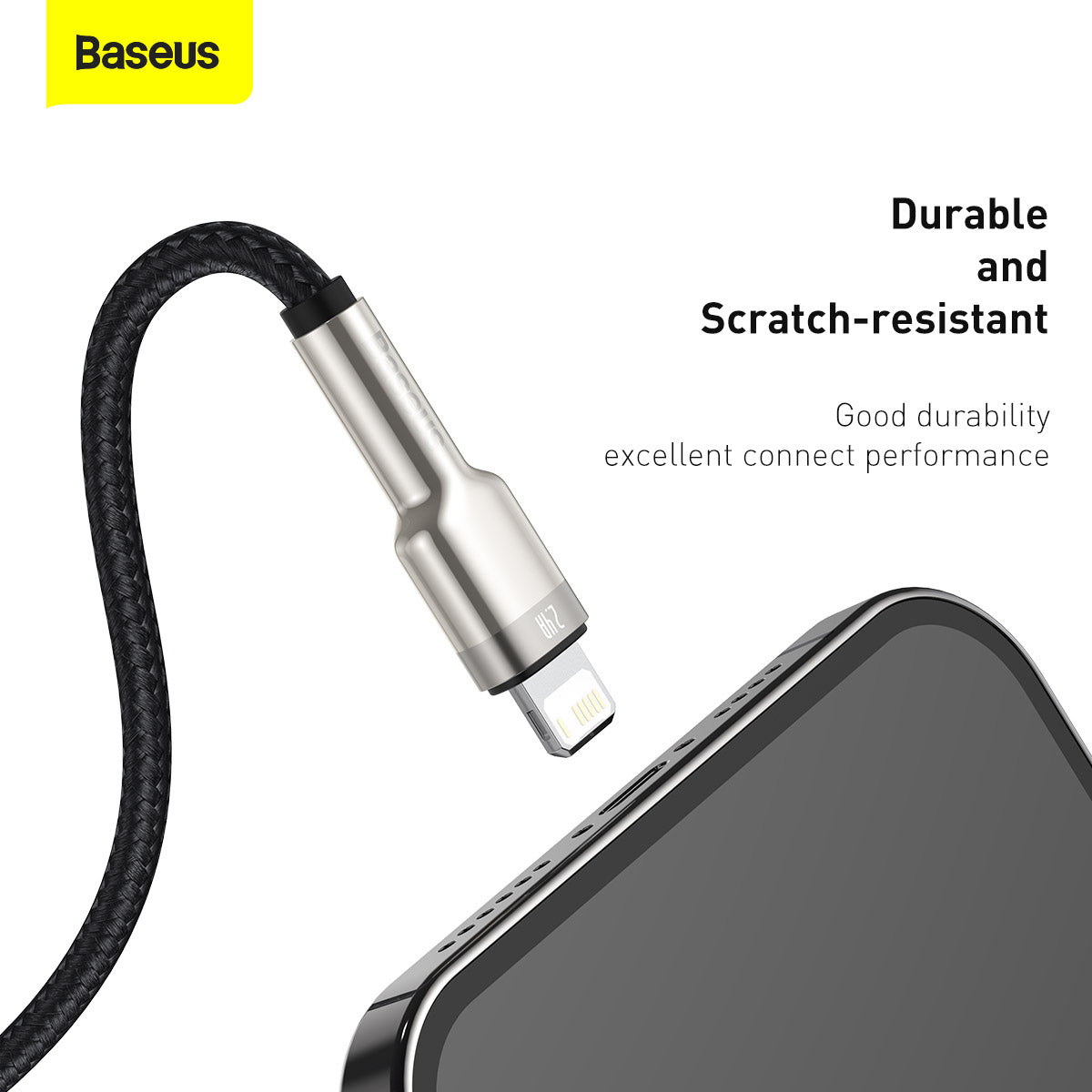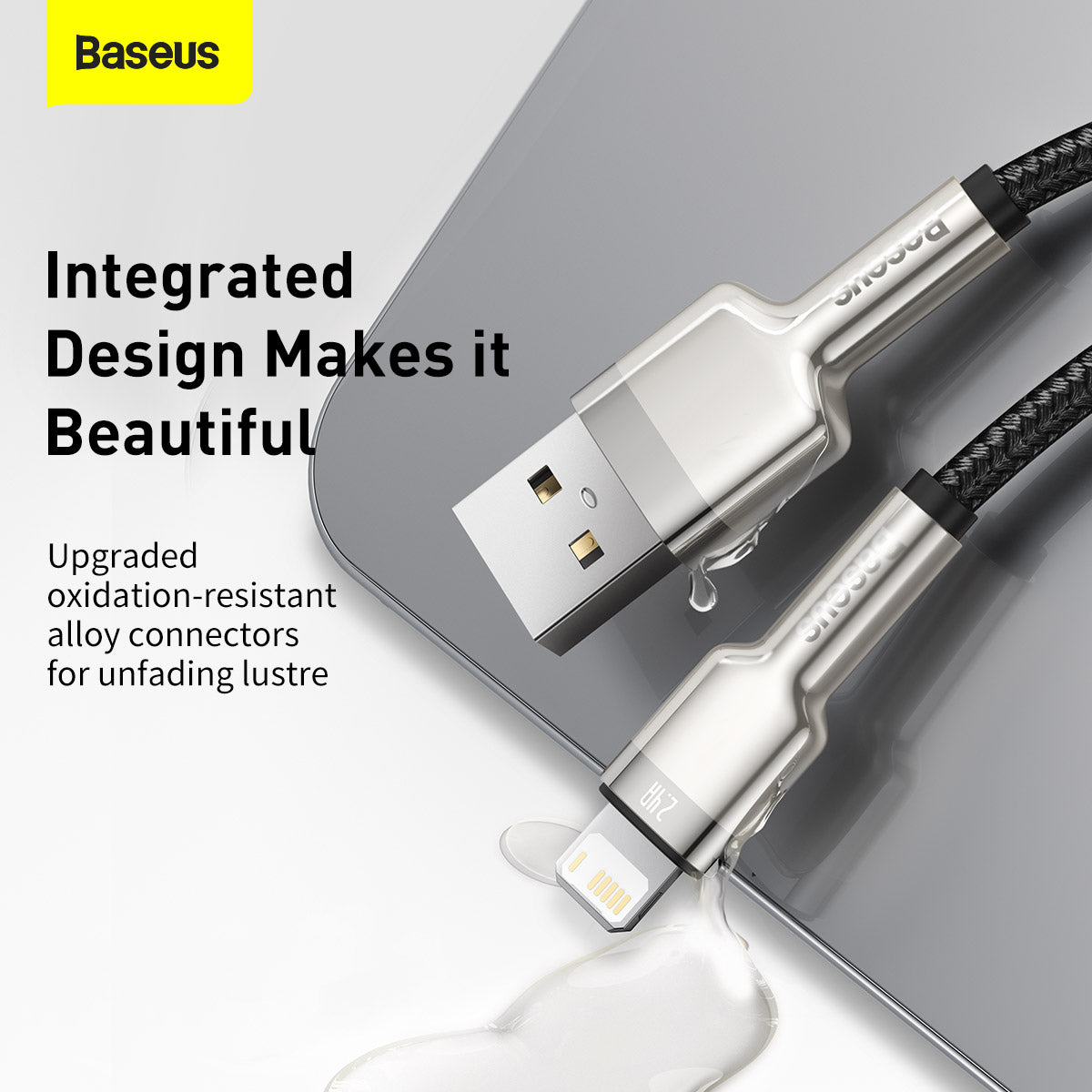 Baseus Cafule Series Metal Data Cable USB to IP 2.4A 1m Black
Compatible with iPhones from the 6 series to the 12 series. It is made from a nylon braided cable that helps to prevent general wear and tear . You are able to transfer files between the phone and computer with a data transfer speed of 480 Mbps.
- The cable allows iPhone quick charging with amperage up to 2,4 A.
- Zinc alloy-based plug housings and nylon braid of cable.
- Standard USB 2.0 and data transmission up to 480 Mbps.