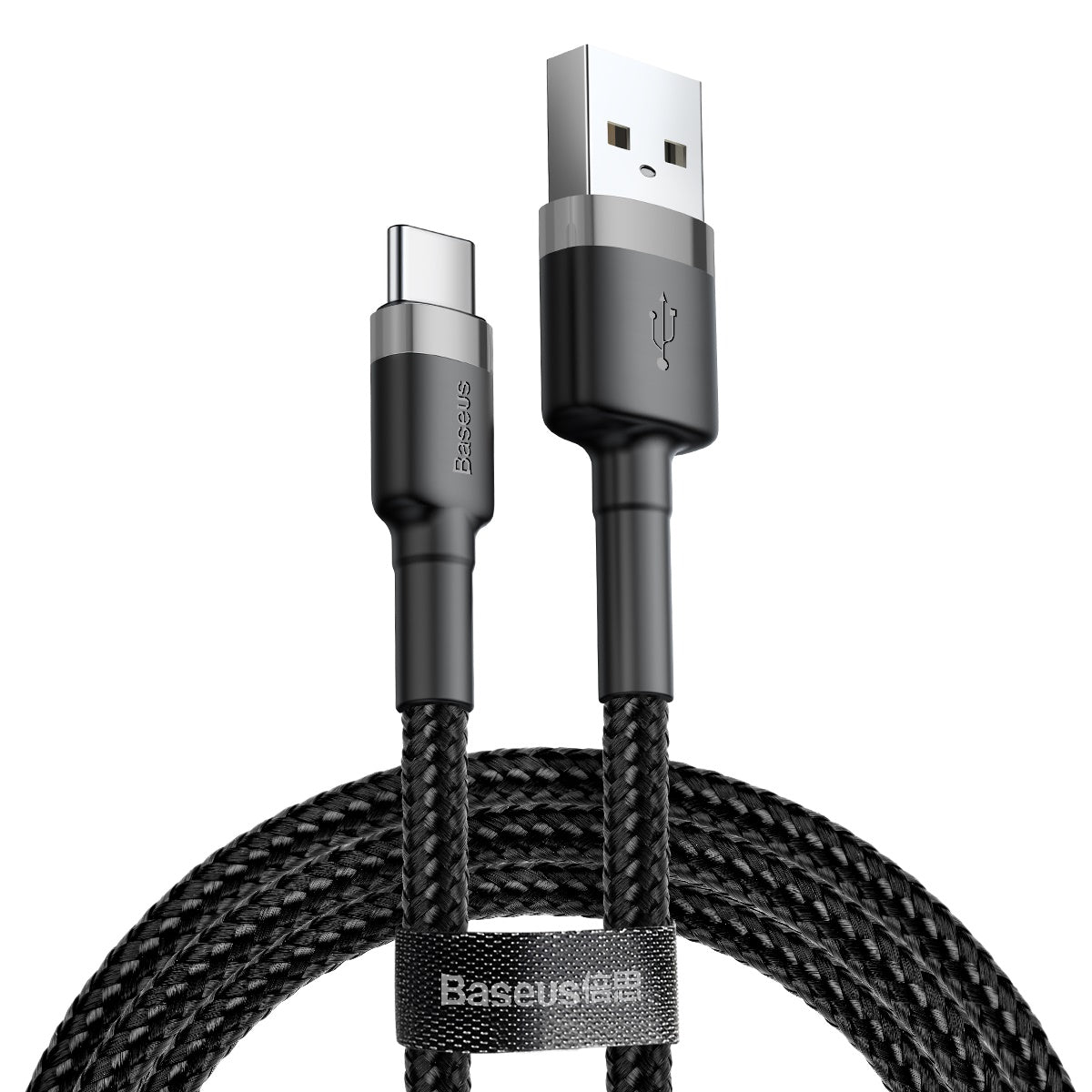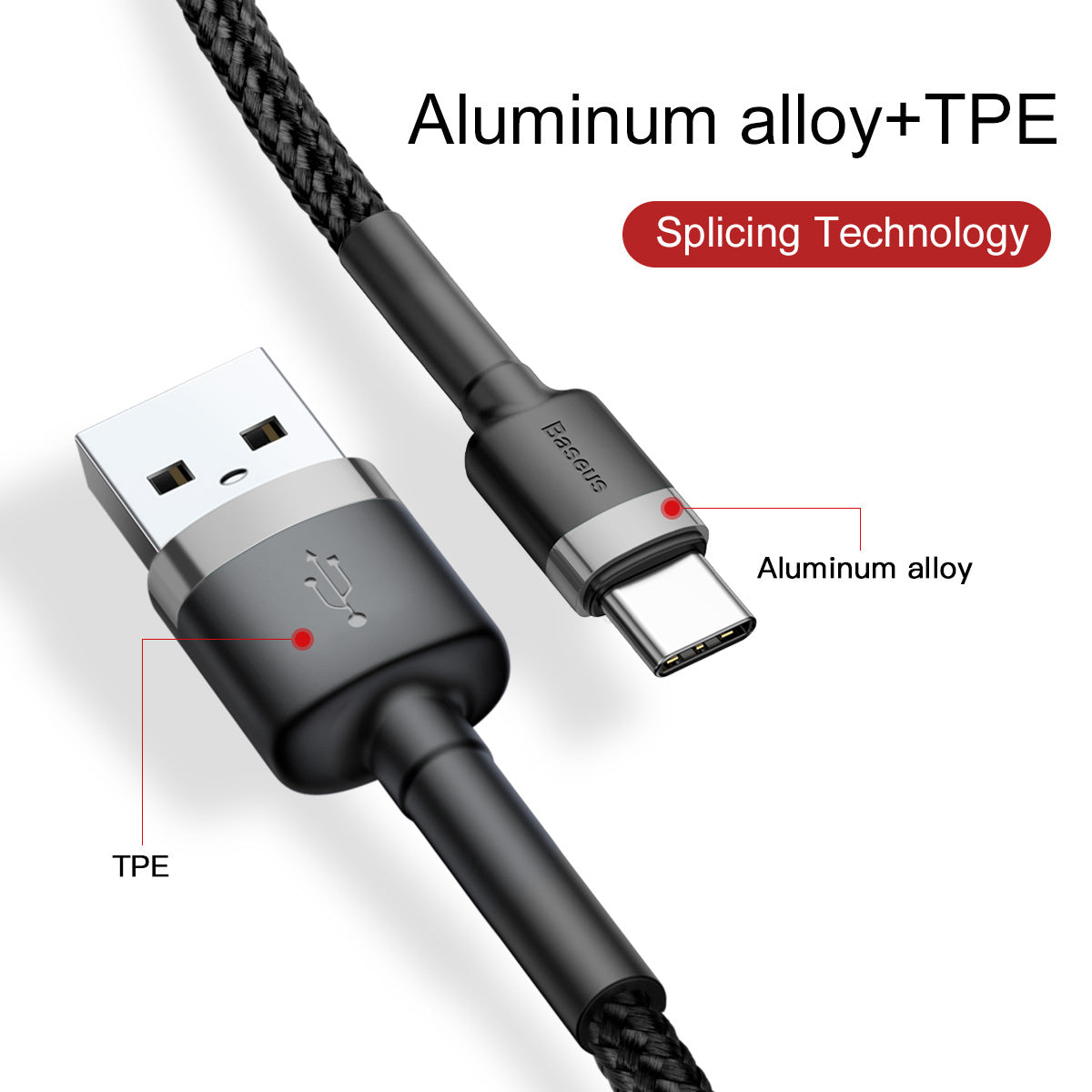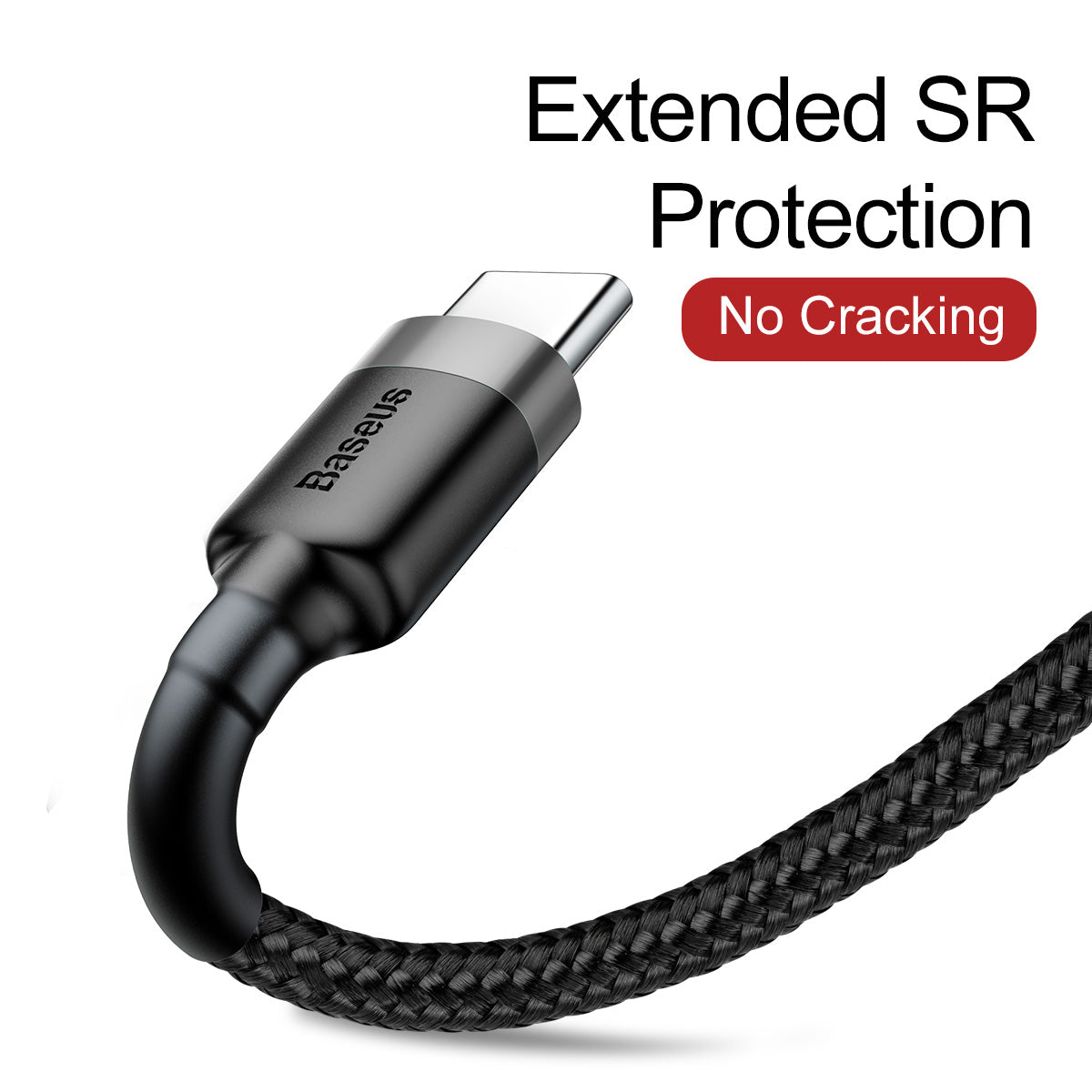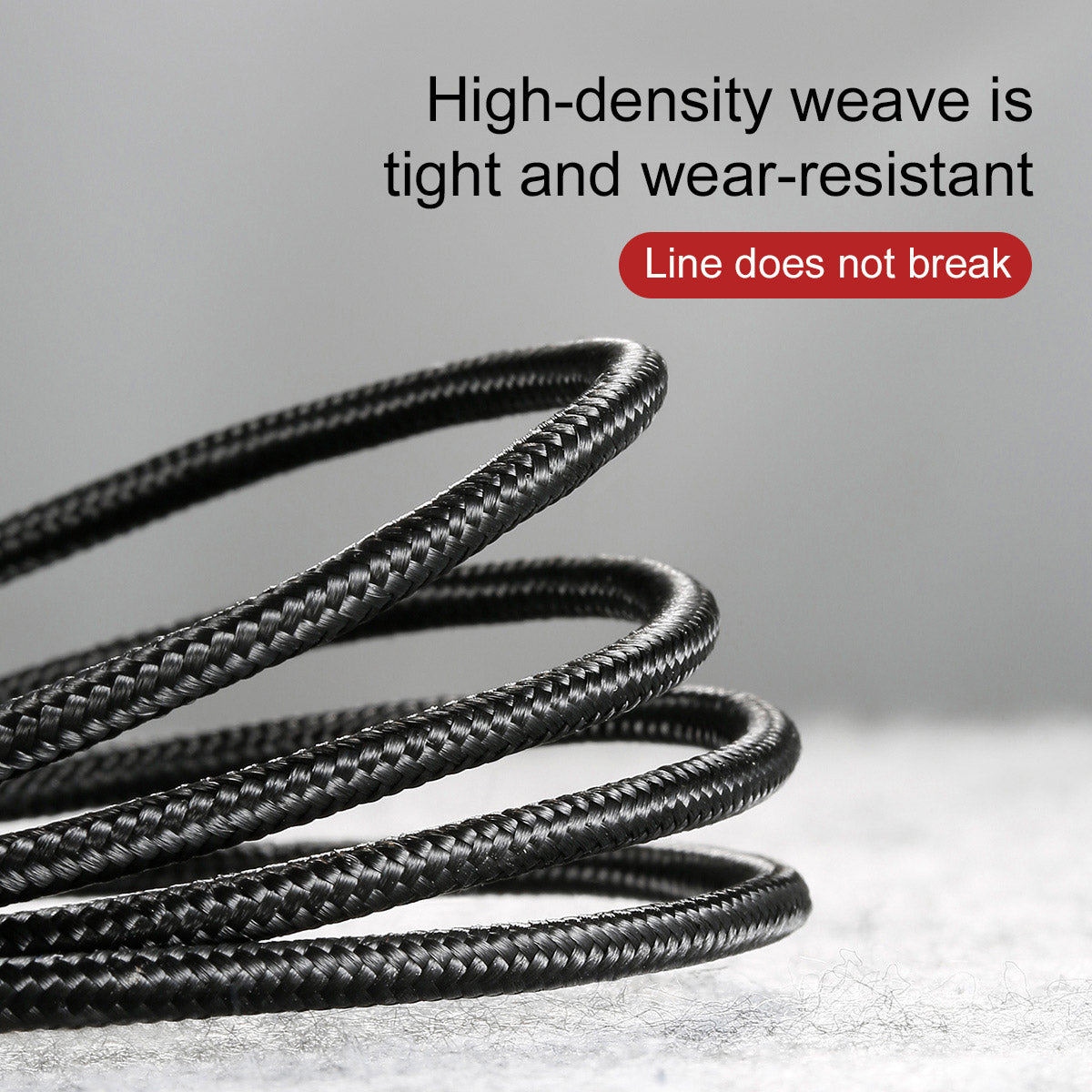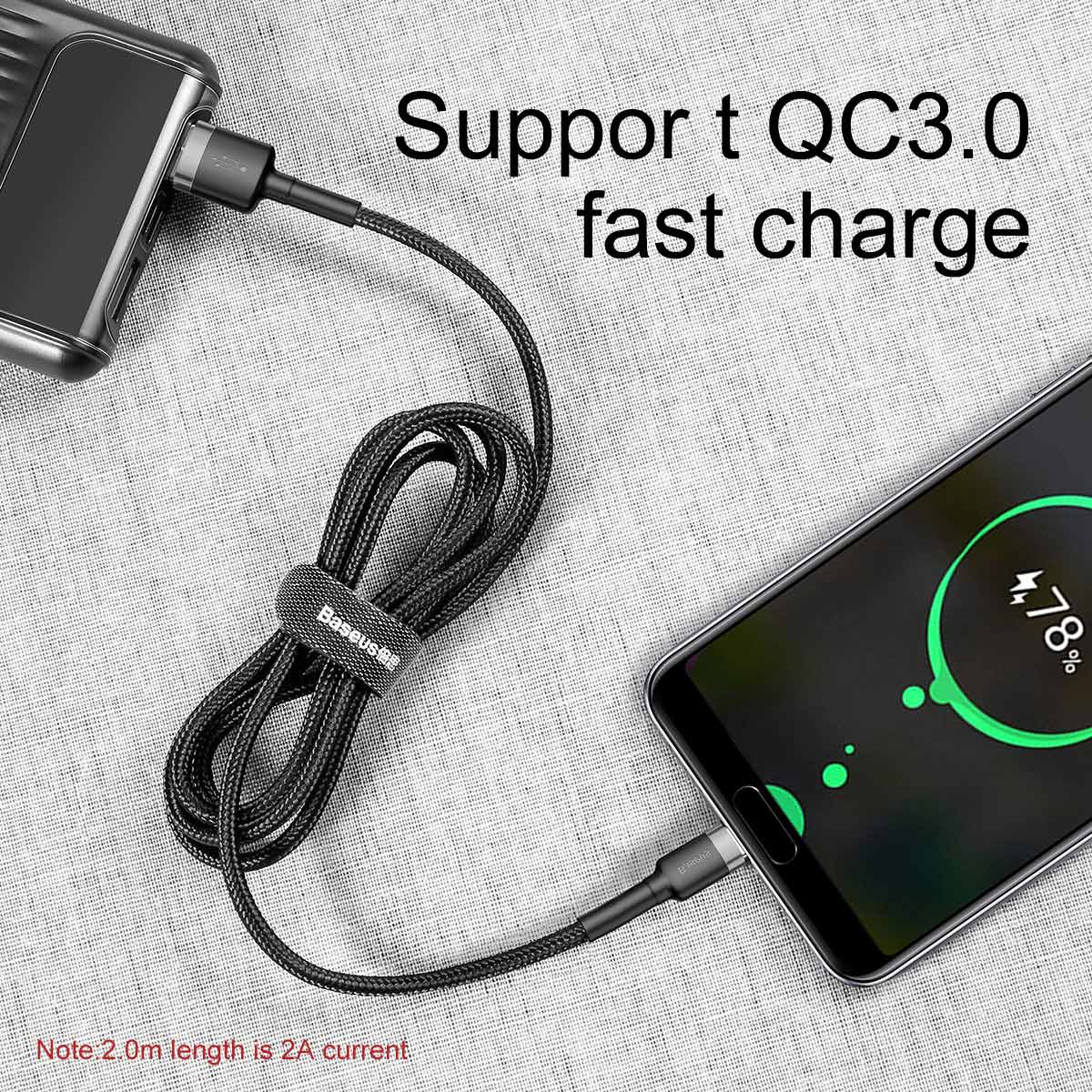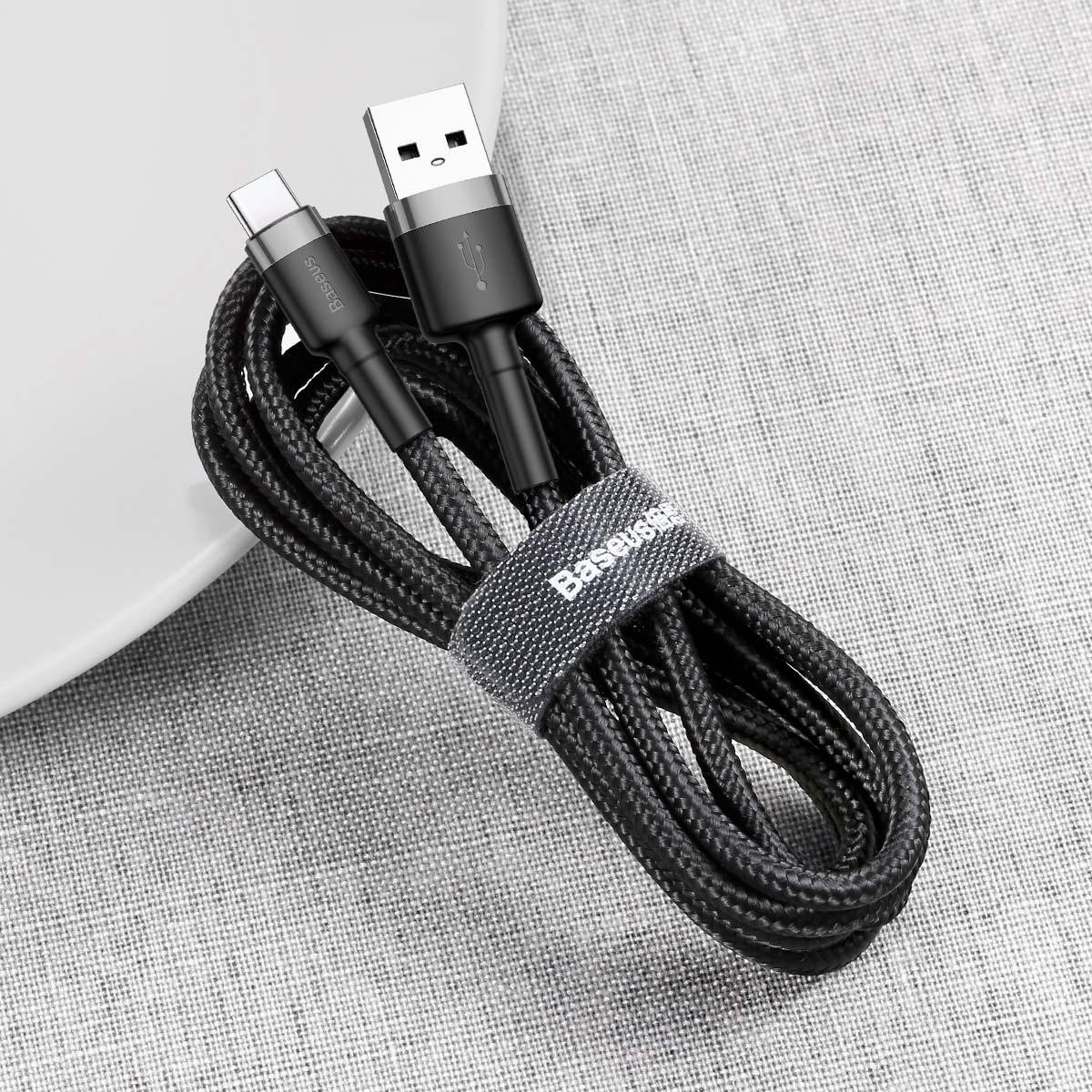 Baseus Cafule Series Fast Charging and Data Cable USB to Type C 3A 1M Black
This Baseus Cafule Series Cable lets you charge your Type-C device as well as sync your music, photos, and data to your computer. The reversible Type-C connector removes the struggle of trying to connect in the wrong direction. Reinforced connections prevent the plug from snapping, and high-quality nylon braiding prolongs the cable lifespan.
- Durable nylon braided USB to Type-C cable.
- Fast and safe charging with a 3A current and pure copper wire provides a faster and more secure charging rate.
- Reinforced joints assist in ensuring that the cable does not get damaged from bending, etc.
- You can charge and transfer data from your phone to the PC at the same time.
- The high-quality aluminum alloy plug housing is resistant to both oxidation and corrosion.
- Has a velcro strap built onto the cable to assist with storage or length management.