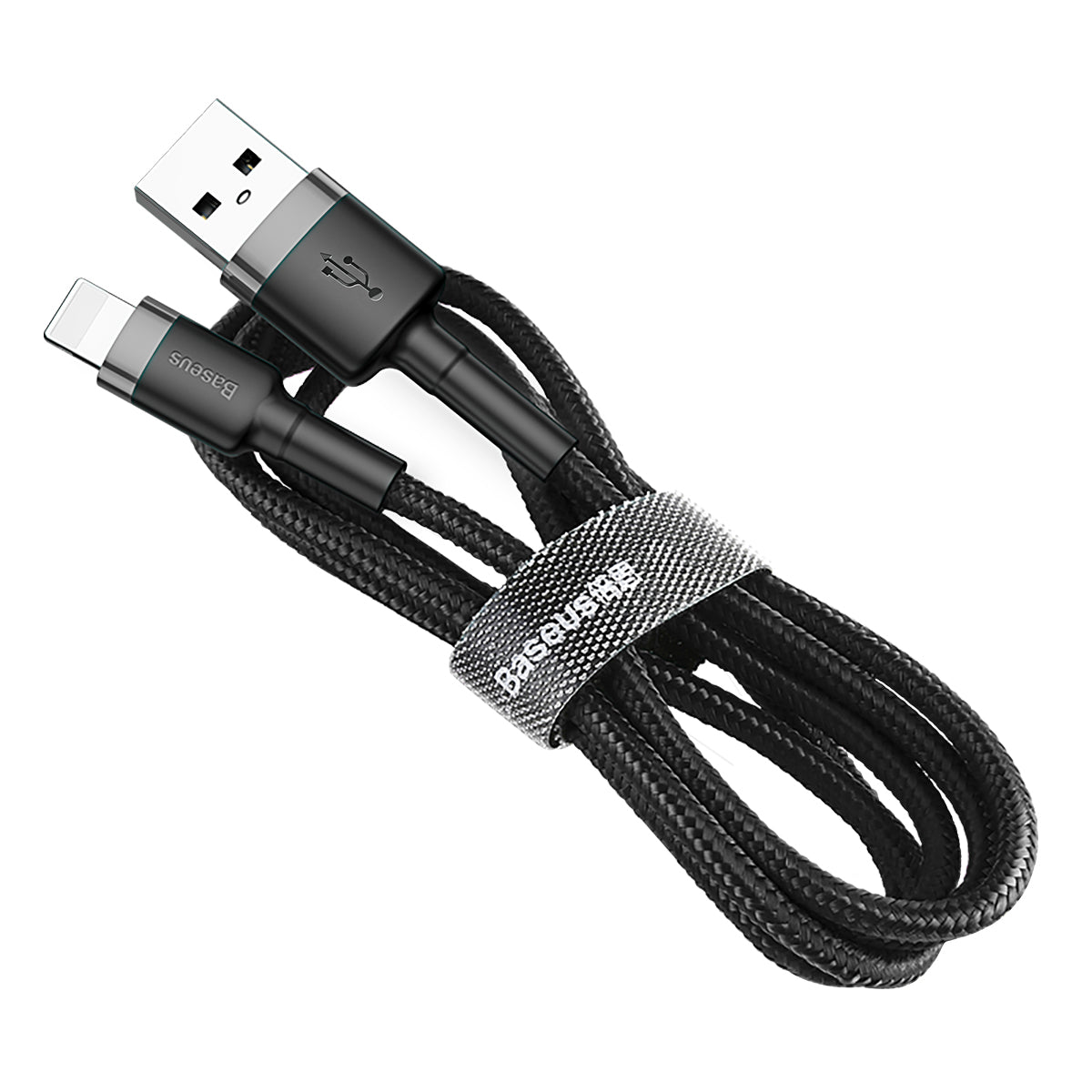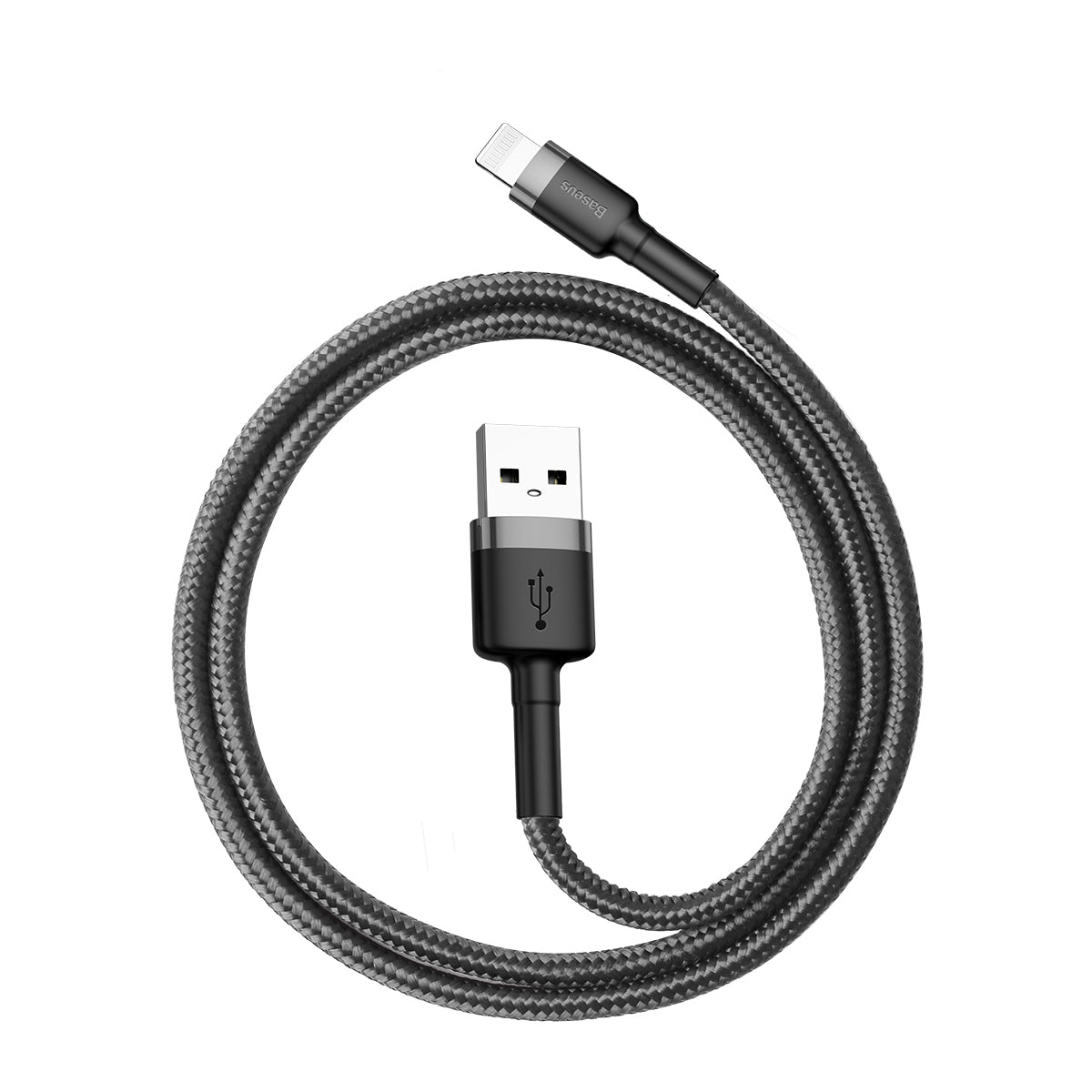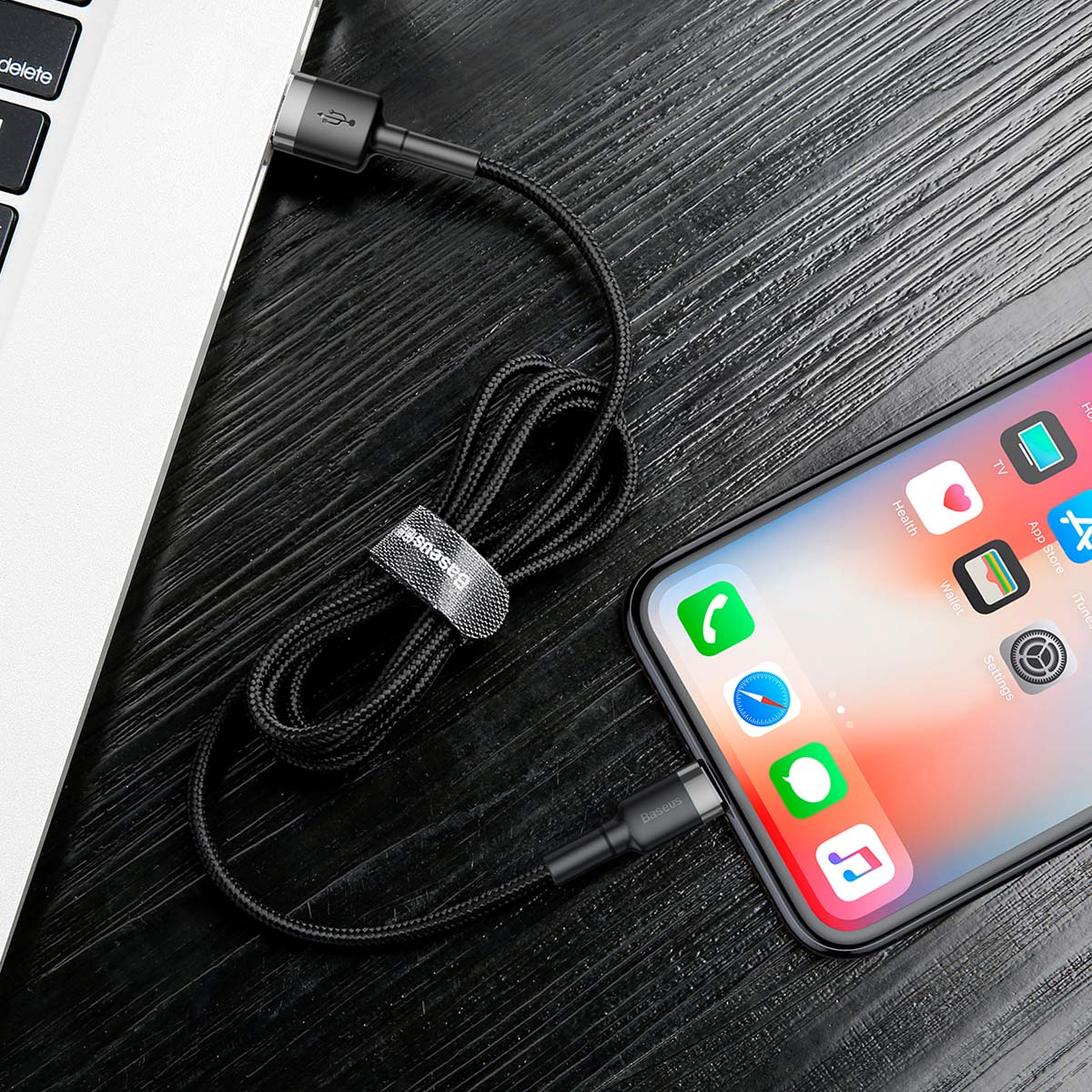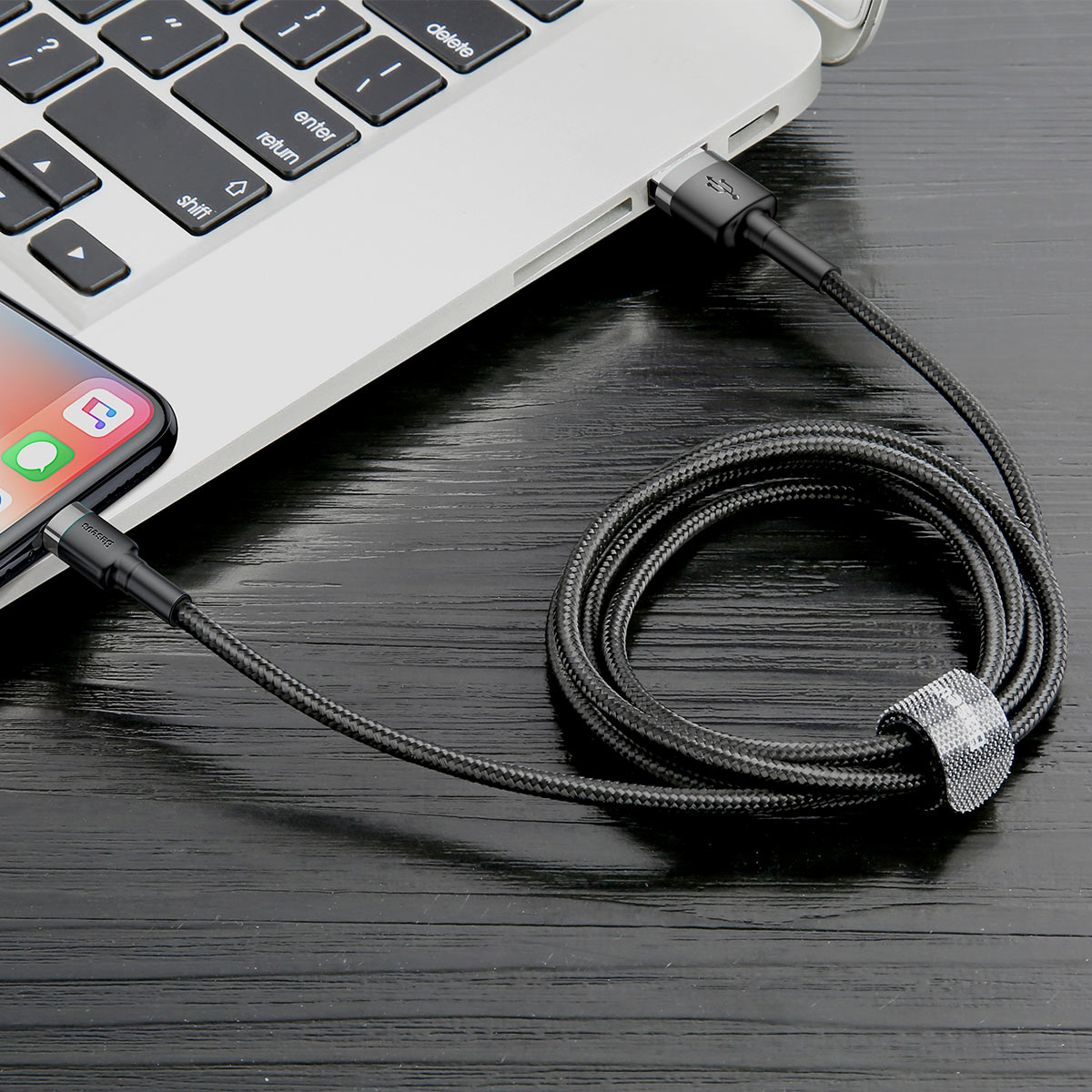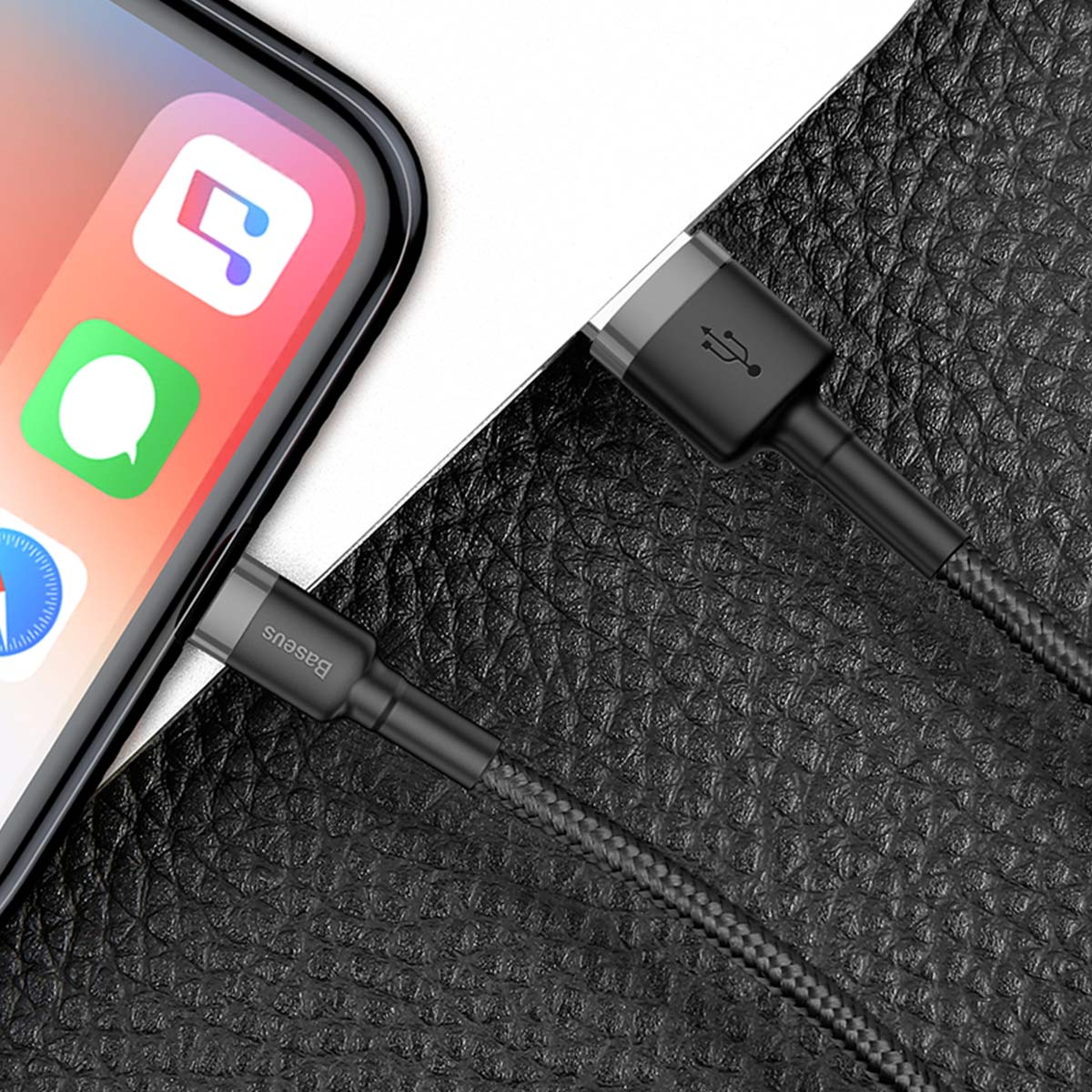 Baseus Cafule Series Charging and Data Cable USB to iOS 2.4A 0.5M Gray
The perfect cable to use when you are carrying around a powerbank and don't want something that is too long. The length of the Baseus cable is 50 cm and the maximum output current is 2.4 A. The cable provides comfort of use and high functionality. It is made of high quality materials, which ensure long product life. It is made of nylon material, so it does not get tangled up. The cable allows you to charge and transfer files between USB devices and Apple devices with a Lightning input. Aluminum tips, braided sleeves, and reinforced rubber bonds ensure long durability.
- The nylon braid adds to the durability as well as decreasing bends in the cable.
- The length of the cable assists with reducing tangling.
- Supports charging and data transfer at the same time.
- Abrasion and oxidation resistant.
- The velcro strap assists with neat storage and prevents the cord from tangling.