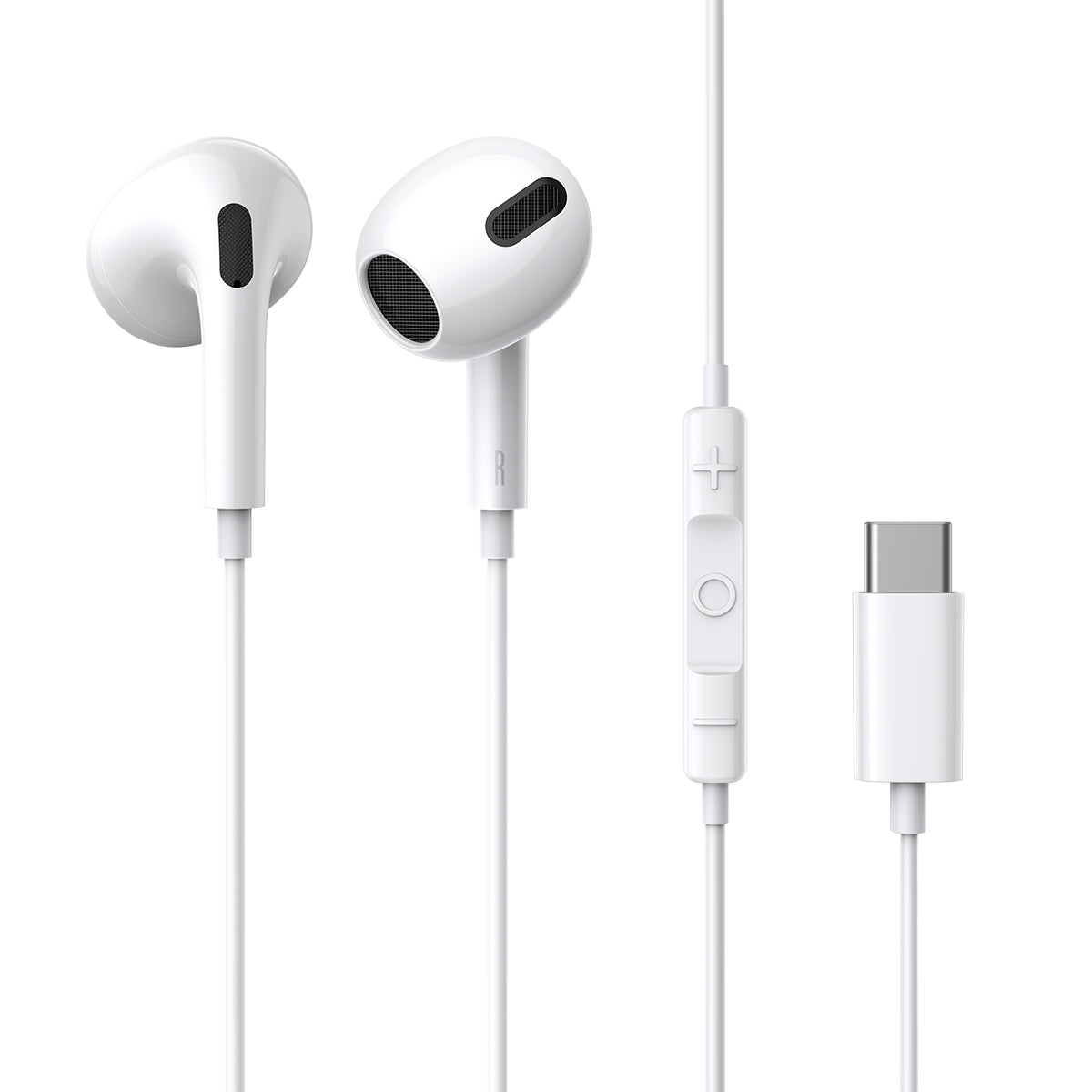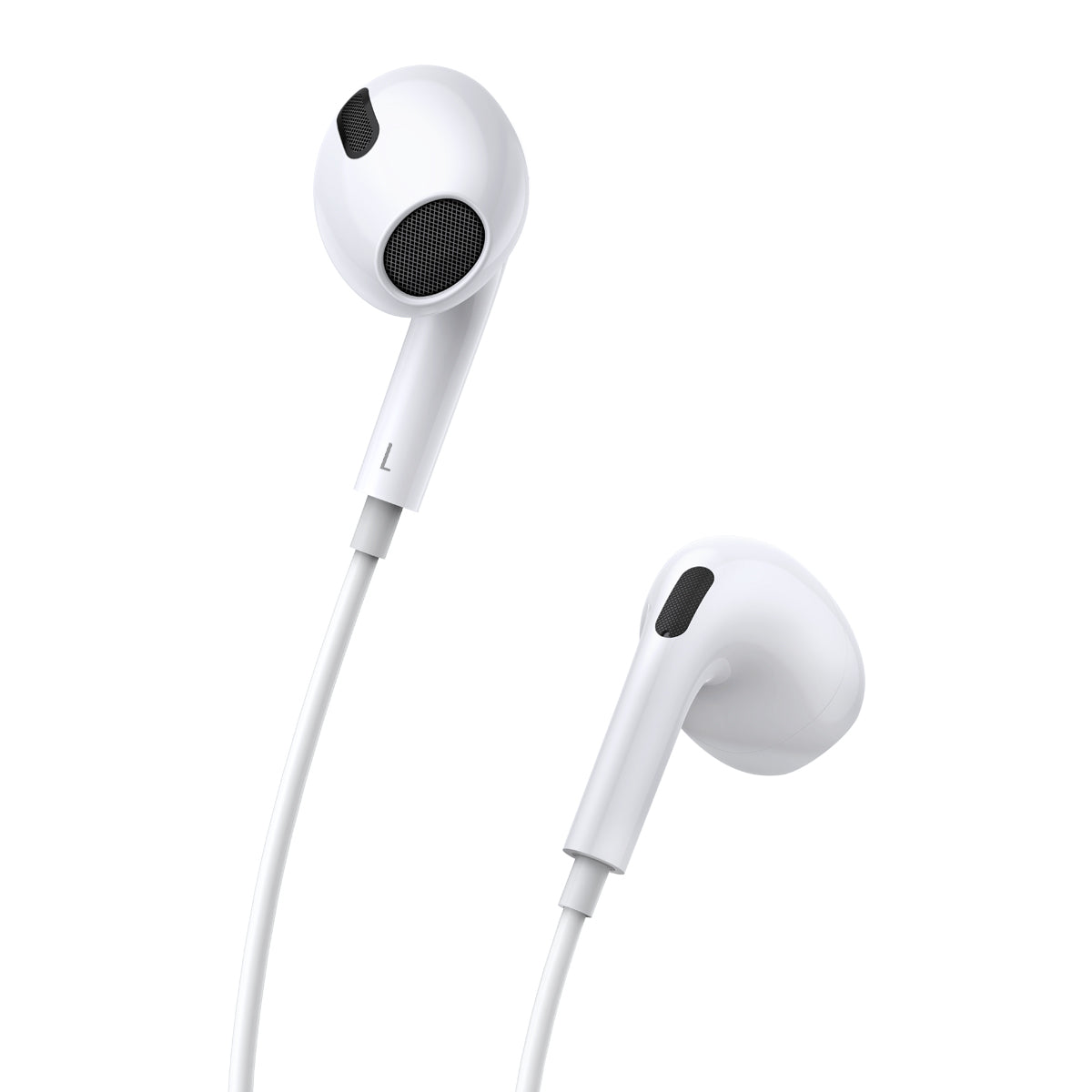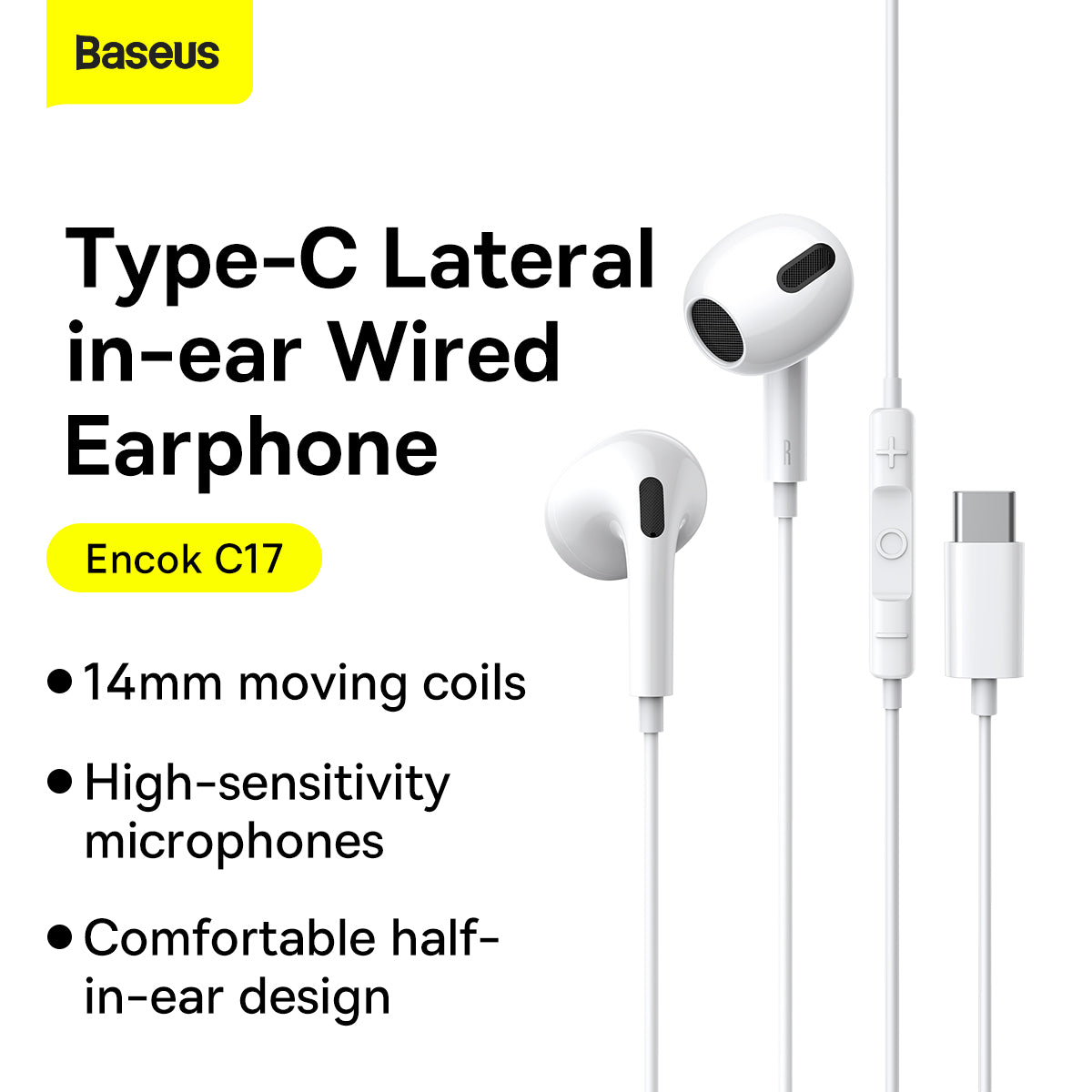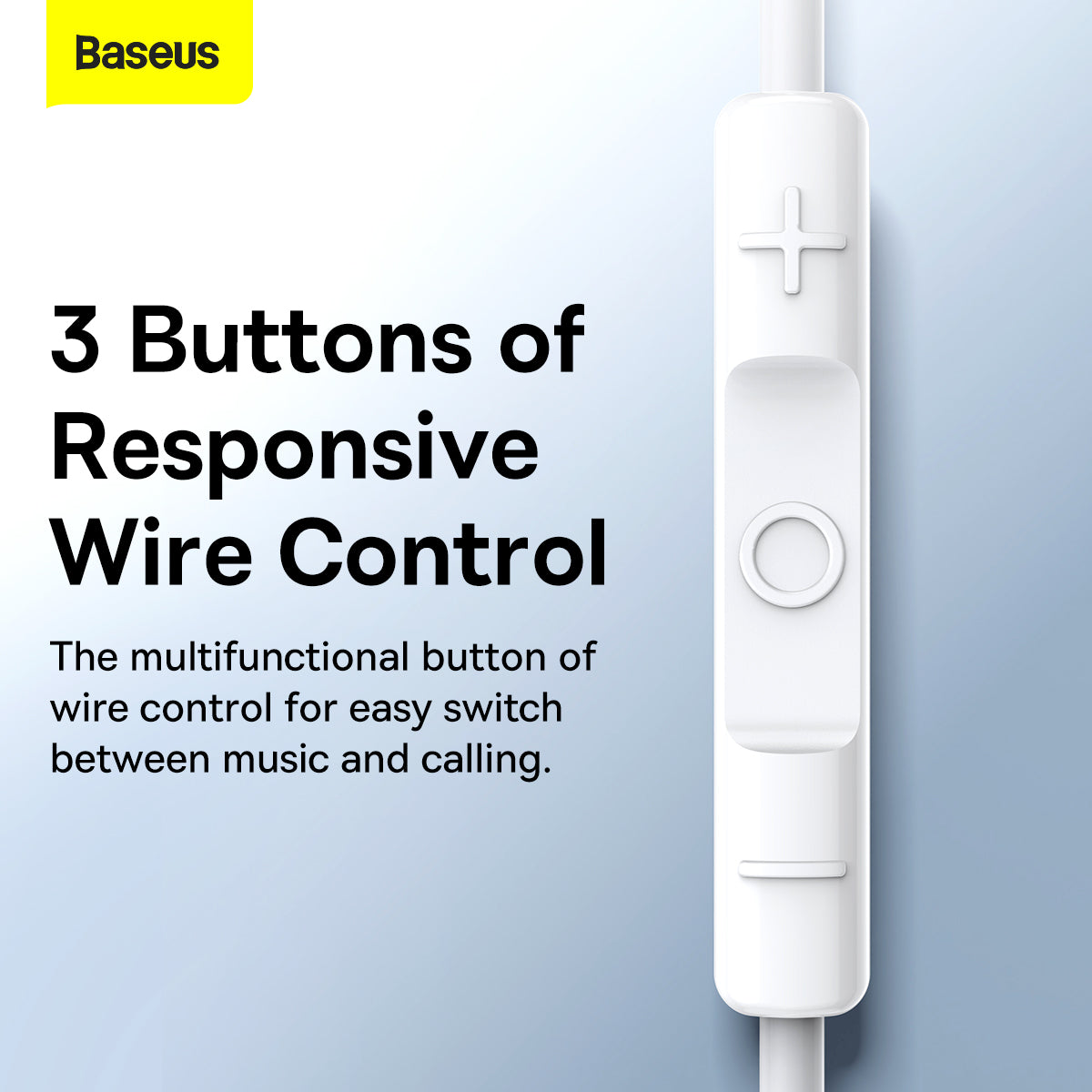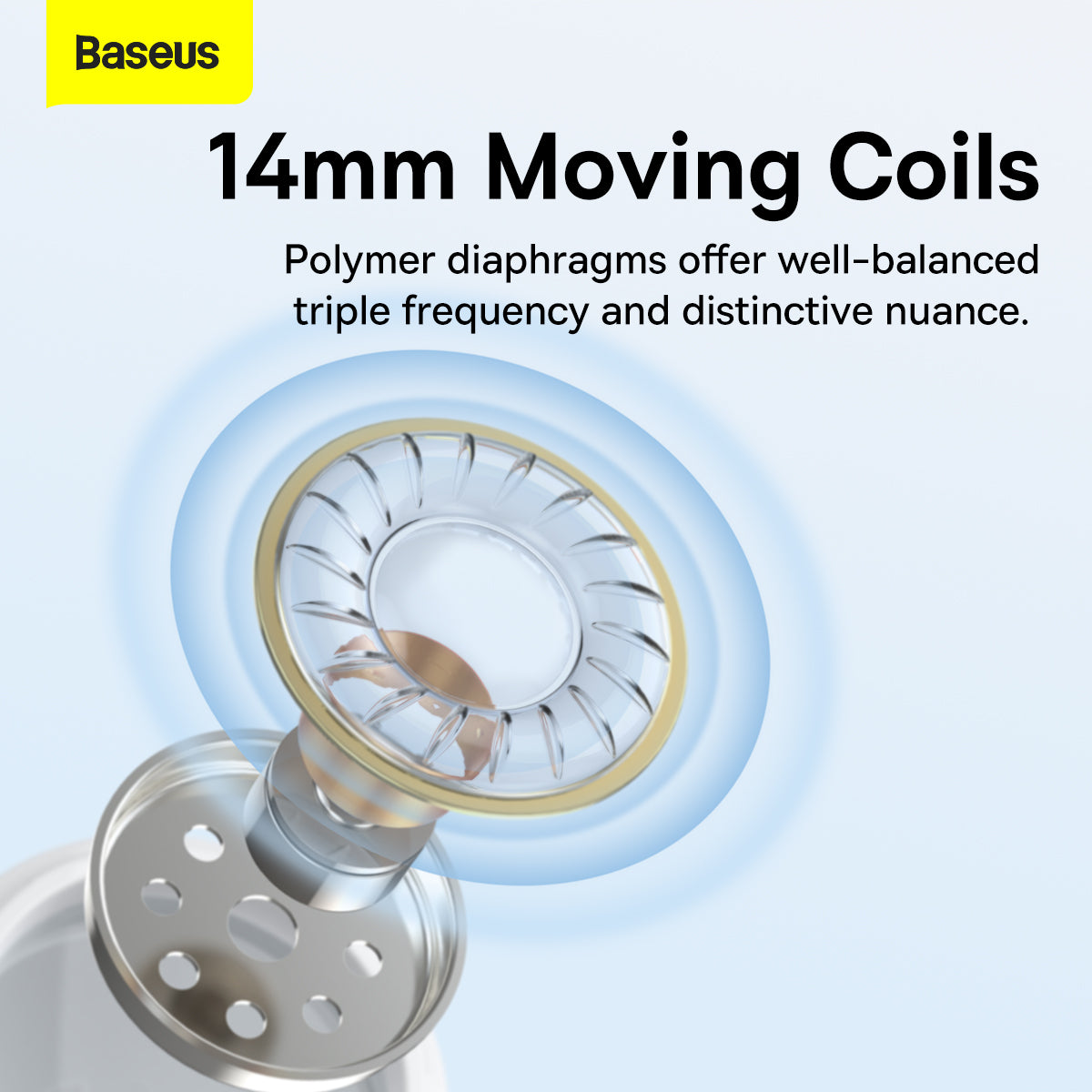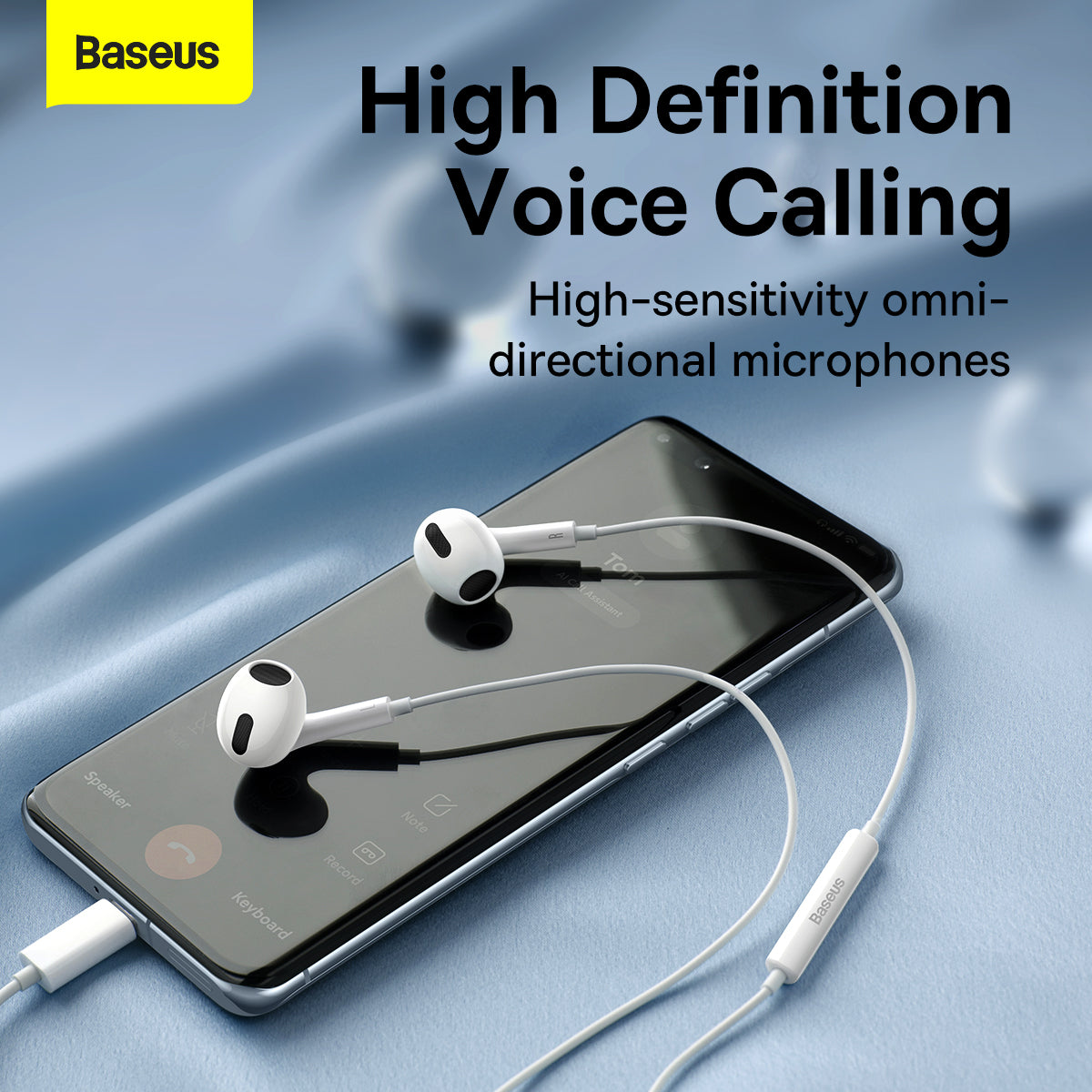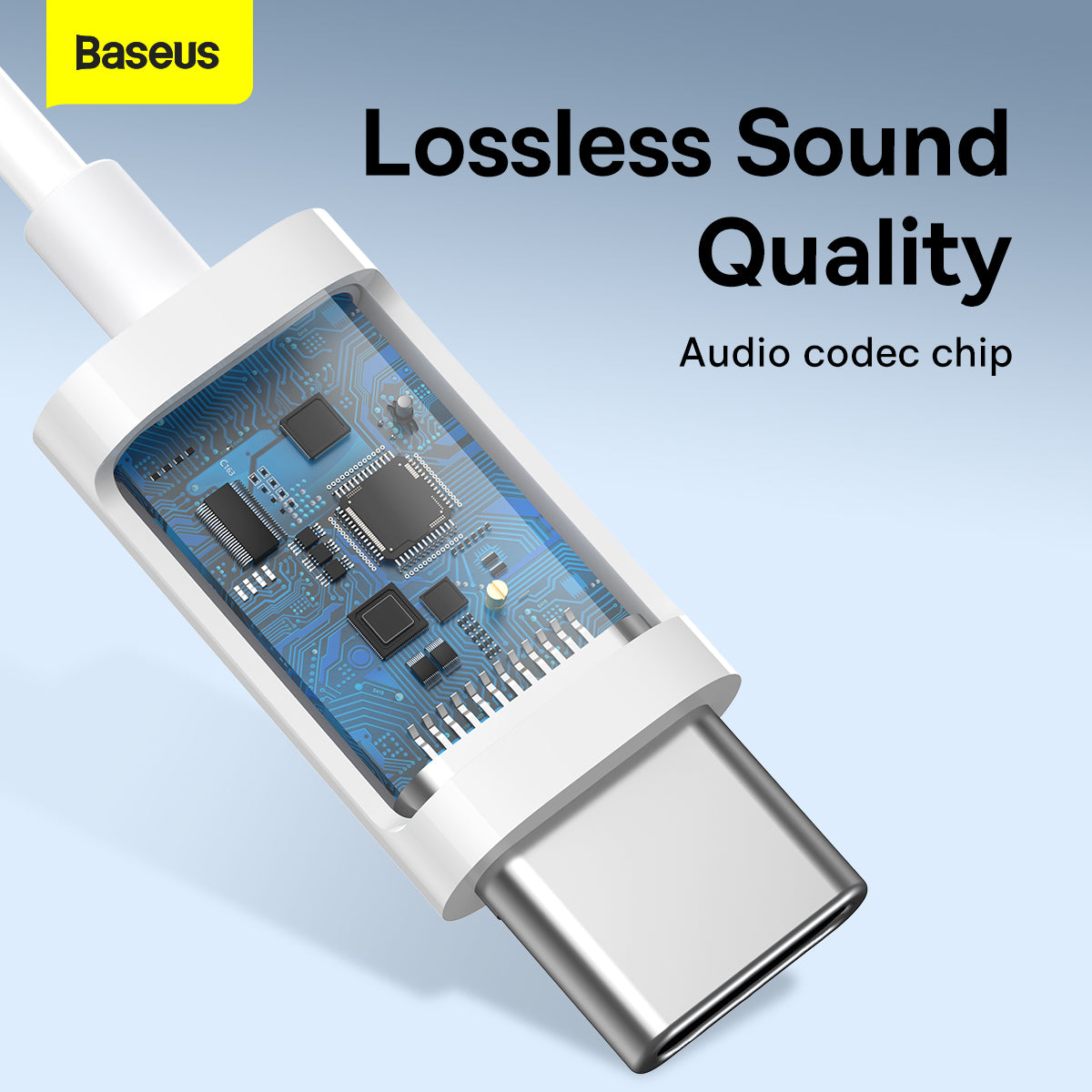 Baseus C17 Encok Type C Lateral In-Ear Wired Earphone with Remote White
With a great shape and comfortable design, Baseus provides users with a quality product that supports other functions too. The C17 Encok series from Baseus has both a controller and a microphone built into the center of the cord for easy access. Depending on your mobile device, the controller can be used to either change the volume or change the songs on your playlist. There is a button in the center that will allow you to answer your incoming calls or allow you to pause your music.
- The 3-button remote provides you the ease of control, to change the volume or answer calls.
- Has a high-quality TPE cable, which assists with the longevity of your headset and helps reduce bending.
- The advanced audio codec chip brings lossless sound quality.
- The high-sensitivity omnidirectional microphones ensure its users high-definition voice calling.
- Comfortable half-in-ear design, no pressure on your ears.