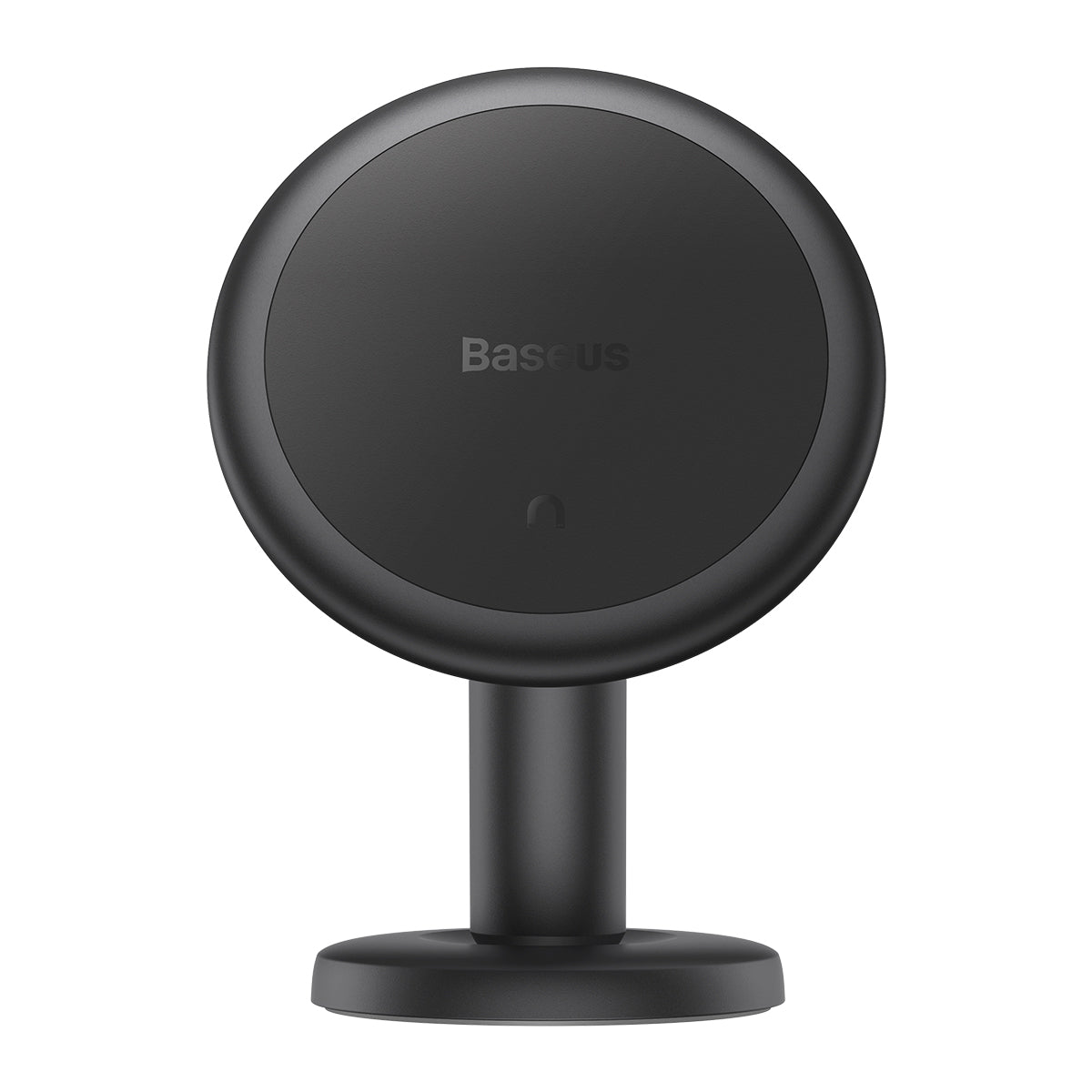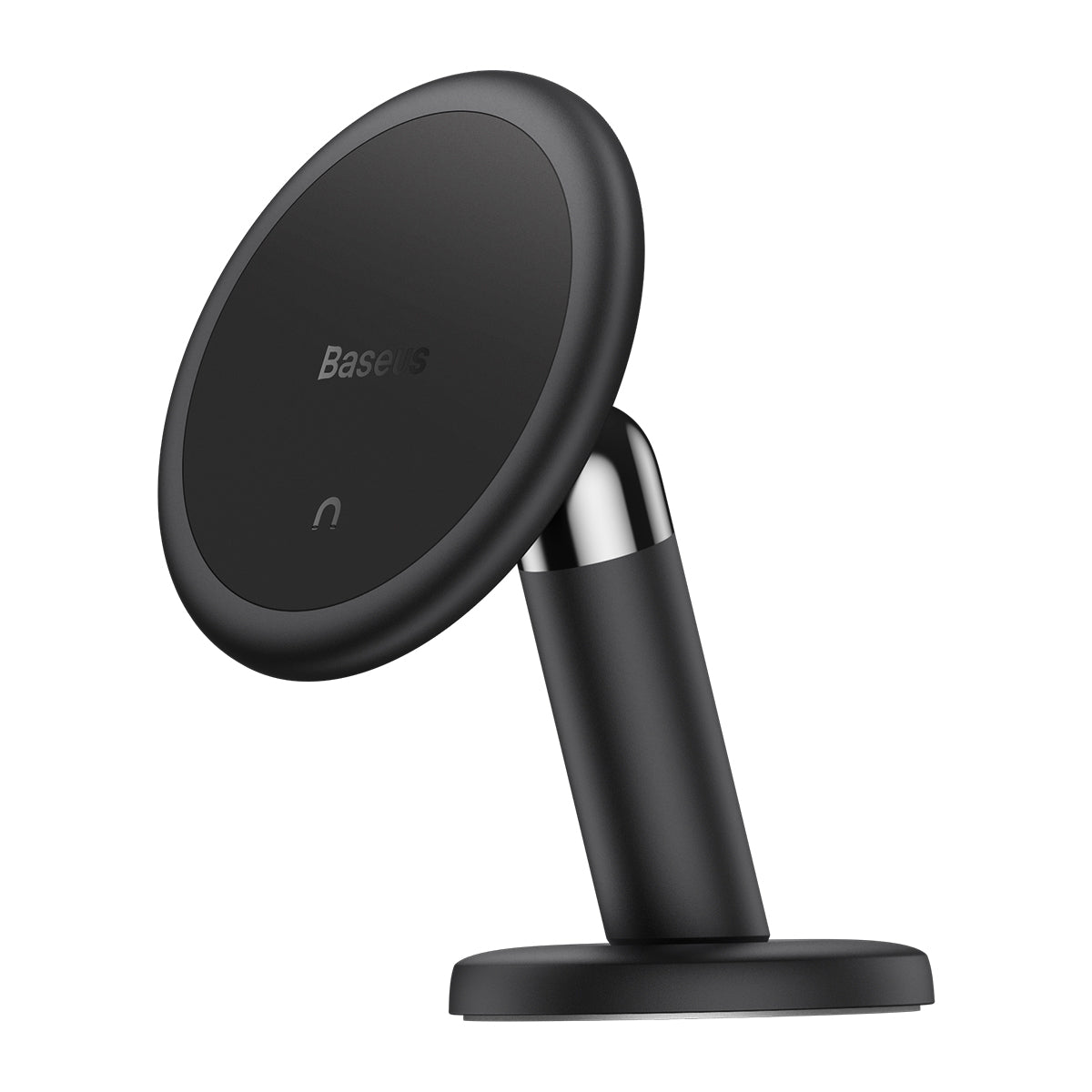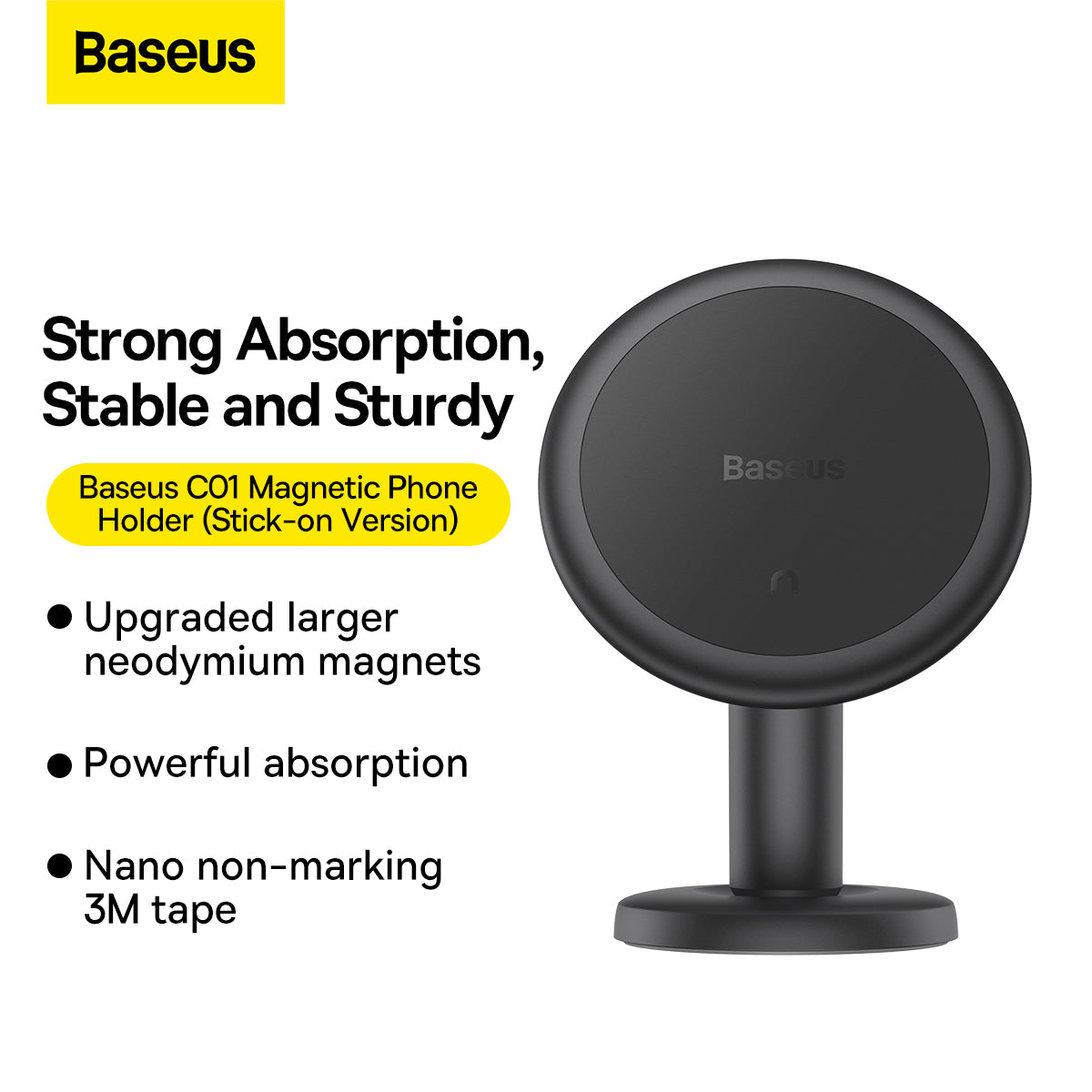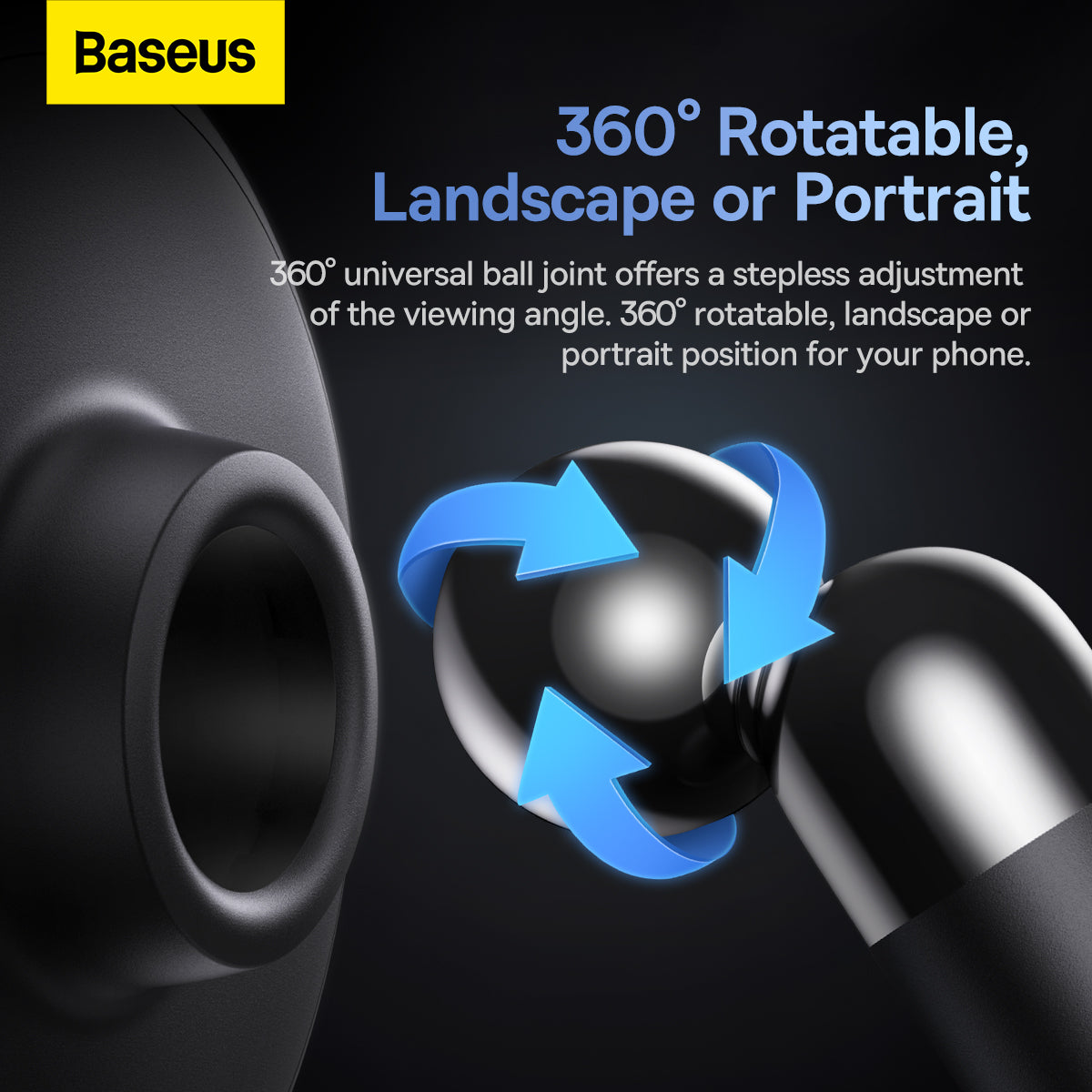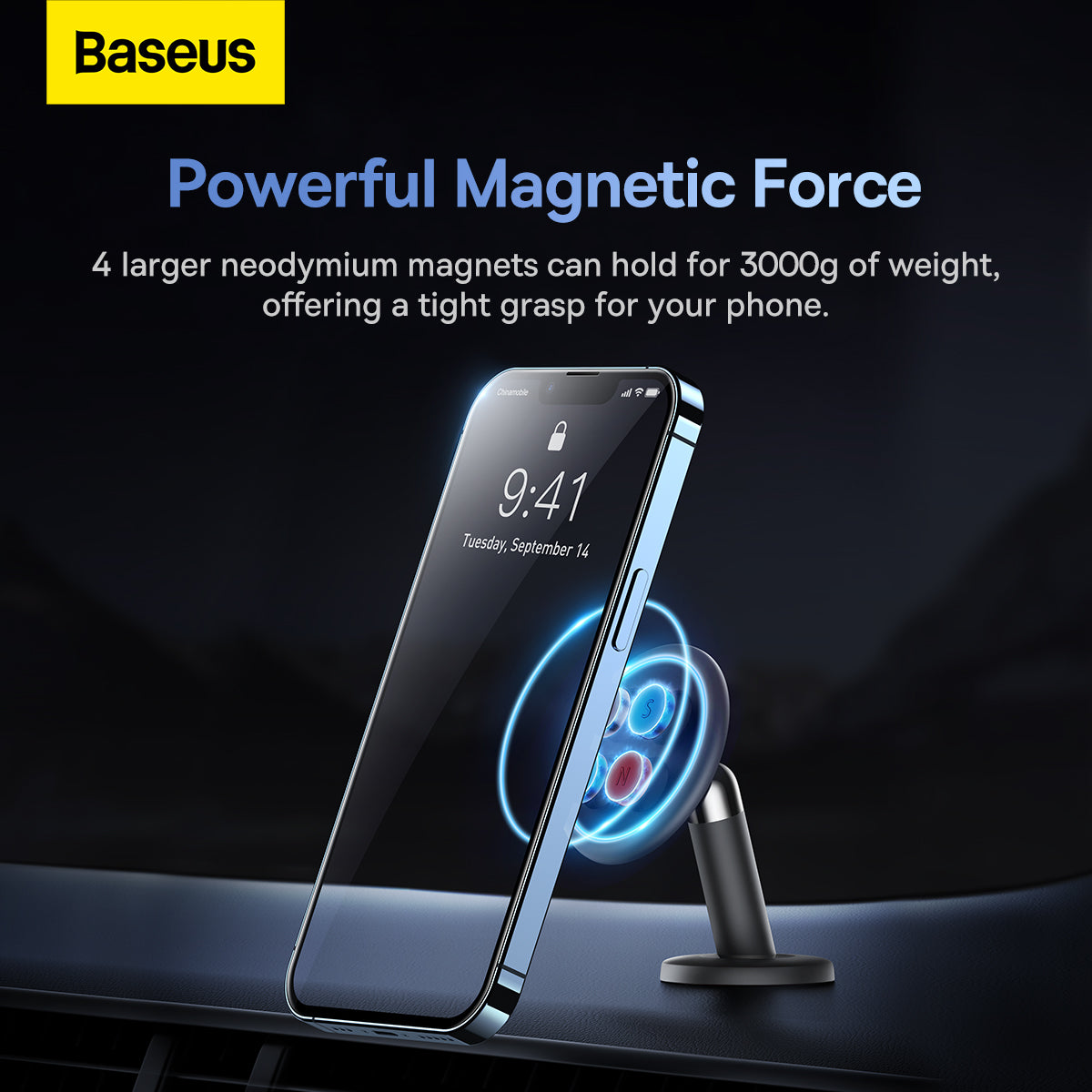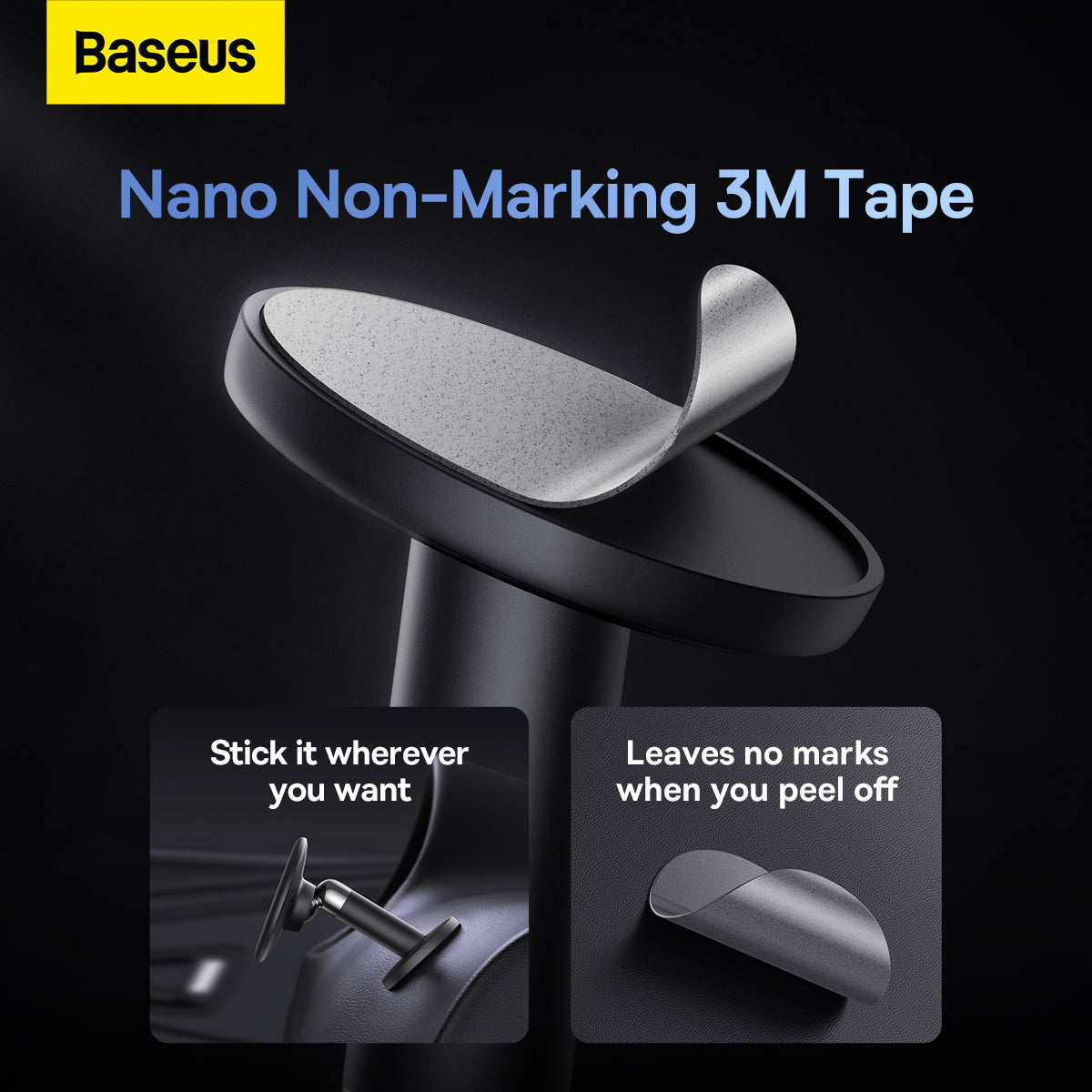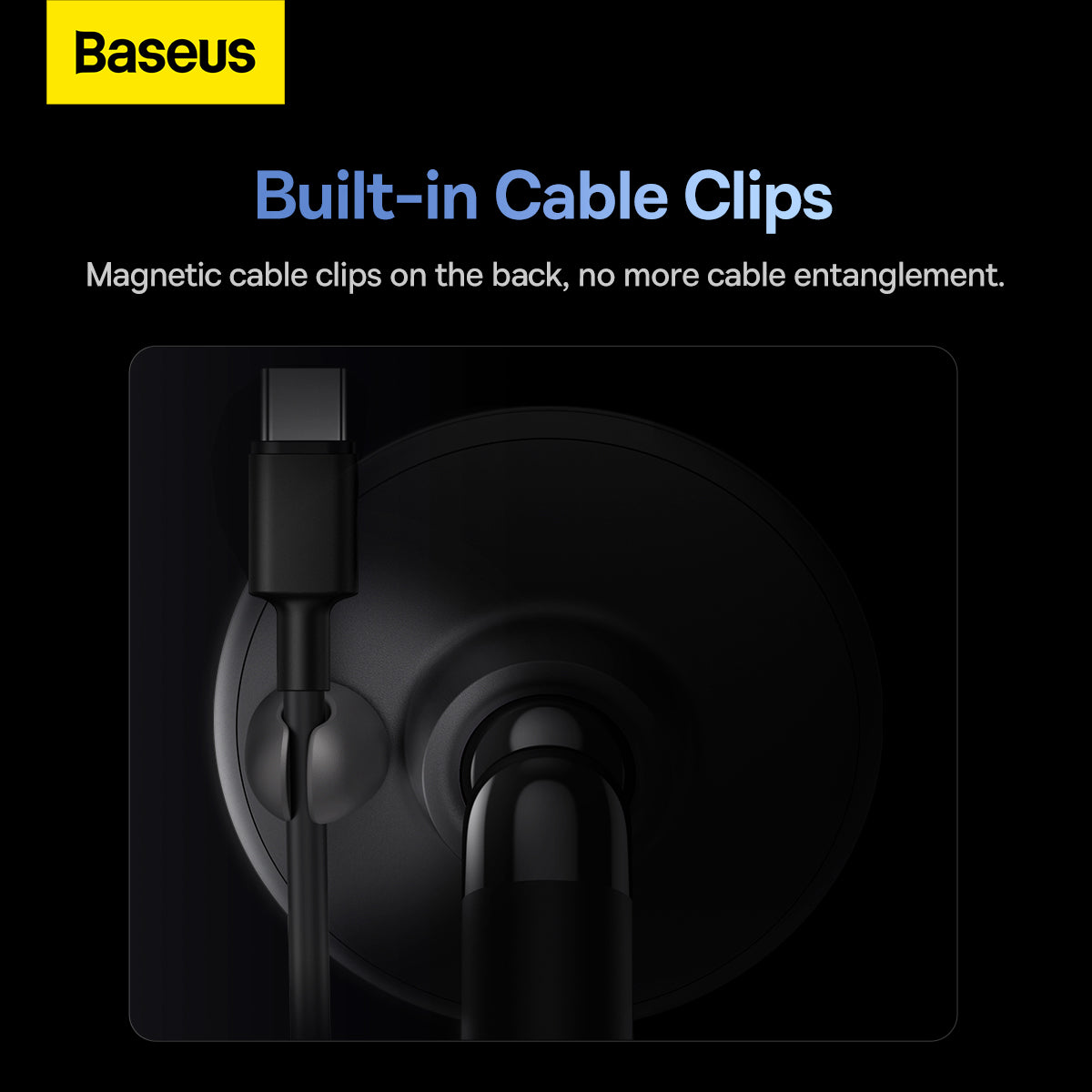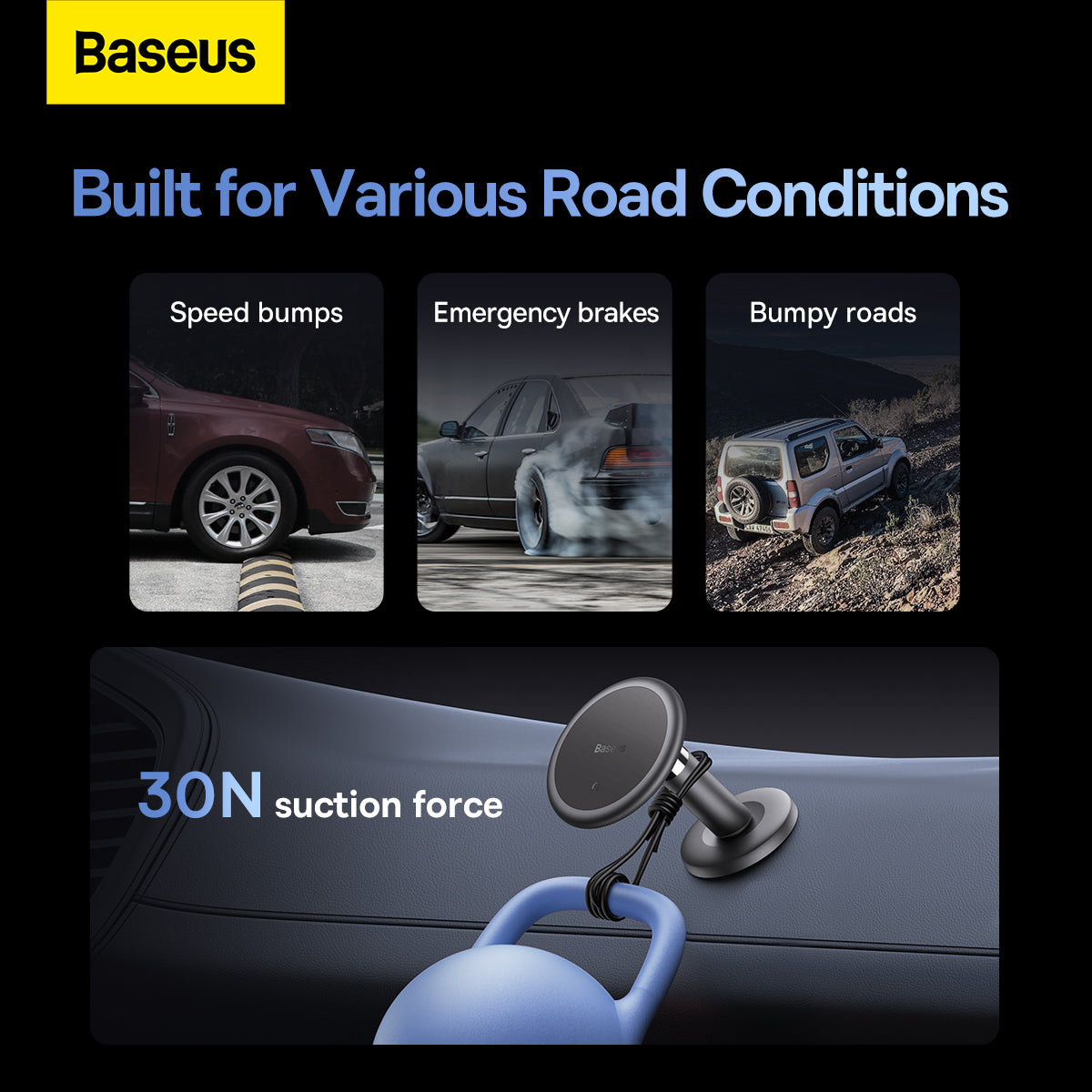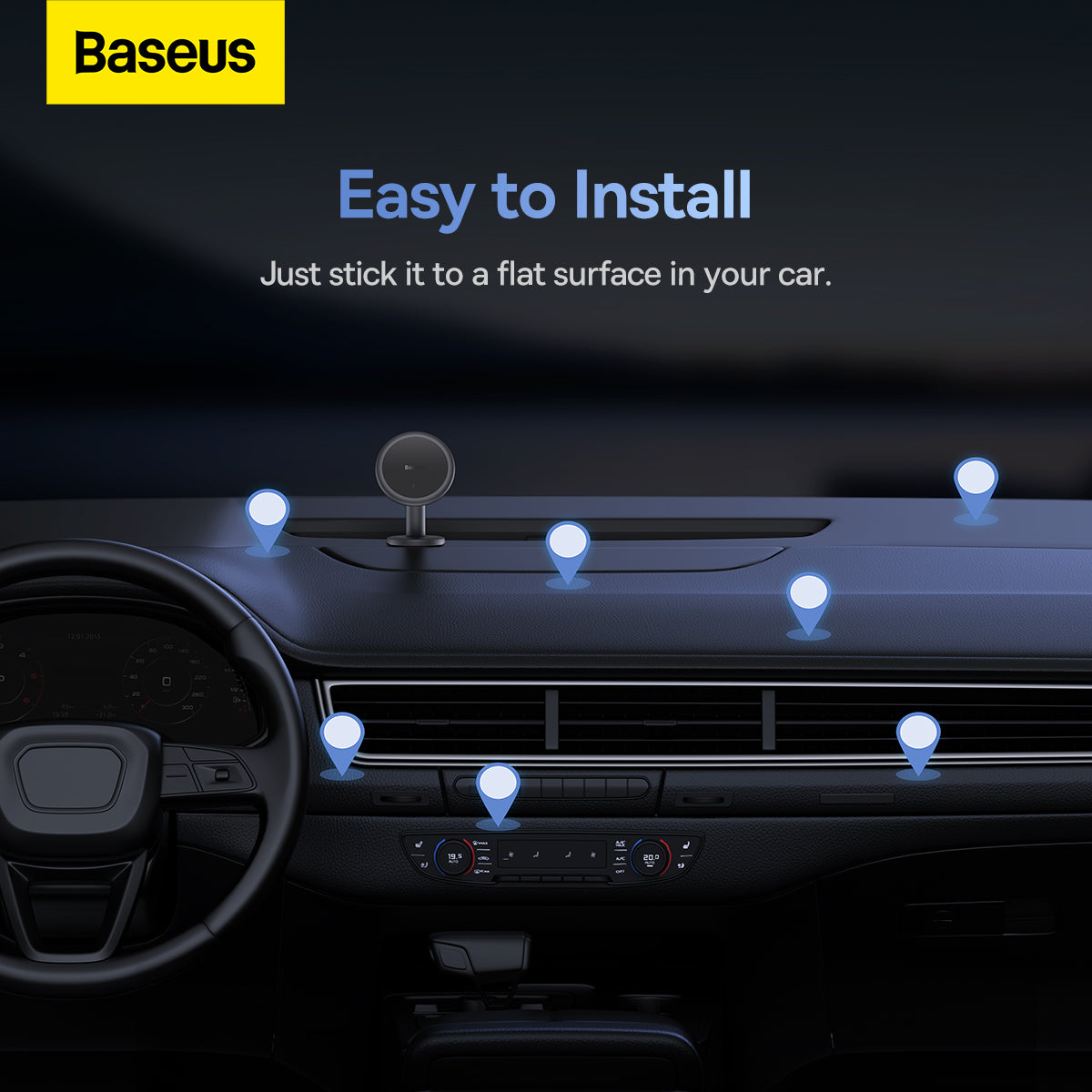 Baseus C01 Magnetic Phone Holder Stick-On Dash Mount
It can securely hold up to 3kgs with the support of four large neodymium magnets, ensuring a firm grip on mobile devices. The enclosed magnetic field of the holder will not interfere with the magnetic field of the mobile device, thereby avoiding any signal interference. The 360-degree universal ball joint provides users with a wide array of viewing angles. The straightforward design enables convenient one-handed operation. The nano 3M tape integrated into its base is easily removable and leaves no unwanted residue, ensuring no harm to the surface of the dashboard. The soft silicone cushion pads absorb impact and enhance stability, safeguarding devices from potential drop damage. It is compatible with any device equipped with a metal plate or a suitable case back. Furthermore, the compact size does not obstruct the user's field of view.
- It has a weight capacity of 3kg.
- 360-degree rotation.
- 3M tape leaves no additional residue.
- It incorporates improved absorption materials.
- The structure doesn't obstruct the user's view.