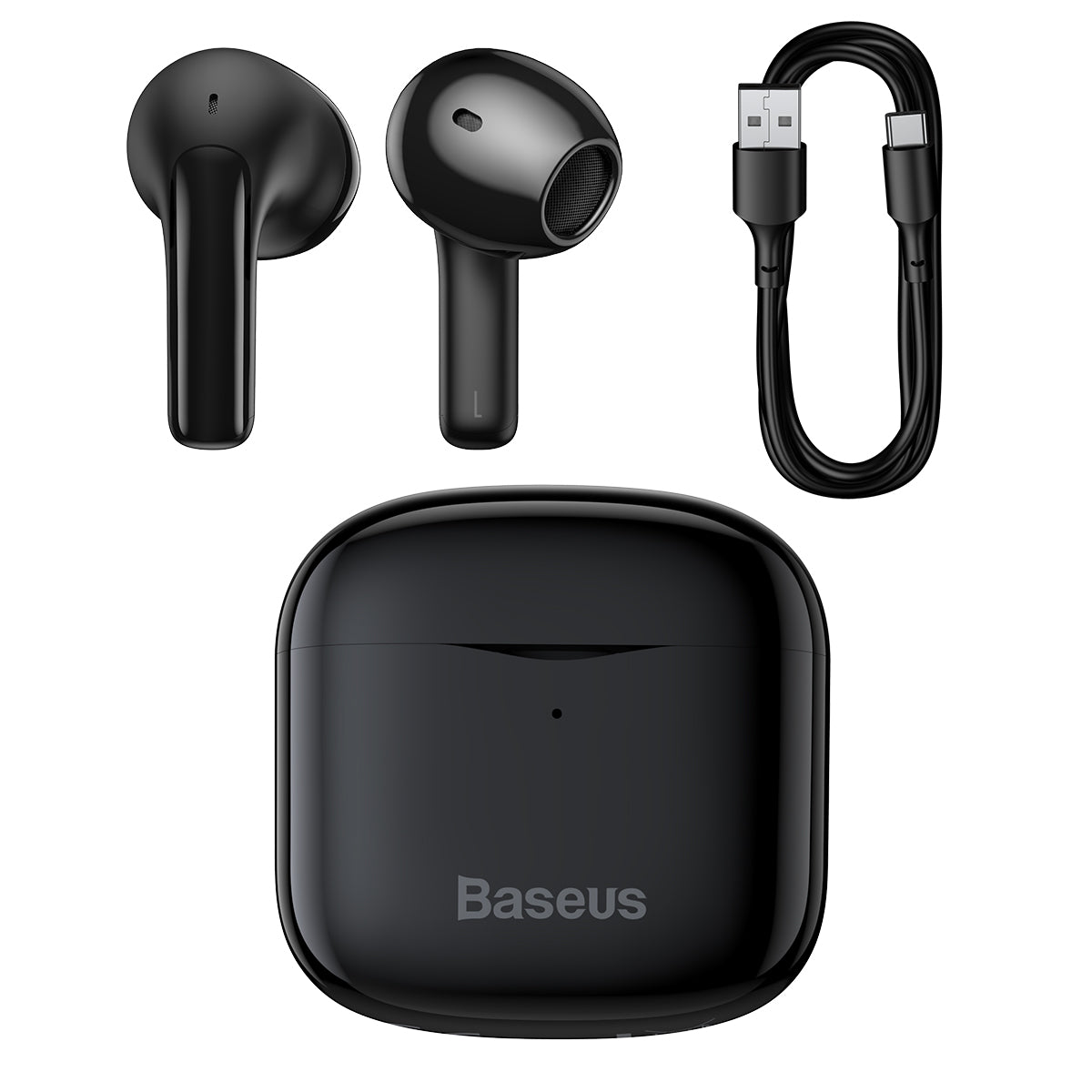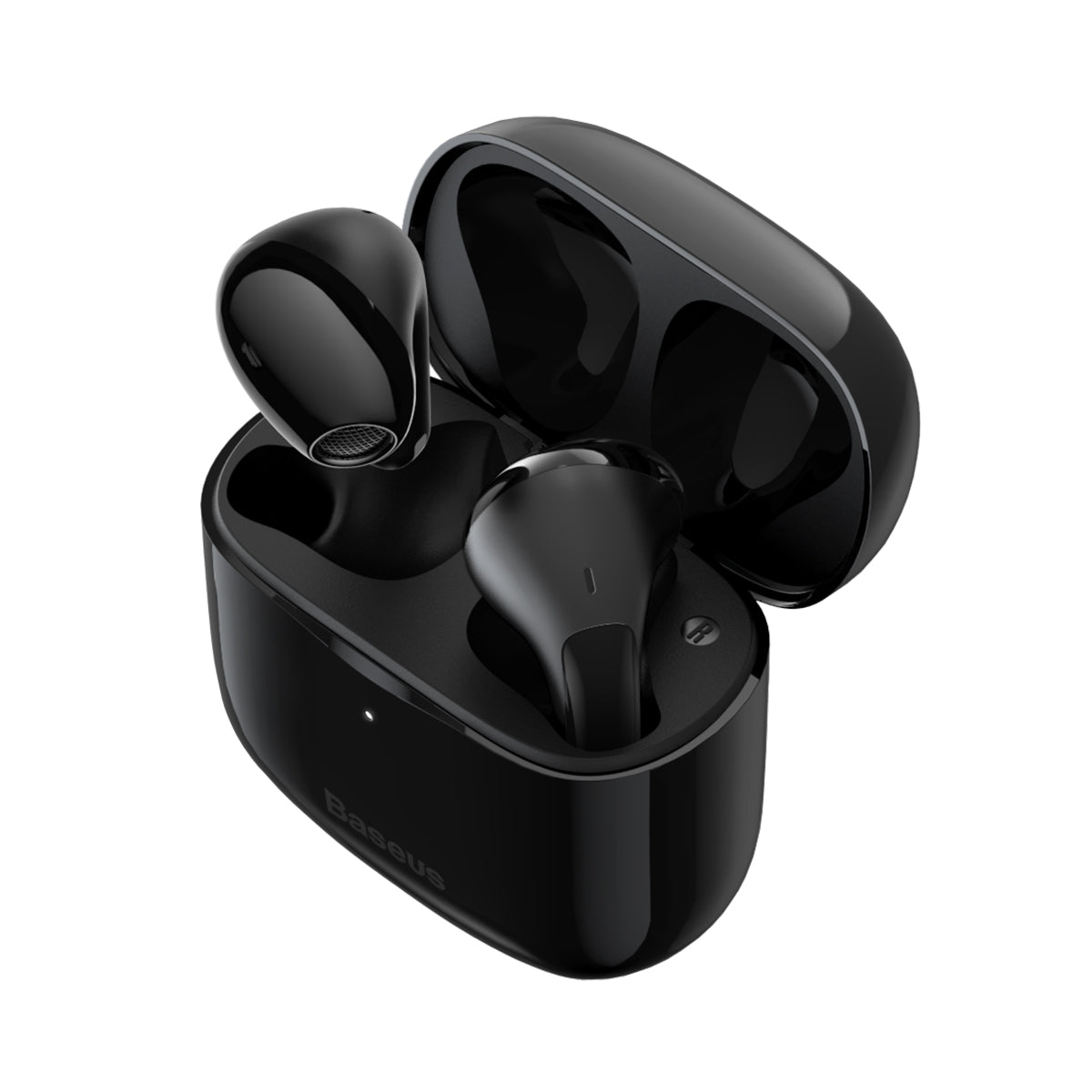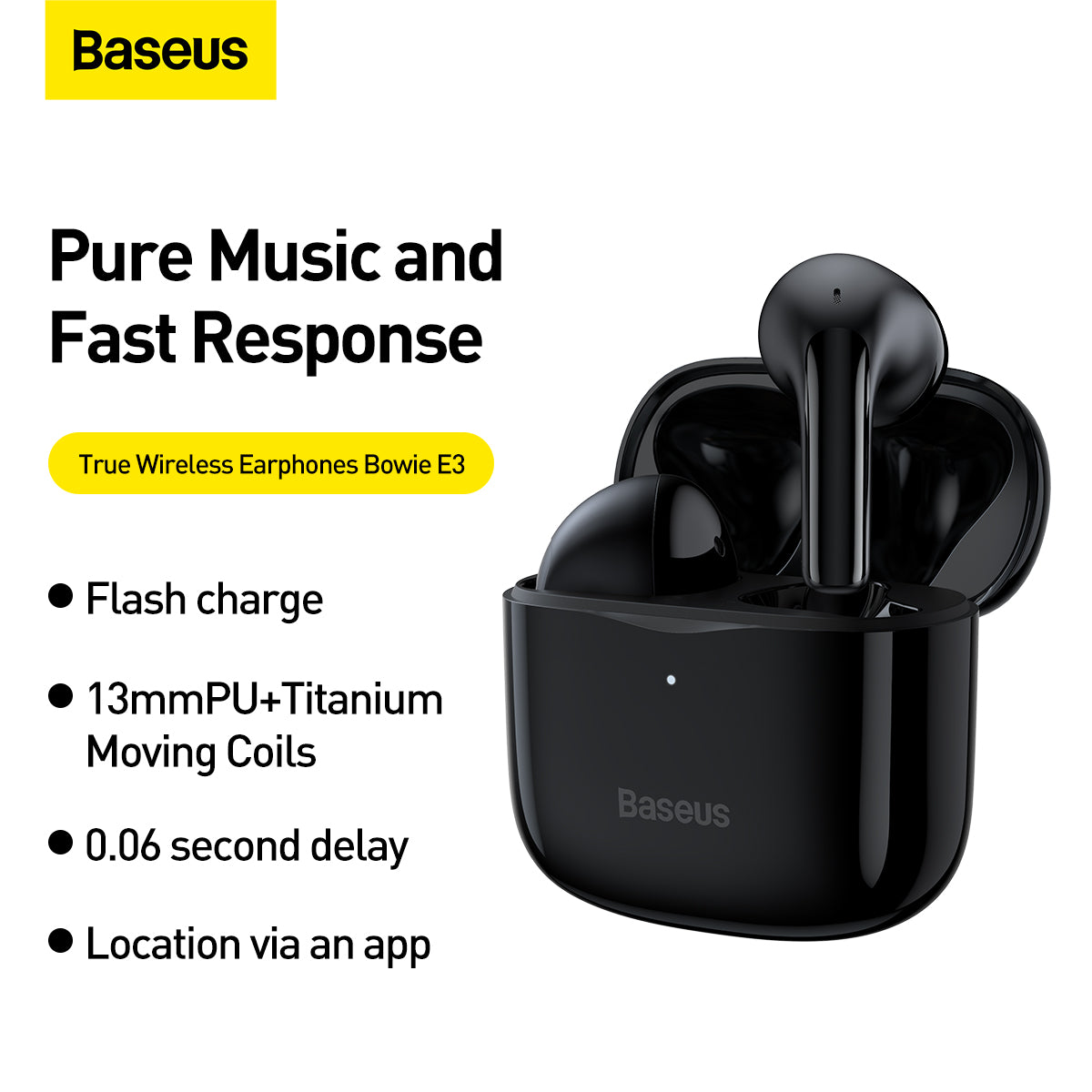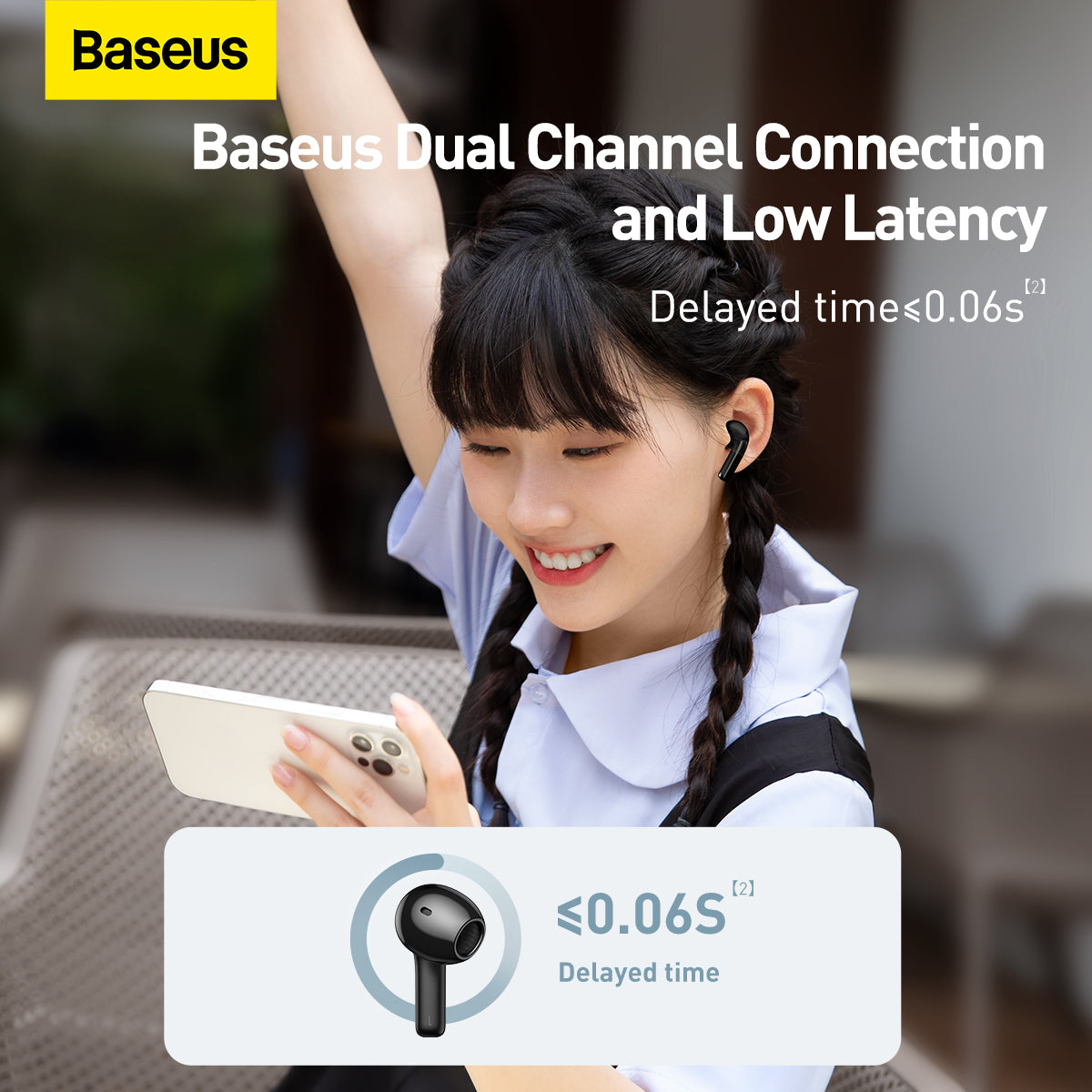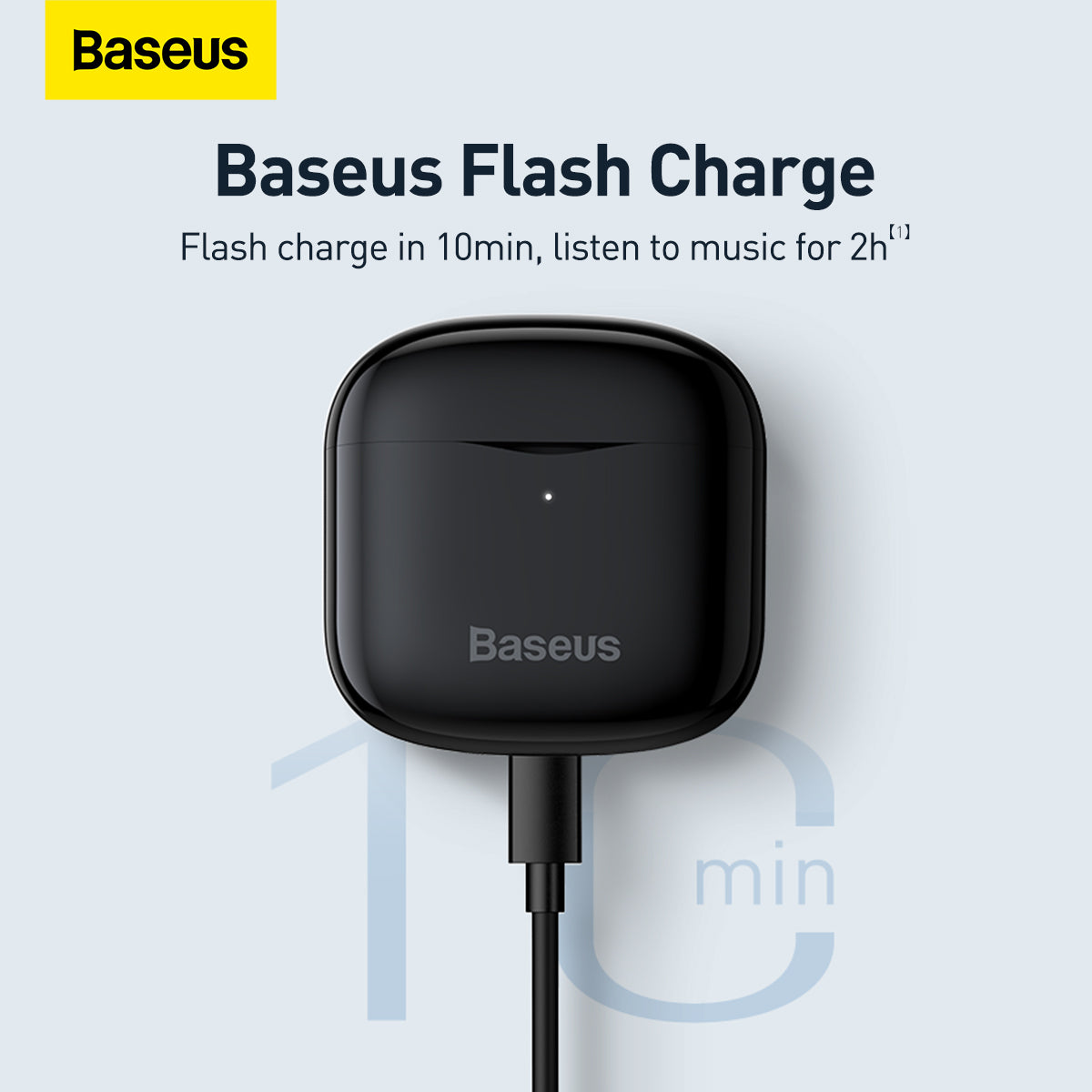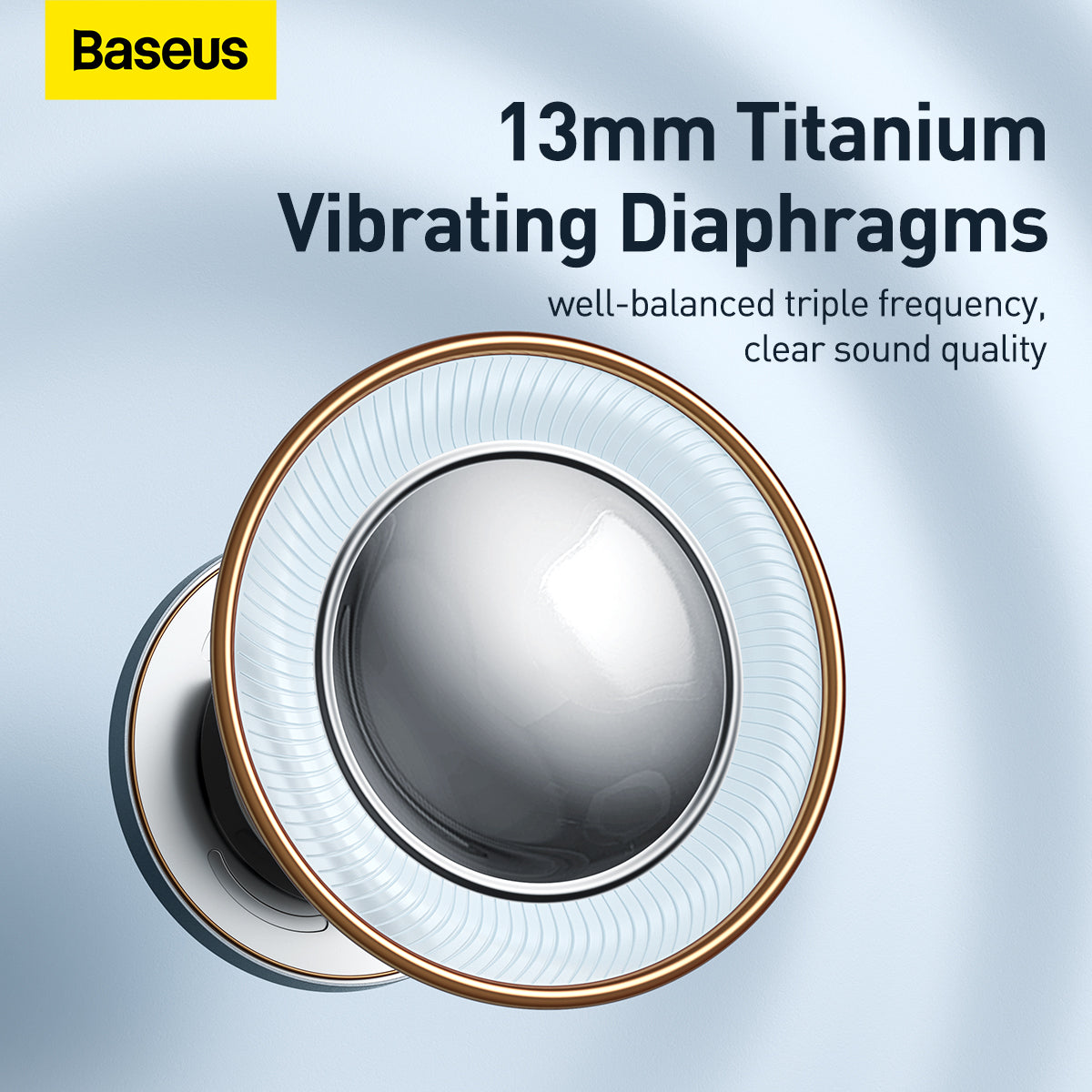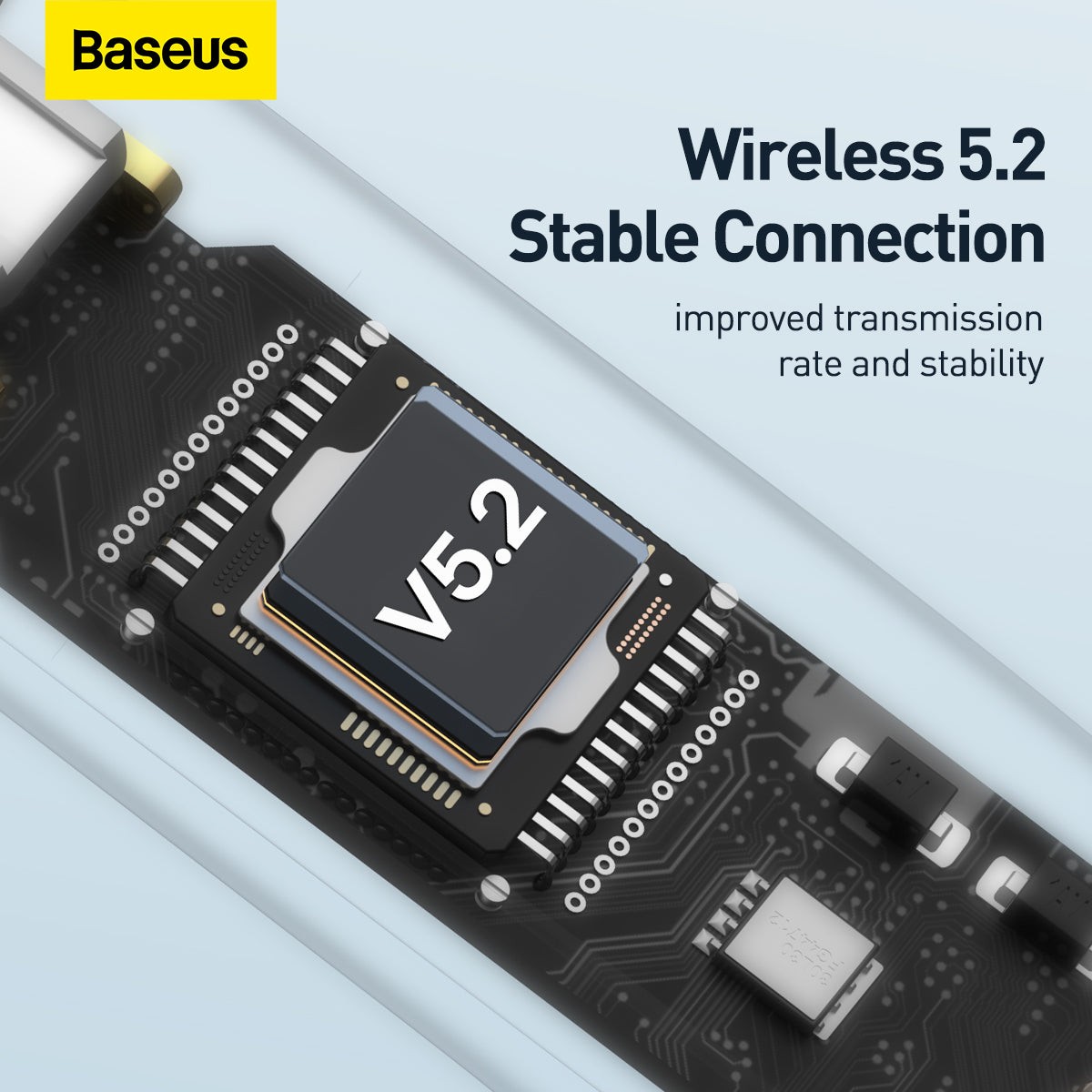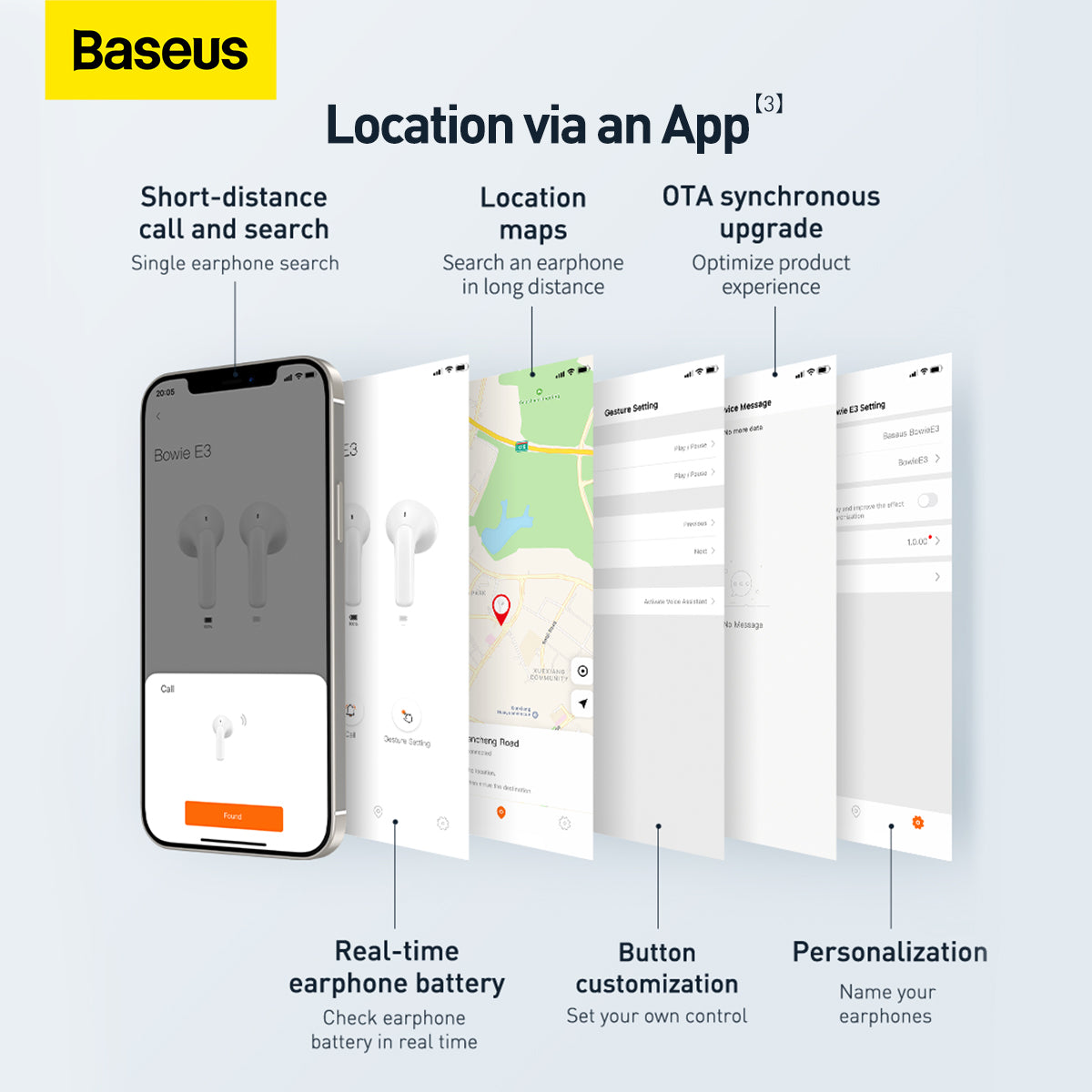 Baseus Bowie E3 Flash Charge True Wireless Bluetooth Earphones Black
Baseus Flash Charge technology enables you to charge the earphones for 10 minutes and play music for 2 hours at 70% volume. The 13mm full-range PU composite titanium-plated diaphragm audio unit offers well-balanced triple frequency and clear sound quality. Record the location of where earphones disconnected last time, call and search earphones, name your earphones, and more functions in the Baseus app. A half-in-ear design offers a proper fit to the ear canal, and this lightweight set of earphones is comfortable to wear for a long time.
- Fast response time between different functions.
- Has a Baseus application integration, where you can locate your headset's last use via the app.
- Auto connection fast response. - Has touch control capabilities. - Comfortable half in-ear design. - 25 hours of long battery life at 70% volume.
- Features BRC (Baseus Rapid Charge) and DCLL(Baseus Dual Channel Low-Latency).
- IP64 Rating splash resistance. (Please note that these headsets are only splash-proof, not waterproof.)