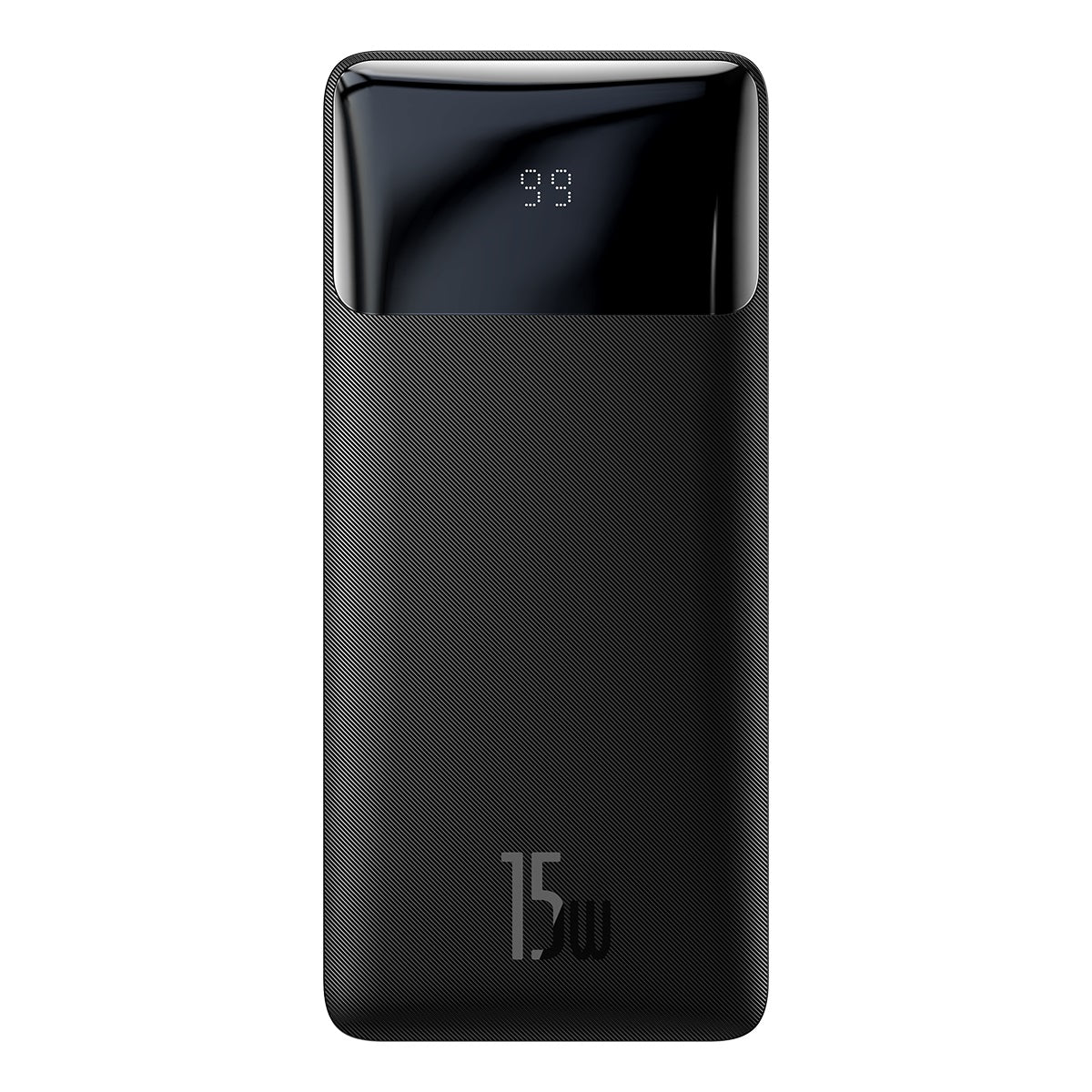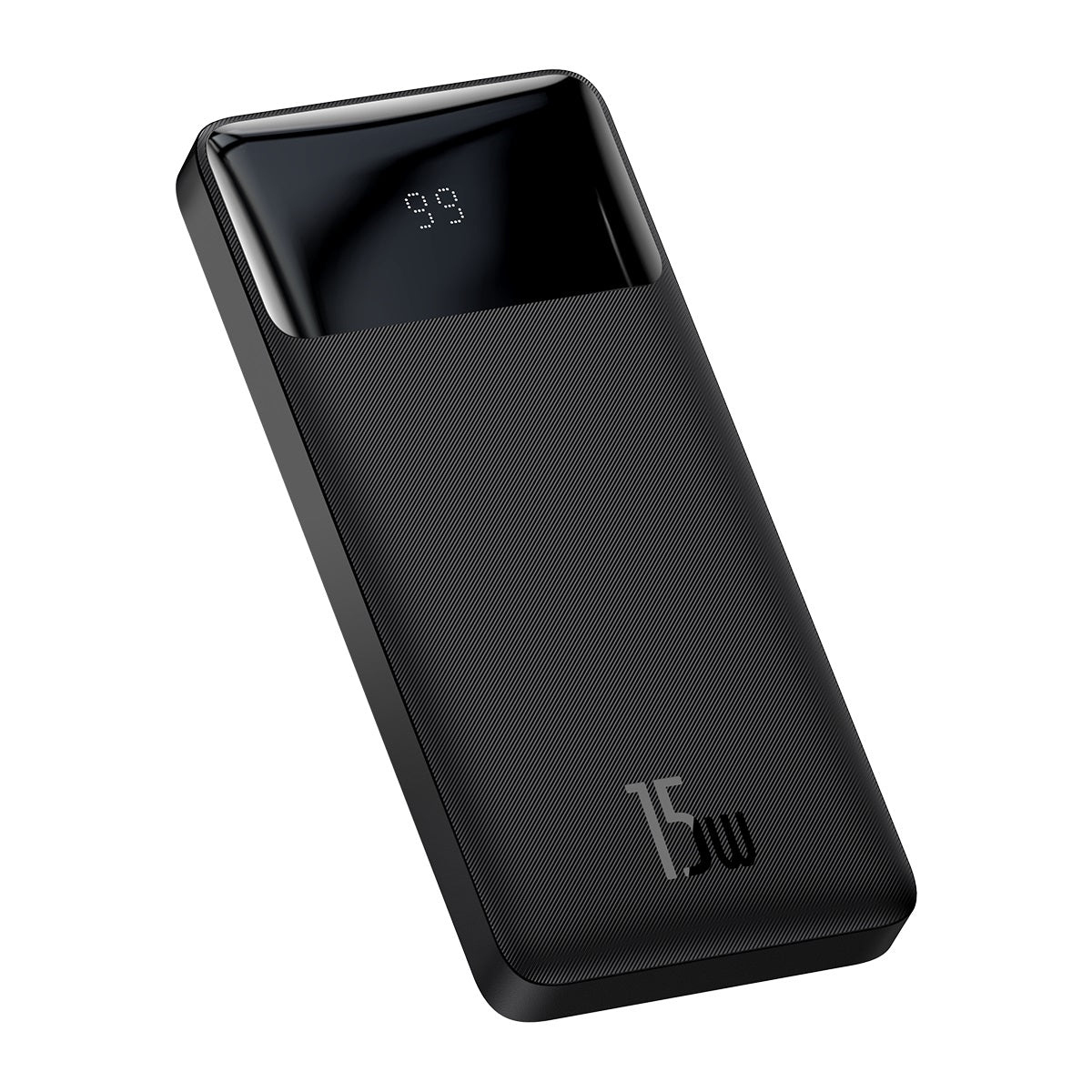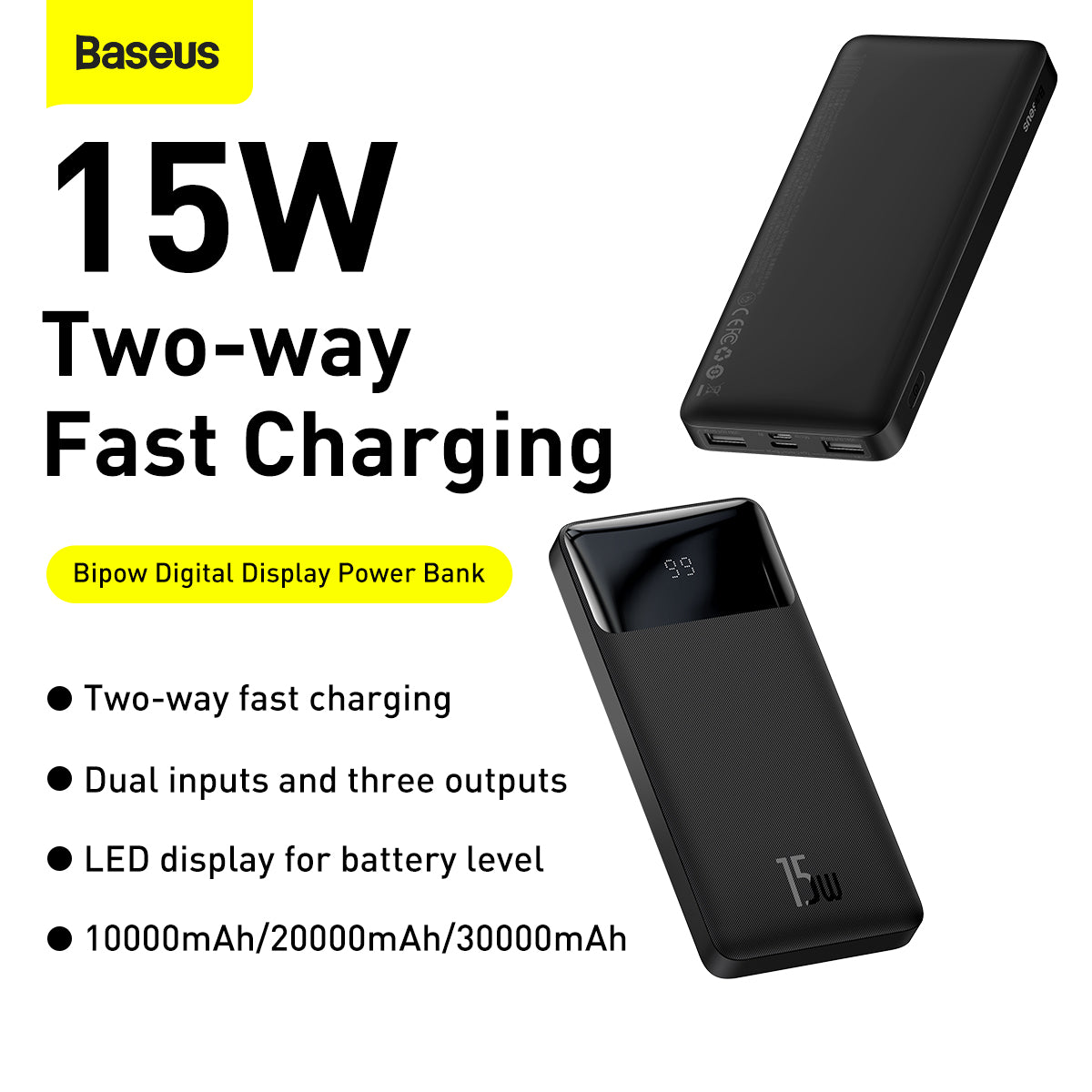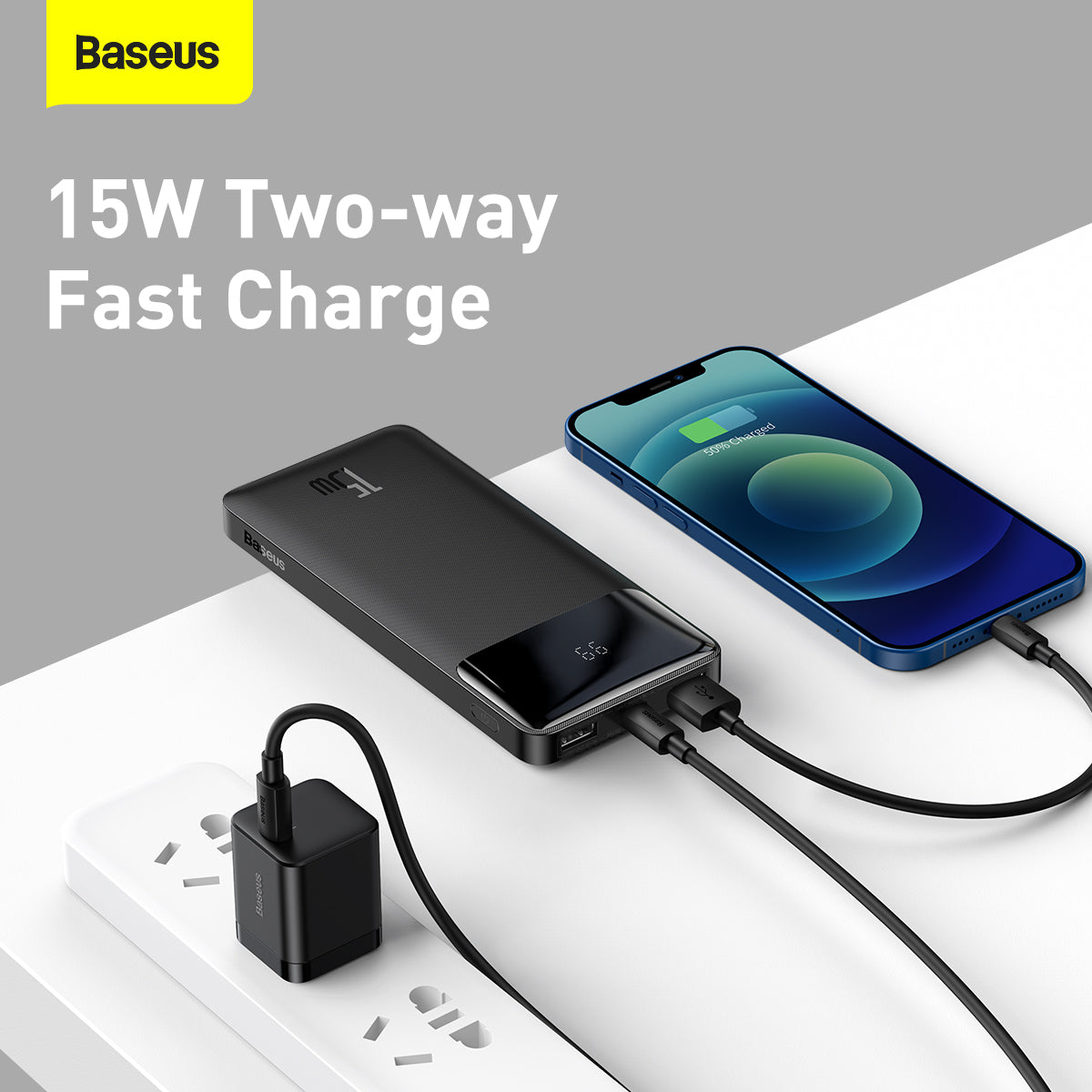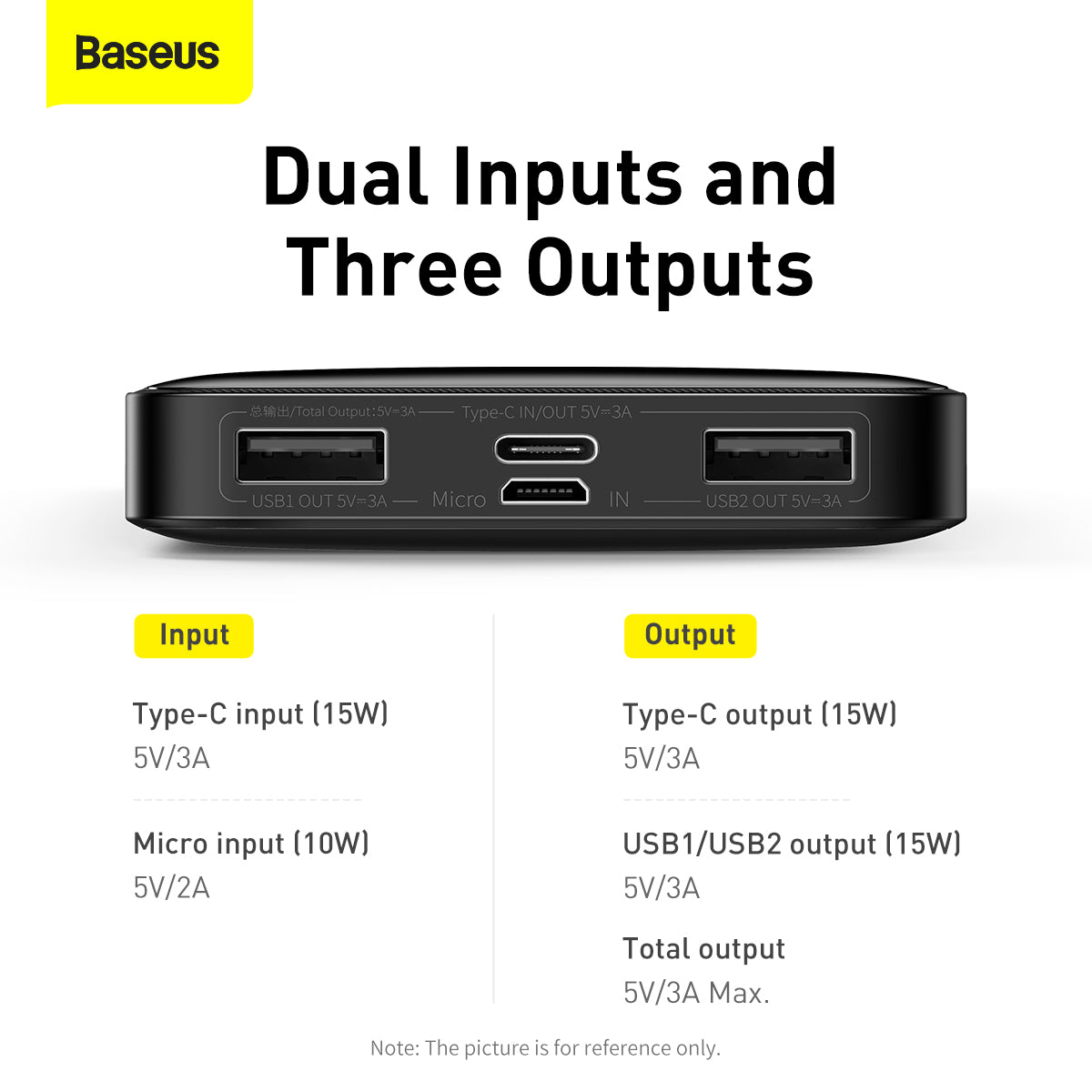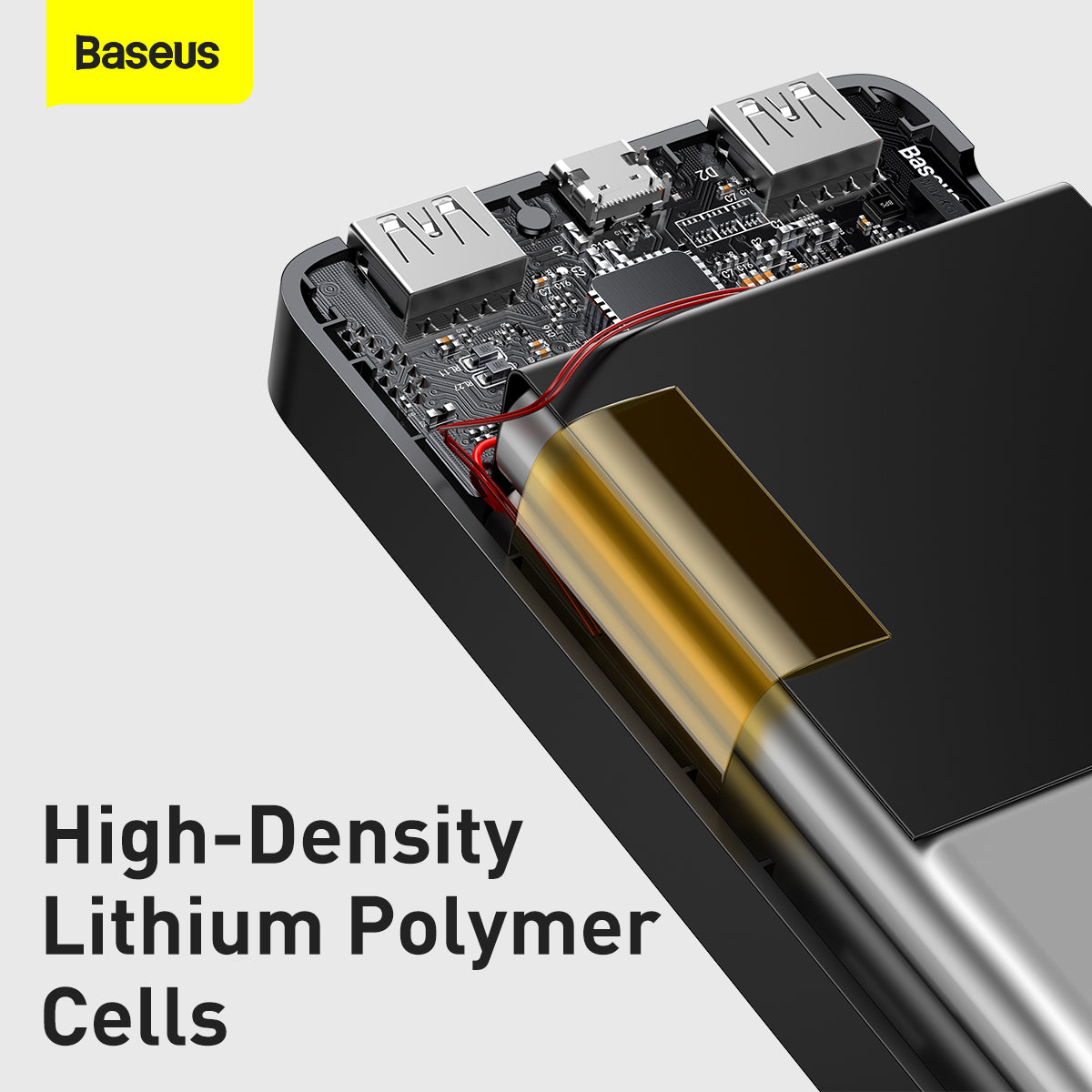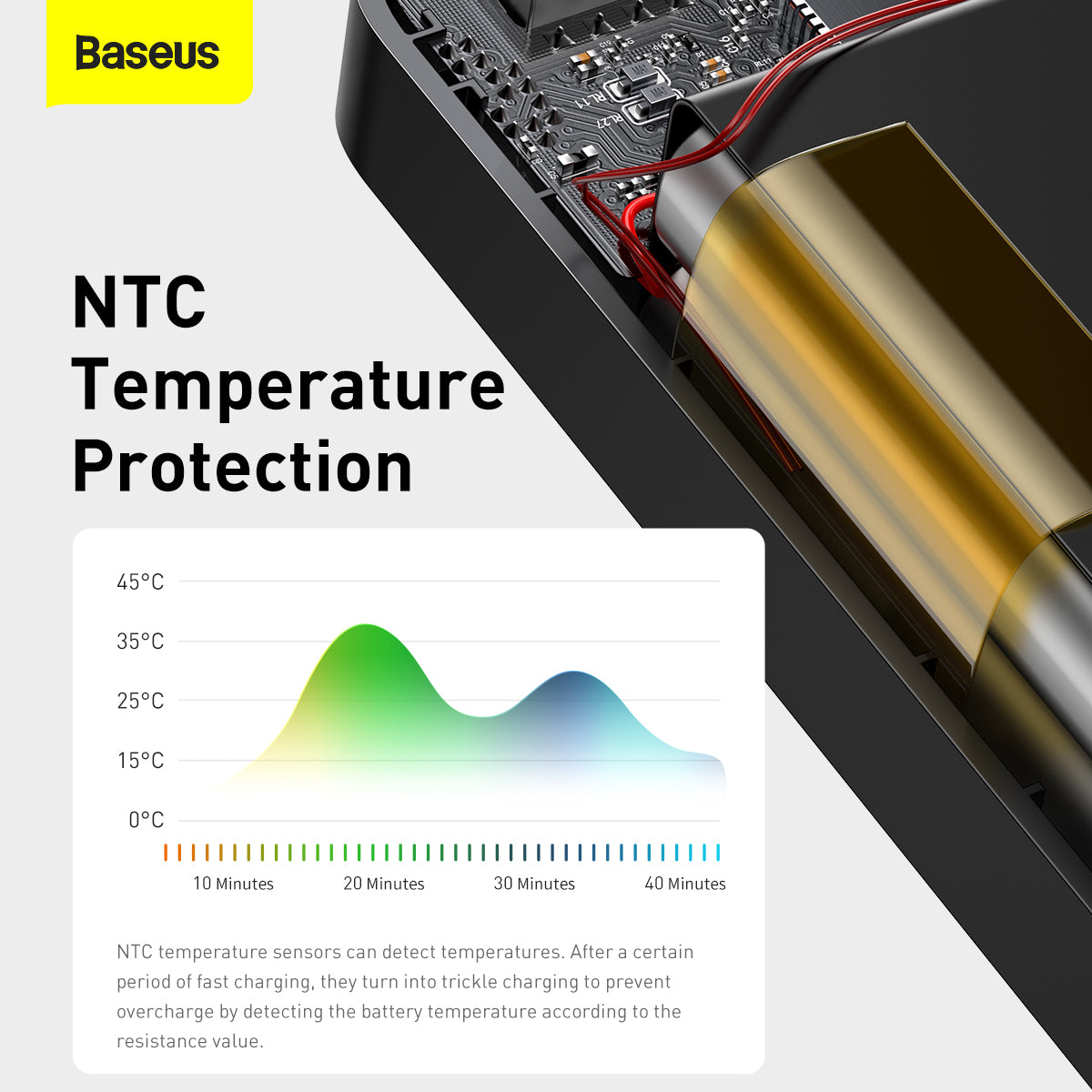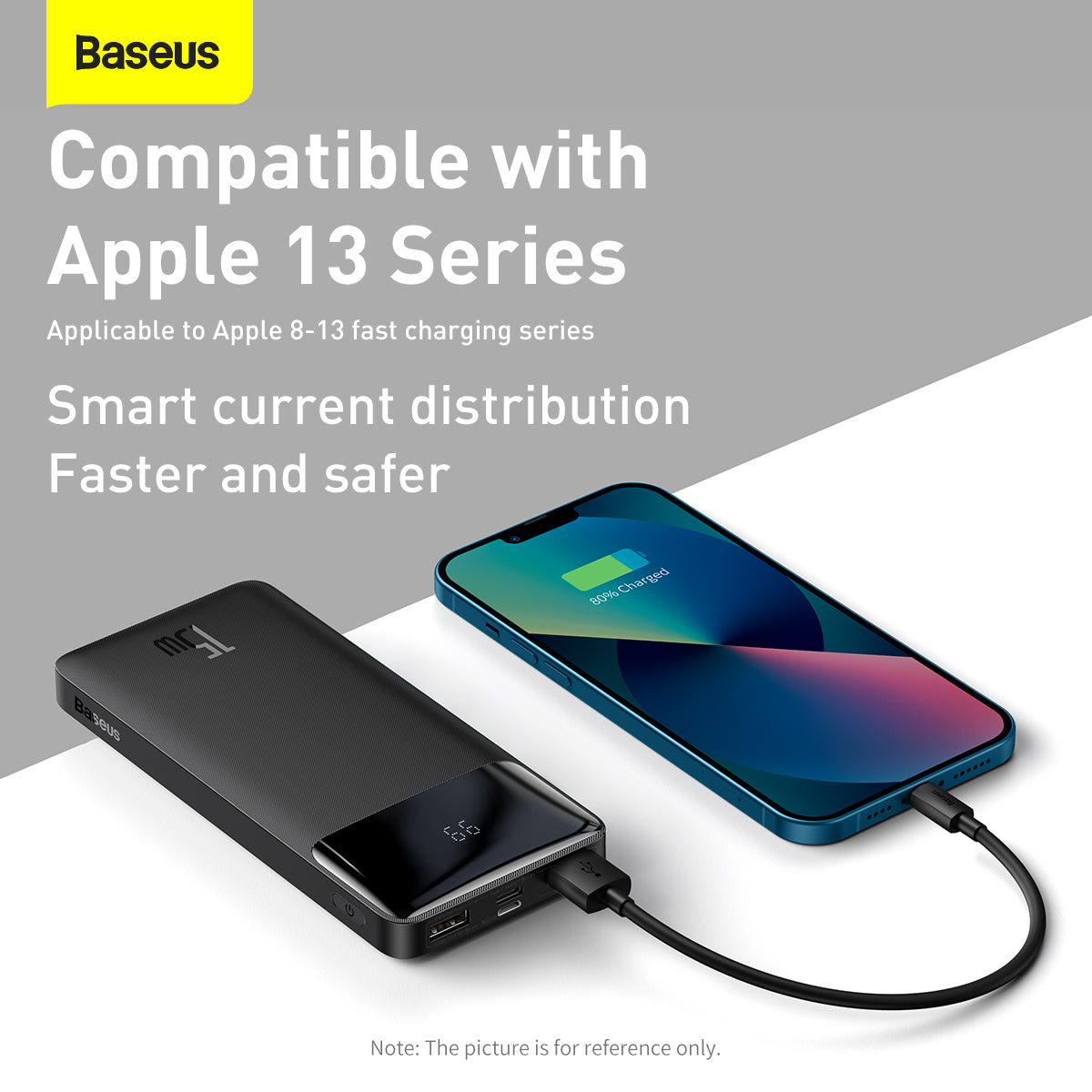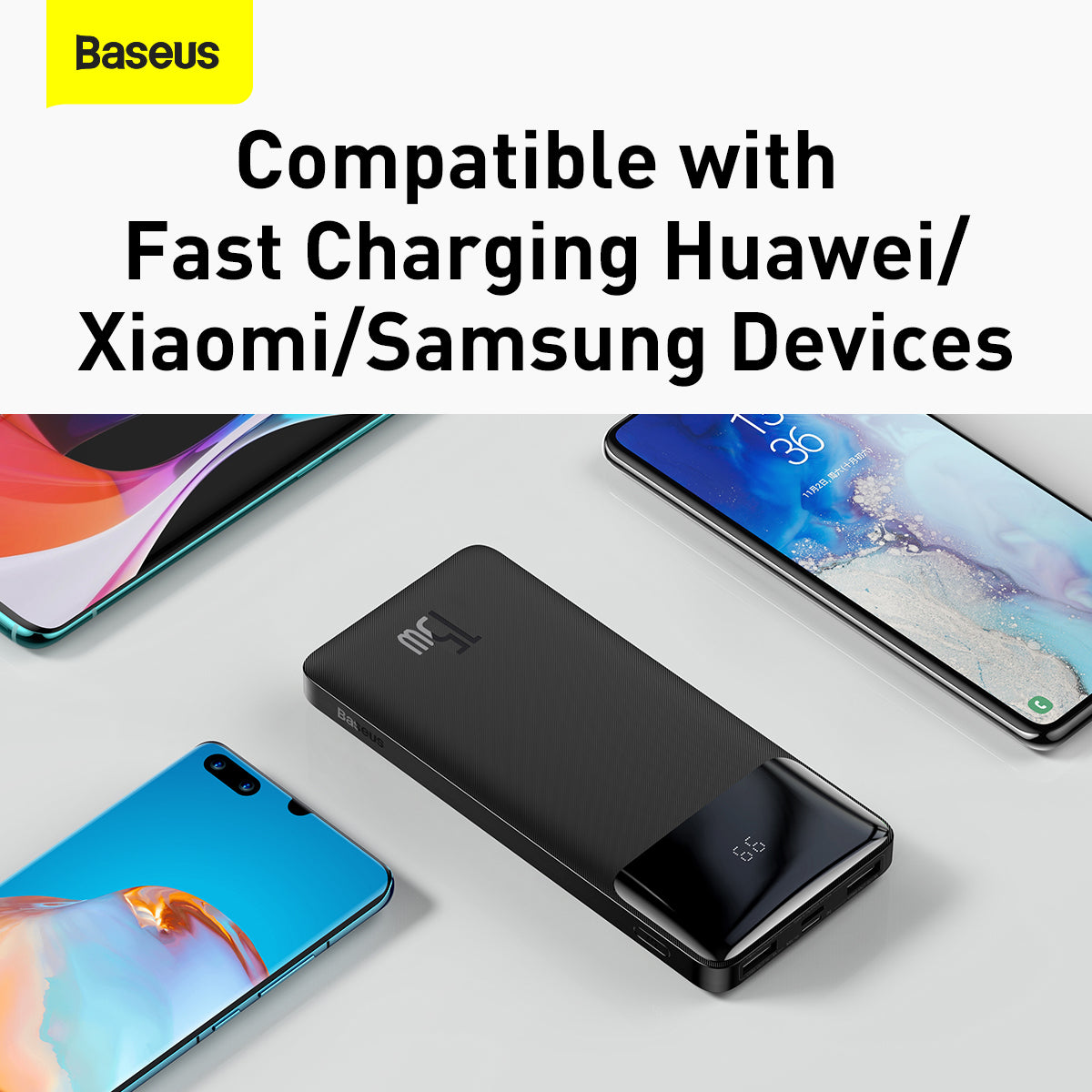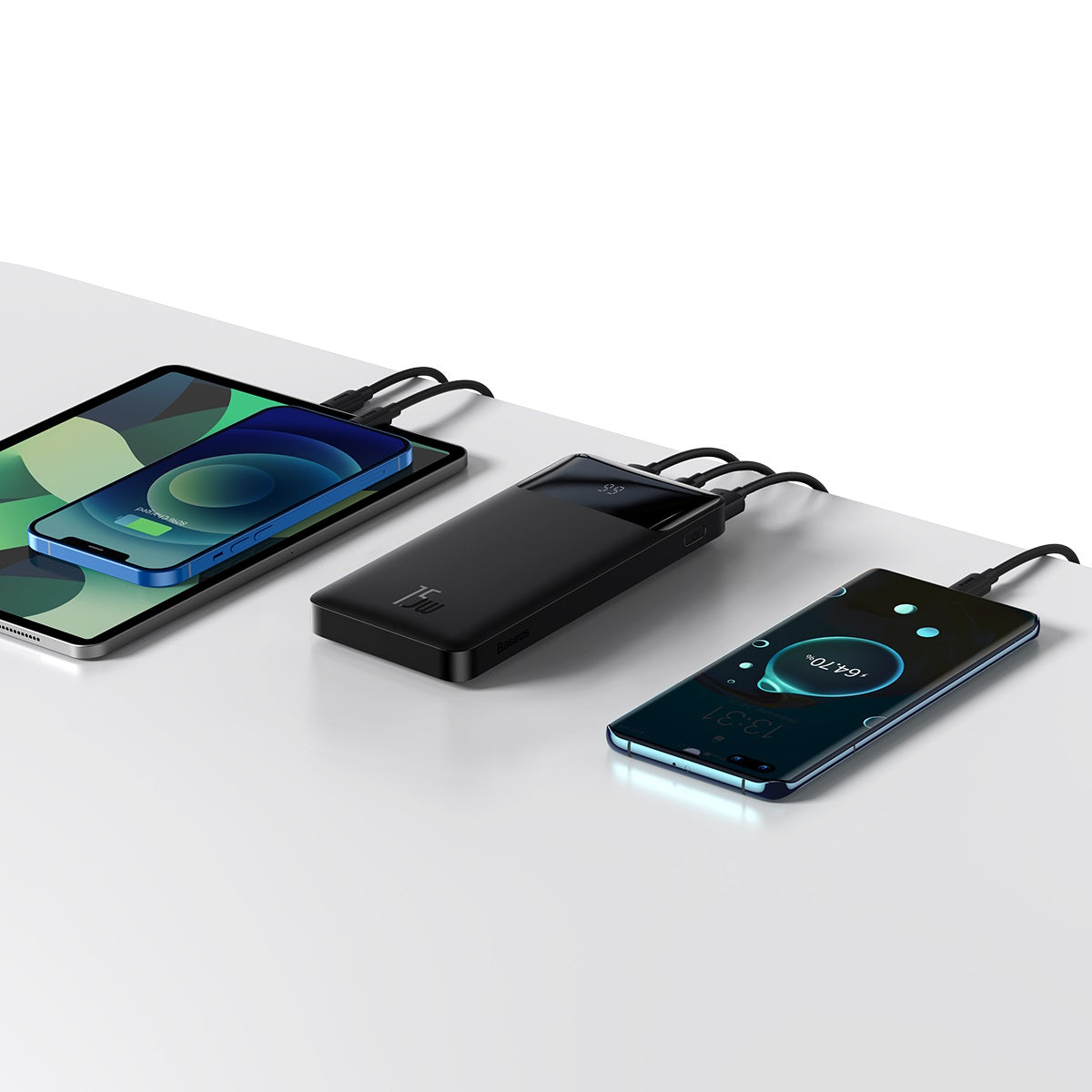 Baseus Bipow Series Digital Display Power Bank 15W - Black
Battery Capacity:
10000mAh
The Baseus 15W fast charger provides two-way charging. It is equipped with 2 inputs and 3 outputs for added convenience. The power bank has an LED light display that reflects the charging percentage. Built-in protective features allows it to withstand electronic damage. It is compatible with IOS, Android and Windows devices. The smart chip adjusts the charging performance based on the connected device. Compact and lightweight in design, it guarantees utmost convenience for storage and portability. Constructed using resilient and wear-resistant materials, the power bank's casing demonstrates exceptional durability.
- Offering 15W of rapid charging capability.
- Adapting voltage currents according to the connected device.
- Featuring built-in device protection capabilities.