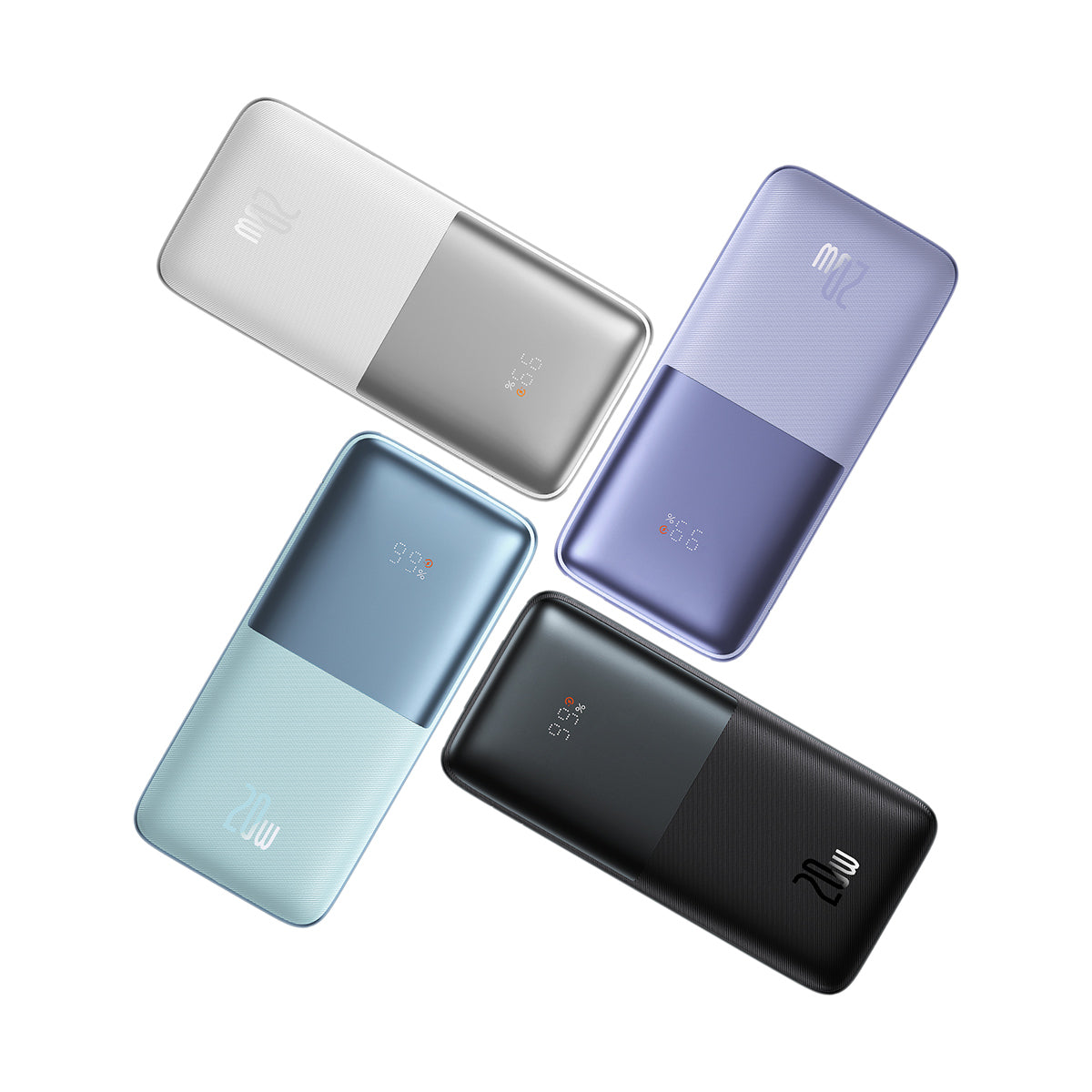 Baseus Bipow Pro Digital Display Fast Charge Power Bank 10000mAh 20W
Baseus Bipow power banks are suitable for long trips, at the office, at home, and any other place where you need to quickly and safely charge your equipment, such as a smartphone, tablet, digital camera, or earphones. A high-capacity power bank is something you should always keep at hand. It is important especially if you use many electronic devices at a time and wish to have permanent access to energy, with no risk of a flat battery in the least expected moment. Although light and small, the power bank stores a lot of energy. It takes little space so it can fit any backpack or woman's handbag, assuring permanent access to the source of charging.
- Has a high battery capacity of 10000mAh.
- Lightweight, durable and portable.
- Allows 3 users to charge their mobile devices simultaneously.
- Supports PD (Power Delivery) and quick charging.
- Complies with IATA standards, allowing you to carry this on a plane.