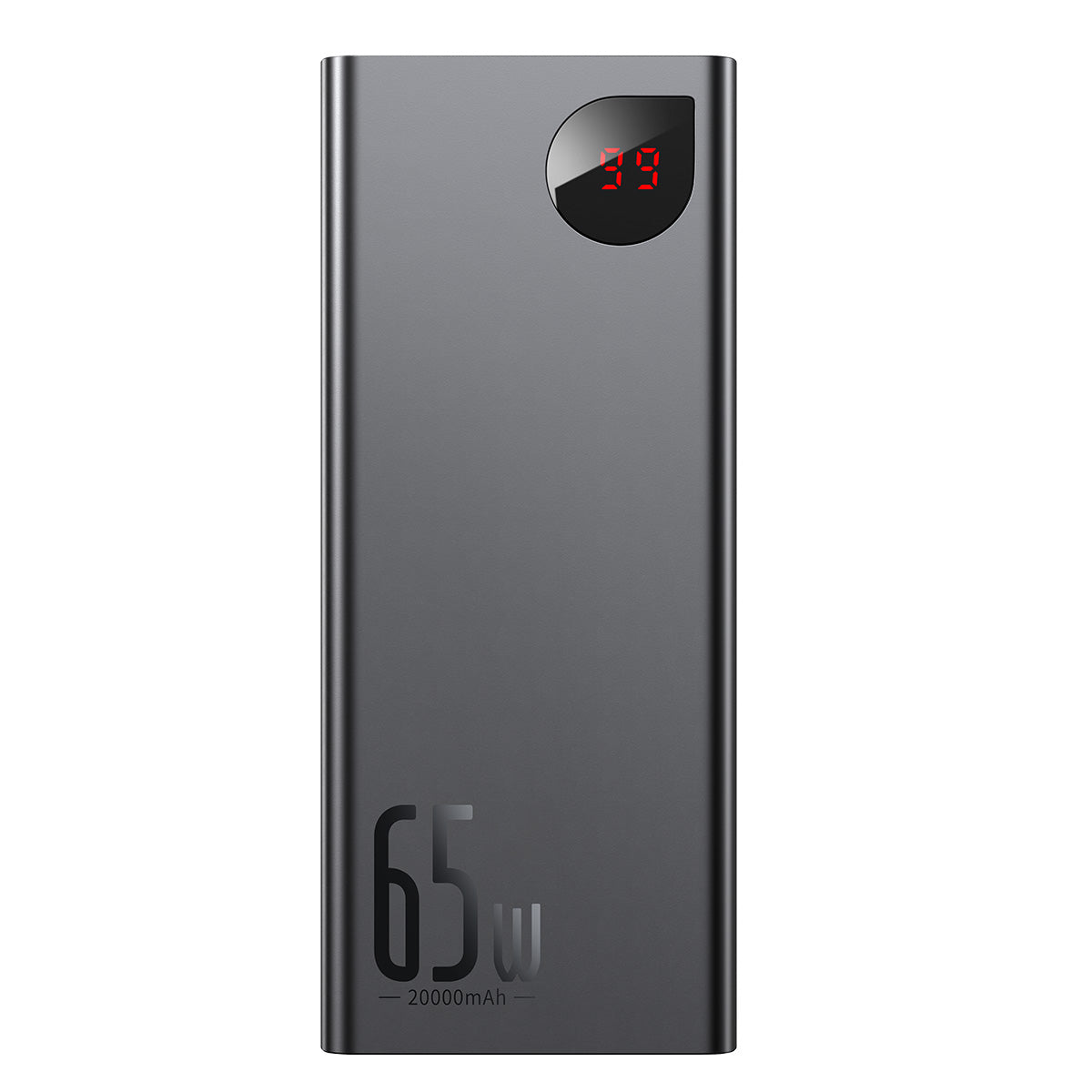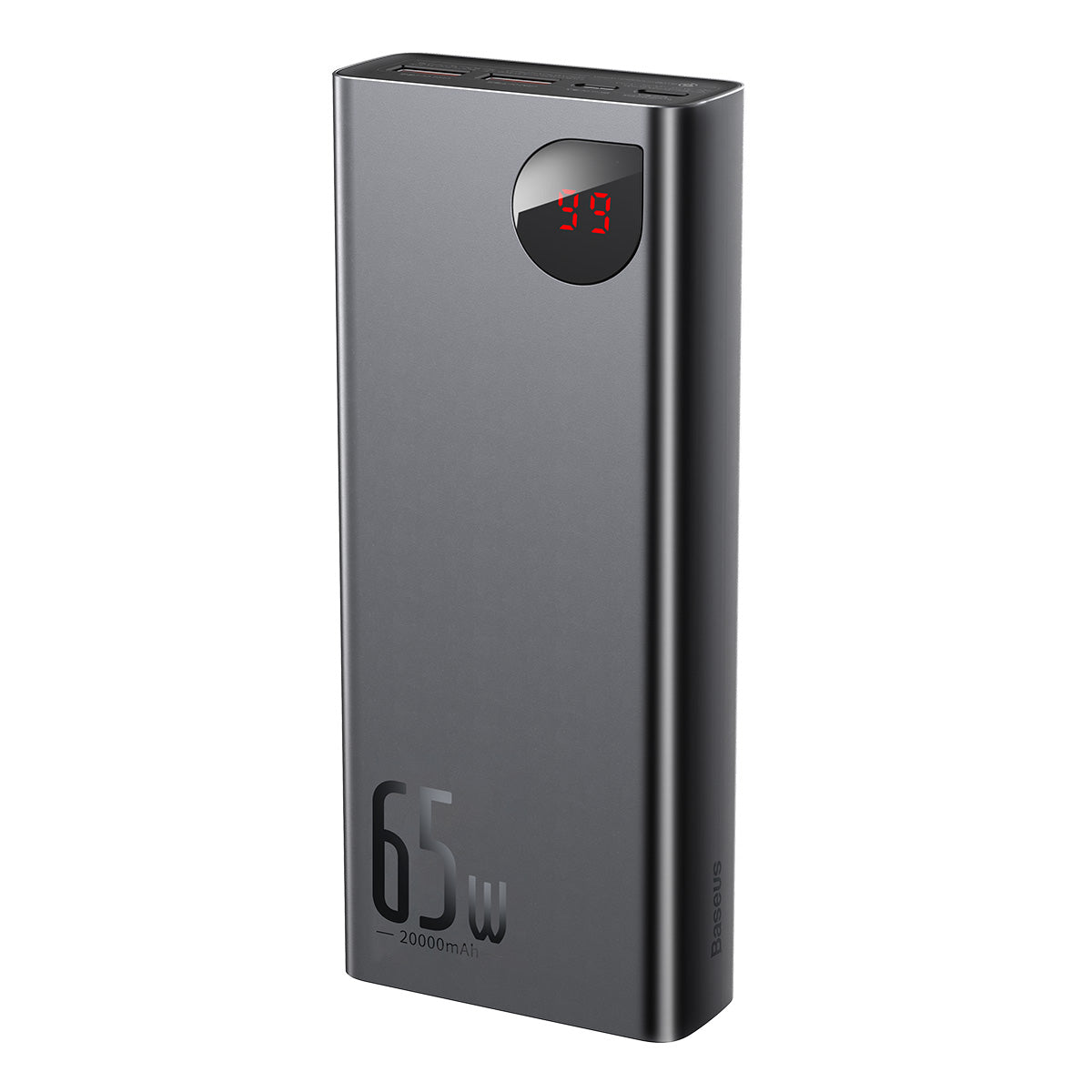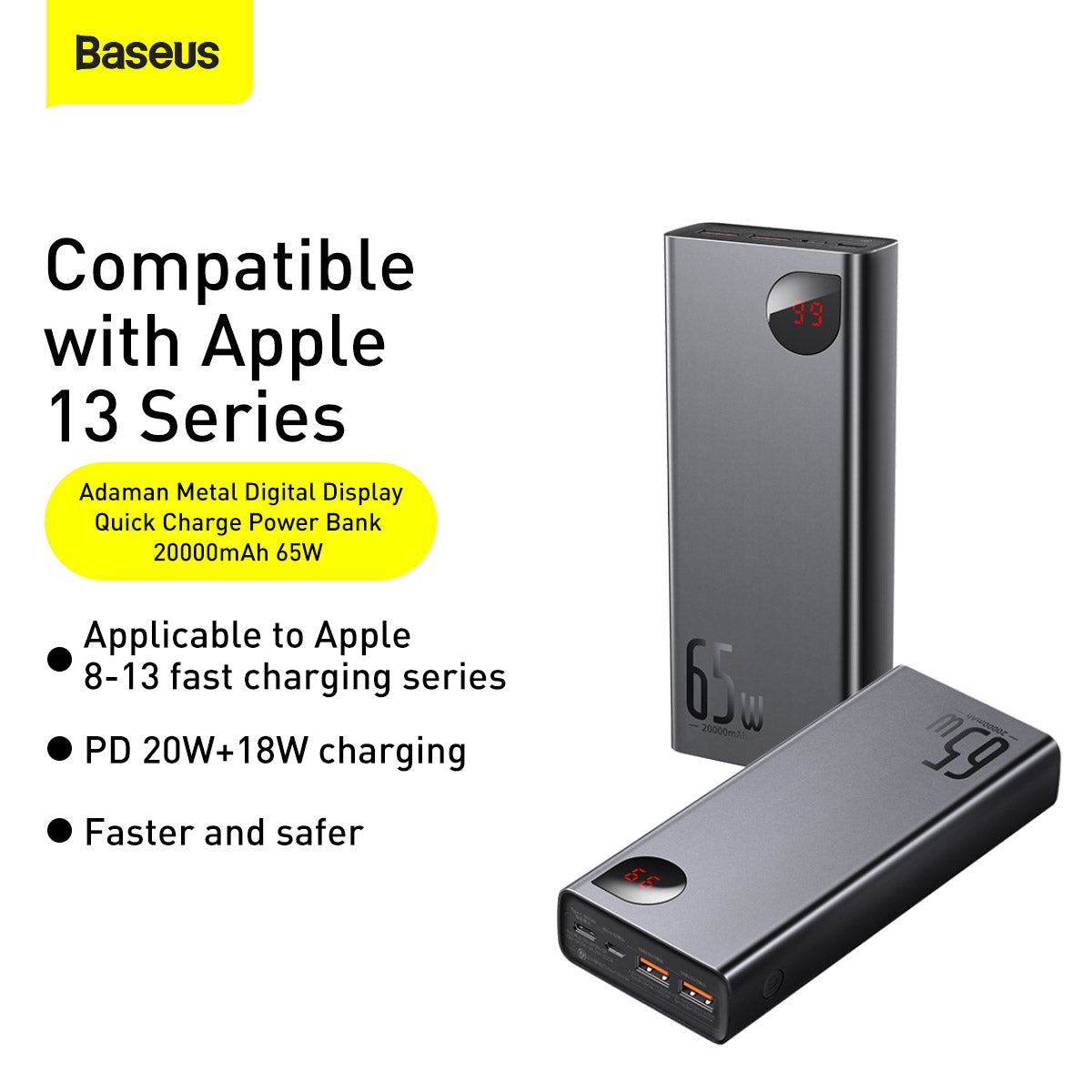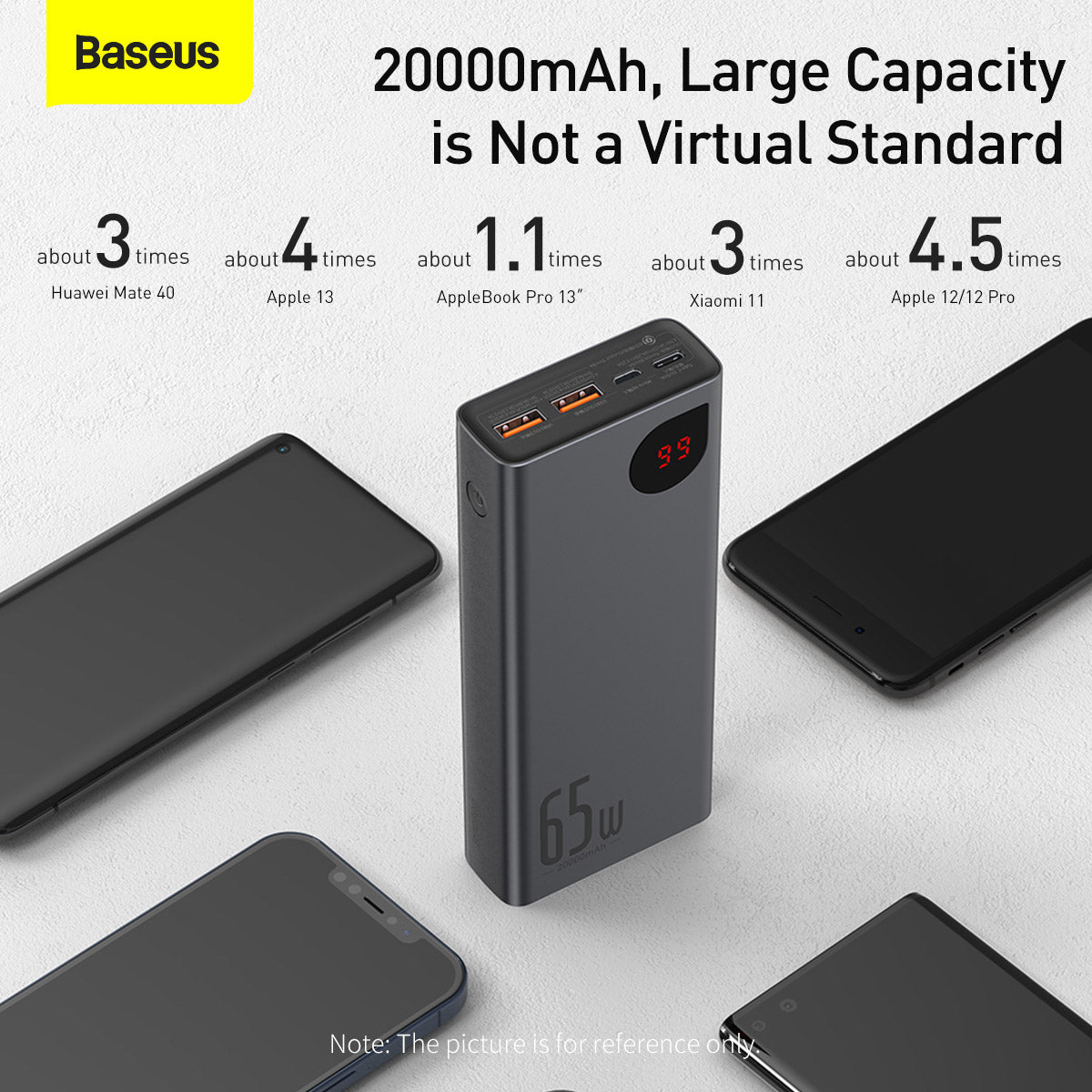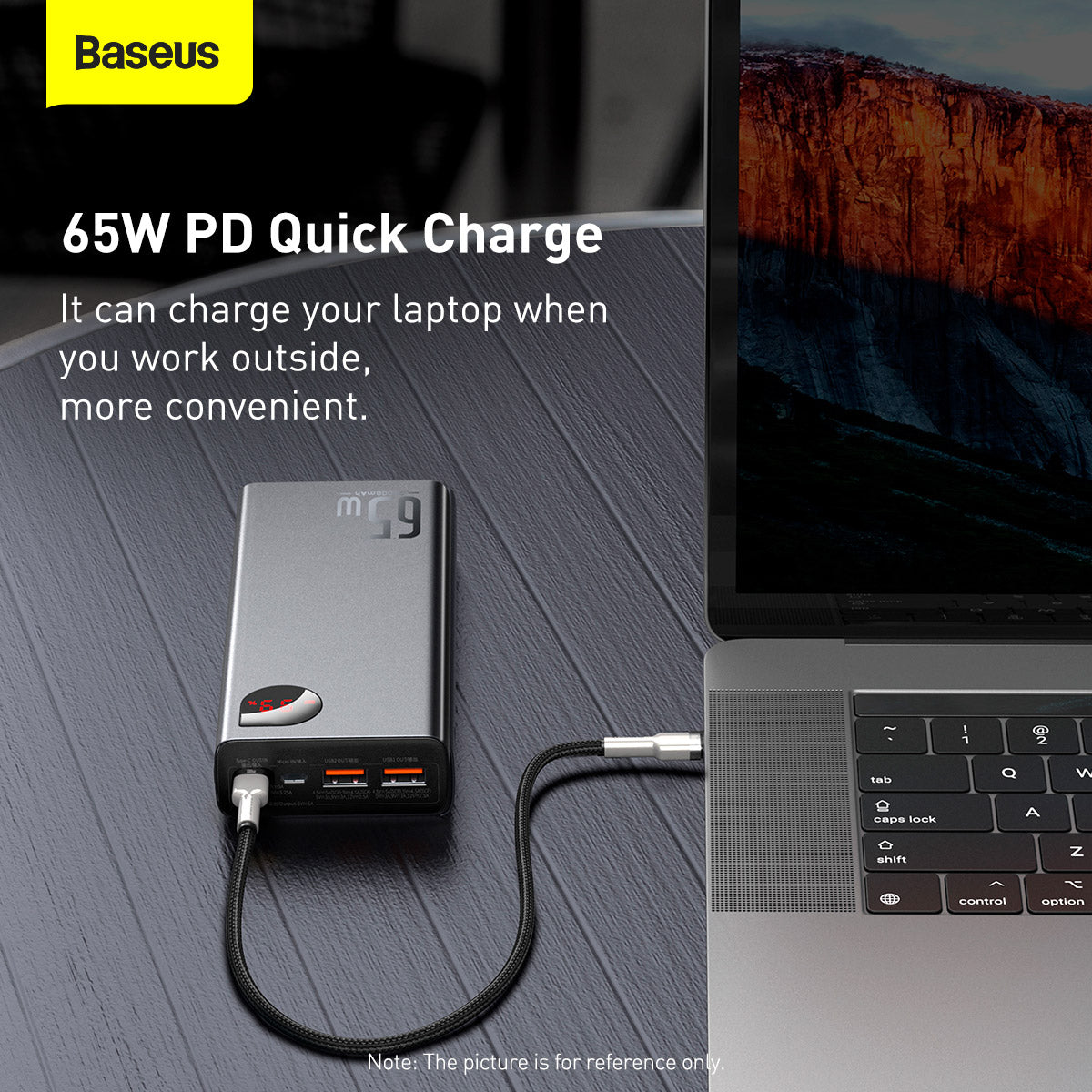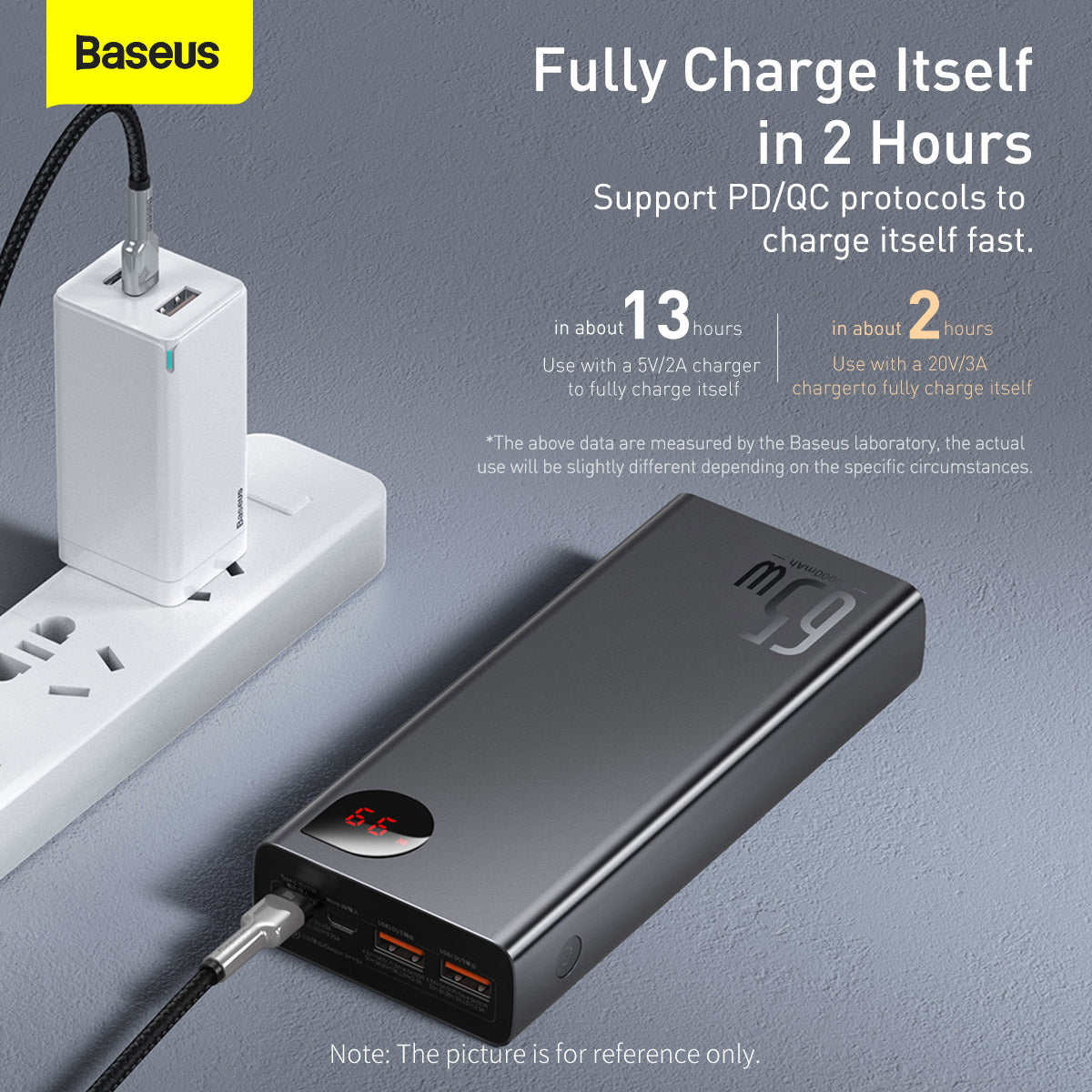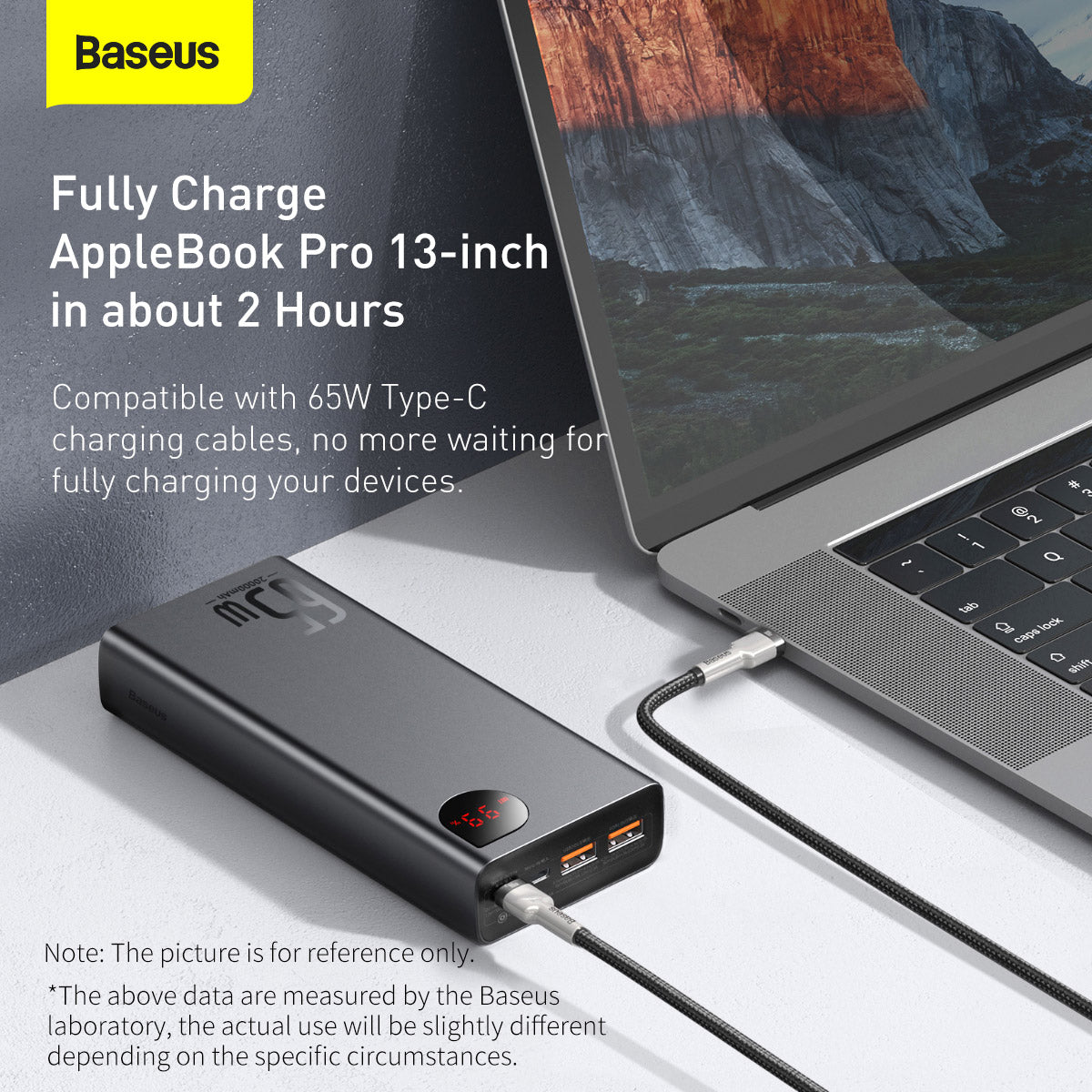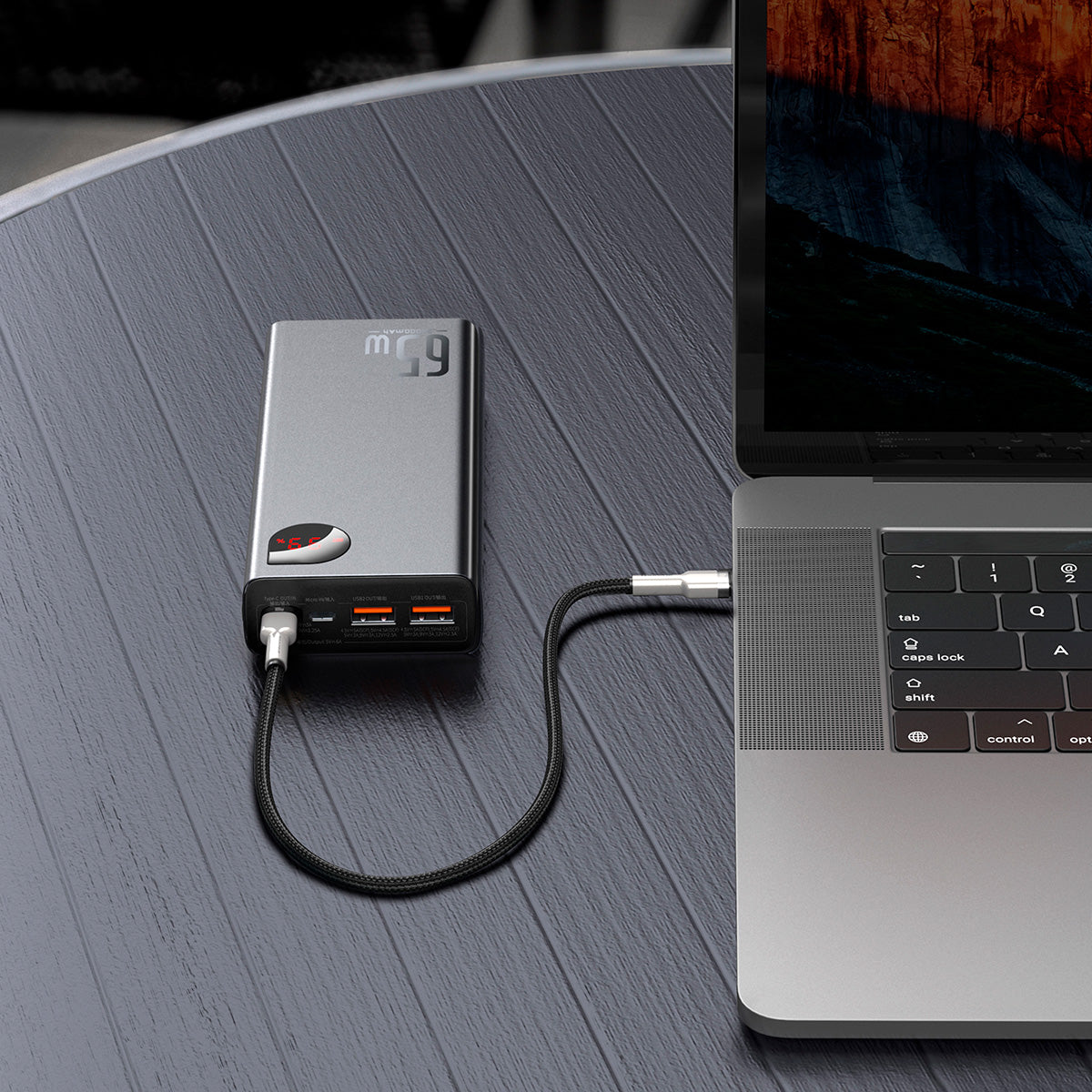 Baseus Adaman Series Laptop Power Bank 65W 20000mAh
The 65W fast charger is equipped with 4 ports, which include 2 Type-C inputs and outputs, as well as 2 USB outputs. The device features a 20000mAh battery. Built-in protective features allows it to withstand electronic damage. The power bank comes equipped with a digital percentage gauge, incorporating a battery percentage notification display. Compatible with laptops like MacBook, tablets, iPhones, and Android-based mobile devices. Users can efficiently charge three devices simultaneously, saving valuable time. Users can recharge the power bank in just 2 hours, enabling swift charging for laptops, mobile devices, or tablets that support the corresponding inputs. The device's lightweight and compact design ensures convenient storage and portability.
- The device can be recharged in only 2 hours, compared to the 10 hours required by most power banks.
- The 65W charger features four charging inputs.
- It boasts a battery capacity of 20000mAh.
- The charger is equipped with built-in device protection features.
- Compatible with a variety of devices, including laptops and tablets.