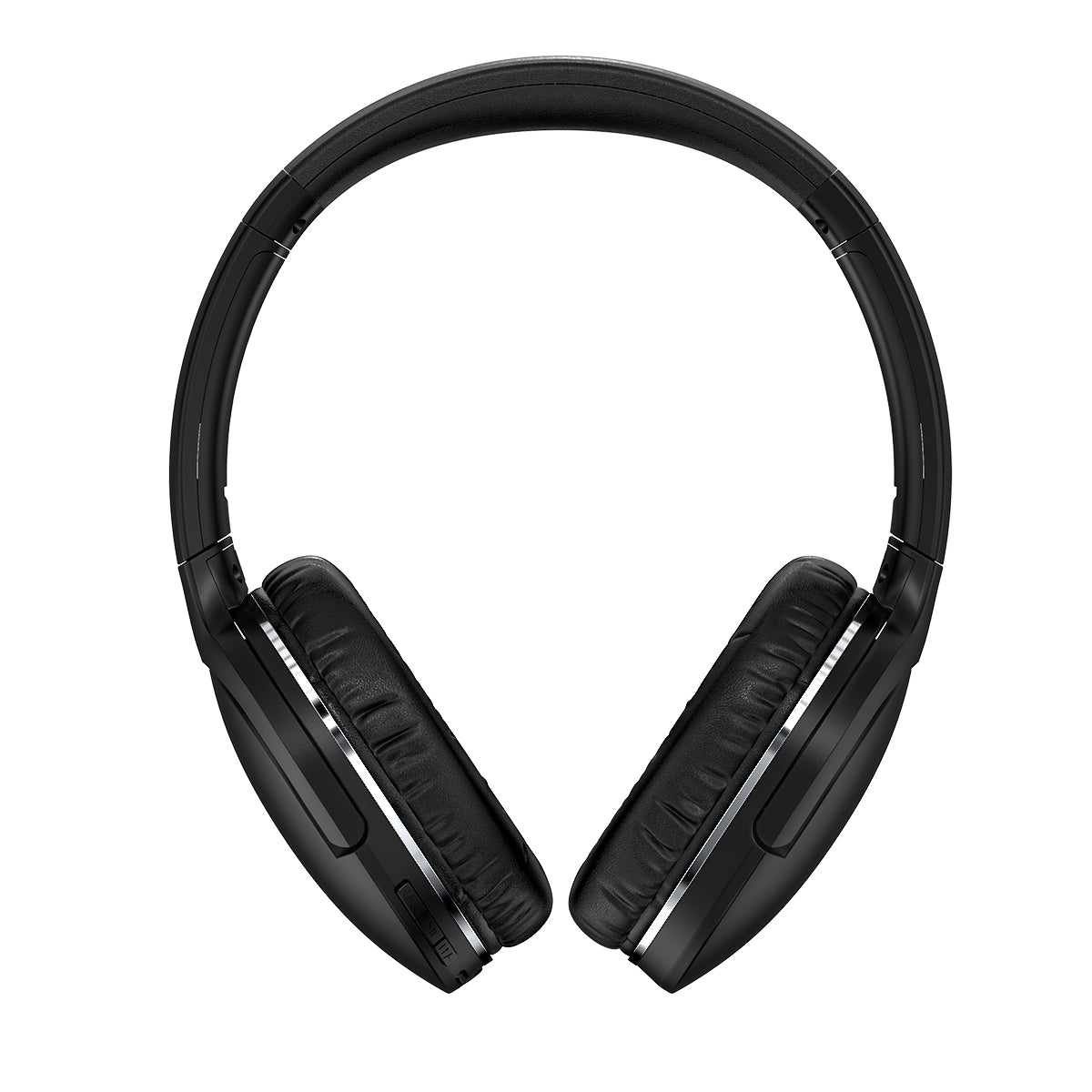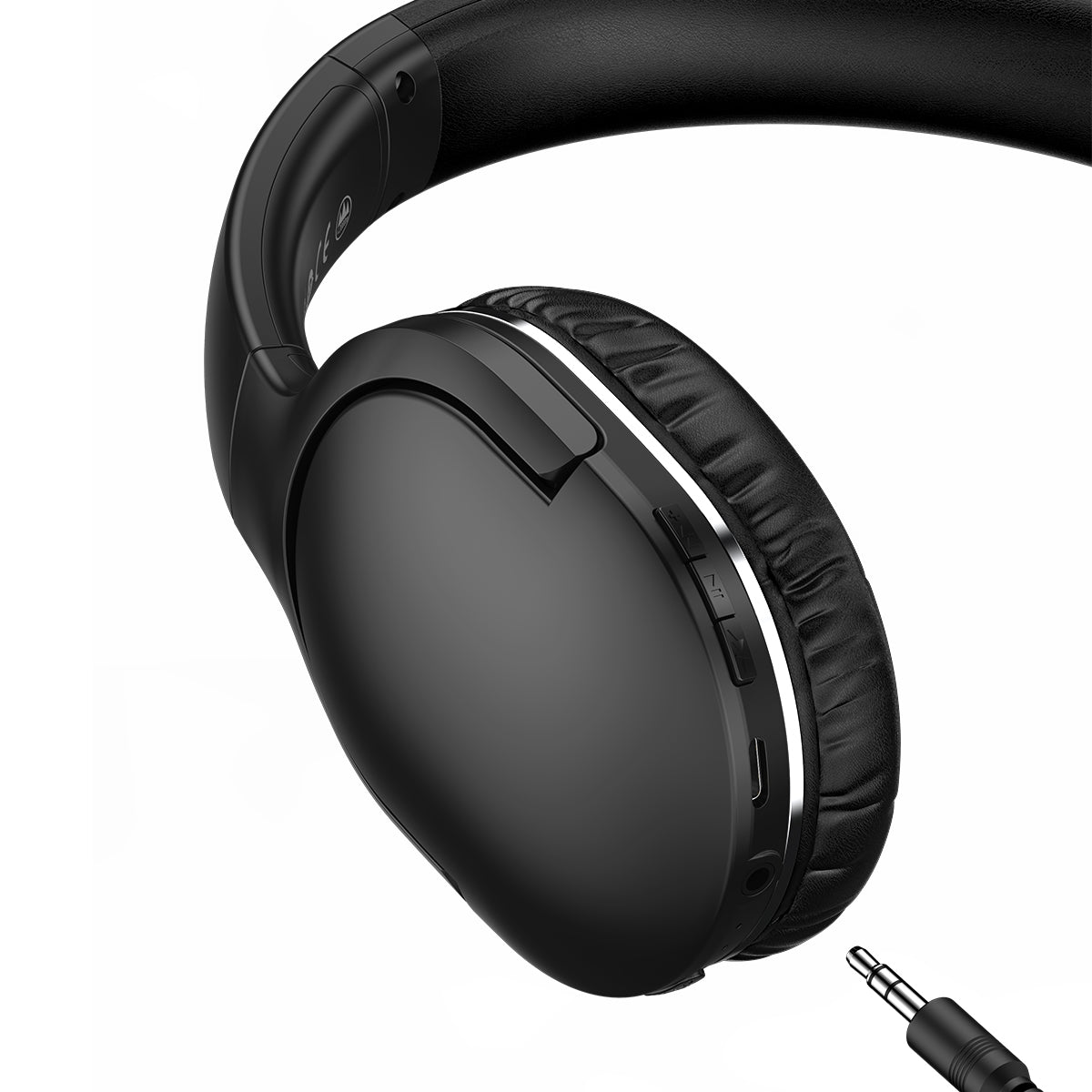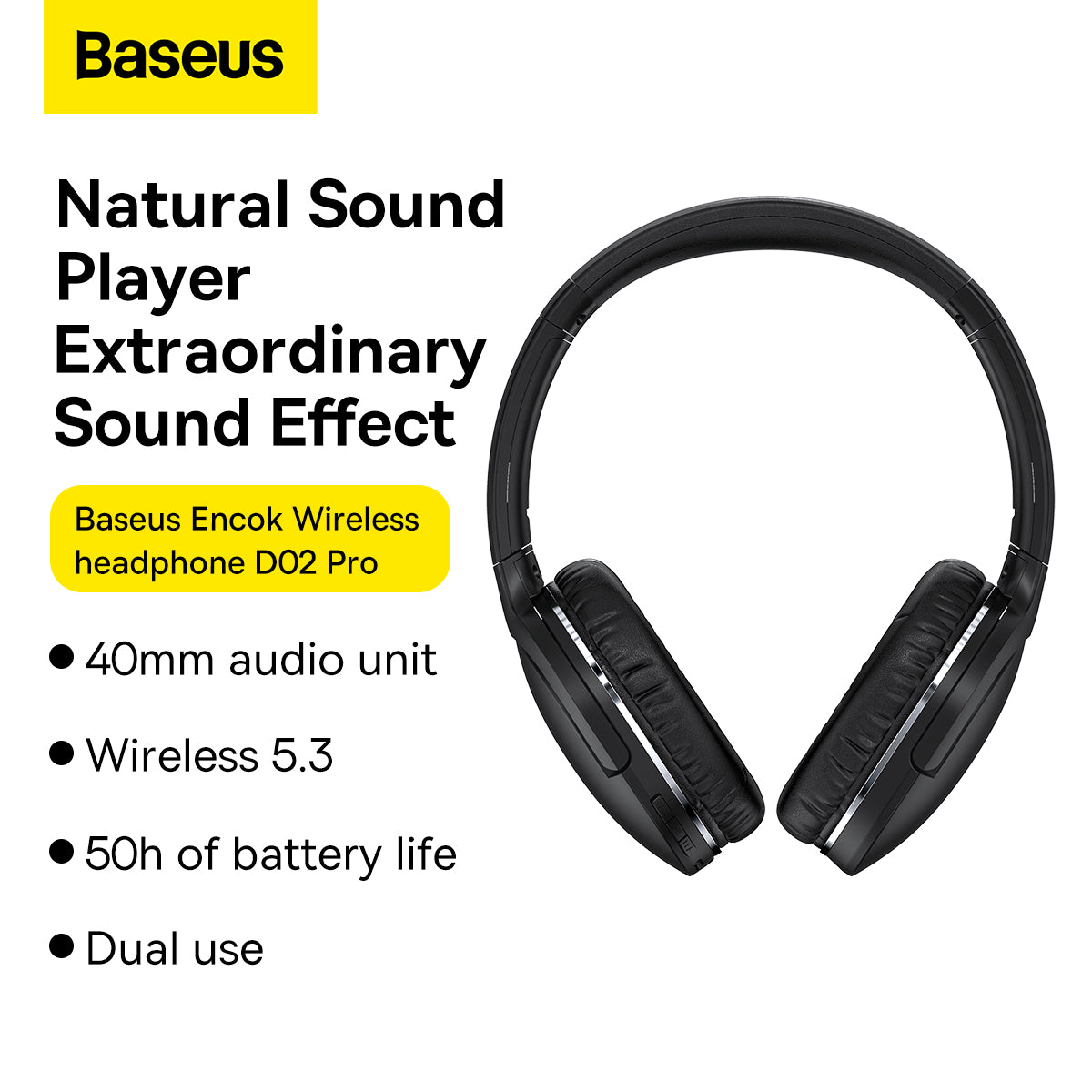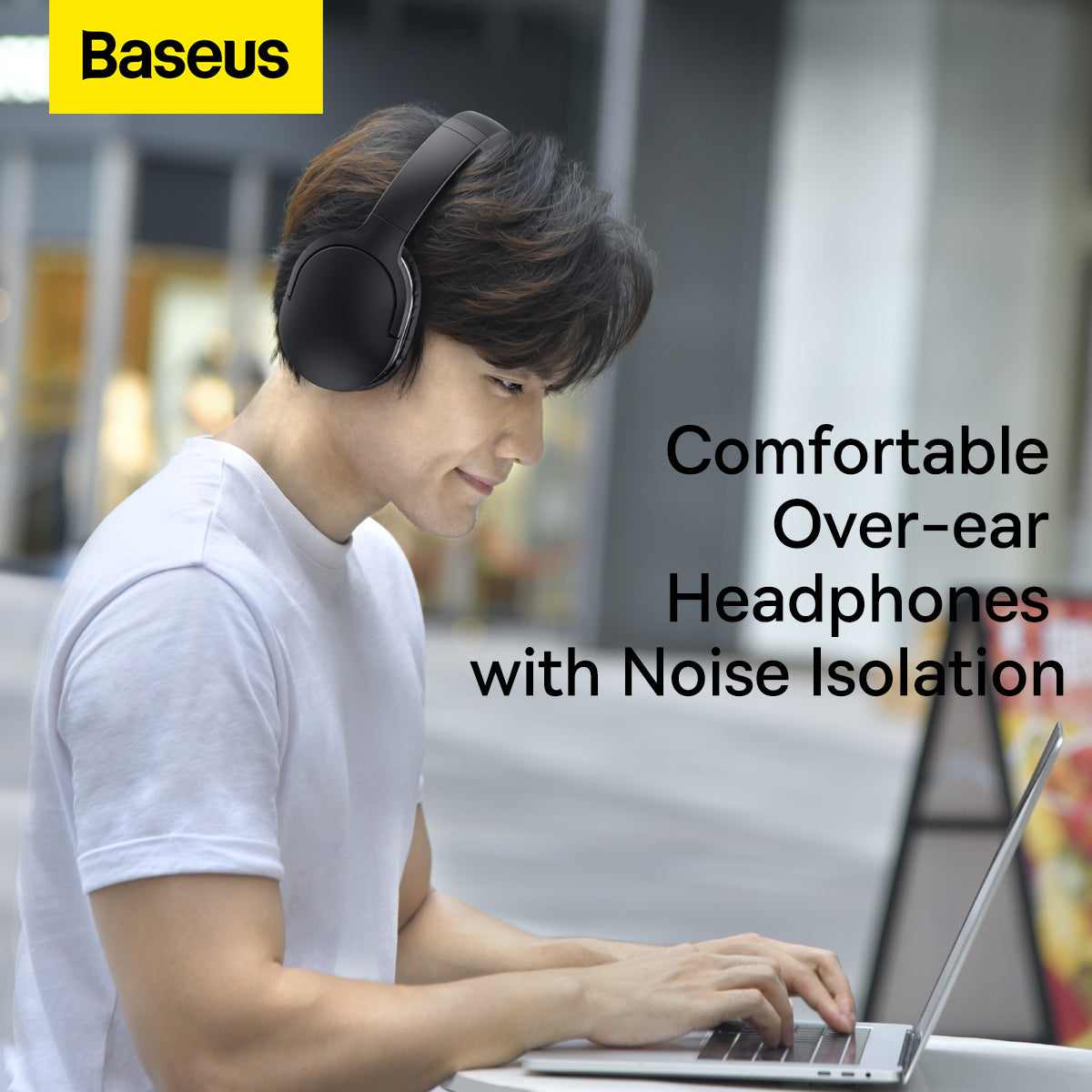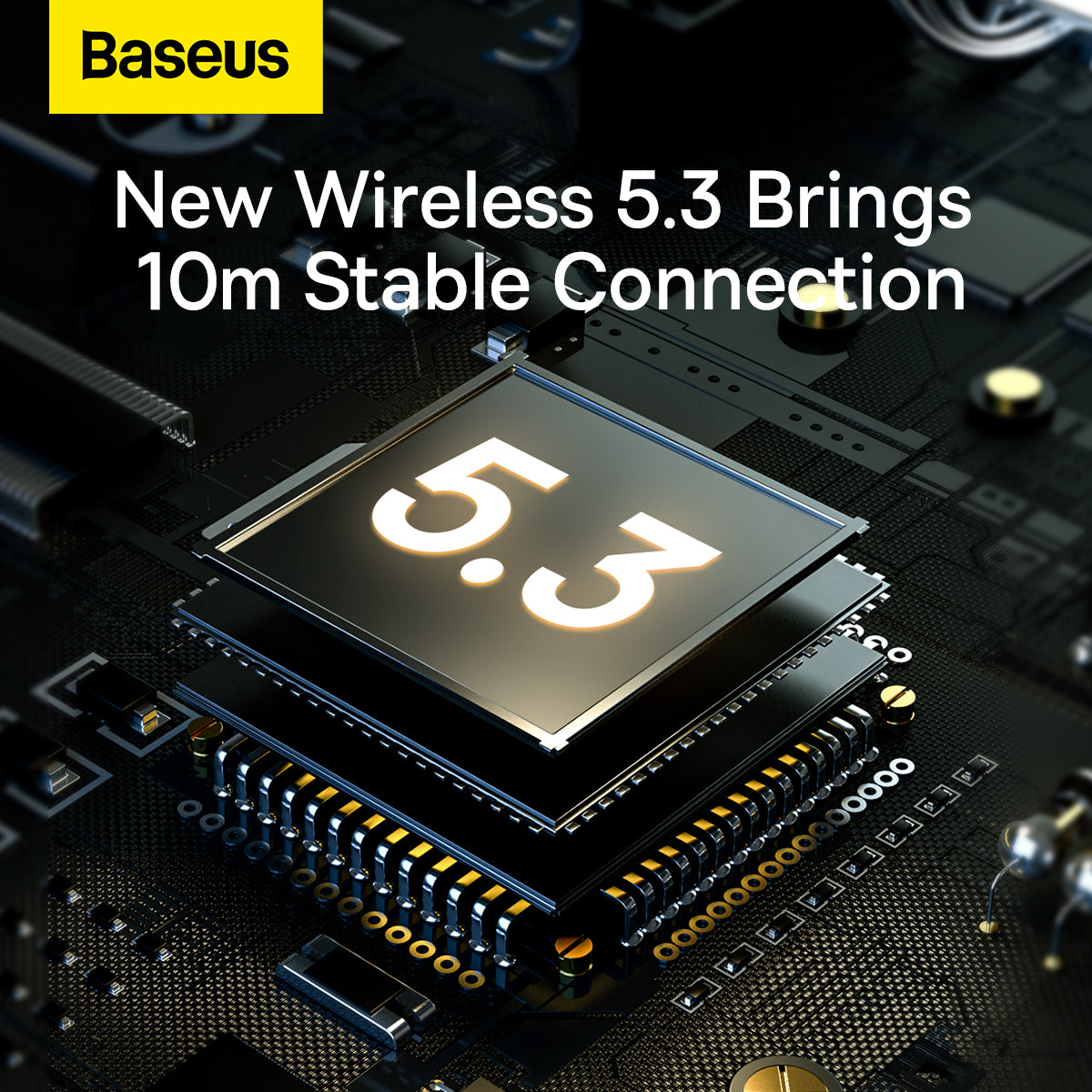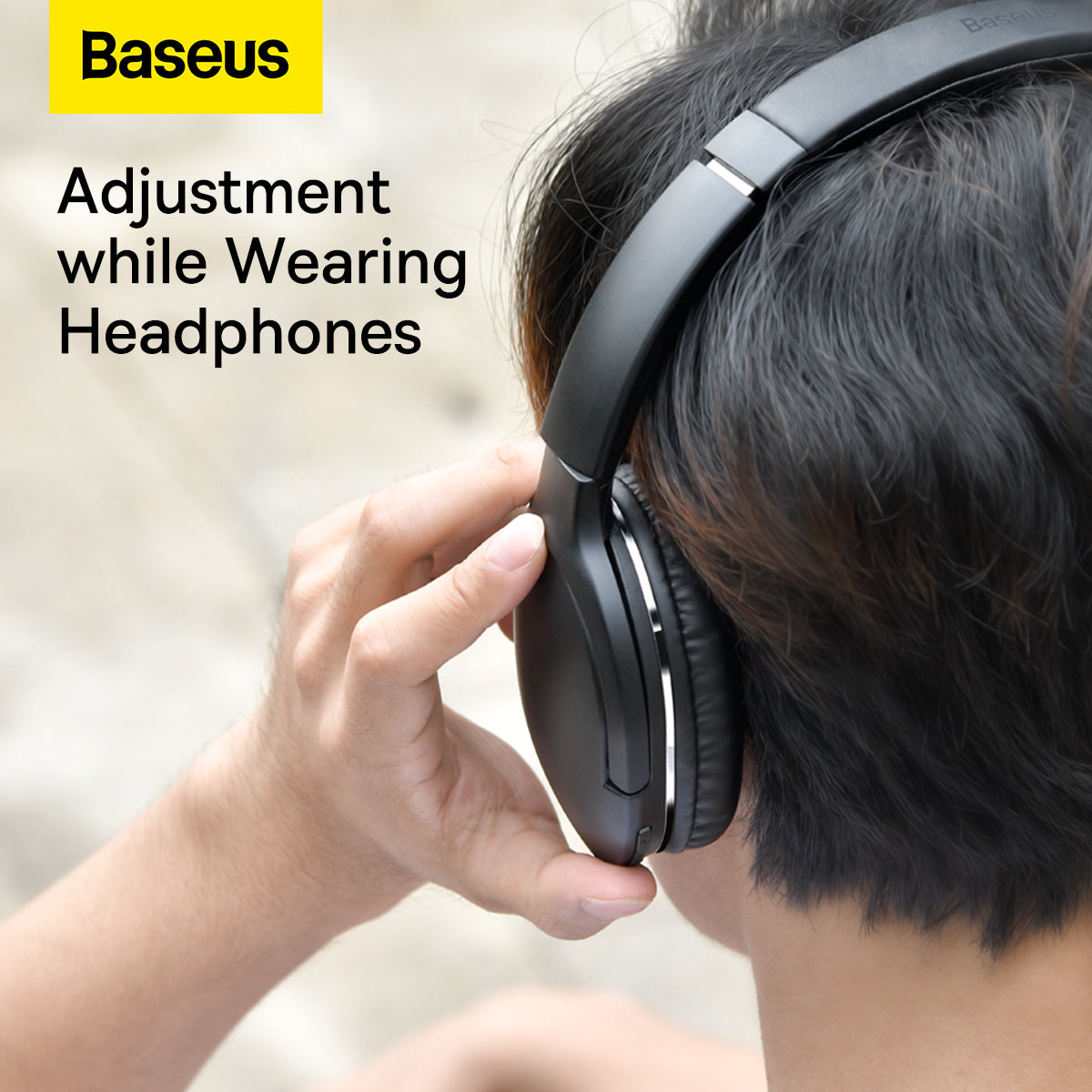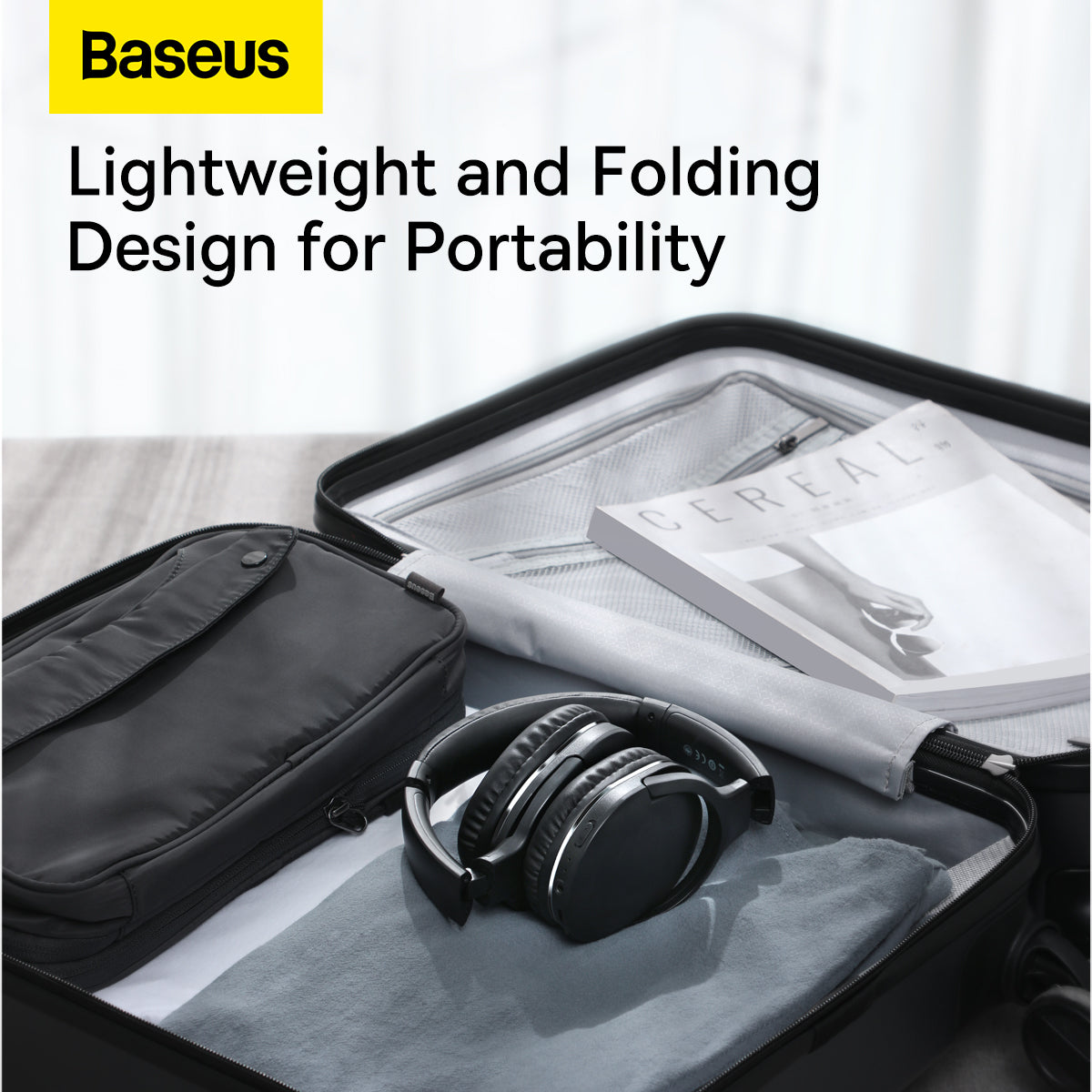 Baseus Encok D02 Pro Wireless Android and IOS Noise Cancellation Headphones
The Baseus wireless noise-canceling headphones delivers high-quality sound and maintains a stable connection within a 10-meter range. Equipped with a 450mAh lithium-ion battery, it offers efficient power usage, granting users 40 hours of listening time and an extra 300 hours on standby from a single charge. Additionally, it can function seamlessly using a 3.5mm audio jack even without battery power. It offers enhanced convenience with its fully adjustable headband and ear cups. The ear cups, crafted from soft foam and leather, not only provide comfort but also contribute to the headphones' durability and longevity.
These smart headphones feature foldable technology that enables users to conveniently carry them and also facilitates easier storage. The thoughtful design incorporates benefits such as noise cancellation, volume control, track skipping, and compatibility with Android, iOS, and Windows devices.
- These noise-cancellation headphones feature volume control, track skipping, and compatibility with multiple devices.
- It provides a remarkable 40 hours of listening time on a single charge at 70%.
- The device boasts a communication range of 10 meters. ( with no obstacles )
- It is convenient to carry and store.