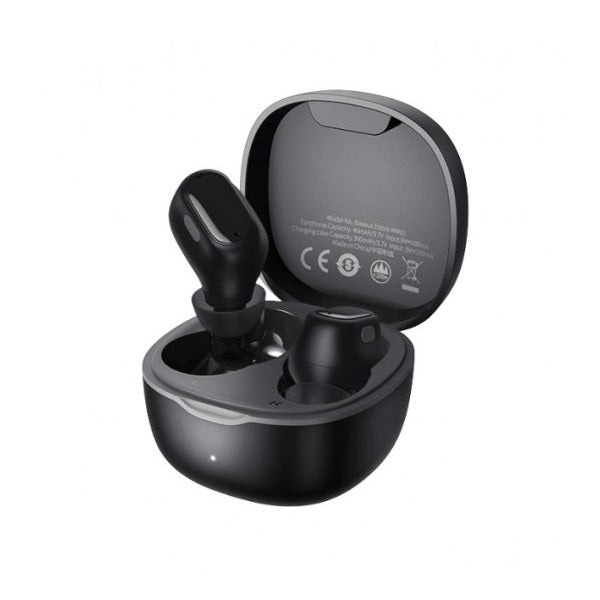 Baseus WM01 Encok Series True Wireless Earphones - Black
Baseus WM01 Encok Series TWS headset provides it's client with crisp and clear audio and great build quality. The bean sized earpieces are light, yet they pack a punch for sound and battery life. You can get up to 5 hours of battery life from a single charge at 70% volume. The total listening time you can get at 70% volume with the charging case included is approximately 25 hours. These earpieces have multiple earpiece sizes included to allow many users of different ear sizes to use this product. As standard for most Bluetooth peripherals you can connect to this device up to a 10 meters range with no obstacles involved. There are additional remote functions that you can take advantage of by simple tapping the headsets or casing such as: Power on / pause
- Double tap on the headphone housing. Answering / hanging up calls
- Double tap on the right handset. Return to the previous song
- Tap and hold the left earbud. Skip to the next song
- Tap and hold on the right earbud.
- Has a long battery life that can potentially last up to 25 hours.
- Has a unique yet simple remote feature to allow for simplicity of the functions.
- You can connect to this device up to 10 meters away.
- Comfortable size, weight and build.
- Sound quality is exceptionally good.