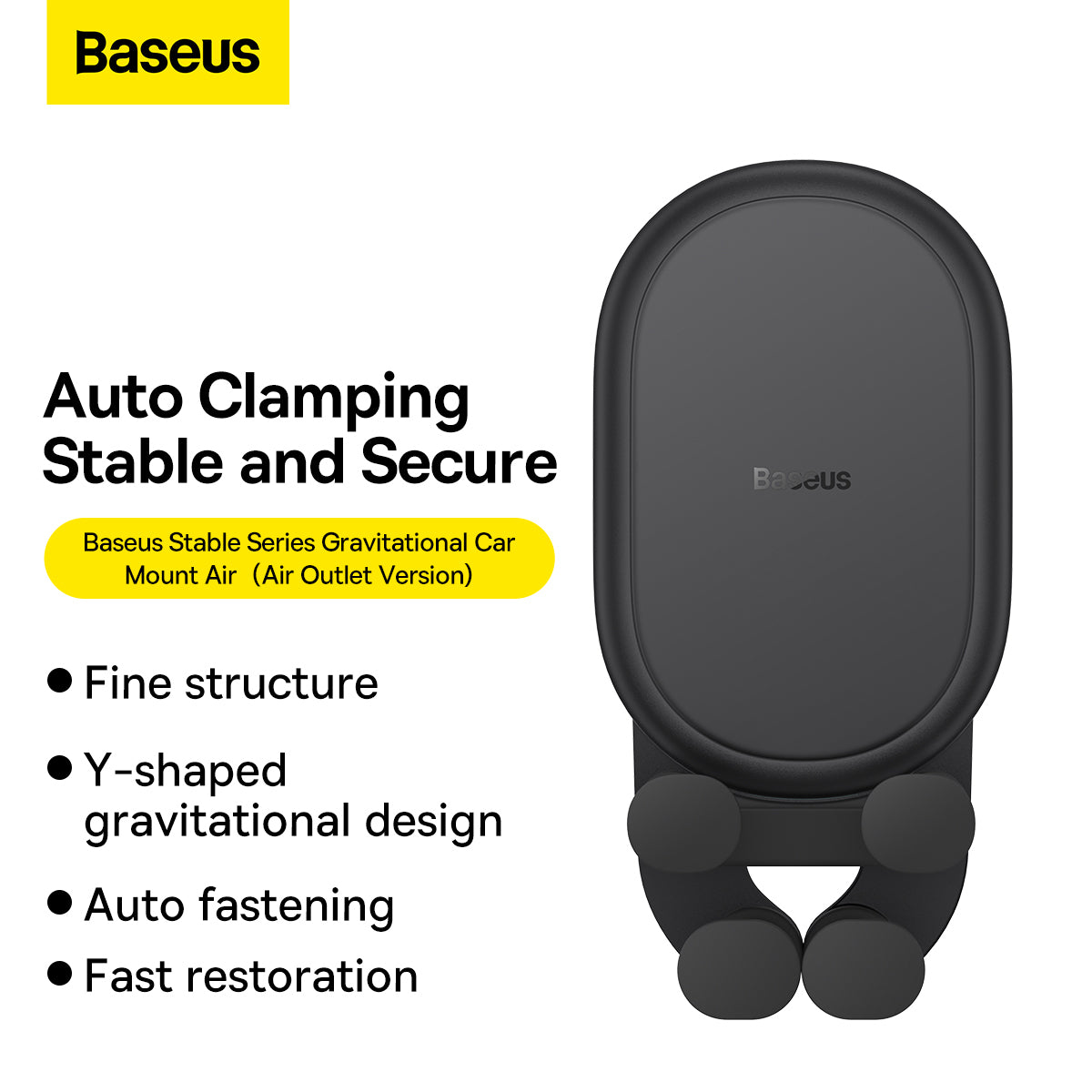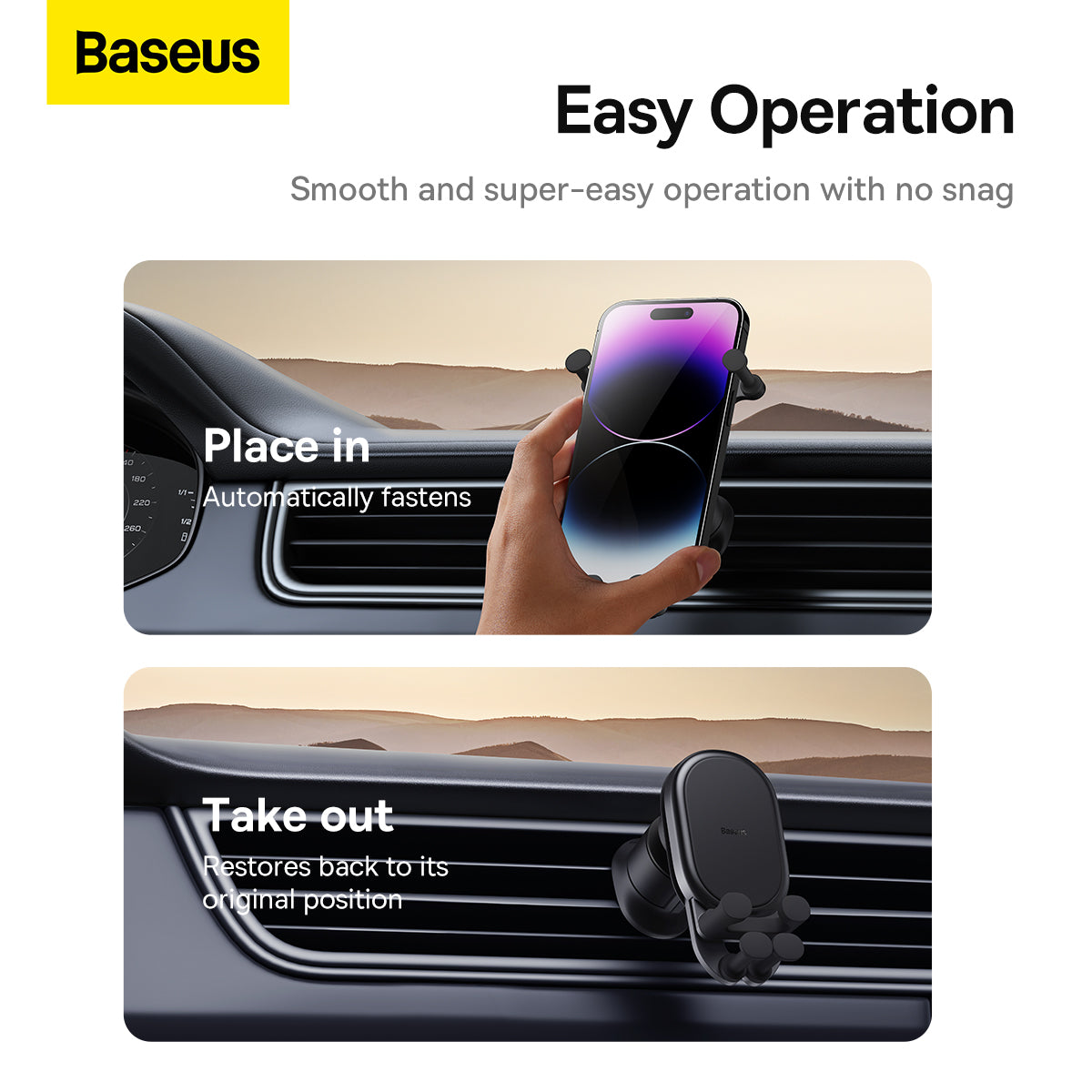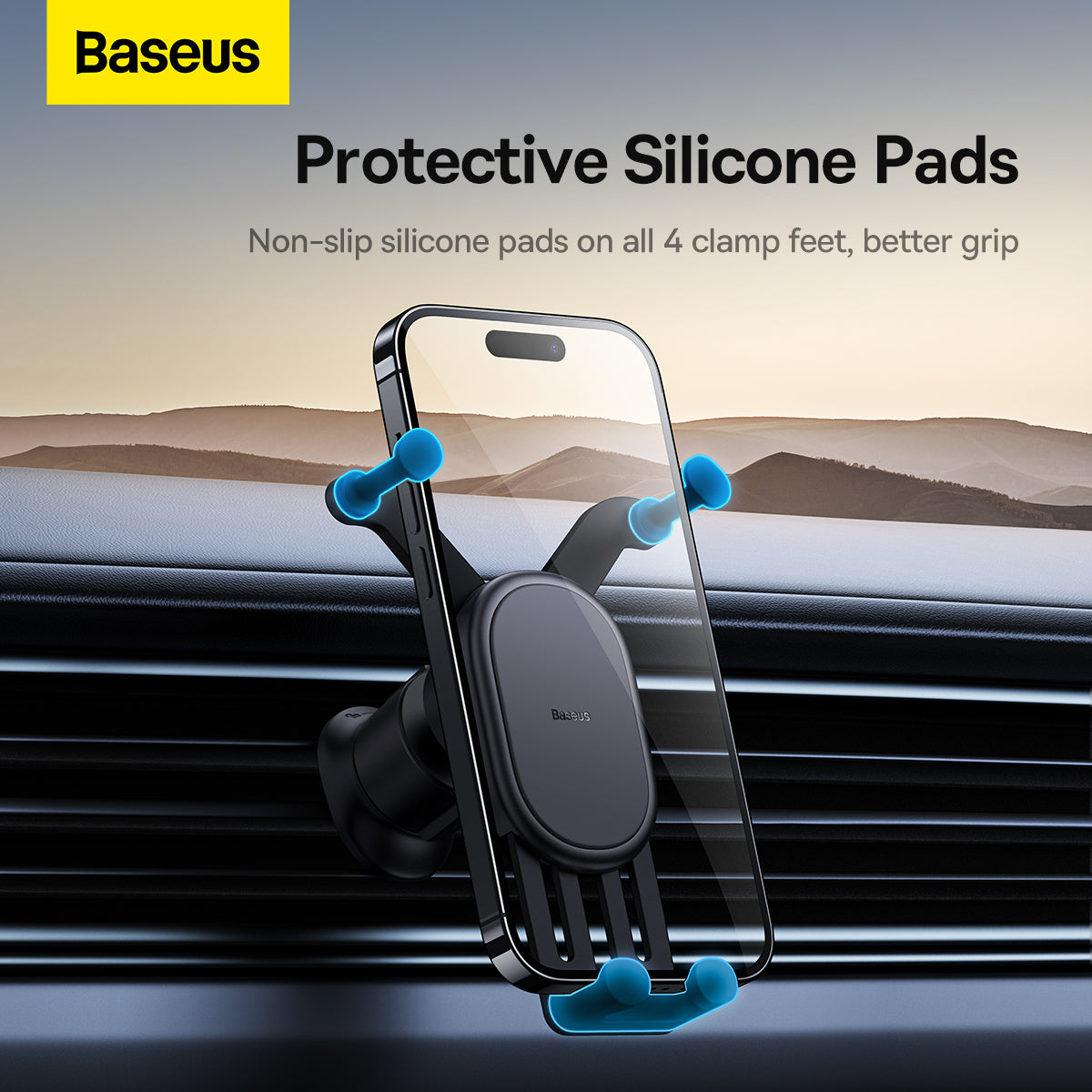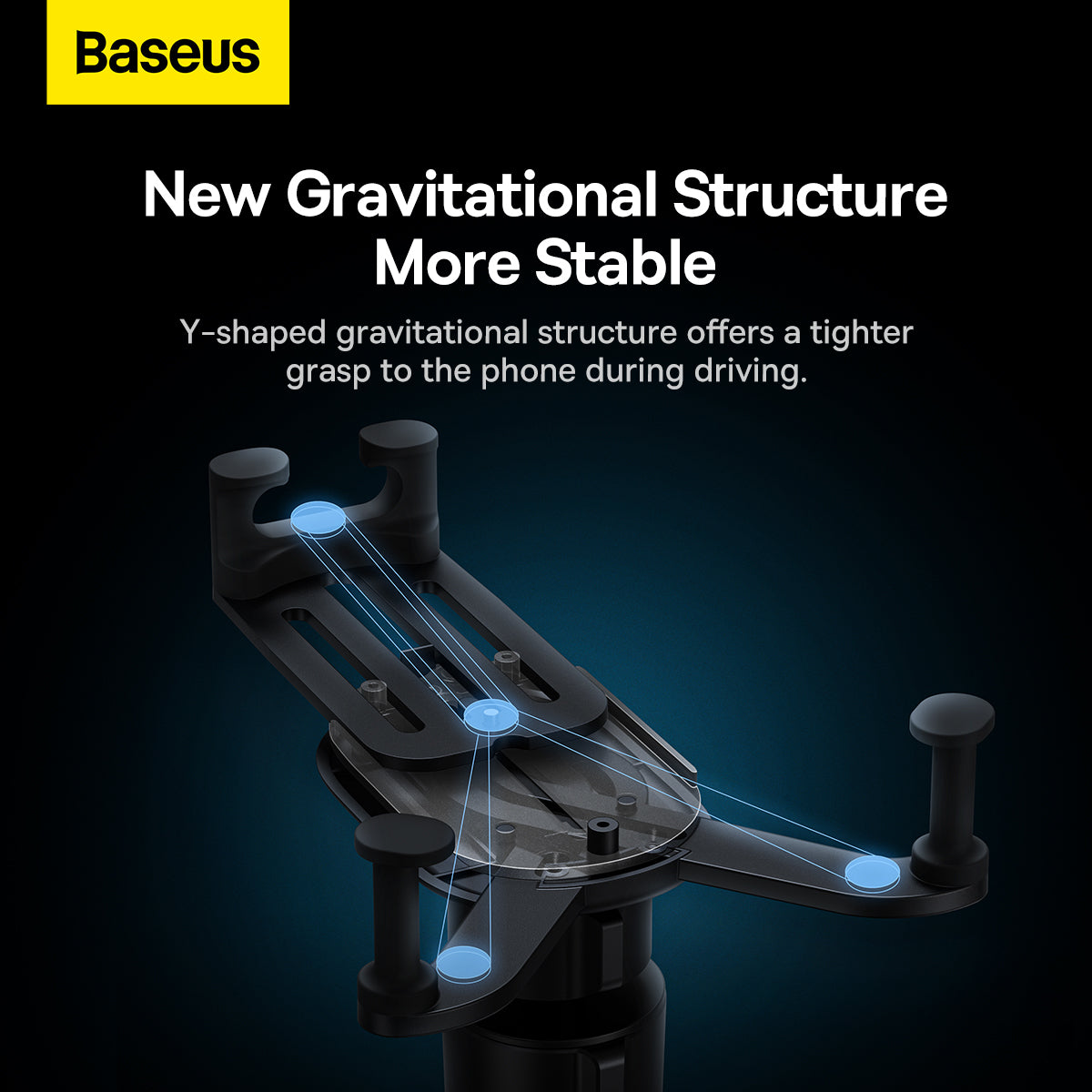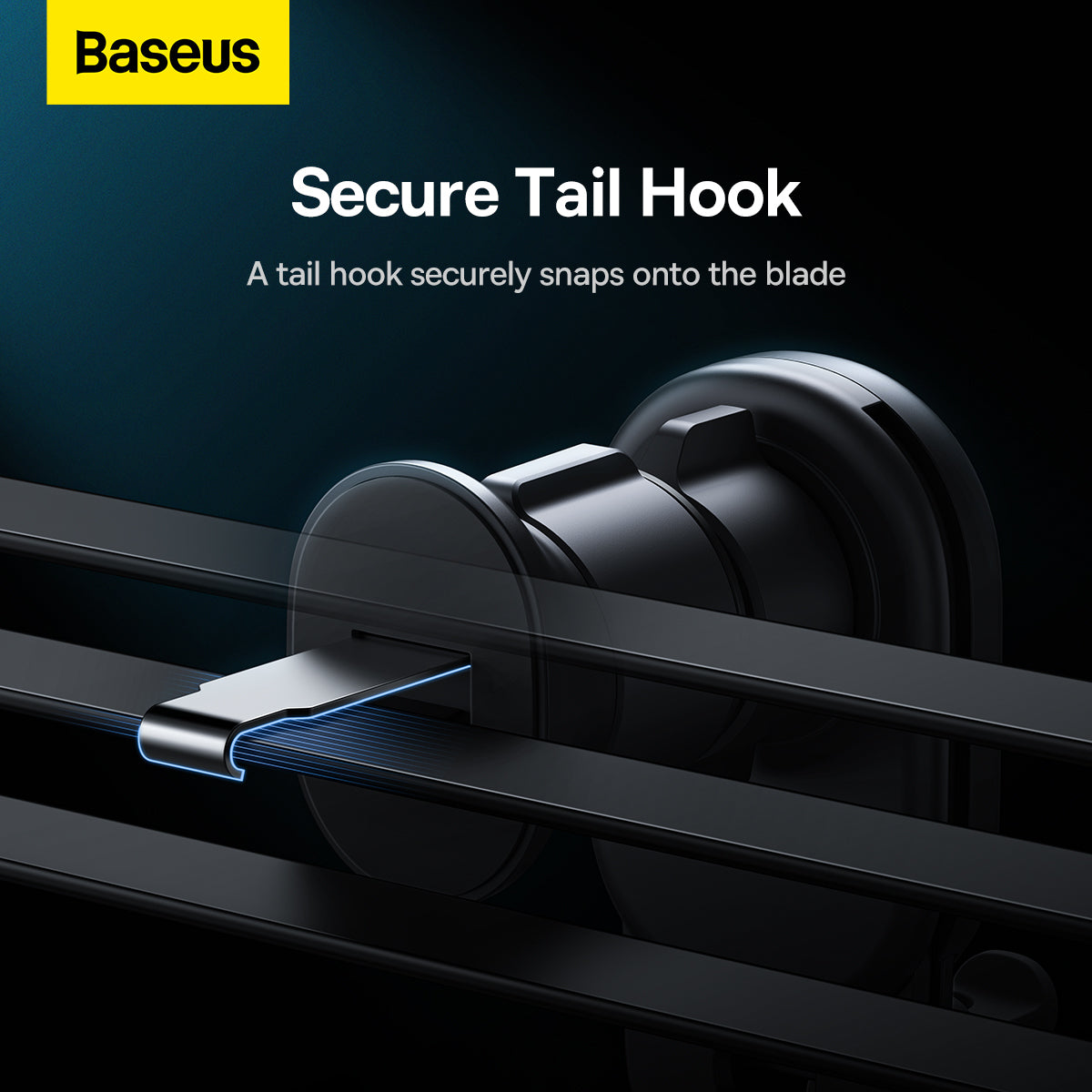 Baseus Stable Gravitational Car Mount Air (Air Outlet Version) Black
The Baseus Air Vent Car Phone Holder is a must-have accessory for all car travelers who rely on their phones and GPS navigation on the road. Its rotating head and compact design allow easy placement on any type of air vent. With soft-touch, strong rubber-covered arms and head, your phone stays securely in place during the journey. The spring mechanism accommodates a wide range of phones.
- Foldable and Compact Design: Easy to carry and store, making it a convenient travel companion.
- Retractable Clamps: Securely hold your phone in place during your car rides.
- 6-Point Support: Provides stable and sturdy support for your device.
- Mechanical Tail Clip: Suitable for strip air outlets, ensuring a reliable grip.
- Universal Ball Joint: Allows for a 360-degree rotatable viewing angle for optimal visibility.
- Single-Hand Operation: Auto lock feature for quick and effortless phone placement.