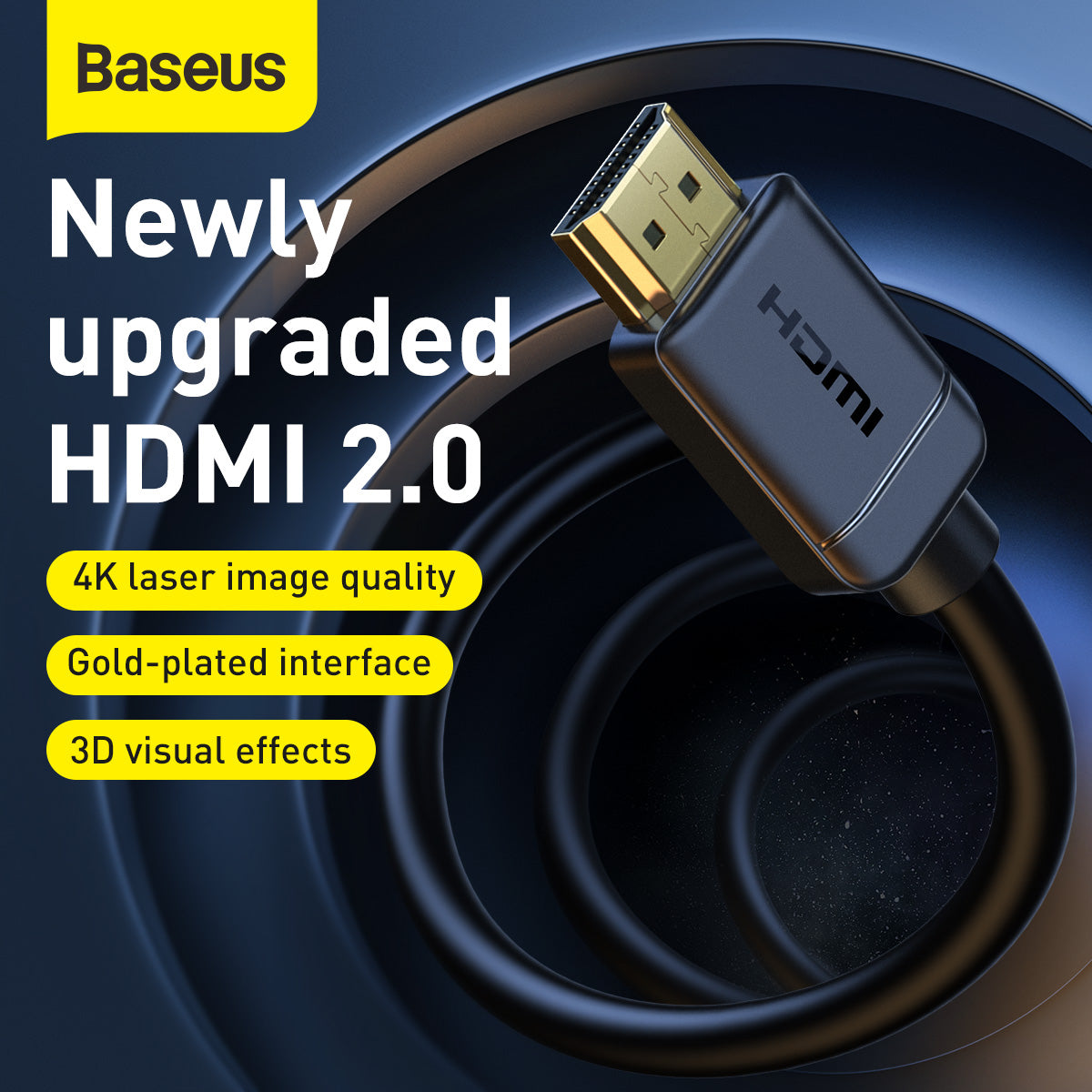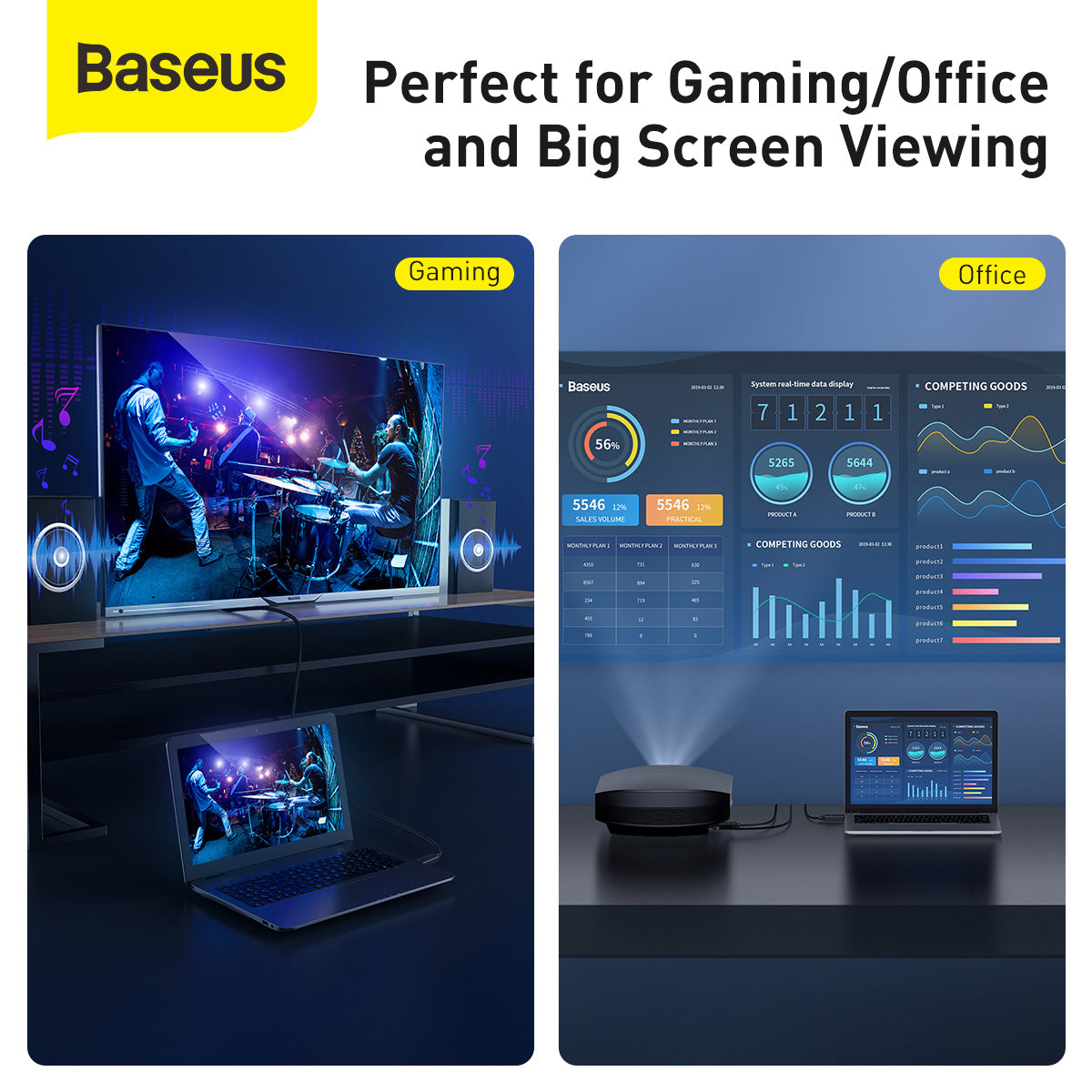 Baseus High Definition Series HDMI To HDMI Adapter Cable Black 1M
Baseus's High Definition Series of HDMI cables comes in multiple lengths that maintain the same grade of quality throughout each variant. They support a resolution of 3840 x 2160 4K high-definition output which helps their users experience real picture quality. Made from a one-piece molding process, ensuring that the connector shells can never loosen, making the cable more durable for long-term usage.
The HDMI connectors are made with gold plating technology which offers anti-interference and corrosion resistance, for more stable and reliable transmission performance. Built-in thickened wire core allows for high-efficient transmission. High-quality aluminum alloy plug shell, ensure that they are still in good condition after 50,000 plug-ins and pull-out according to our tests.
- Supports 4K HD 3840 x 2016 quality.
- This HDMI 2.0 works on all consoles, TVs and media devices.
- Aluminum alloy with gold plating allows for faster transmission speeds and durability.
- Thickened core.
- Resistant to plugging and unplugging.