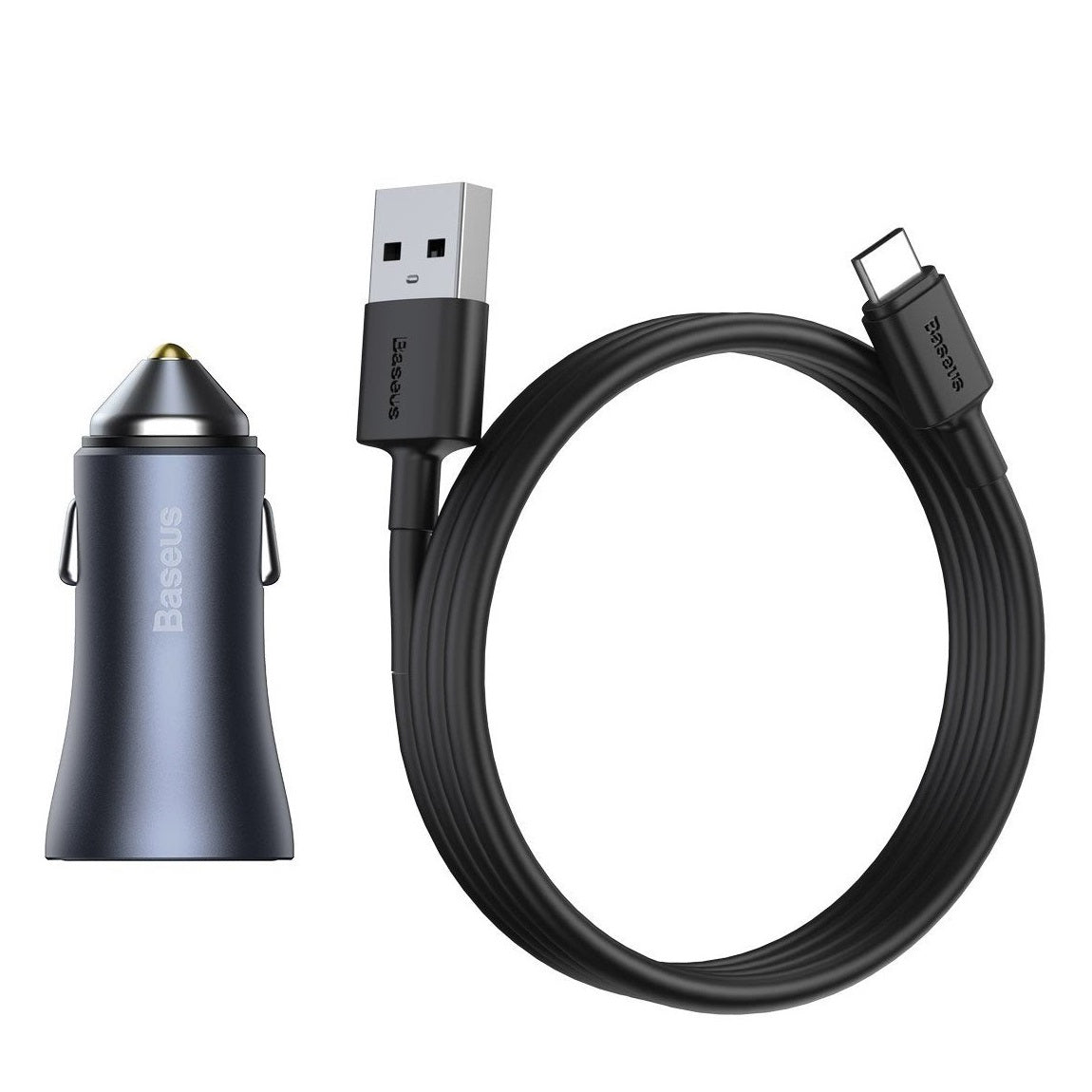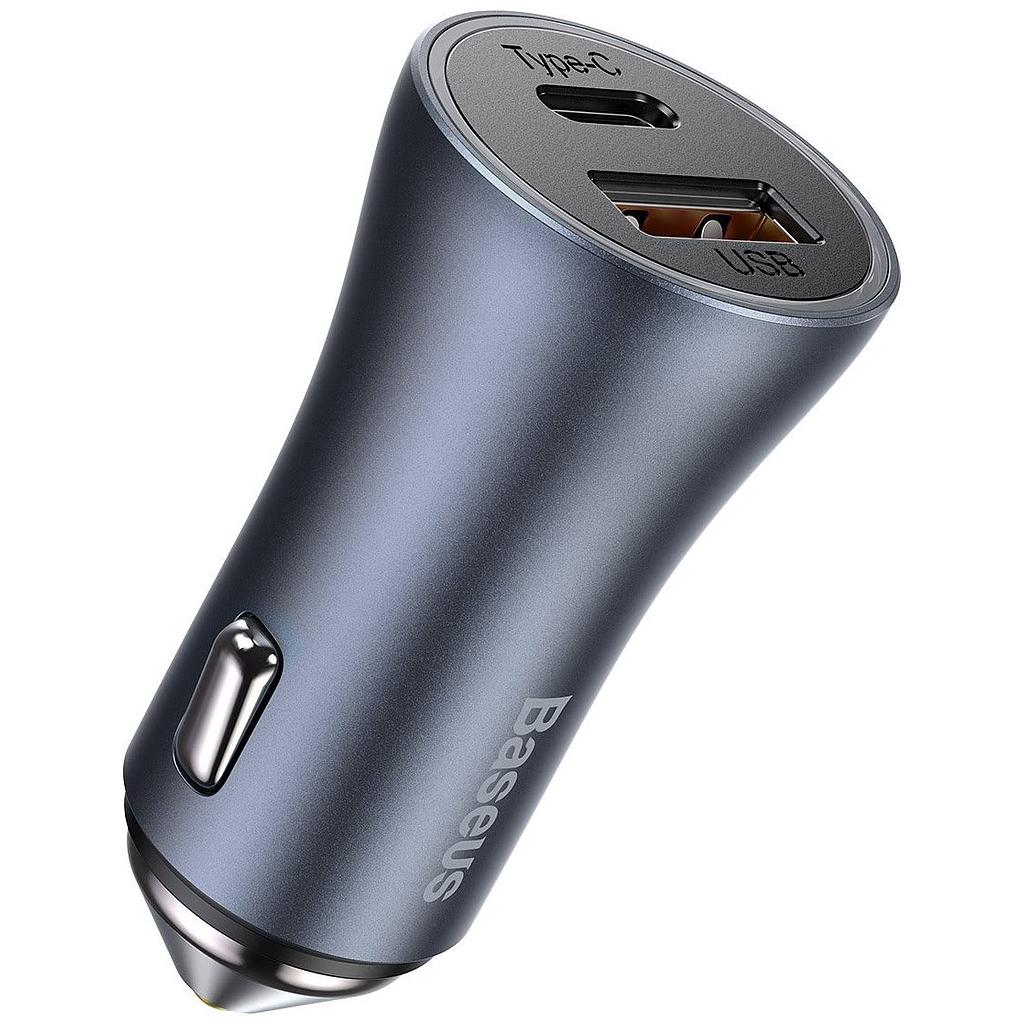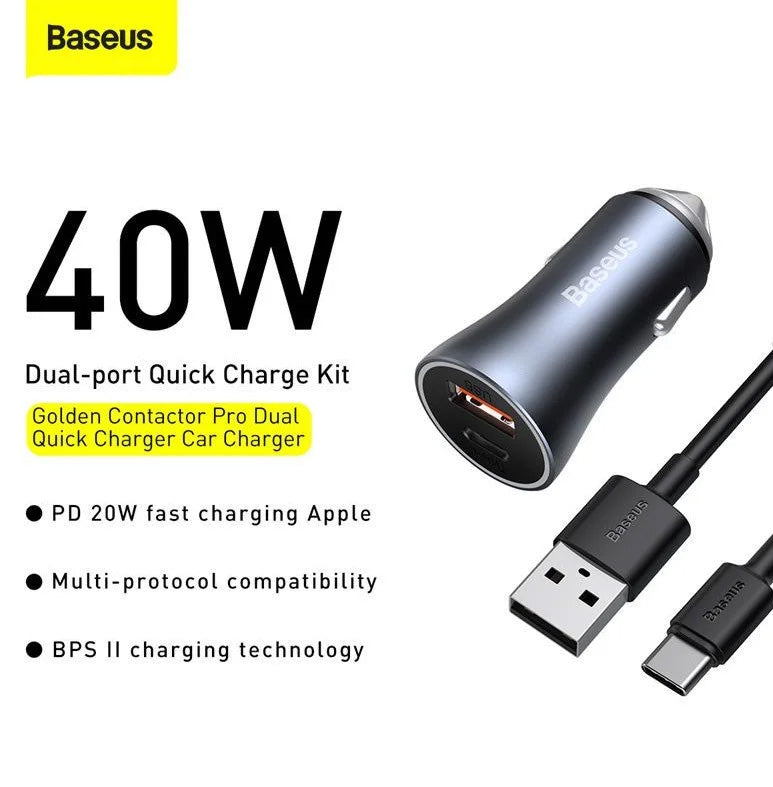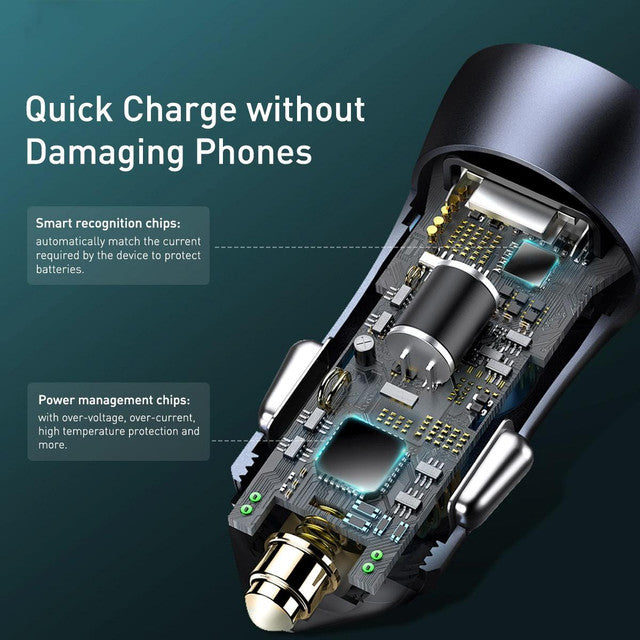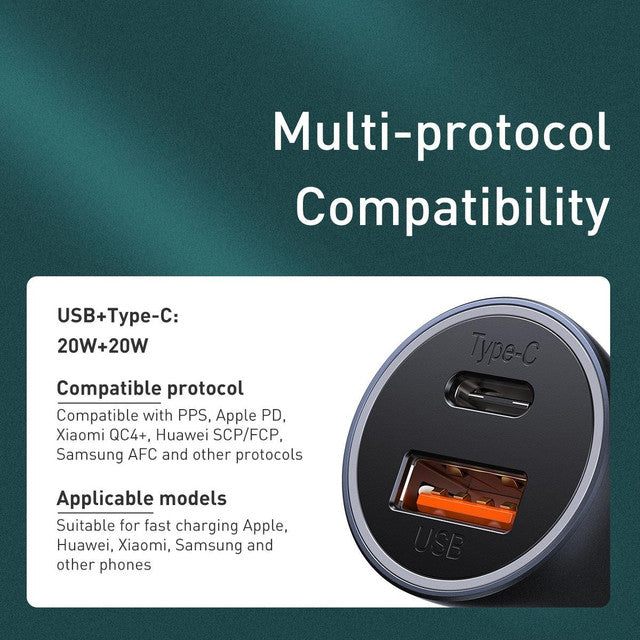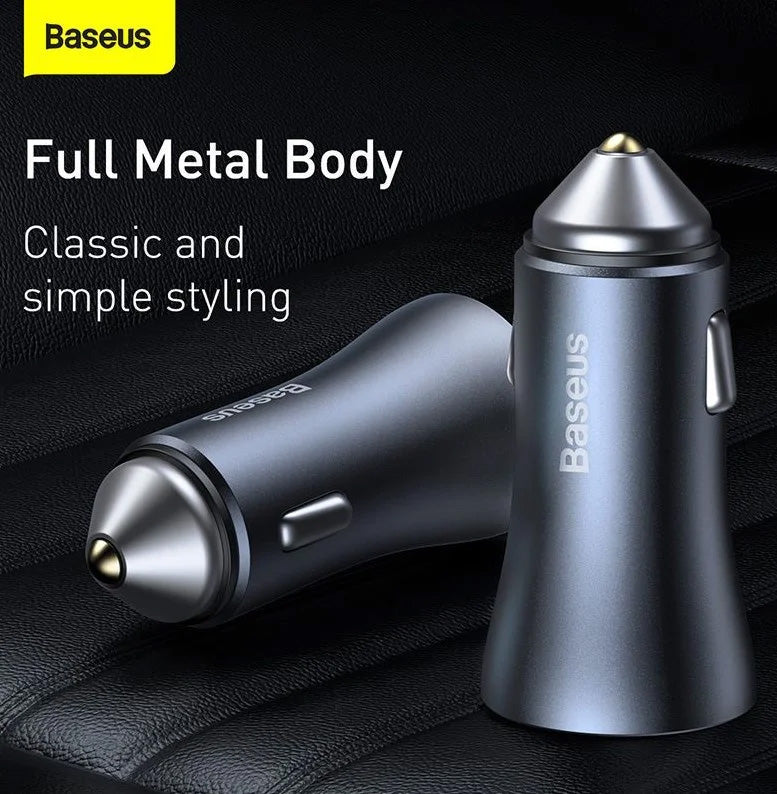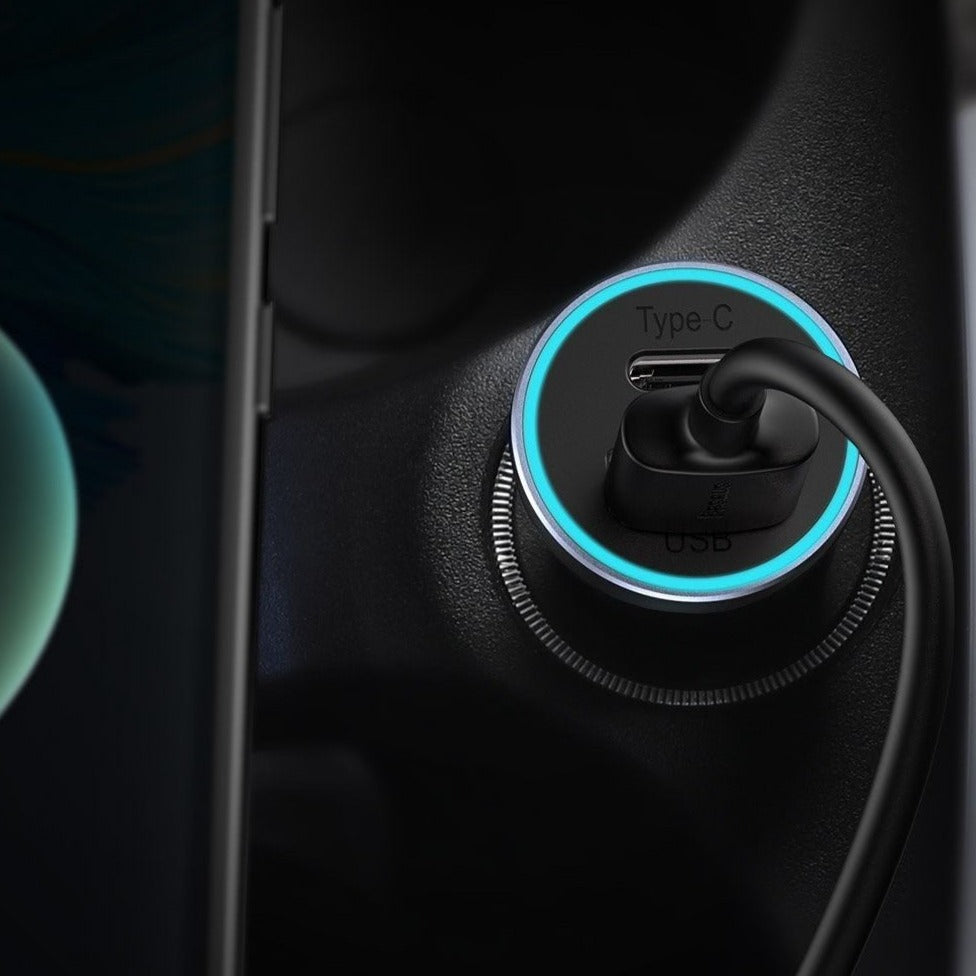 Baseus Golden Contactor Pro 40W Dual Quick Charger Car Charger & Type-C Cable
The Baseus smart quick charger delivers 40W of fast charging power. Featuring a USB and a Type-C charging inlet, it evenly distributes 20W + 20W of power, enabling the concurrent charging of two devices. It boasts the capability to reach a 50% charge within 30 minutes. Built-in protective features allows it to withstand elctronic damage. The charger includes a built-in LED light that informs you about battery levels. With its robust materials, compact design, and lightweight build, it offers convenient portability and storage. It conveniently supports both 12V and 24V car sockets. This intelligent fast charger is compatible with multiple mobile devices and portable units that have the correct charging inlets.
- It Delivers 40W of charging power.
- Supportive of both 12V and 24V charging sockets.
- Incorporates USB and Type-C charging inlets.
- Implements various device protection technologies.
- It Includes a built-in LED.