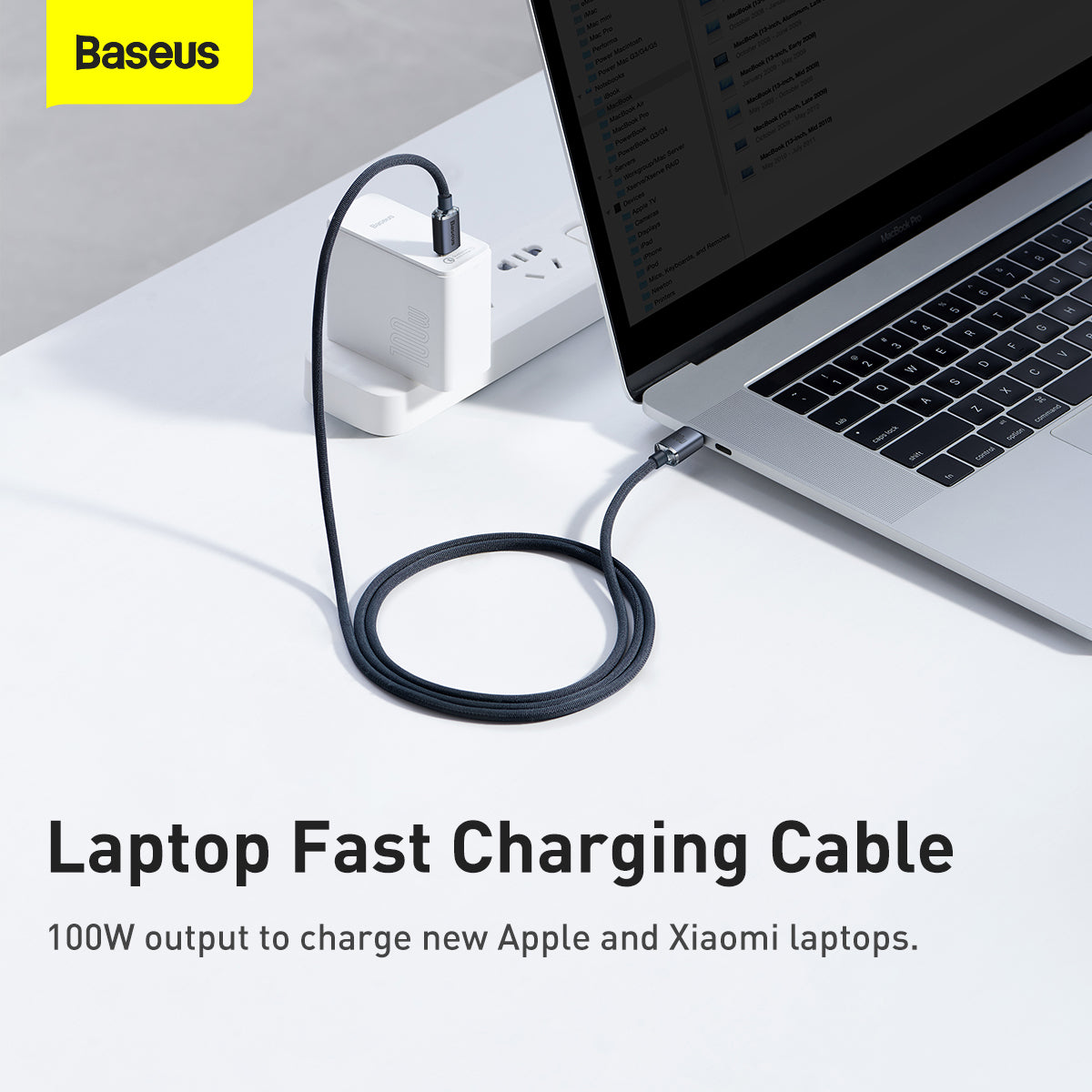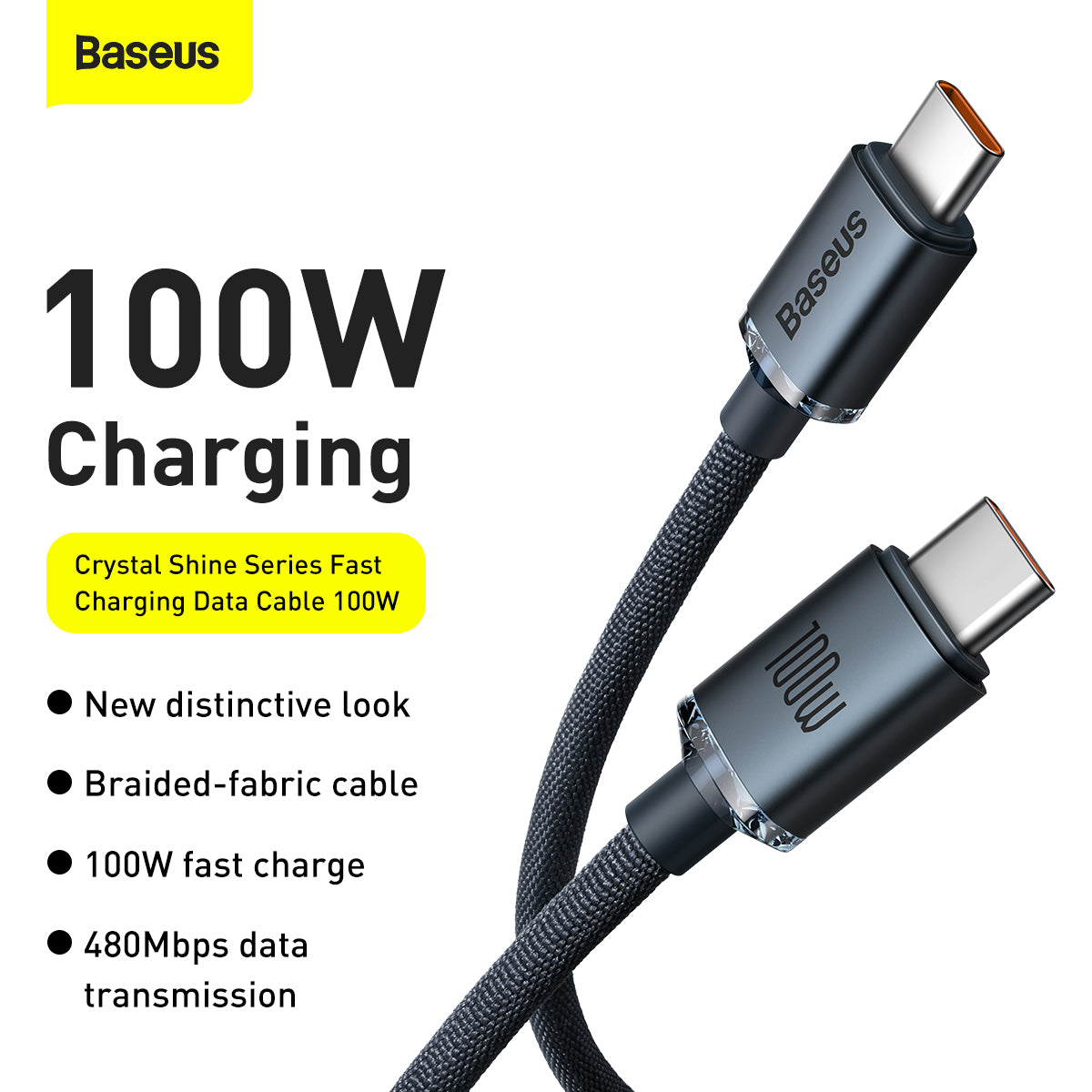 Baseus Crystal Shine Series Fast Charging Data Cable Type C to Type C 100W Black
Enjoy fast and stable charging with the new Crystal Shine Series line of charging and data cables by Baseus. Made with upgraded cables in the core for faster charge speeds, these ultra-flexible coated cables are made to withstand over 40 degree bends without fraying or coming apart at the anchor points. It even comes with its own matching velcro strap to keep organized while not in use. The reversible Type-C connector removes the struggle of trying to connect in the wrong direction. Reinforced connections prevent the plug from snapping, and high-quality nylon braiding prolongs the cable lifespan.
- Strong tensile strength and great flexibility make this cable practical and extends the service life even longer.
- Smart recognition of fast charging devices helps it control current and voltage properly and ensure safe fast charge.
- The speed reaches up to 480Mbps, fast charging/fast data transfer.
- Ultra-durable rubber joint on each of two connectors as the joint is the most common area for cables to begin to show their wear and tear, ensuring that after thousands of bend cycles, the joint will not break.
- Complimentary velcro strap for convenient storage.
- The maximum power of 100W allows you to instantly replenish your device's energy. (Provided that you are using a power adapter that supports that rate).